Most of my clients have good taste.  Most of my clients know what they like when they see it. So why do they hire me?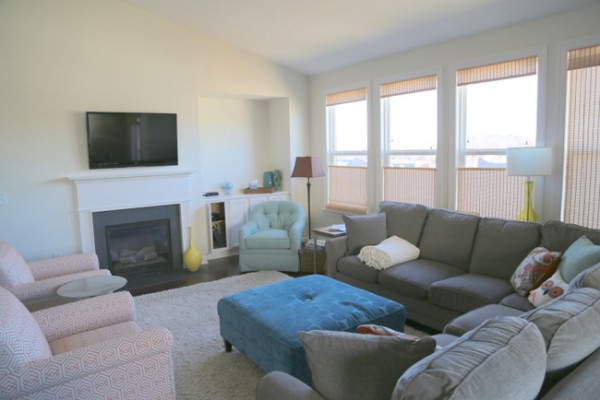 living room at beginning of first client meeting
My clients often have some very nice things – things they've inherited, collected, or bought. And they often like many of the things they already have.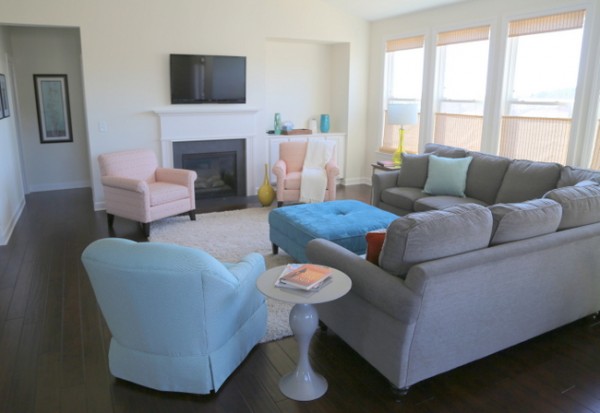 living room at the end of first client meeting 
Most of my clients tell me the difficulty they have is in pulling it all together and making their home feel cohesive and complete.  That's what I love to help them do.  The first meeting with this client called for a look at all the furnishings and decorative accessories in the home, and then arranging things in a way that was architecturally harmonious and most visually appealing.  At that point, it was clear to me what was needed to help make the rooms look finished.  In the living room, we agreed that bookshelves needed to be added next to the fireplace.  Here are the two colors I recommended she decide between for the back of the bookcases, as well as a new hanging light fixture for the room: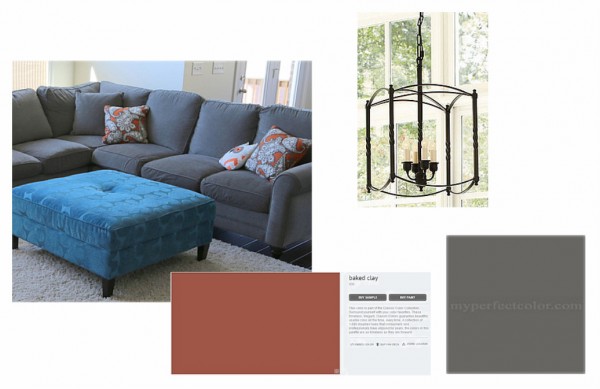 Every decision we make when designing or tweaking a space makes the next decision easier, since we are narrowing our options.  But that's also why the early decisions like paint colors and significant furnishings are so important. Which paint color do you think she should choose for the backs of the bookcase – Benjamin Moore's Baked Clay 035 or Chelsea Gray HC-168? 
If you want to learn for yourself how to choose paint colors or arrange furniture in your home, take my classes online from the comfort of your own home!
Share this Post