I just returned from a vacation with my family in West Palm Beach, Florida.  Actually, the girls and I just tagged along for the ride – Mr. Man had official business there. We stayed at the Eau Palm Beach Hotel and Resort, which is just about as swanky as it gets.
Eau Palm Beach Hotel Lobby
As beautiful as this lobby is, it gets a lot of traffic and a lot of wet bathing suits are sitting on this stunning upholstery.  How do they manage?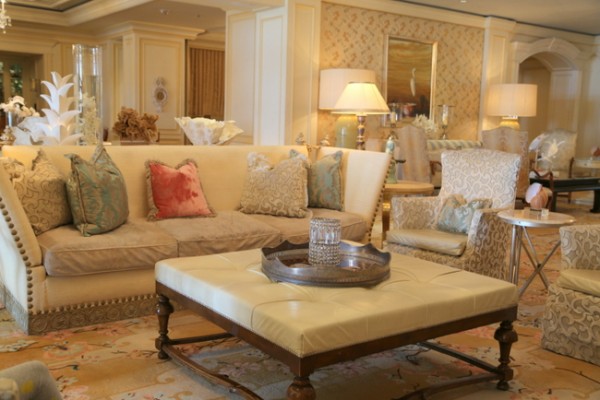 Upon closer inspection, you'll notice that the seats are covered in slightly different upholstery than the rest of the sofas and chairs.  The seat covers are made of a more water-durable material, while the rest of the piece is covered in a material that offers a bit more pattern and texture.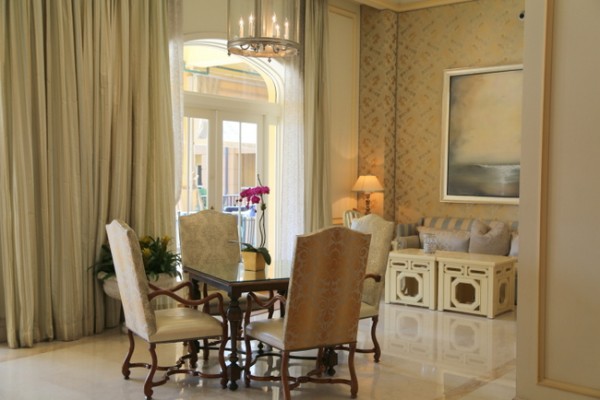 This is such a great idea if you happen to have a pool, or even if you have pets or small children! Sunbrella and Crypton are both known for producing water- and stain-resistant fabrics that still feel great to the touch.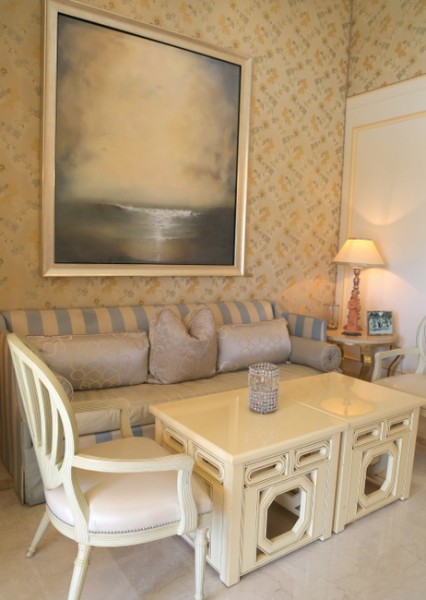 I loved how the Eau Palm Beach used mirrors to reflect light and make you feel as if you had a view, even in areas with no windows.  Mirrored screens and large mirrored windows behind seating areas create the impression of "the best seat in the house."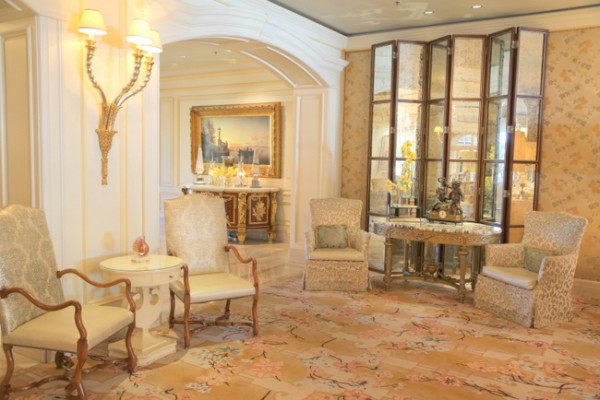 I also noticed how they created distinct design impressions with tables and art on every landing area outside of elevators.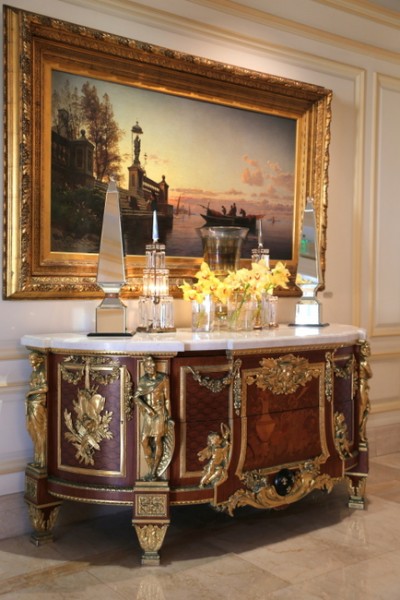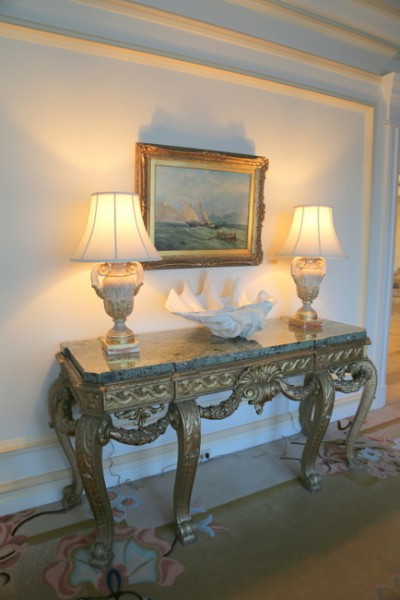 The exterior entrance boasted turquoise cabana stripes, ala Dorothy Draper.  I kinda just wanted to hang out there with the bellhops every evening, watching the comings and goings!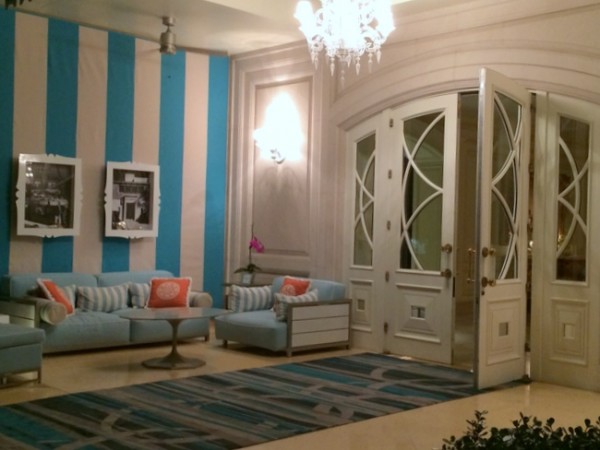 Eau Palm Beach Hotel Entry
The hotel is beachfront, and this was the view from our room: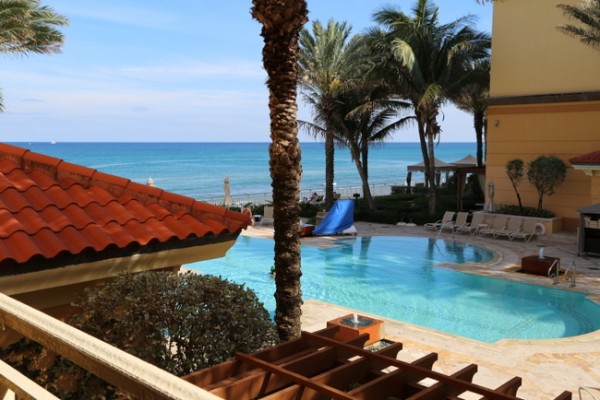 Our balcony was a great place to listen to the surf pounding the beach and people-watch.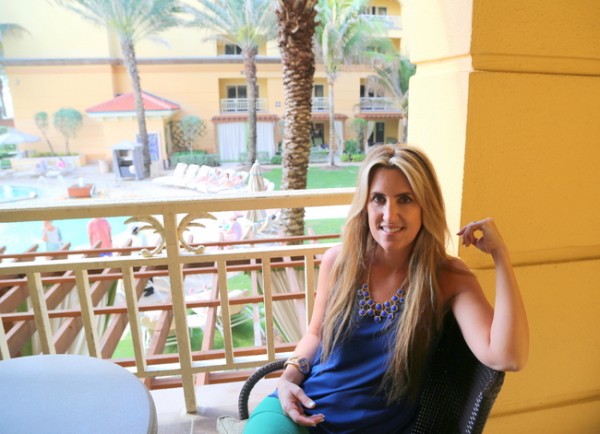 While we were there, a massive Indian wedding took place at the hotel. The groom wanted to arrive on an elephant, but city officials would only agree to a horse.  The Atlantic Ocean was stunning – with all my favorite blues and greens represented: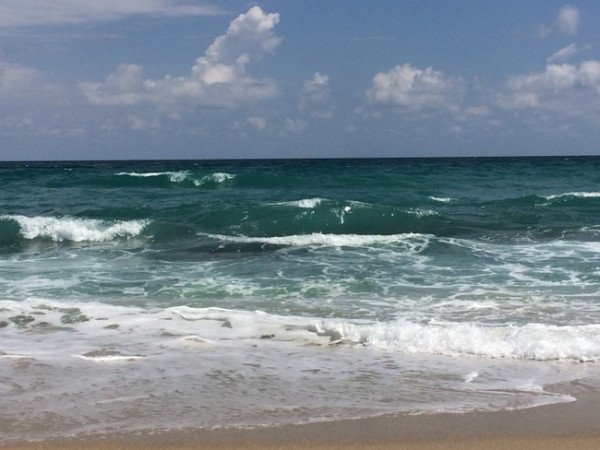 steps from the Atlantic Ocean
Beautiful can be dangerous – there were many Portuguese Man O' War washed up on the beach the last several days we were there.  The pinks and purples in this to-be-avoided marine life were stunning.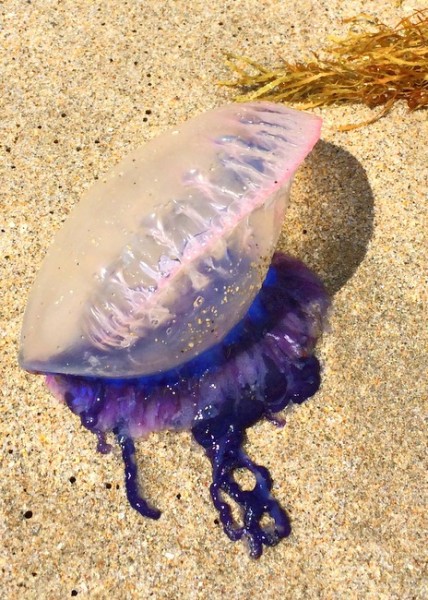 Portuguese Man O' War
Color inspiration abounds everywhere!  What did you do on Spring Break?
Share this Post