A few weeks ago, I went to a yard sale of a guy who sells antiques.  It was a cold morning, and he was dragging out lots of art from his garage when I arrived.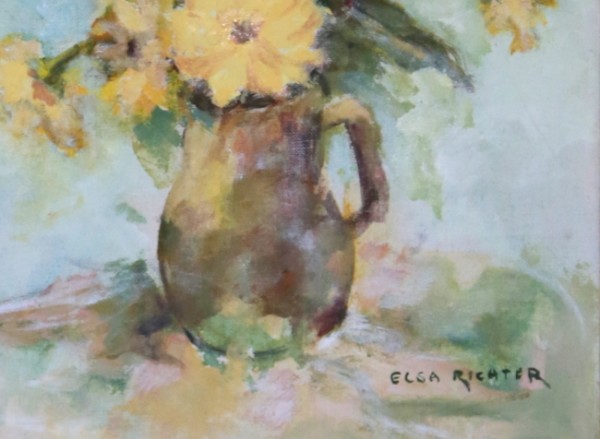 He told me he was trying to get rid of a bunch of art that he hadn't been able to sell in his booth or on Ebay.  I scored multiple pieces for a great deal.  This original oil painting was only $3.  It was well-done, I thought, even though the color combination (yellow-gold + orange) wasn't my favorite for my house.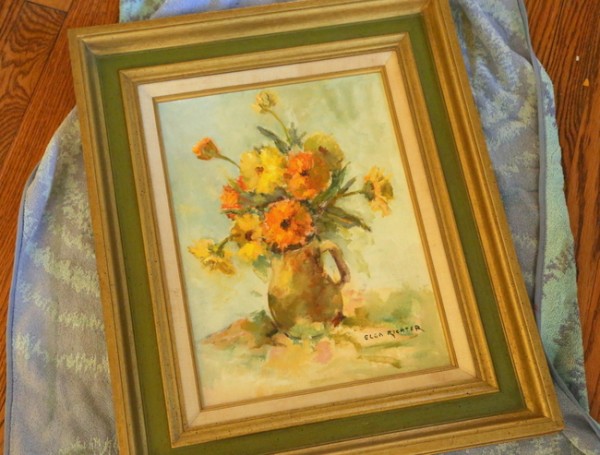 The frame was gold with black flecks, with green and beige inset fabric in two places.  The frame style dates the piece to the early 1970s and just looked dingy to me.  I painted the entire frame with Martha Stewart metallic glaze in gold: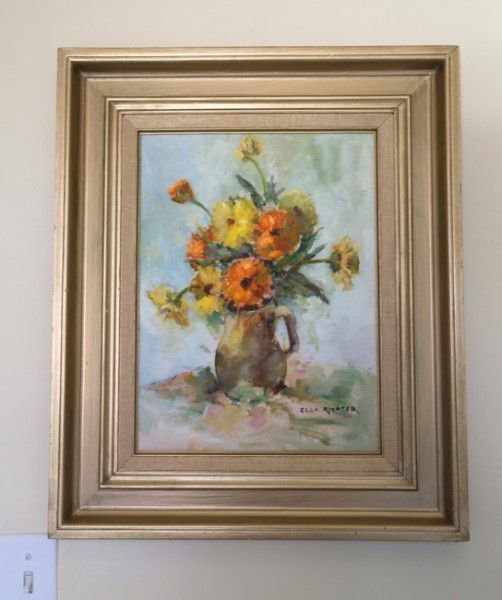 I know this is going to be shocking to some of you, but I decided to "remove" the orange from the painting so that it would work better in my kitchen.  I am NOT a painter (of this sort) and can barely draw a stick person.  However, I did this a few years ago for a client who had a painting her aunt had done in the early 1970s.  It also had orange and gold-yellow in the painting.  We chose a raspberry pink color to cover the orange, and it turned out pretty good. I decided on just kinda going all yellows on this one.  I grabbed some craft paint from my hobby room: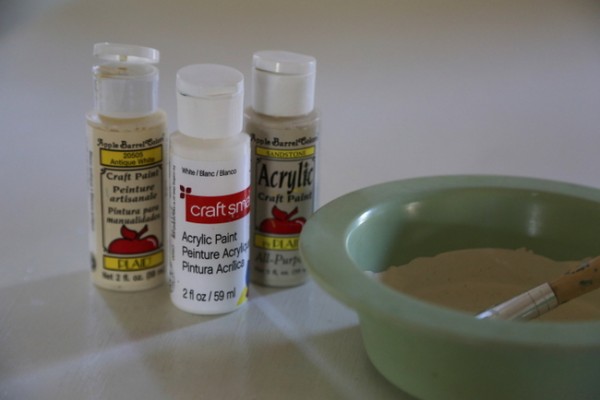 And I got to work.  I really thought I had completely ruined the painting at one point.  You know how they say it's important to know when you should stop?  Well, sometimes it important to know when you should just keep going.  I kept going and finally came out with something I was really pretty happy with: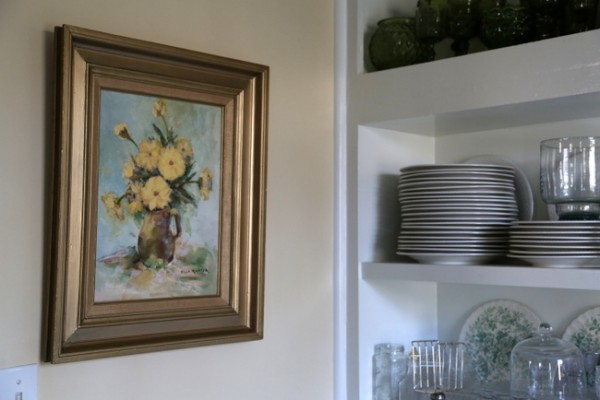 after "updating" 
So, Elsa, I apologize for desecrating your oil painting with my children's craft paint.  But I will really enjoy it now in my kitchen!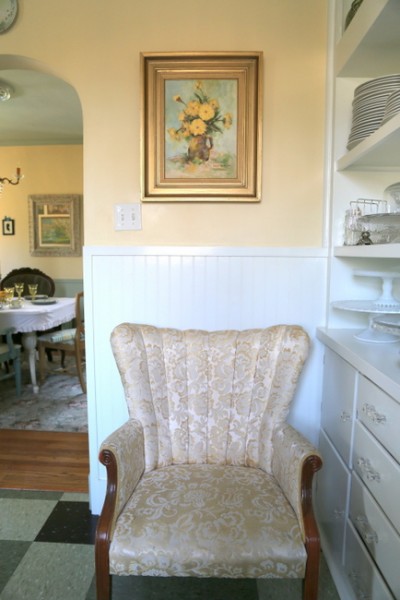 I'm really glad I found her lovely painting!  What shocking things have YOU painted lately?
Share this Post