Whether you watch the infamous Mad Men television show or not, a lot of us can appreciate the nostalgic fabulousness of the decor of that era.  This season's premiere is set in 1968, so just think high-end Brady Bunch.  Or maybe Bewitched, but only after 9:00 p.m.  You don't think Mad Men has influenced home decor in the last six years?  I beg to differ!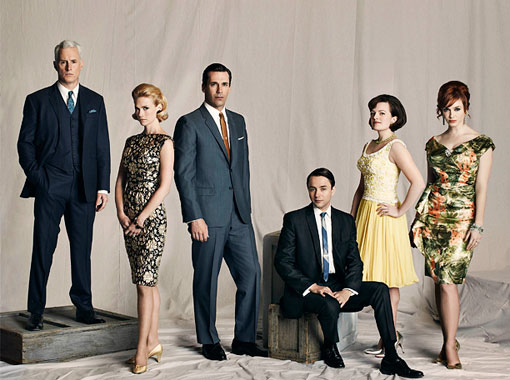 1.  LAMPS
Let's start with the big honking LAMPS.  Big lamps are huge right now – yes, pun intended.  The bigger, the better if you ask me.  These mid-century beauties could just as easily be spotted today on the shelves of HomeGoods: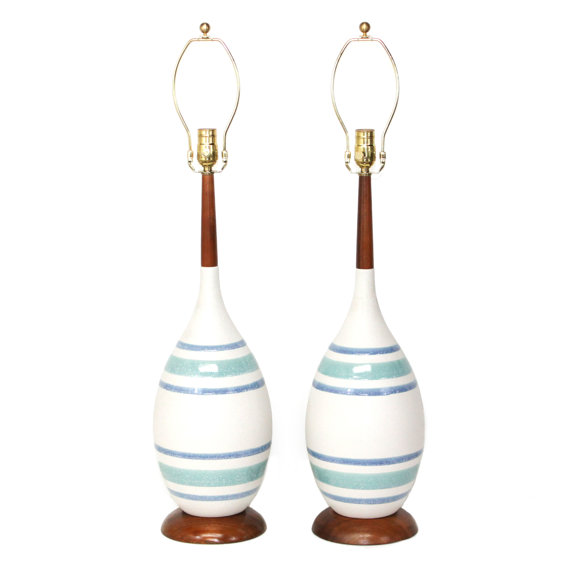 2.  STARBURSTS
The starburst is popular once again, due at least in part to the influence of Mad Men.  You can find starburst clocks, starburst mirrors, and starburst sculptures in gilt and brassy tones.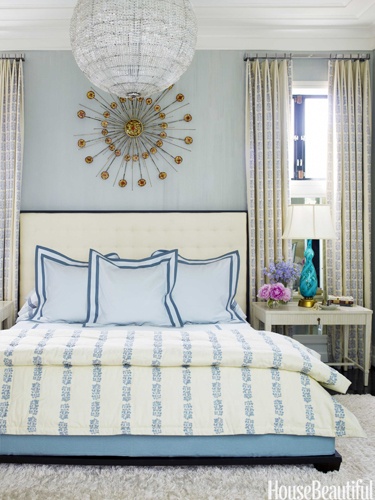 3.  GRAPHIC PATTERNS
Look around and you'll see Mad Men era fabrics and wallpaper, but perhaps in more contemporary colors.  In this groovy bedroom, the wallpaper isn't the only mid-century nod. Notice the starburst and mid-century chairs.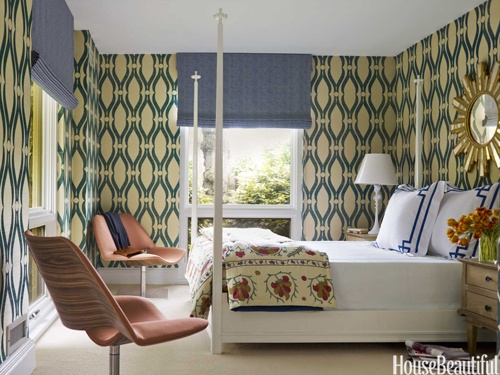 4.  DANISH MODERN
How about anything Danish Modern?  A chair, a credenza, a hutch – I don't care.  It's absolutely appropriate for Mad Men decor.  You can still find some mint condition Danish Modern furniture at estate sales for a song!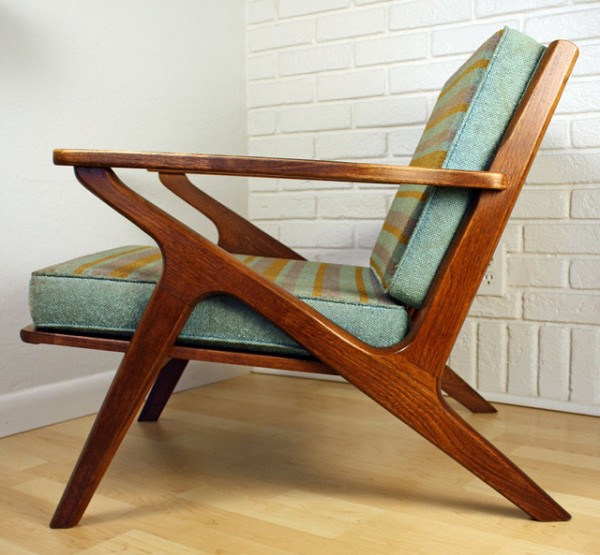 5.  ROLLING BAR CARTS 
Then there's the rolling bar cart, a staple in most scenes of Mad Men.  Obviously great for holding drinks, the bar cart can also be rolled into service for holding plants or after-dinner dessert.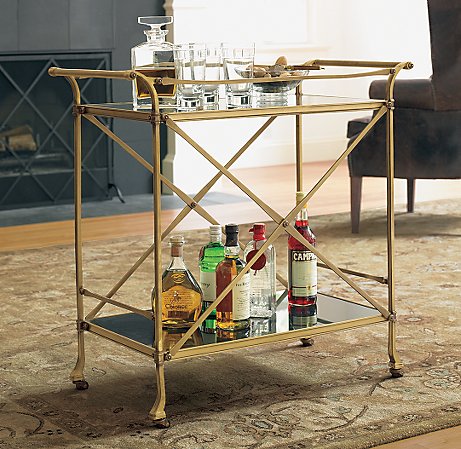 So there you go.  Don't be afraid to bring a little Mad Men decor into your home this season. You'll have lots of company, I can assure you!
Hey local readers:  Have you signed up for my decorating class coming in May?  Seating is limited, so get tickets for you and a friend today!
Share this Post