Last week I was invited by California Closets to tour the 2017 O'More Designer Showhouse. It's a beautiful home in Nashville with lots of great design ideas for those of us who can't get enough of such things!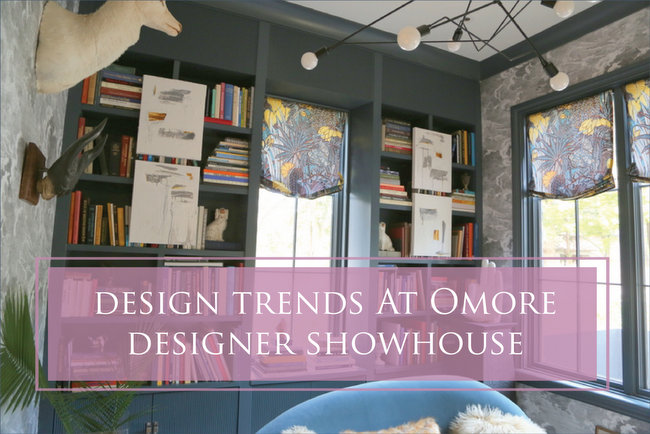 There was so much to talk about, I decided to make a video highlighting all the design trends and my thoughts on the details of the showhouse. Watch the video and find out how you can win a pair of tickets to tour the home yourself:
I've included all the photos featured in my video for you to peruse or pin for inspiration in your own home. All the photography was taken by me. Here's the outdoor living space with touches of blush pink by Red Leaf Interiors: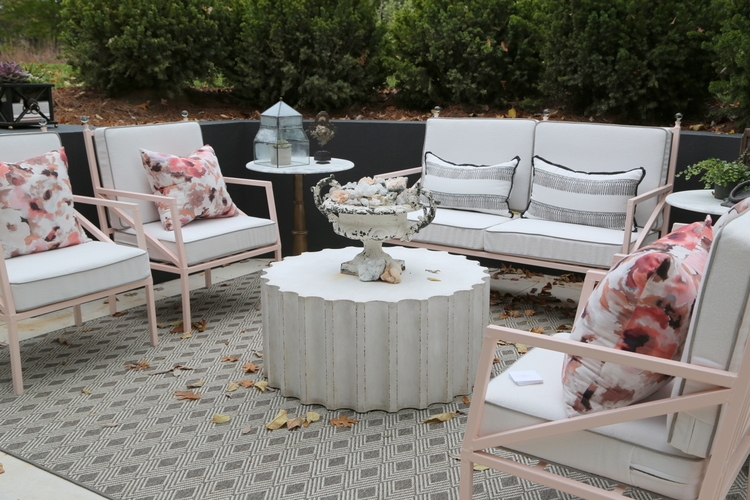 "Her" closet by California Closets of Nashville: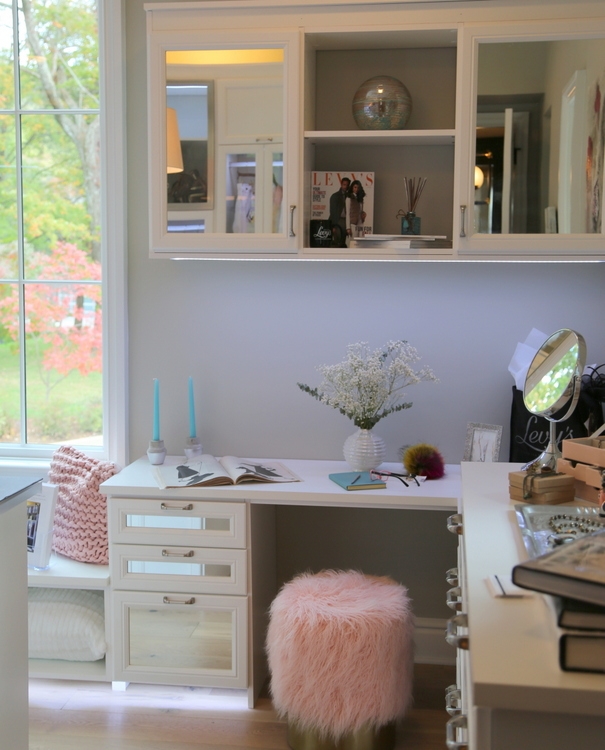 Fabulous eclectic library by Kimberly Kelly: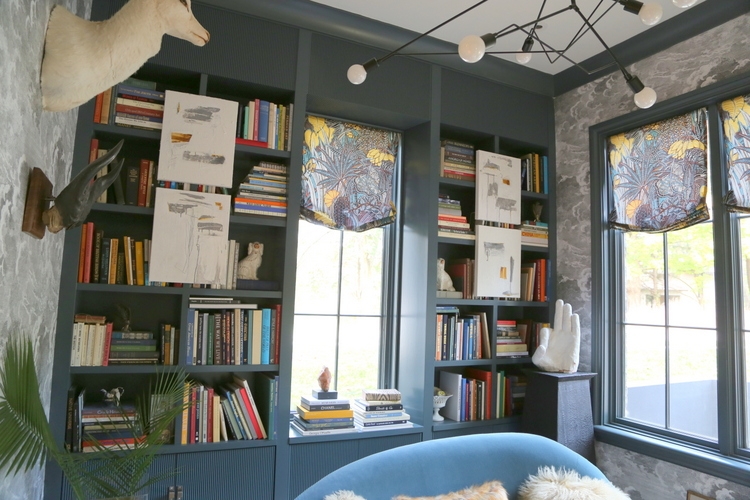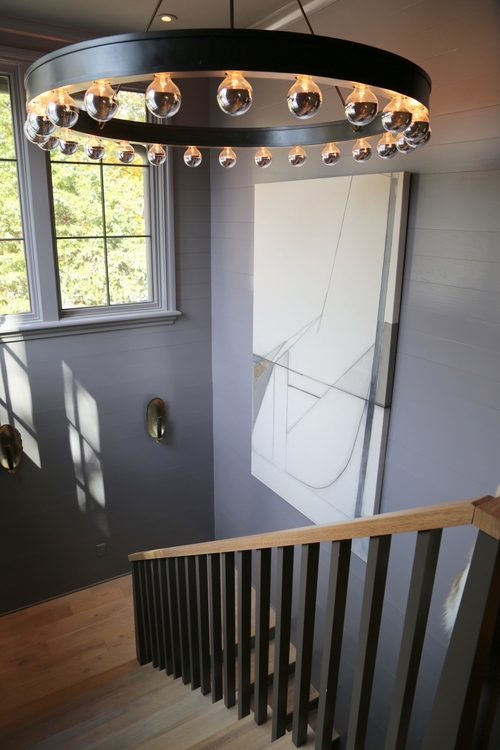 Dark outdoor living space on screened-in porch by Robert Brown: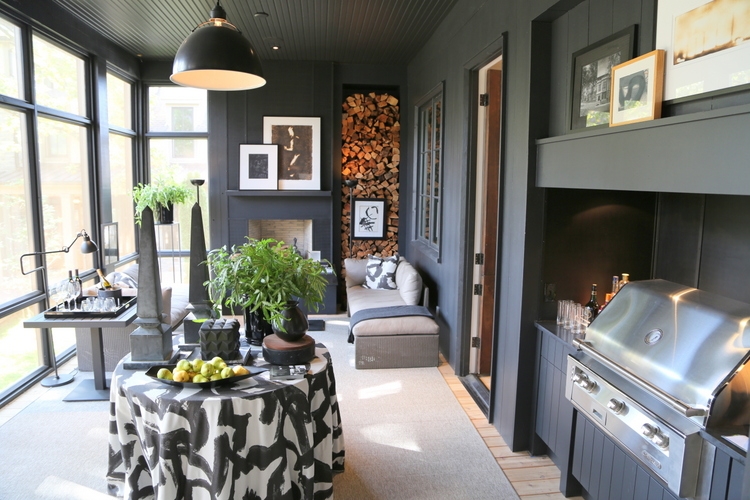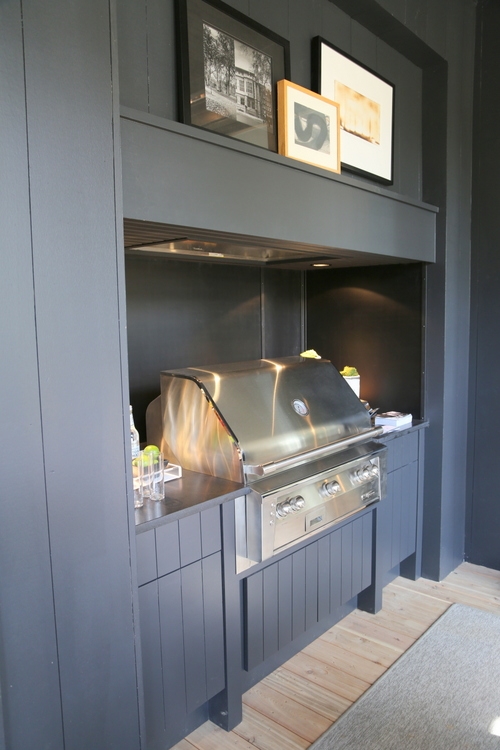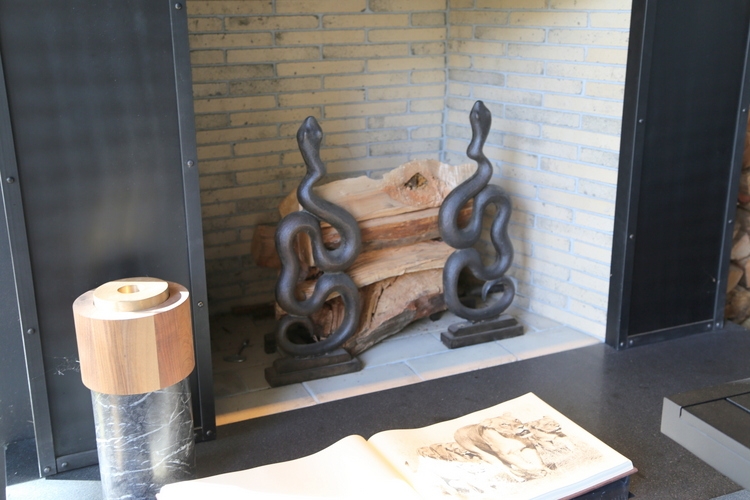 Black wall color is a current design trend, as is black iron lighting: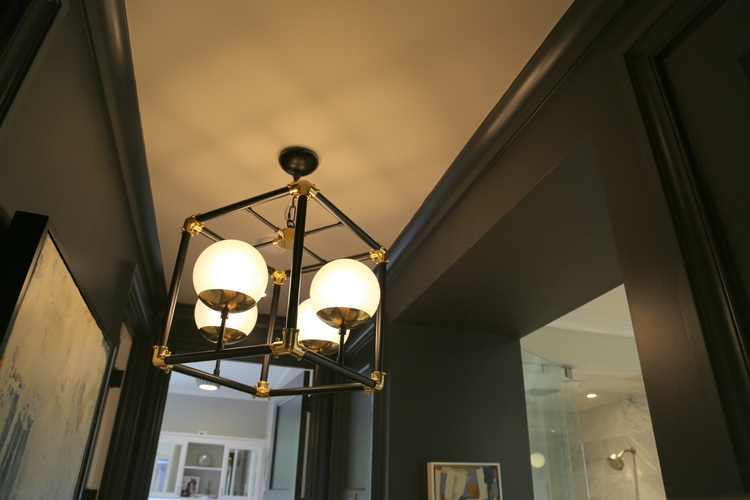 Sandler Interiors
Fur and animal-themed textiles and decor are hot: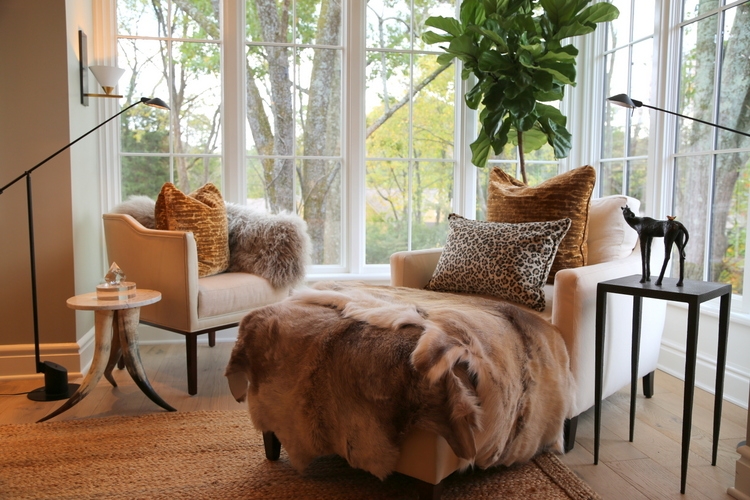 Lila Pryor Franks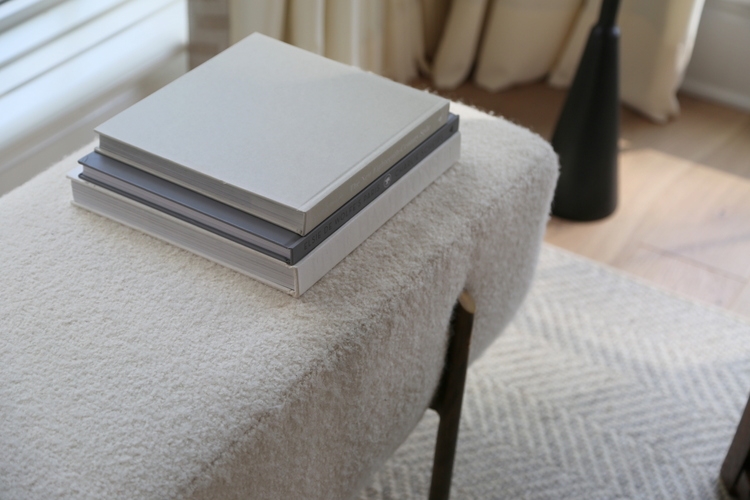 Rugs are trending for bathrooms, kitchens, and other unexpected area of the home.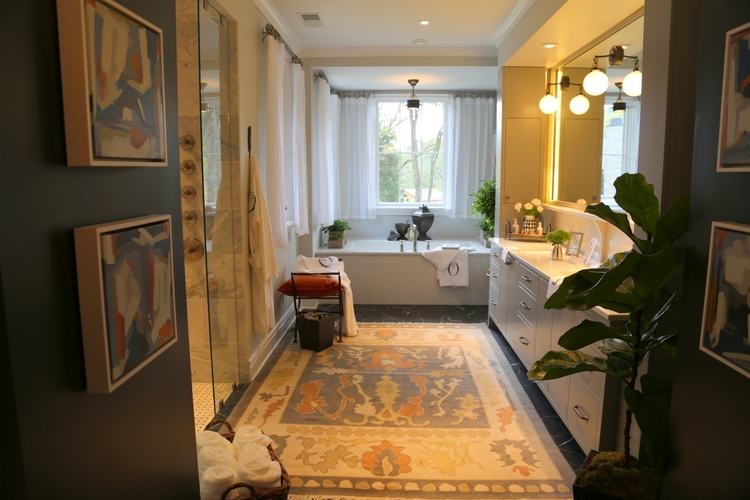 Sandler Interiors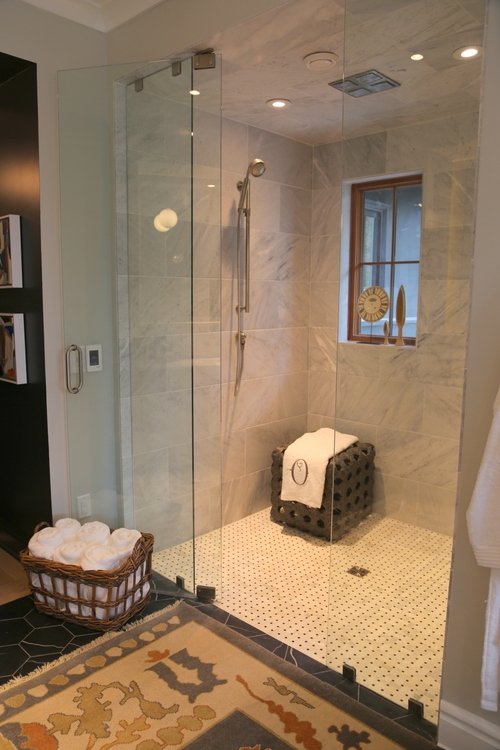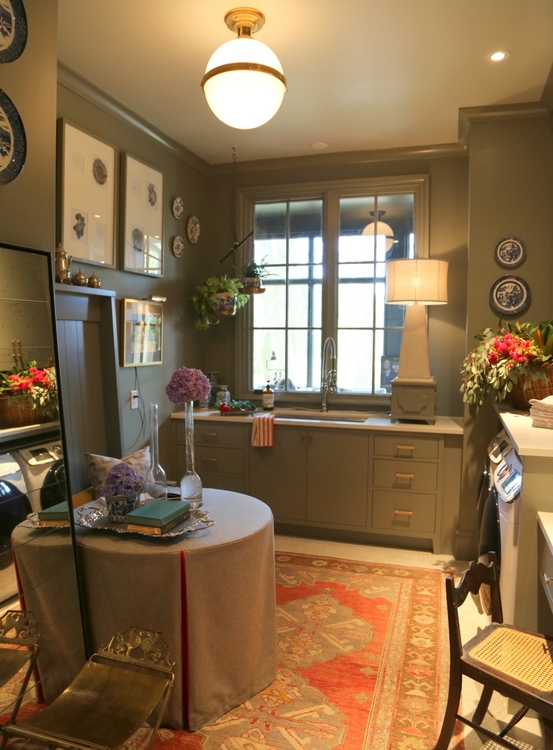 Corey Morris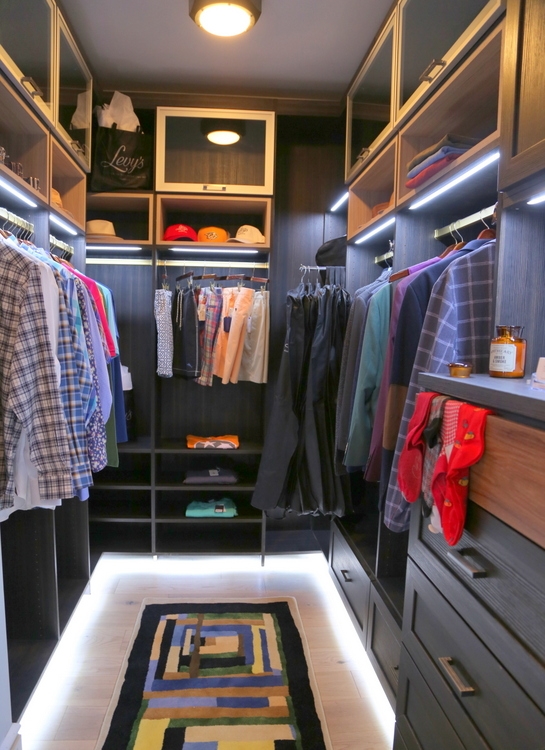 California Closets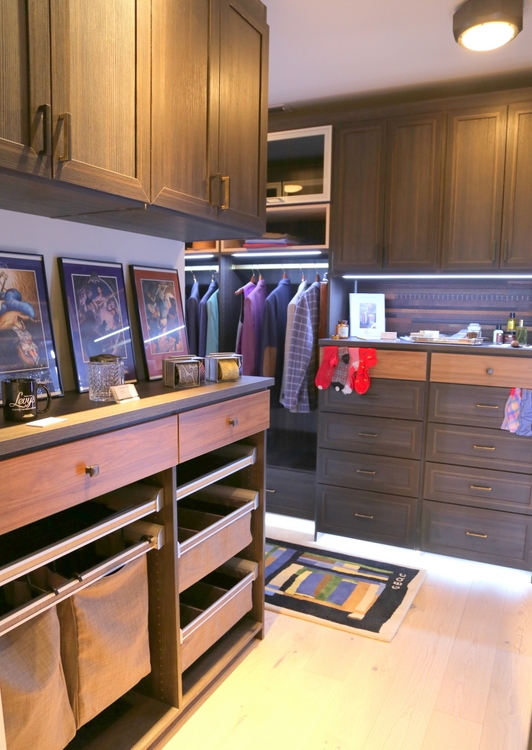 Check out the "backsplash" made of belts: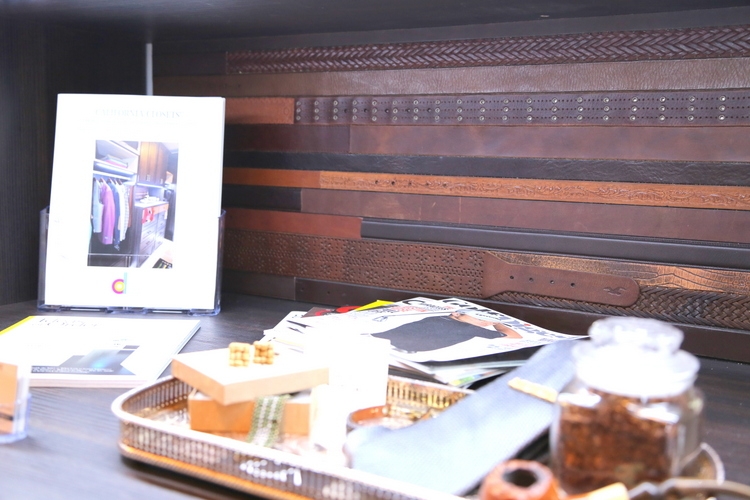 Mirrored subway tile brightens a bar area: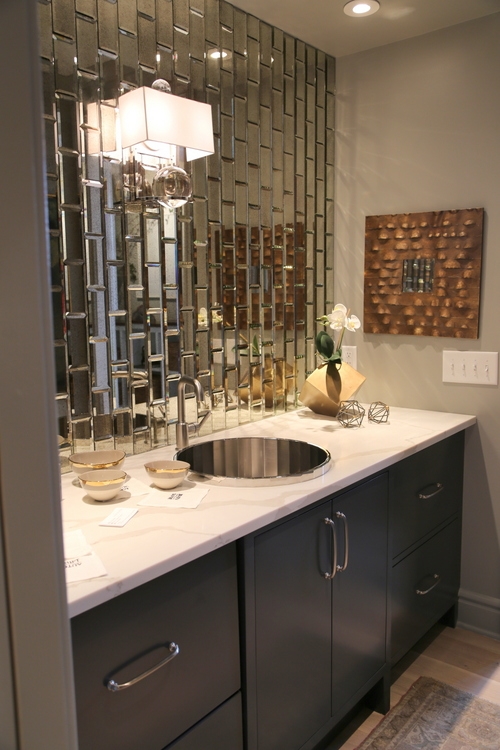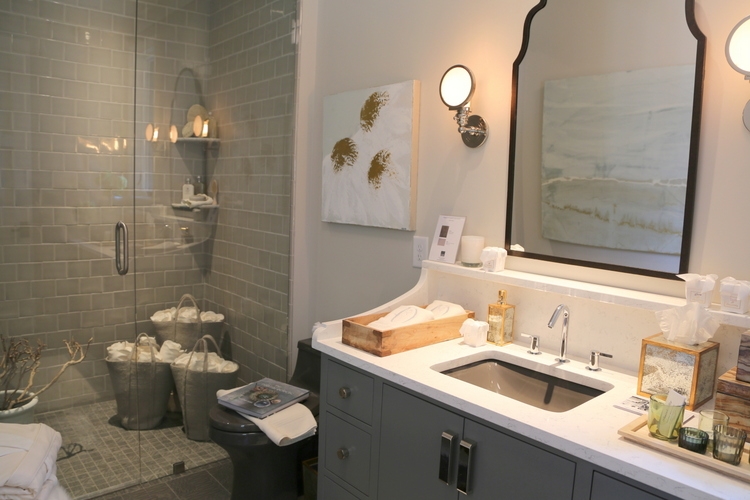 Lots of interesting design details in upholstery and furniture hardware: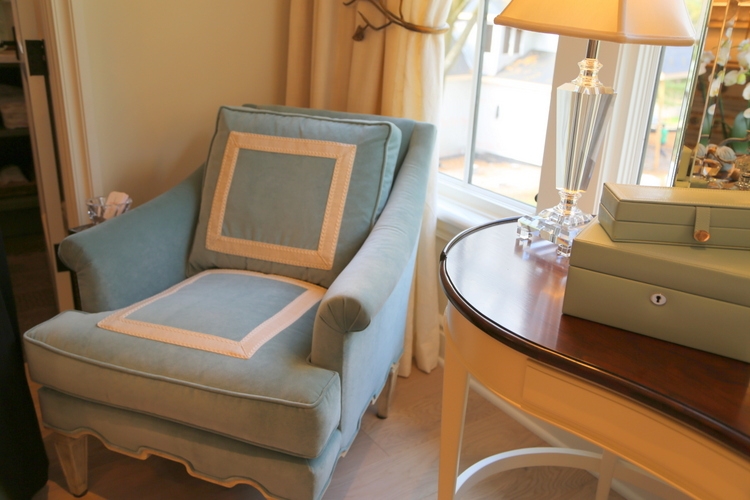 Joanne Haynes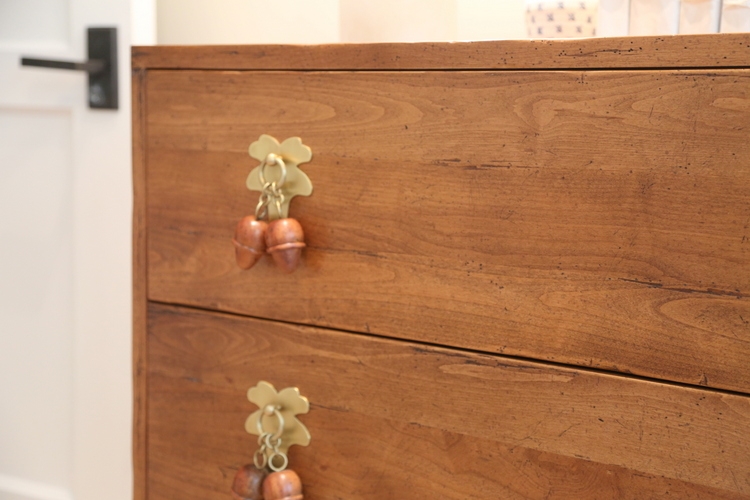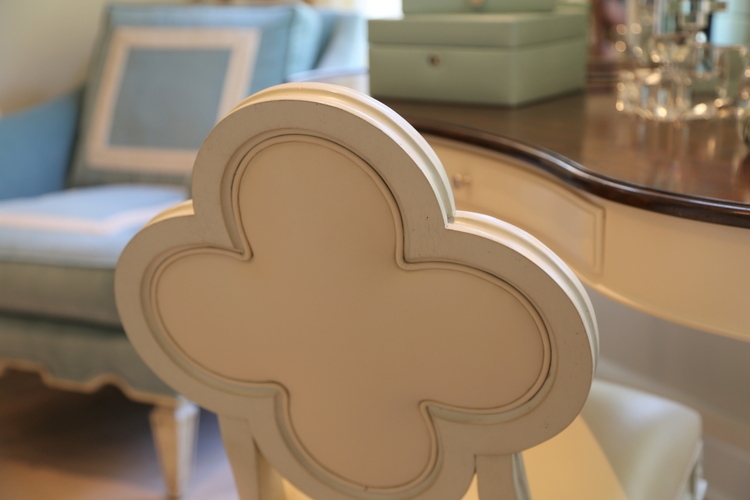 Walls draped in fabric add texture and drama in Jonathan Savage's dining room.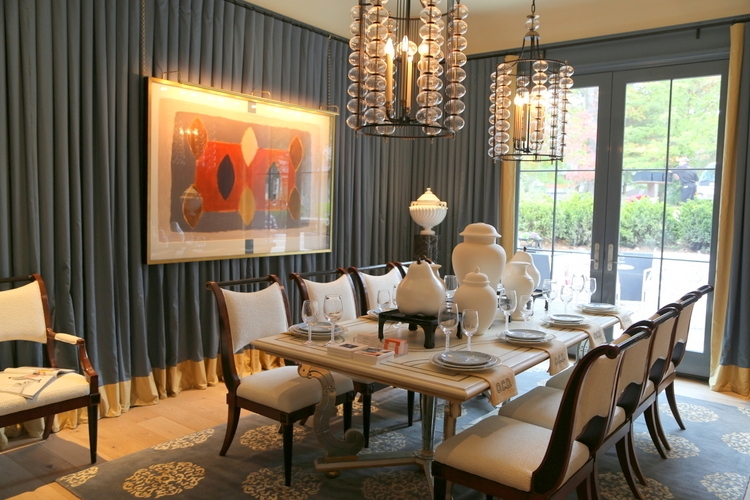 Quartz and marble are the solid surfaces of choice.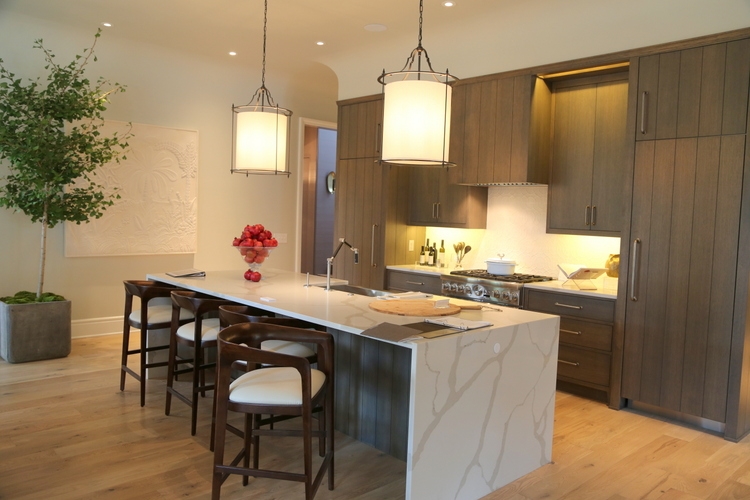 Tanely Blake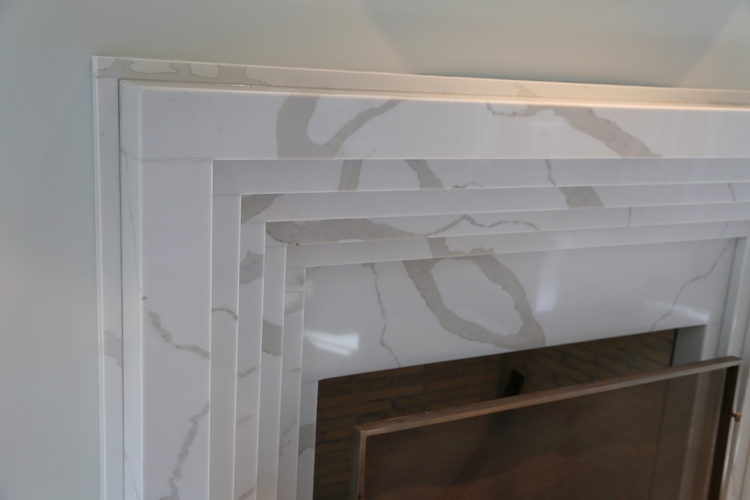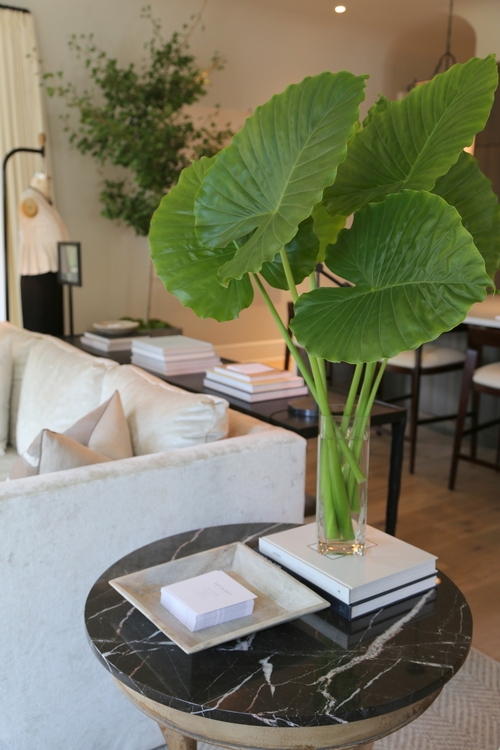 Notice the lack of grout lines – grout lines that match the tile make it appear like a solid sheet of material: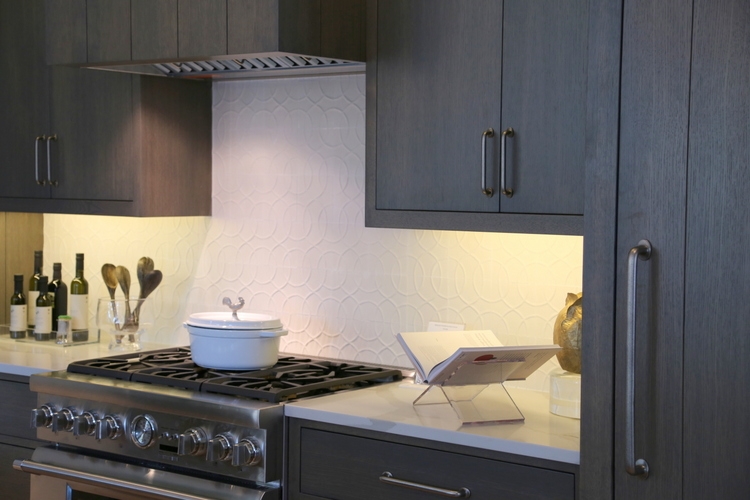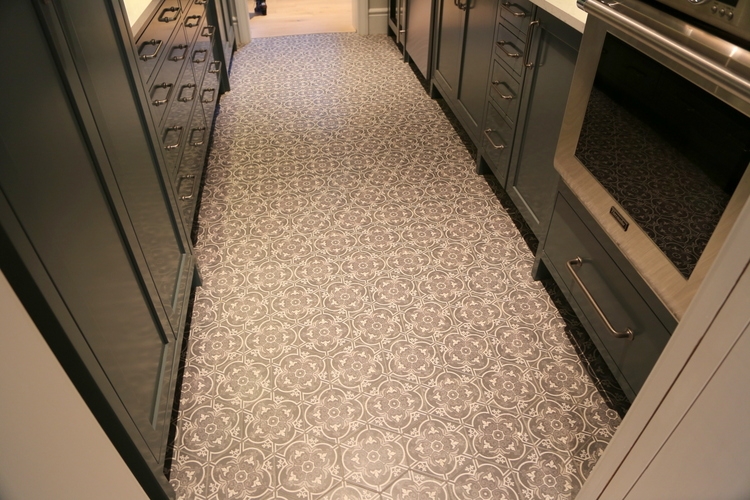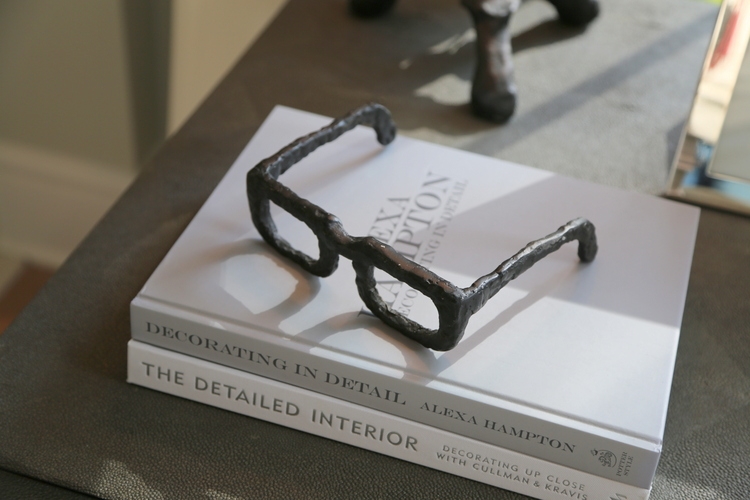 Try this: paint mismatched ginger jars or pottery the same color and create a collection to use as a centerpiece.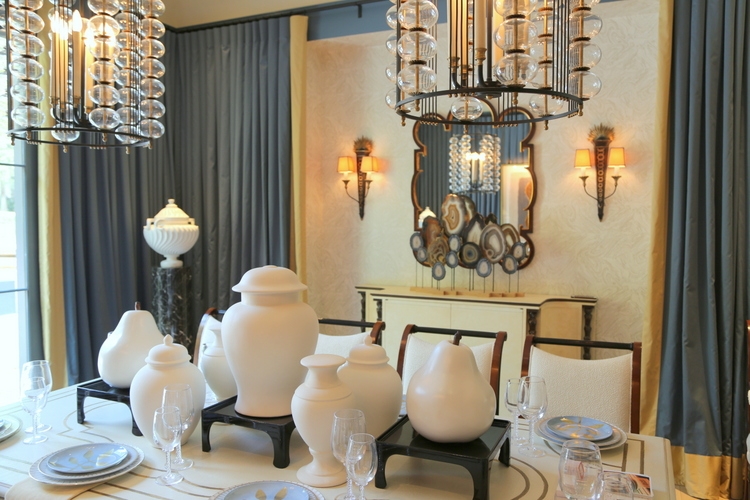 Well, I never! It's a dutch door in the water closet – very cheeky!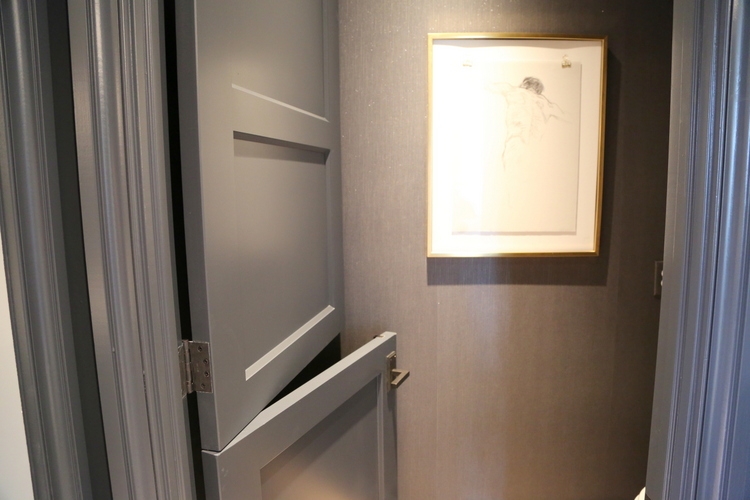 To win a pair of tickets to the O'More Designer Showhouse, leave a comment about your favorite design trend from my highlights on both the blog and The Decorologist Facebook page. You must comment BOTH places to win – good luck!