I find that most clients undersize, rather than oversize their home decor accessories.  What I mean is:  they underestimate the size lamps,  hanging light fixtures, and rugs they need for their space.  I can assure you that a 4×6 is NEVER large enough for anchoring a seating area with a sofa.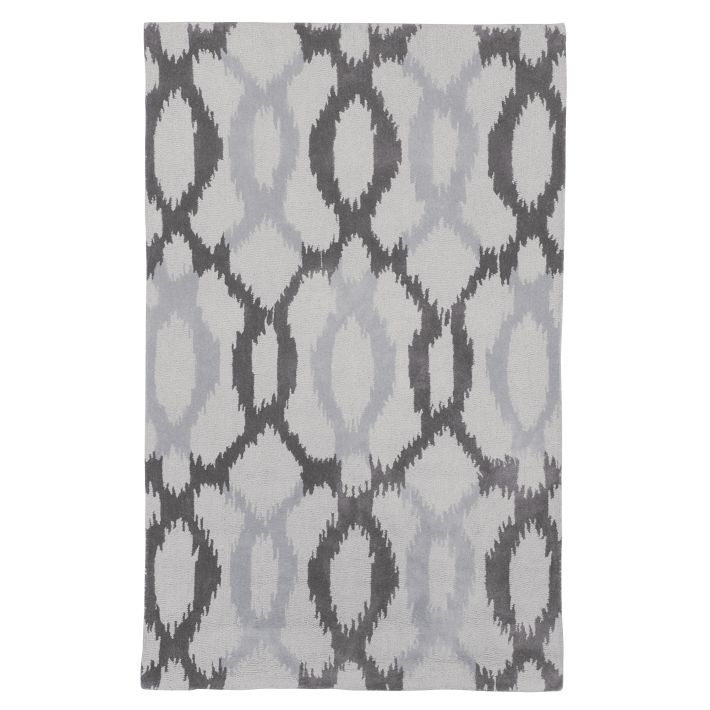 But what if you already have a rug you love that's too small and you can't afford the larger version?  The Decorologist to the rescue:  layer another rug beneath the smaller!  I've been craving a cowhide lately, and I think they look great on top of larger area rugs.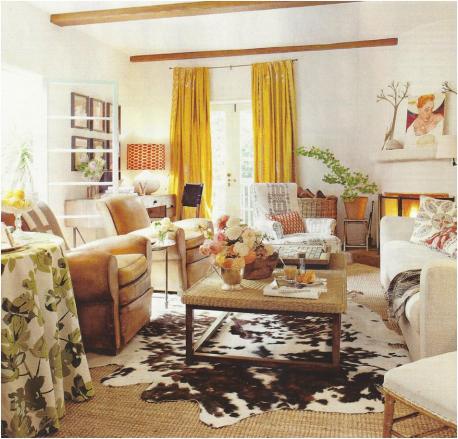 So say you have a too-small rug that's a family heirloom or a great find from a foreign land you visited?  Layer it on top of a jute or sisal rug.
 It'll probably look best if it's centered on the sofa or under a table.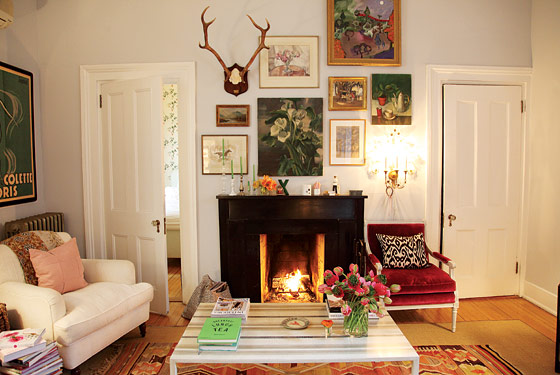 Almost any rug that feels just a bit too small can be stretched into service with a layer beneath that's at least a bit larger. It might be worth buying the higher-end rug in a 5×8 and layering it over a much less expensive 8×10 neutral fiber rug.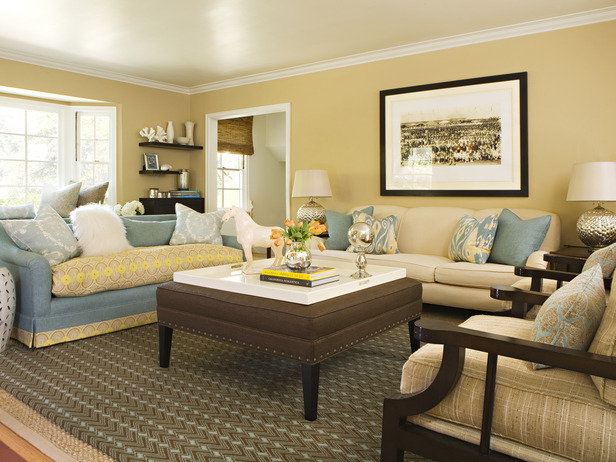 Design by Kristen Hutchins via HGTV
What's really interesting is that so many people screw up on the other side of the coin when purchasing upholstered furnishings (too large for their space).  What gives?