Lately I can't seem to get enough of inky, dreamy emerald green.  It's sophisticated and glamorous with white trim and fabulous art.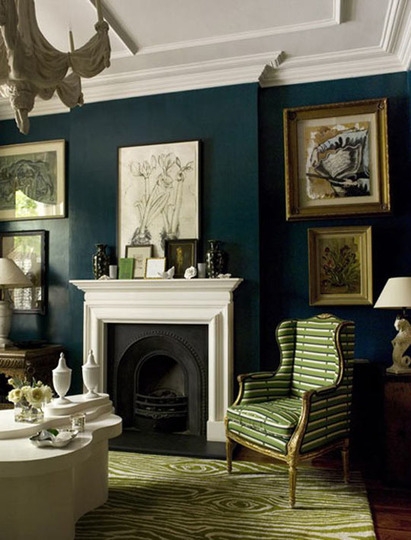 Jewel tones like emerald and jade can't help but read dramatic in a glossy or lacquered finish.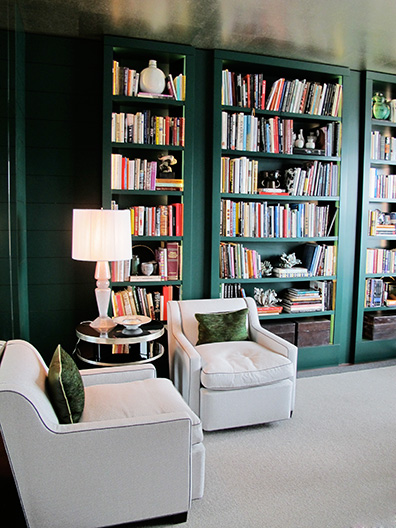 Recent Kipps Bay Showhouse – library by Jamie Drake
Maybe I'm loving it because it feels a bit Dorothy Draper – a nod to the late 40's, maybe even the early 60's.  Gee, maybe it feels a bit like my other favorite Drapers:  Don and Betty!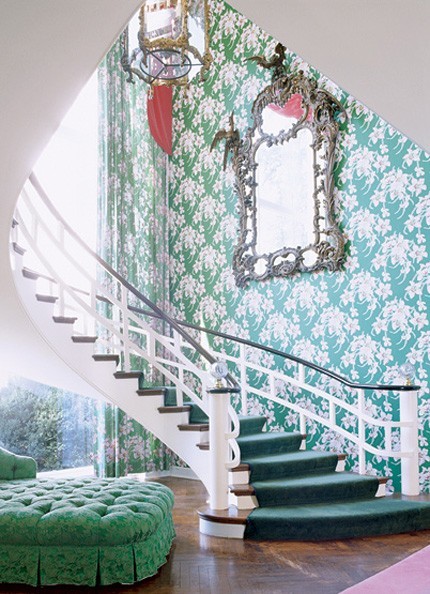 Hotel Lobby decorated by Dorothy Draper
I like teally-green and jewel tones paired with lighter greens, light blues, even reds or yellows.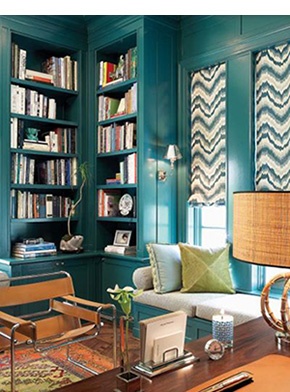 Emerald, jade, or kelly green are strong enough colors to act as a neutral – much the way we've seen navy doing lately.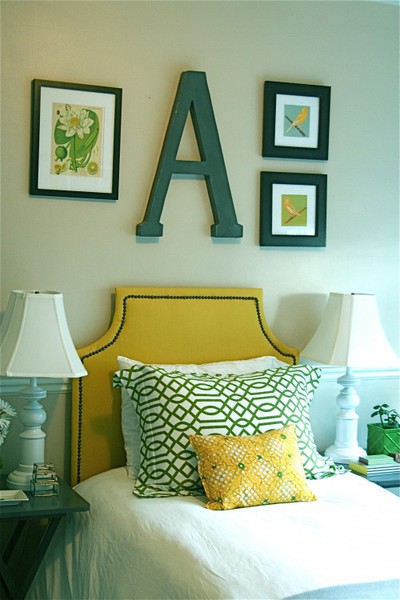 As a Nashville Color Consultant, I've been using lots of inky blues in the backs of bookcases – but I'm totally crushing on the emerald green backs of the bookcases featured on Young House Love.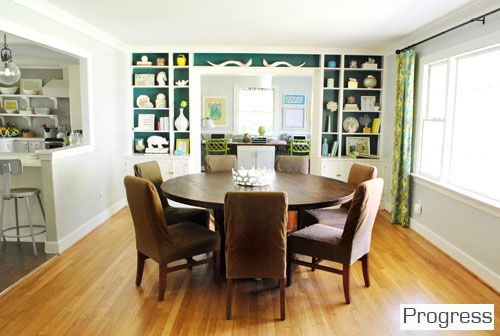 I helped a client choose a fabulous dark green for their family room last week, not dissimilar to the color on the walls below.  What a striking backdrop for black and white photography or art.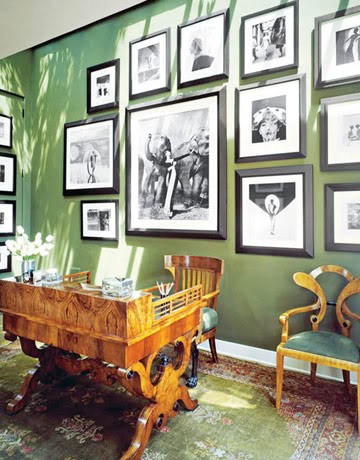 If you haven't yet, follow me on Pinterest to see what other colors are turning my head these days!