When Style Diva, Cathi Aycock, challenged me to make over a front porch for a feature for The Tennessean, I kicked it into high gear to find a porch that needed a serious update for the summer.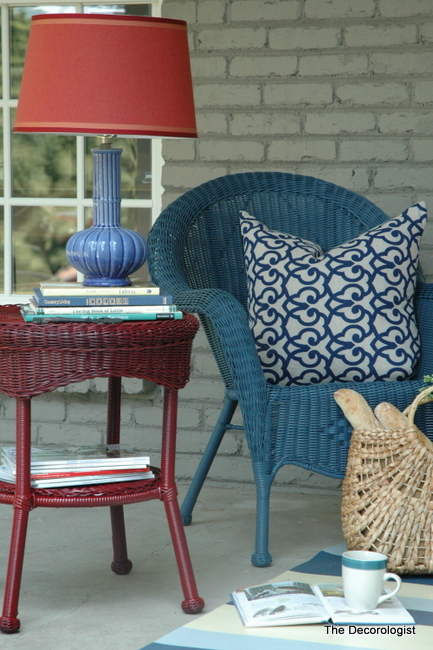 This 1950's home is located in a popular ranch neighborhood in Nashville.  This was the "before" of the home: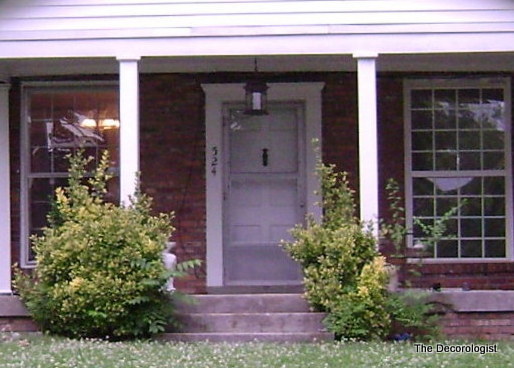 Before
The brave homeowners wanted to paint the brick and change the look of the home altogether.  We were going for an updated version of a traditional brick cottage.  This is the "after" of the makeover:
After Front Porch Makeover 
We chose Behr's Rocky Ridge for the brick and Echo Valley for the trim.  The porch ceiling is Benjamin Moore's Beach Glass.  Because the homeowner is a die-hard Alabama fan, we custom-mixed a front door color that perfectly matched Crimson Tide red.  Below is a shot of Tennessean photographer, Sanford Myers, taking photos of the landscape designer, Leslee Marshall of Kiser Vogrin Design, as she put together the glazed pots that would eventually grace the front of the spruced-up porch.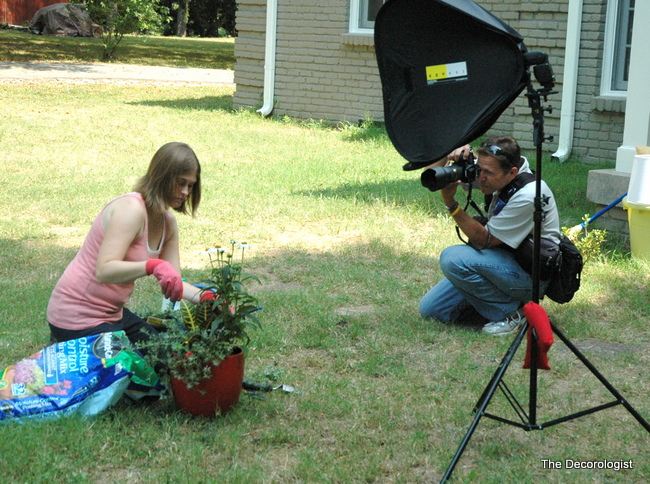 Landscape Designer Leslee Marshall
Rather than a wimpy doormat, I really wanted to include a large outdoor rug to make the space feel like a real room and to anchor the seating.  When I couldn't find what I wanted, I decided to make a custom one myself!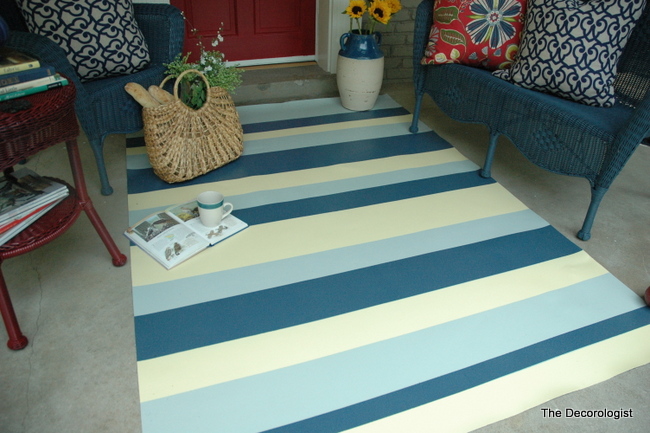 This is how I did it:  I went to Lowe's and bought a piece of remnant floor vinyl for $25.   I first cut it to the size I wanted for the front porch.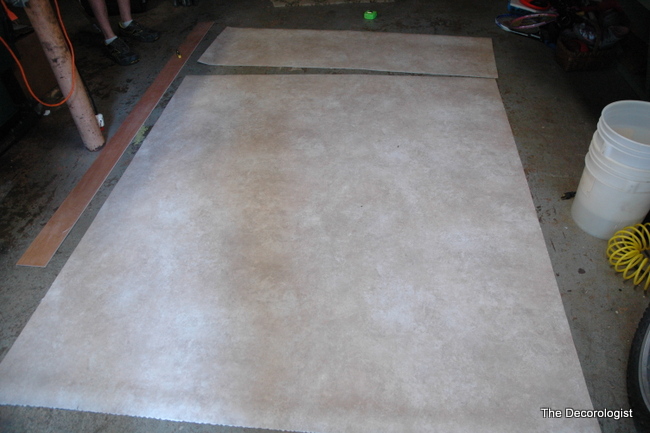 I turned it on the backside and applied 2 coats of primer.  Then I marked out some random stripes with painter's tape.  I decided on the color scheme of Ben Moore's Van Deusen Blue, Beach Glass (the porch ceiling color), and Beacon Hill Damask.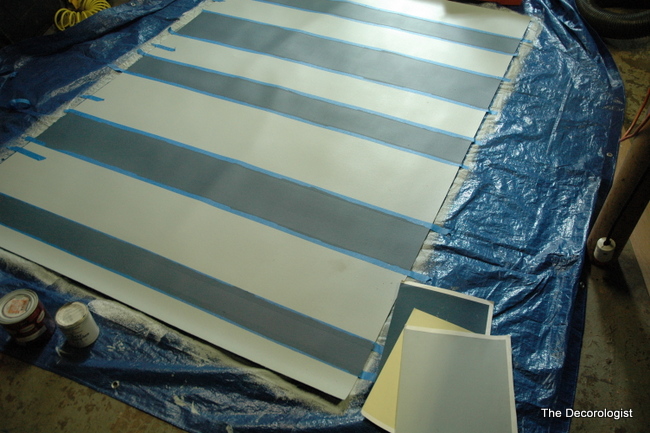 The homeowner had existing wicker that desperately needed a face-lift.  We painted the sofa and chair in Ben Moore's Van Deusen Blue, while the sofa table was painted the same Crimson Tide red as the front door.  The beautiful oversized pillows were provided by Fresh Style, a fabulous decor boutique in Brentwood, Tennessee.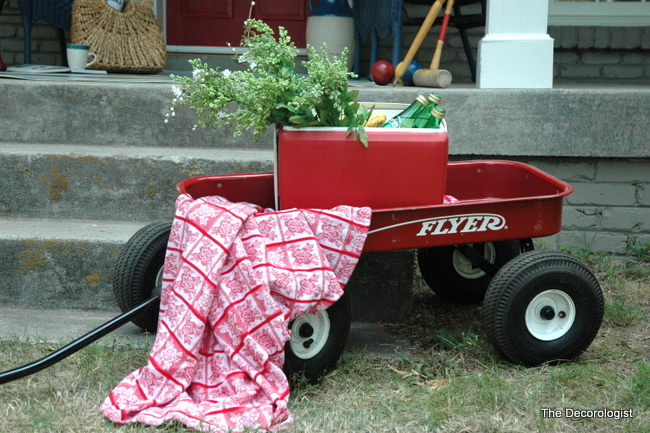 It was about 100 degrees on the day of the photo shoot, but we managed to get 'er done without passing out from heat exhaustion.  I can't wait to see how the feature in The Tennessean comes out – I'll let you know when it does.  I look a little stressed in this photo, but believe me, I'm glad it's done!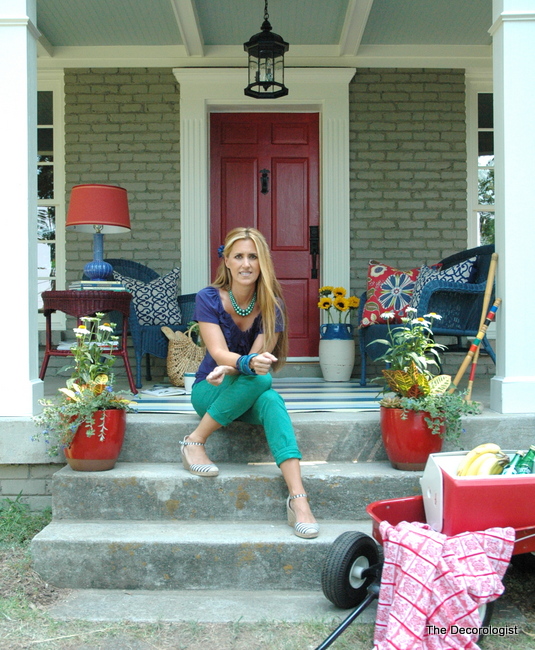 How can you update your own front porch this summer?  Establish a color scheme, dress it out like you would an interior room, add colorful outdoor seating and cushions, plant a few great pots, and maybe even make your own "rug."  Hey, I did it in record time – so can you!