This week I got to stage a beautiful historic property to sell.  It was a Bed & Breakfast for years, and formerly served as a girls' academy in the early 20th century.  Staging a home like this is a challenge.  While you want to make it appeal to the widest audience possible, you have to realize that most of the people interested in buying that type of home are attracted to historically-decorated interiors.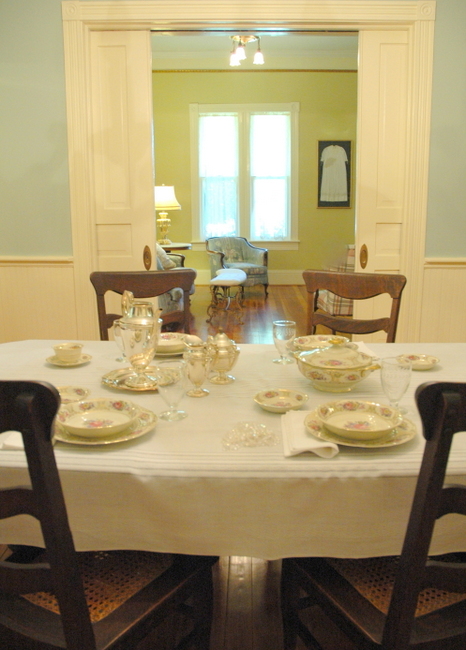 Staged Historic Property
So, a balance must be struck.  I'm going to share 3 things  that were important to freshening up this older home.  These tips are applicable whether you are selling your home, or you just want to update without losing the character of your older home.
If the wallpaper in your home was put up in the 1970's or 1980's, chances are it doesn't look historic.  It looks like the 1980's version of historic.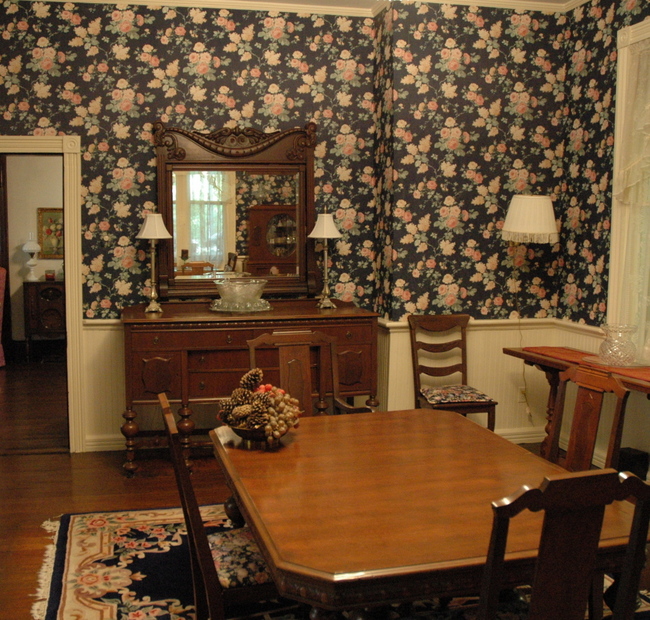 Victorian Dining Room Before
Replace wallpaper with a historic-appropriate wall color.  Some great historic colors include Benjamin Moore's Palladian Blue,  Georgian Green, and Adams Gold.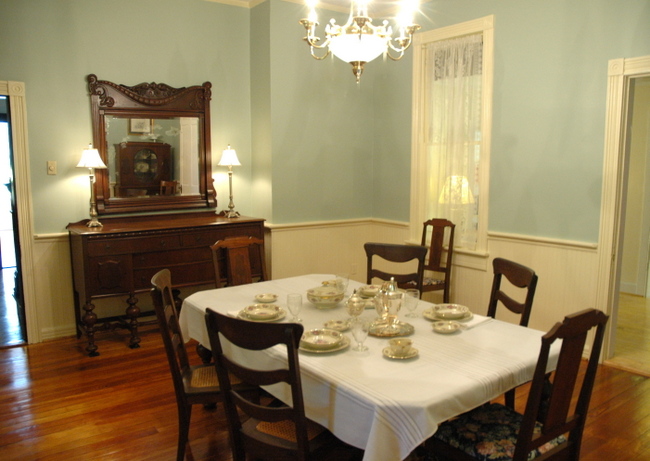 Staged Dining Room
Ok, next tip:  pair down any fussy draperies and window coverings.   I know they were used historically, but they block natural light and views to outside.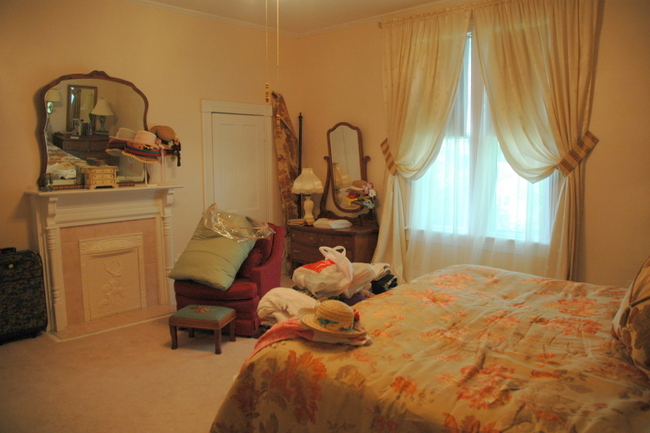 Bedroom Before
Too much lace and window sheers can make rooms feel darker and gloomy – just take them down.  It'll make everything brighter and more inviting!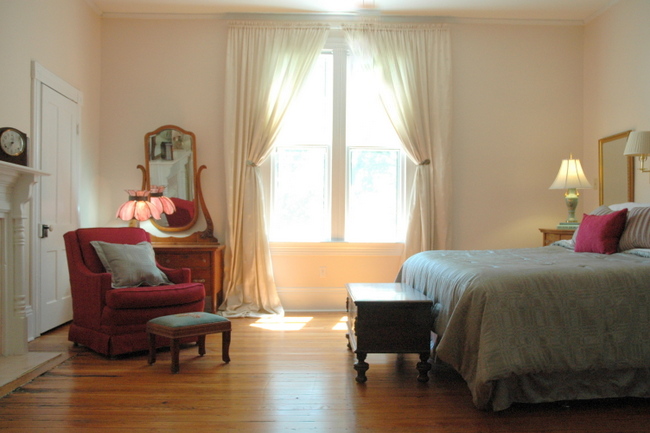 Staged Bedroom
And finally, put the focus on the architecture by toning down the patterns and ornate decor.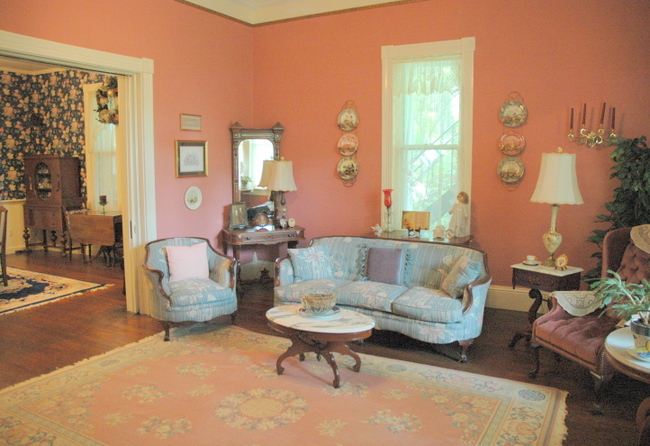 Living Room Before
By painting the bright pink room a color that is easier on the eye and  removing busy patterns and rugs, the room is now all about the beautiful architecture:  the wood floors, the tall ceilings, the pocket doors, the gorgeous trim.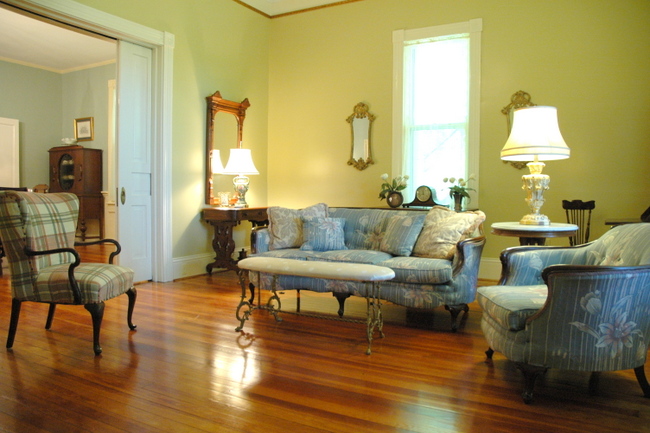 Staged Living Room
This beautiful home still retains its historic charm, but it can now stand up to the competition in the real estate market.  Any other ideas for freshening up an older home?