Do you believe that first impressions count?  What impression do your front door and entry make on your guests?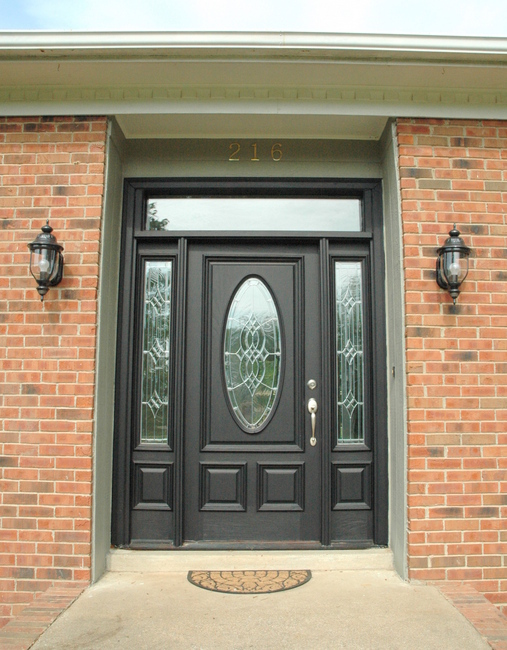 Newly-Painted Black Front Door
I recently did a Color Consultation for a Nashville client who needed to get her home ready to sell.  The outside needed a pick-me-up, as you can see:
Tired Oak Door
This oak entry had been battered by the elements.  When I suggested painting the entire thing black, I think my client was taken a little aback that I didn't suggest re-staining it instead.   A little black paint can be a powerful thing: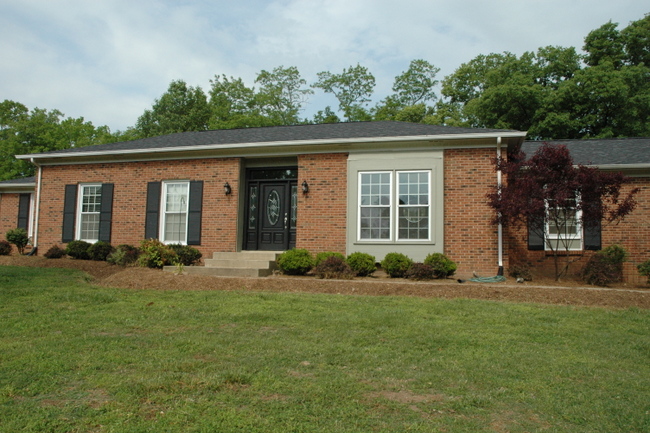 Updated House Exterior
The area around the double windows in the front, as well as the boxes below all the front windows were previously painted in a pinky-beige color.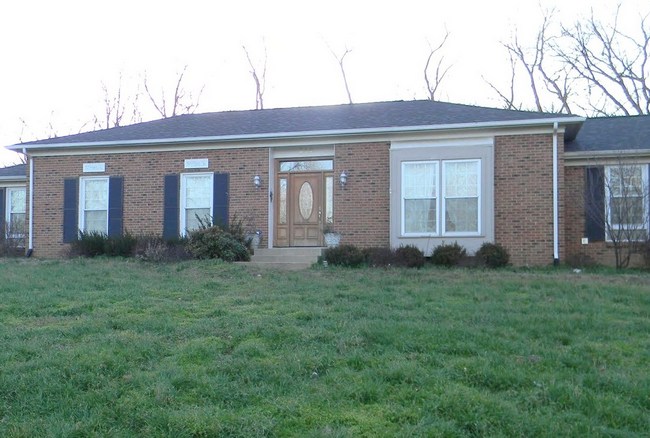 Exterior Before
I specified a slightly different neutral with a more current undertone (green), which makes the house look more sophisticated and current.  Oh, and I also had her spray paint her existing worn sconces black.  I was so happy to see how well it turned out: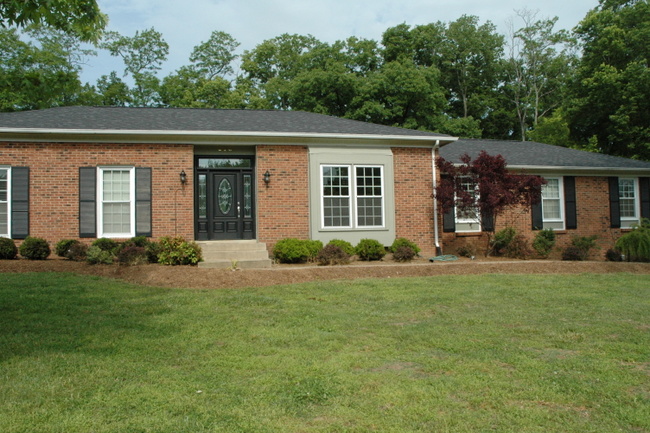 Fresh and Current Exterior
The makeover extended past the front door into the entry.  This is what the entry looked like before – notice the floors and how they don't seem to fit with the faux-finished wall treatment.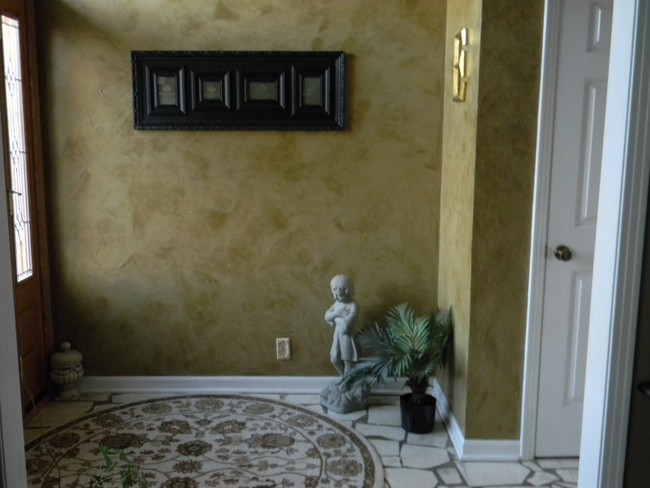 Entry Before
And this is a view of the entry from the open front door.  The door you see straight ahead leads into the main living area of the house.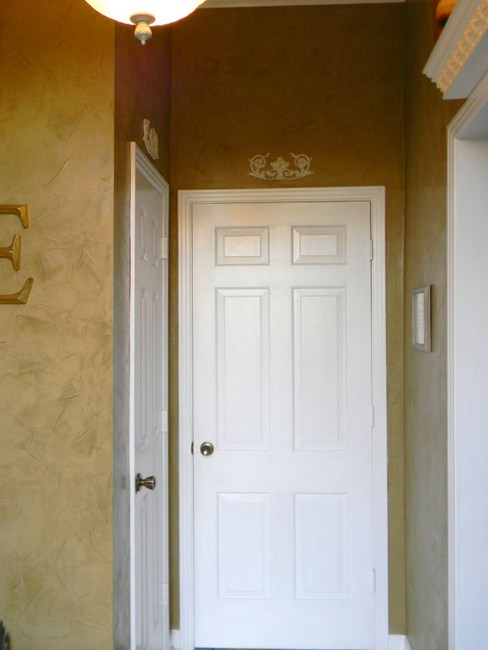 Interior Entry Before
I had my client just remove that awkward door so that it opened up the space.  The black door ties into the grout of the flooring, and the new wall color is lighter and more welcoming than the previous dark faux-finished color.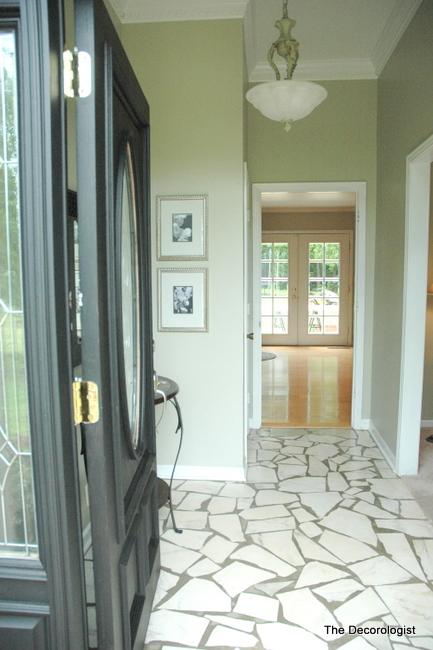 Updated Entry Colors
I think this project was definitely a success and goes to show you what a little paint and a little know-how can do!  If you want to improve your current paint color scheme, contact The Decorologist to schedule a Color Consultation.