I've been doing a little research about color trends for fall and 2010.  Lots of big ideas for what's gonna be hot.   But there's a big difference between what the "trendsetters" are pushing and what the public will embrace.  This is my personal forecast for the hottest colors and trends in decorating. 
| | |
| --- | --- |
| | Gold, gunmetal, and copper will be the favorite metals over the next year.  Designers predict a re-emergence of the 70's Brady Bunch harvest gold, greens, and orange.  I'm not buying that, but I do think avocado green is making a come-back, but paired with teal/peacock blues and fuschia.  All this recession talk is setting us up for the yearning for some opulence in our homes, even it that just means opulent colors.  So think jewel tones, dark and rich.   Like European royal kind of colors.   Or maybe exotic bohemian.  Your choice. |
Purple is supposed to be the next big, hot color.  But I predict that a lighter lavender will be more palatable for the masses.  Lavender will be the new blue.  Gray-lavender, tone-on-tone.  All shades of gray will continue to be hot, hot, hot.  Painted furniture will also be hot, but not in whites and pastel colors.   More like those jewel-tones – peacock blue, emerald green, dark gray, mulberry.   That's what I think.  Let me know what you think!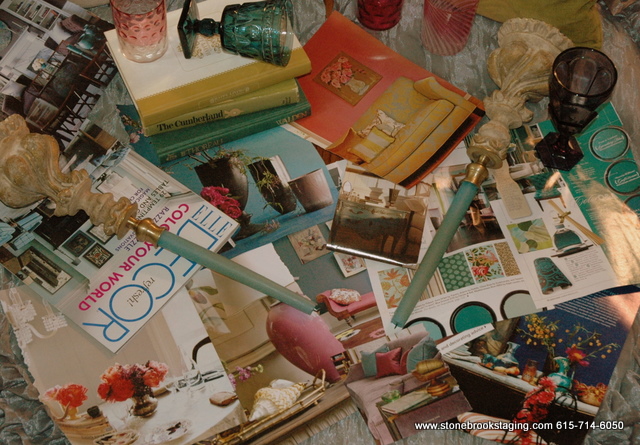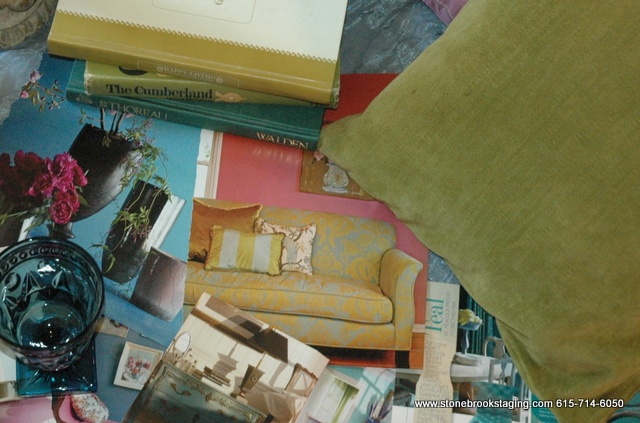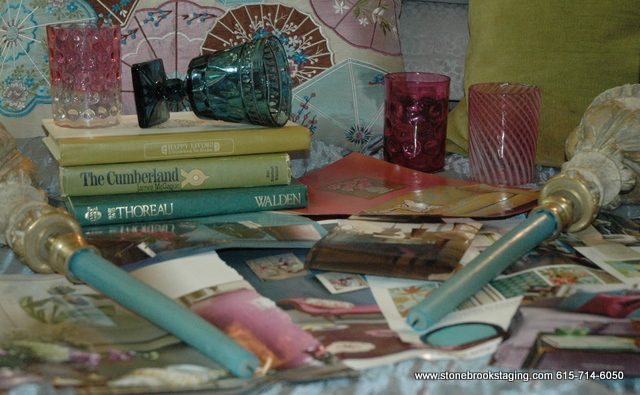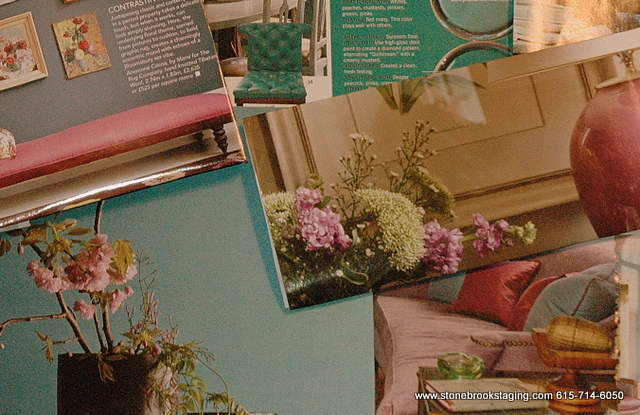 Here are some Benjamin Moore paint colors you might want to check out.  Check them out on their website's Virtual Fan Deck and order a few samples.  They offer 2 ounce samples for $4.99 each, so you can try them out before committing to a dramatic color.
Blues:
Blue Nose 1678, Bedford Blue 1679, West Coast, 1671, Mozart Blue 1665, Blue Toile 748, Rendevous Bay 726, Charlotte Slate AC-24, Wilmington Spruce 754, MillSprings Blue  HC137
Purples/Lavenders:
Sleepy Hollow 1454, Vintage Charm 1455, Frozen in Time 1448, Deep Mauve 1265, Mulberry Wine 1251
Dark Rose/Pinks:
Fashion Rose 1356, Drop Dead Gorgeous 1329, Vibrant Blush 2081-30, Raspberry Glaze 2078-20, Royal Fuchsia 2078-30, Pink Corsage 1349, Milano Red 1313, Deco Rose 1328, Sweet Rendevous 1341
Avocado Green:  Medieval Times 530
Share this Post