Last week I got an email from a lady in North Carolina looking for approval on her choice of accent walls and color placement.  This is the layout she sent me of her kitchen: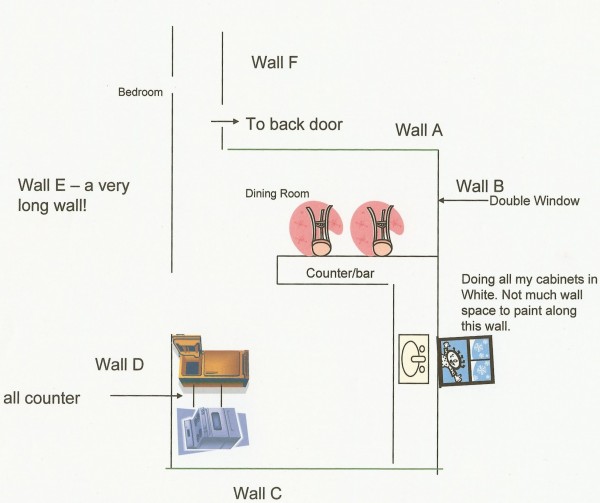 She told me she planned to paint Wall A and Wall C in a very dark green paint color, with white trim and a white chair rail running through the middle of it.  Then she wanted to paint Walls B, D, and E in a beige/earthy tan color below the chair rail and a lighter tan above the chair rail.  She asked me, "Will this work???"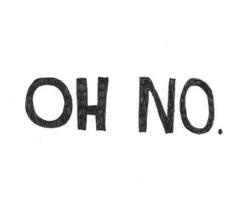 Why, oh why would someone want to do such a thing?  I know why, of course.  It's because in an open floor plan like this, she believes that her only option for strong or dark color is to paint one or more accent walls, as the color would be "too much" for the entire space.  I certainly agree that dark green would be too much.  Since the ceiling runs unbroken throughout multiple areas of the house, I would NOT recommend painting the ceiling a real color besides white, even though a color on the ceiling works well the dining room I shared on Monday and in this kitchen: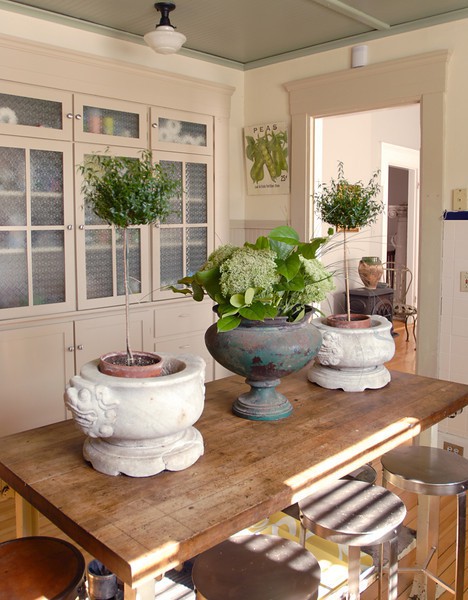 This is what I recommend:  a beige or gray neutral with a slightly green undertone (rather than fleshy peach or pink, which I suspect she meant by beige/earthy tan) on ALL the walls in this space.  The right color placement is as important as the right paint colors.  Where there is chair rail, apply this color above the chair rail only.  I suggest painting below the chair rail the same white as the trim and the kitchen cabinets, in the same finish (probably semi-gloss).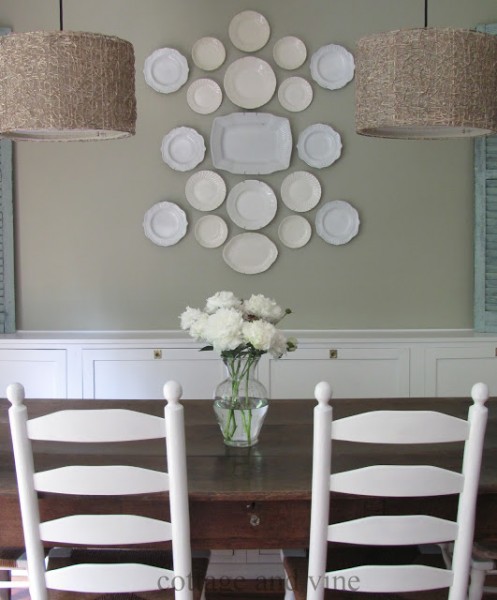 Source
Now, what about the accent wall?  I do not recommend an accent wall in this space (and certainly not two).  What I would suggest is painting the kitchen chairs like this: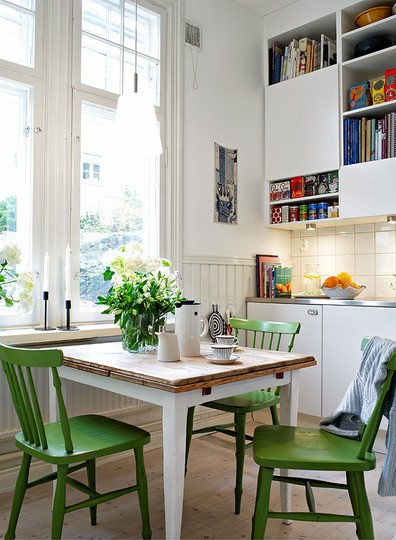 and adding colorful, patterned curtains on the double window like this: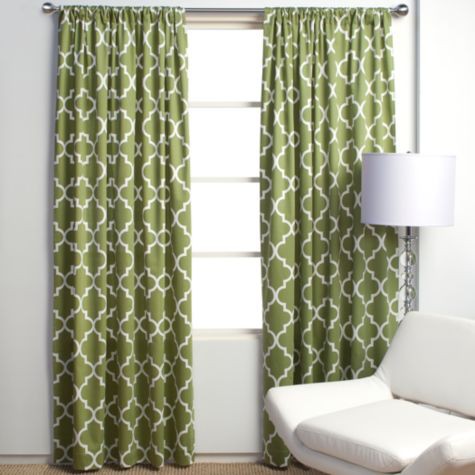 via Pinterest
and art on Wall A like this: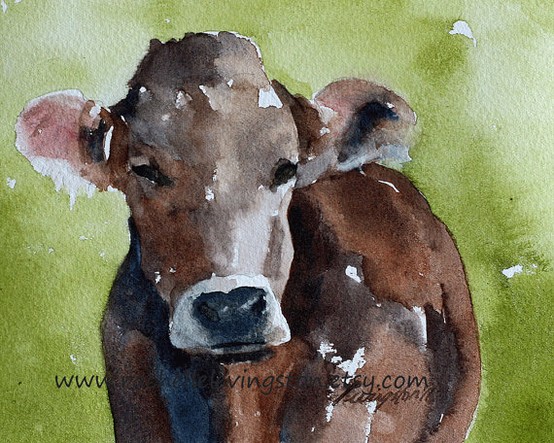 via Pinterest
 and maybe some kitchen accessories like this: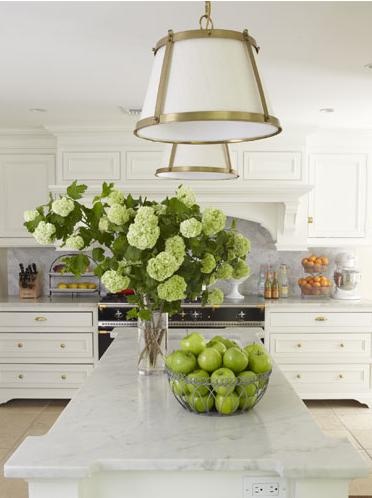 Your wall color can't always be the STAR of the room, nor should it be in this particular situation.  The paint color on the walls should be a pleasing backdrop to your furnishings and accessories.   If you choose the right neutral one, you can apply real color any number of other ways in the space.  Do you agree with my suggestions for this kitchen?  What would YOU do?
If paint color fascinates you like it does me, there is SO MUCH TO LEARN about how to use it in your home and the homes of your clients. Let me rock your world with color in my new ONLINE color course – and be sure to check out all the 5-star reviews!!!