I've been running mad this week following last week's beach vacation, and I'm headed out this morning for a Speed Staging.  I thought I'd share an email I received last week along with some "after" photos that came from an online client who consulted with me long distance on a virtual kitchen design.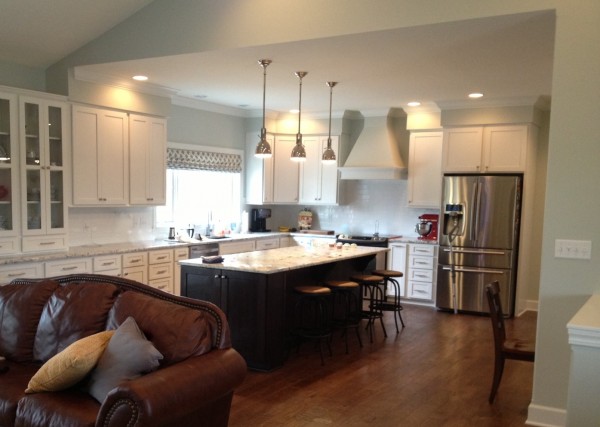 "Hello Kristie…
 
Awhile back…you did an online consult with me to help me pick some paint colors for our new home construction…I just wanted to share with you what you helped me do!  
 
We JUST moved into our home a couple weeks ago…so it is still a "work in progress" getting everything how we want it…but I thought you might like to see couple "after" photos.
 
I know it is hard to view the colors correctly with iphone pictures…but my kitchen great room area…you suggested Benjamin Moore Gray Owl and i LOVE LOVE LOVE IT! 🙂   It is the color I had envisioned in my head…however, I would have NEVER EVER picked this color just by looking at the paint swatch! 🙂 
 
 
The second is my daughter's room…you suggested Benjamin Moore Quiet Moments…and again I would have NEVER picked this color just by going off the paint swatch…it compliments her bedding and furniture perfectly! 🙂 
 
soooo THANK YOU AGAIN! 🙂 
 
Heather"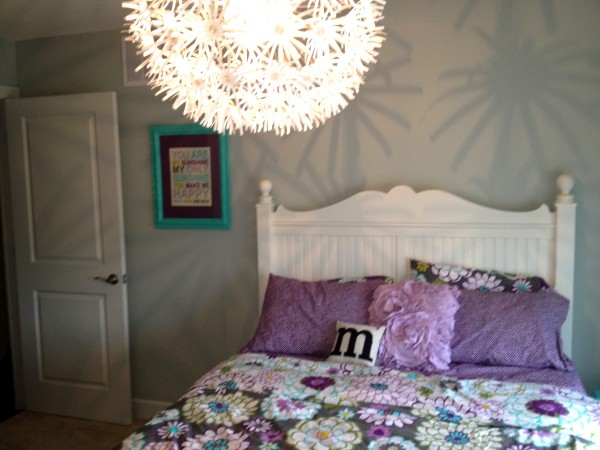 During our virtual kitchen design consultation, I helped Heather make decisions about the right stain for her hardwood floors and colors for her walls and kitchen cabinets, among other things.  I told her how to properly hang her window treatments to best effect, and helped her make decisions about her countertop, backsplash, and island color.  I also talked her out of the corner appliance "garage," as I recall.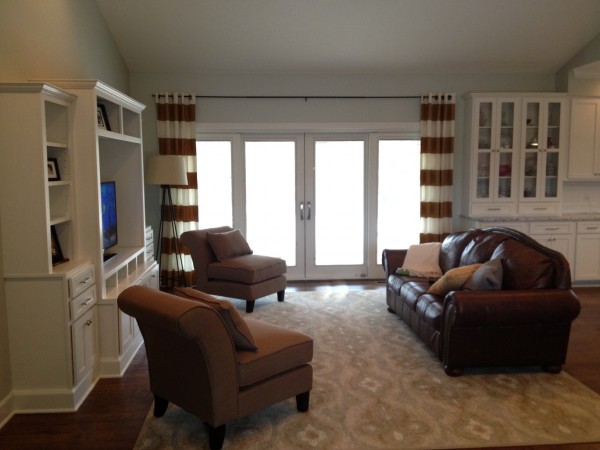 I was so happy to get this email, and to hear she was pleased with the results of our virtual kitchen design consultation!  Ok, off to stage a home this morning.  Will you be doing something creative this weekend?  I'd love to hear what you're up to!
Share this Post