Historically, paint color companies have chosen very different colors of the year in order to stand out from their competition. This year, the colors are remarkably similar and all fall into the green hue family.
THIS HAS NEVER HAPPENED BEFORE.

Seriously, it hasn't. Every year, there are a myriad of very different colors chosen by the various paint companies. Only occasionally are there a few selected from the same hue family, but this is (yes, I'm going to say it) UNPRECEDENTED.
Now that I'm over the shock of all the companies being in apparent agreement, let's talk about it more in depth. Green symbolizes a number themes including security, nature, health/vitality, and wealth. With so much fear and turmoil in the world today, those things appear to hang in the balance. People are looking for comfort and protection in the visual environment where they are spending the majority of their time.
The colors selected this year have masstones of green and undertones of either blue or yellow. Sherwin-Williams Evergreen Fog, Behr Breezeway, Benjamin Moore October Mist, and Dutch Boy Cypress Garden lean a bit blue, making them cooler choices for rooms with a modern or transitional look.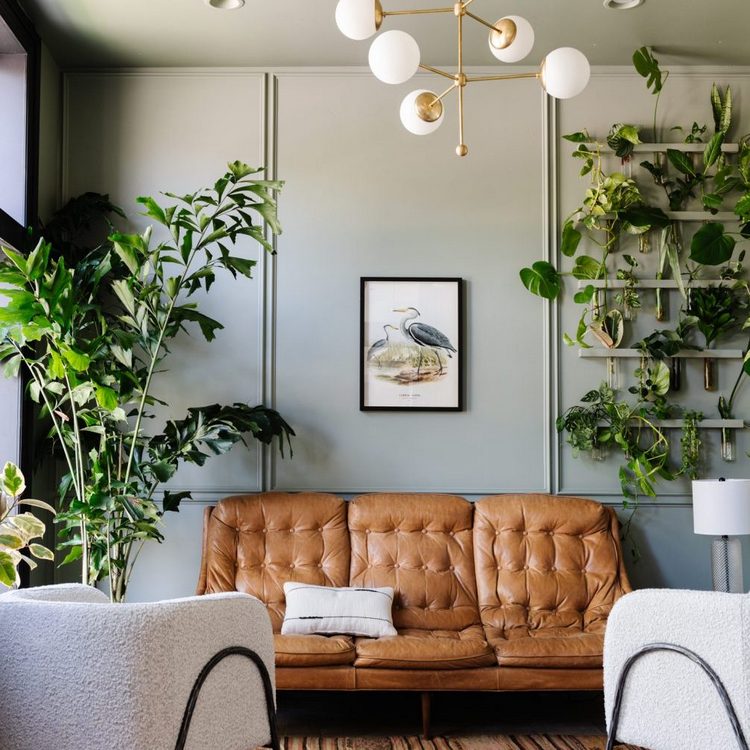 Sherwin-Williams Evergreen Fog 2022 Color of the Year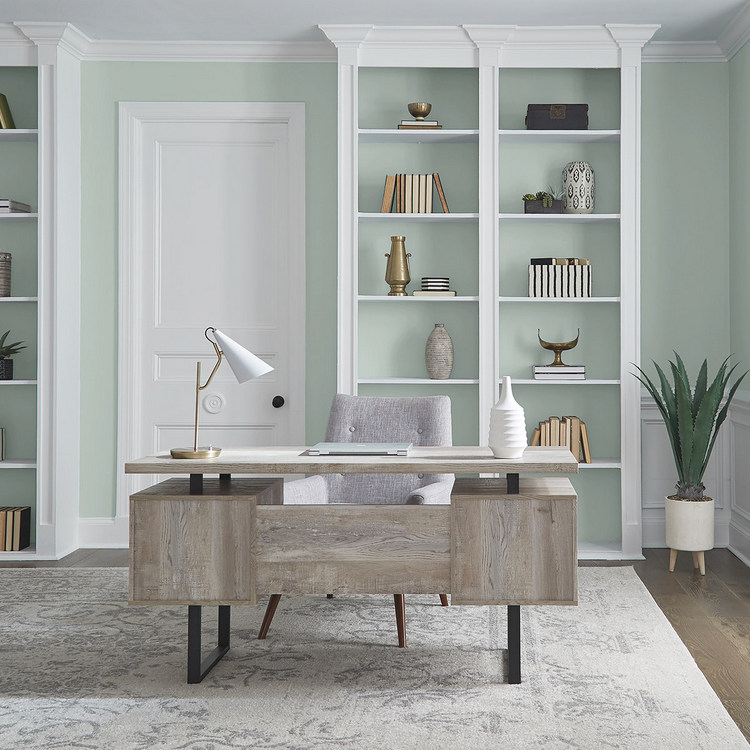 Behr Breezeway 2022 Color of the Year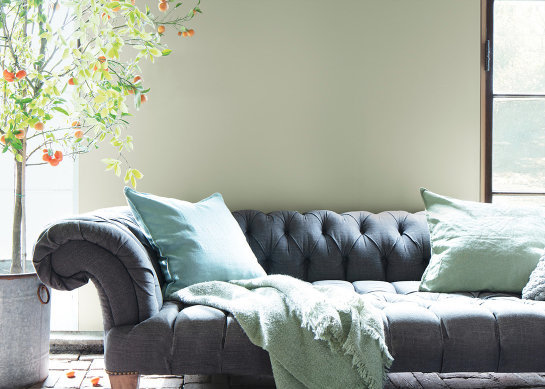 Benjamin Moore October Mist 2022 Color of the Year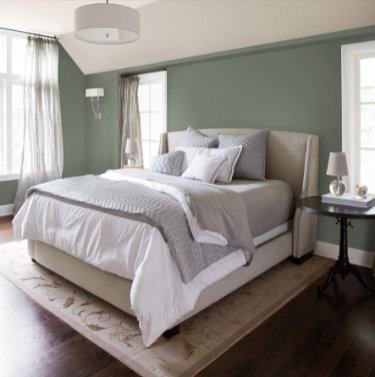 Dutch Boy Cypress Garden 2022 Color of the Year
Glidden Guacamole, PPG Olive Sprig, and Valspar Blanched Thyme lean toward yellow, making them warmer choices for spaces that are more traditional or historic, highlighting a variety of wood tones.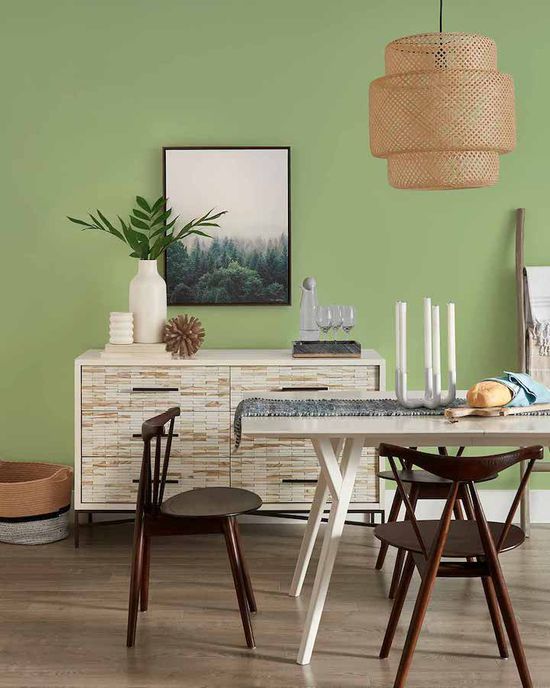 Glidden Guacamole 2022 Color of the Year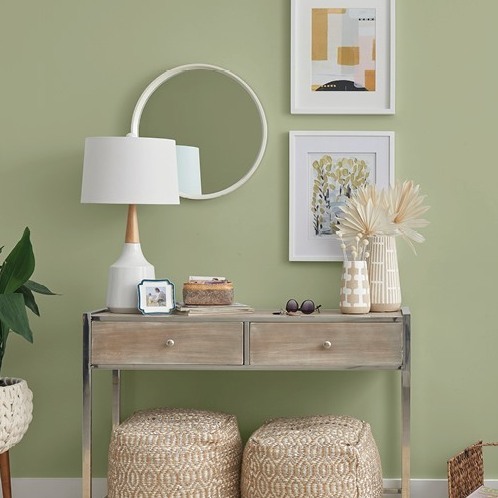 PPG Olive Sprig 2022 Color of the Year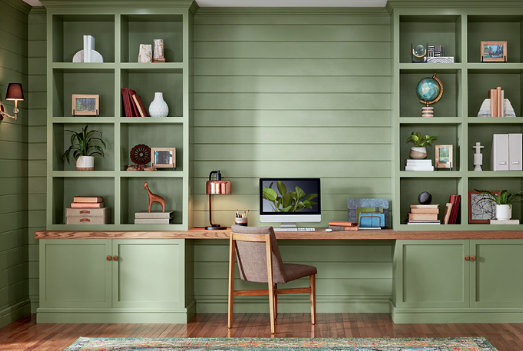 Valspar Blanched Thyme 2022 Color of the Year
Dark green on walls and cabinetry has been trending over the last few years, but more light gray-greens for walls and mid-range greens for cabinetry are beginning to take over. That's why I see SW Evergreen Fog as a popular choice for kitchen cabinets, built-ins, and home offices. Out of all of the greens here, I think these are the two best choices for actual wall paint colors: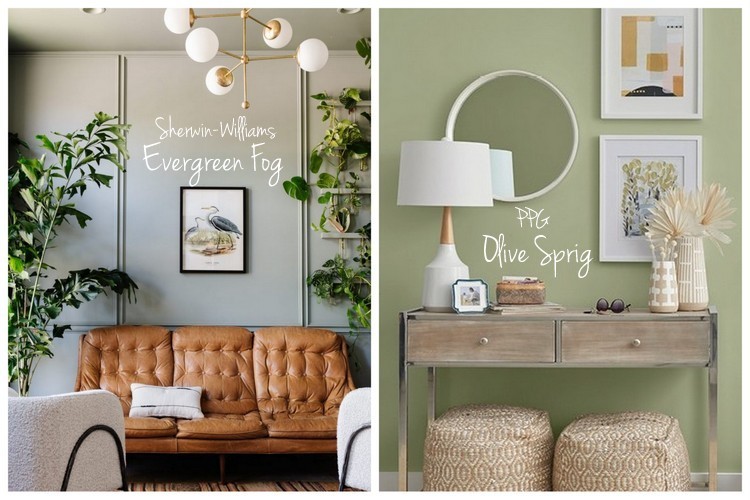 I featured these two images in my popular "this or that?" posts on Instagram and Facebook, and the responses were about 60/40 with SW Evergreen Fog coming out ahead. Let us know which green is your favorite for 2022 in the comments below!
If you want to learn the RIGHT WAY to choose the RIGHT PAINT COLORS every time, find out more about my online certification training and make a career out of the happiest thing in the world: color!