While grays are uber-popular now, as a Paint Color Consultant I typically steer clients clear of gray for dining rooms.  Here's the reason:  dining rooms are typically full of wood furnishings. Neutral grays don't work well as a backdrop for wood tones – the space goes dead, in my opinion.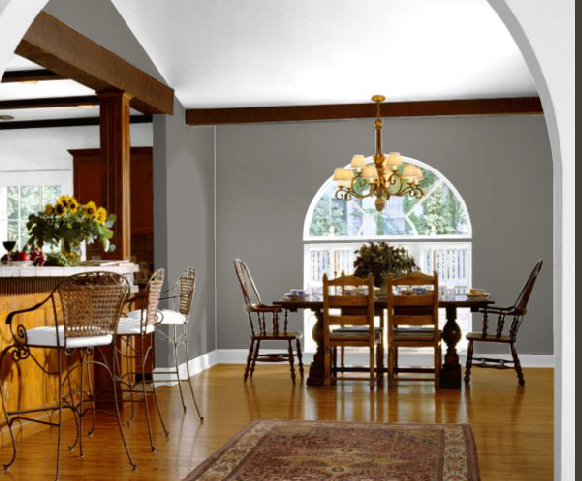 source
The exception would be if you used lots of white in the room – in fabrics and/or painted casegoods,  as well as some pops of a specific color in the space along with the gray.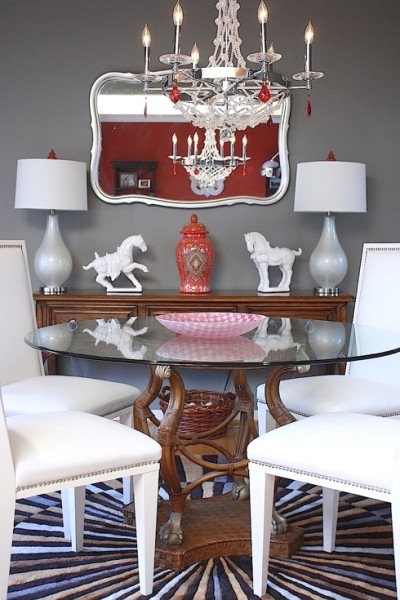 Kelly Porter
If my clients want gray, I encourage them to think about color families they are open to.   Grayed down versions of a color can give them a "gray" look without making the wood look drab.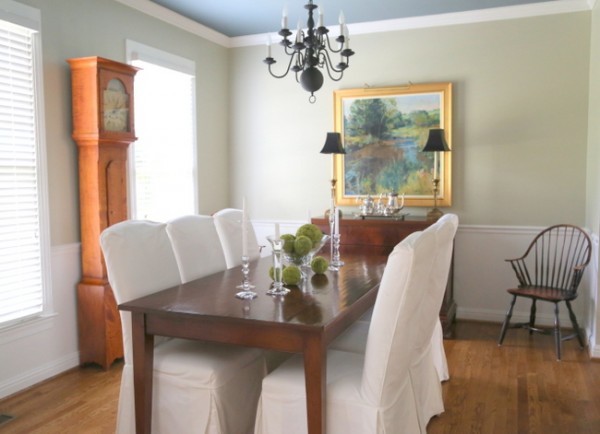 grayed green walls
Greens and blues as a backdrop for wood furnishings actually makes the wood appear richer and more alive than do neutral tans and grays.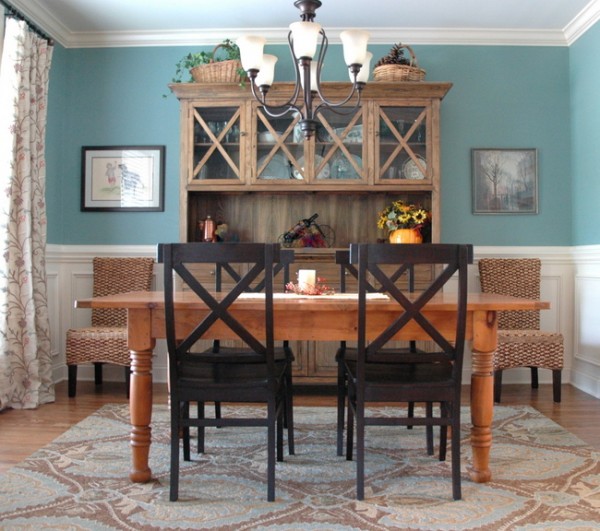 blogpost about this room
So grayed-greens, grayed-blues, and grayed-lavenders are really good choices for a beautiful dining room.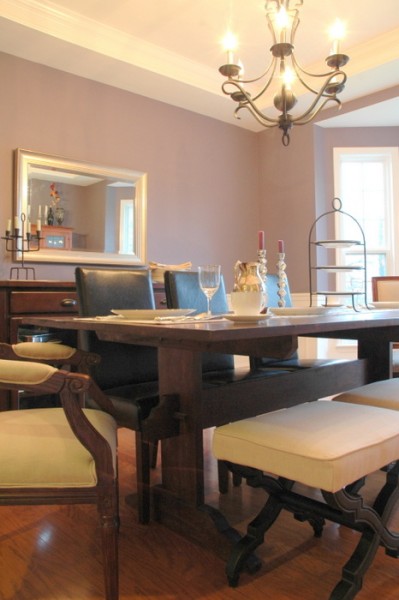 grayed lavender walls
I realize that some people may not agree with me.  But just because a color is popular or trendy, doesn't mean it belongs just anywhere.  So what do you think?
If you want to learn how to choose just the right paint colors for your home, order my Color Workshop Video!