No question that gray is the new brown.  Do you love pastels, but don't want them to look childish?  Choose a grayed version and it's all sophistication.  Grayed pastels are rooted in Scandinavian design, which I personally love.  The gray below is about as true gray as you can get, but you can use gray without it being THIS gray.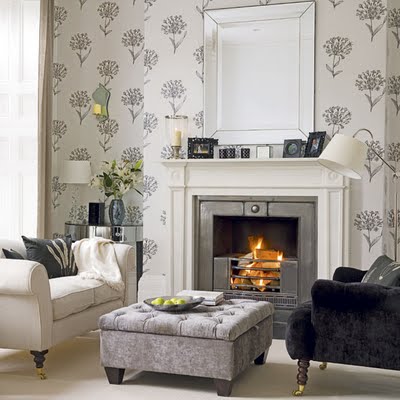 I hear people say gray is cold – this doesn't have to be the case.    Grays with the right undertones can be warm and soothing.  Peaceful, not at all cold.  I chose one of my favorites for my friend's formerly chilly entry – Sherwin Williams' Oyster Bay.  A great neutral with greenish-blue undertones.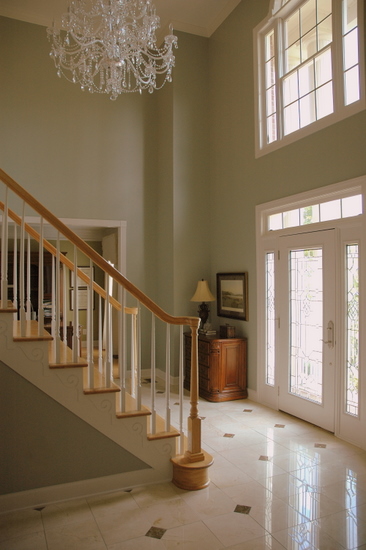 Another misconception is that adding gray to a color makes it look dingy.  Not true.  It makes it look grown-up and elegant.  The last thing you want is your new blue living room to look like a baby boy's nursery!  With the right dose of gray, you can still have the color you want, but no baby connotations.  If you like the color below, Benjamin Moore's Wales Gray 1585 might work for you.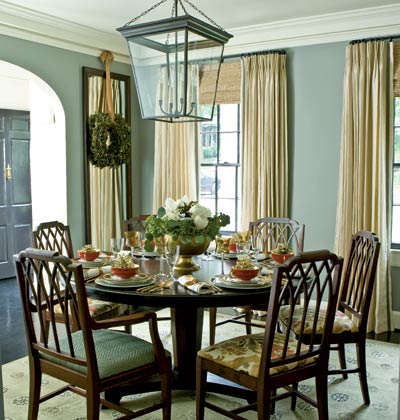 In fact, I have found that whatever undertone is in the gray – that's what you see when it's up on the wall.  You make look at a small swatch that looks pure gray to you – but you paint a room with it and it looks totally blue because that's the undertone that will emerge.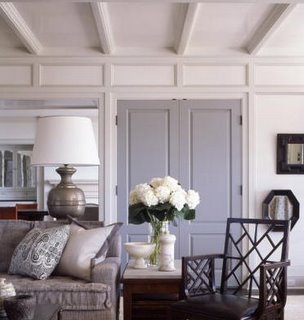 Undertones of gray can be blue, green, purple, or taupe.  Make sure you like the undertones, because that's what you're gonna see the most of once it's on the wall.   This room reads green, without a hint of mint.   Looks a lot like the Oyster Bay I used in that entry.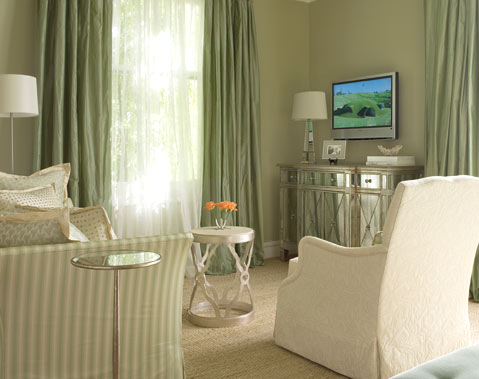 | | |
| --- | --- |
| Grays with blue and green undertones work really well together, too. | |
You like chocolate browns with pink?  with blue?  Me, too – but gray (light gray to charchoal) with those colors is even better and looks super-current and fresh.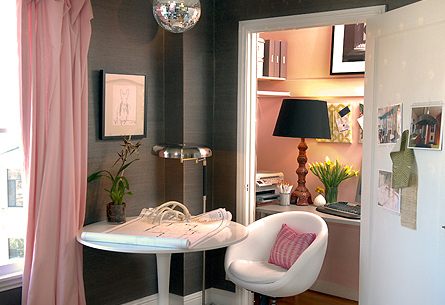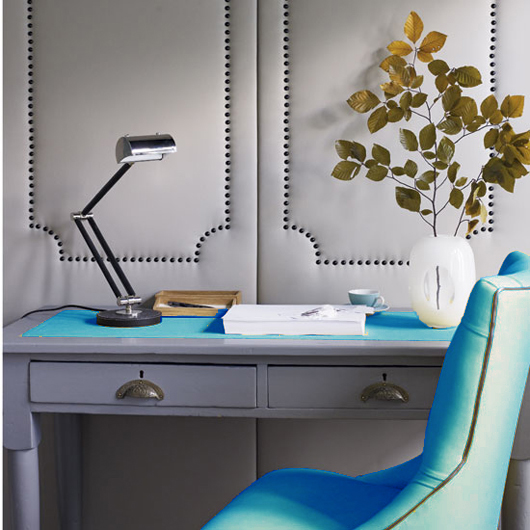 And are you thinking that gray and brown don't work together?  Oh, contraire!  Gray can bring your browns up to date.  Try Benjamin Moore's Winterwood 1486 to get this look.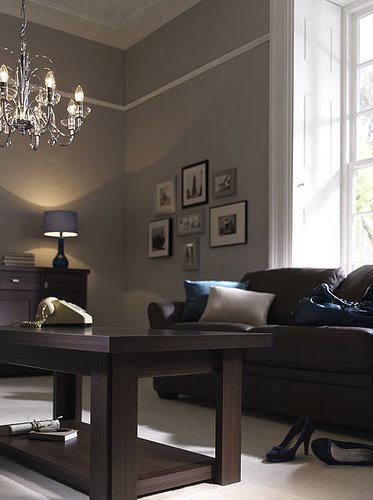 It's all about knowing how much gray to use, and what undertones to look for.  But that's what I'm here for.  If you need my help, find out more about a Color Consultation with The Decorologist.
Photo Credits:  Alkemie, StoneBrook Staging, My Home Ideas, Things That Inspire (4,5), Flickr (6,9), Decor Pad, The Lennoxx Zymichost.
Share this Post