I'm not much for "matching."  Matched dining sets are safe, and safe is boring.  It's much more interesting to mix and blend your furnishings and fabrics to create a welcoming and unique dining room.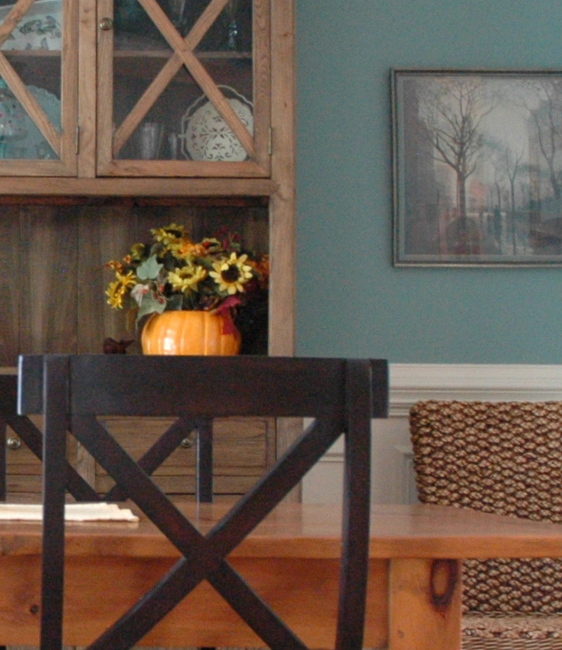 The Decorologist
My client had just moved into a new home and wanted to update her tired dining room suite.  She was ready to get rid of the whole set, but I thought the farmhouse table was worth hanging onto.  It just wasn't getting any attention in this predictable matched set.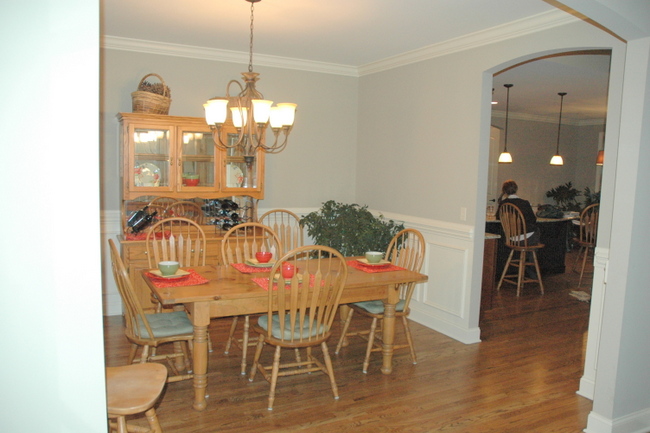 Matched Dining Set Before
We kept the table, but replaced the dated hutch (it had a mirrored back – need I say more?) with one of better scale for the room.  The finish of the new hutch was an interesting contrast to the existing table.  Then I suggested we mix black x-back chairs and a few woven parsons chairs to add interest and texture.  The new wall color makes all the wood look richer than the former neutral color could.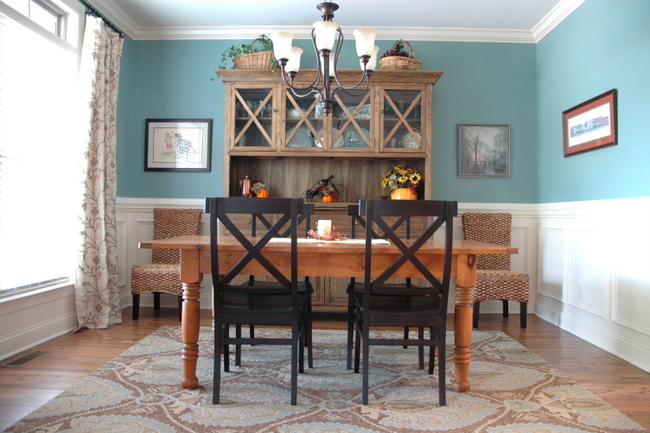 Dining Room by The Decorologist
My client was concerned that the rug and window treatments that I chose didn't "match."  Yes, if you lay the fabric right on top of the rug, it doesn't match at all.  But when is your window treatment ever going to be laying right on top of your rug?  You can see that in the context of this room, the two "mix" beautifully!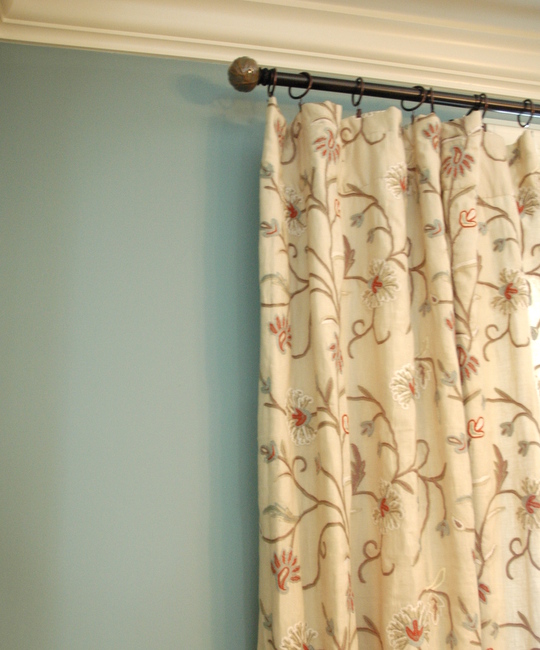 New Window Treatments
If you want a dining room where everyone will want to gather, work towards an artful blending and mixing of finishes and fabrics, rather than exact matching.  What do you like most about this dining room makeover?  I wonder if you'll notice a little detail that really makes it for me . . .
Share this Post