Last week, we finished up the second annual Meaningful Makeovers project at the Tennessee Baptist Children's Home. While I am still working on gathering all the photos to share the amazing transformations of the second house, I wanted to share how we made different choices for the headboard in the boys' rooms.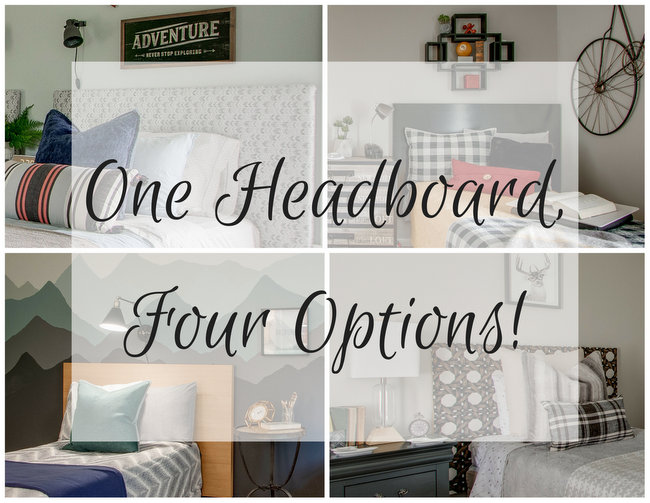 Someone had previously taken laminated wood and created simple headboards for all the boys' rooms in one of the two homes we worked on this month. Here is an example of what they looked like before: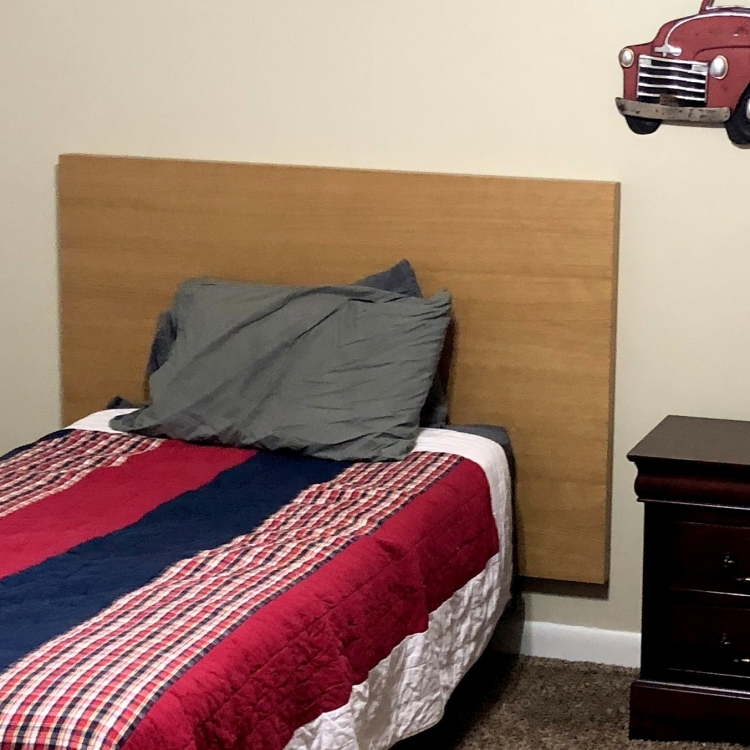 boys' bedroom before Meaningful Makeovers
Each bedroom and adjoining bath had a budget of $1000, so not all the furnishings could be replaced. The room designers did not share their designs with one another before the project began, and I just think it's so interesting and creative how we all chose a different way to deal with the existing headboards!
Carol Bass of The Practical Decorator and Stacey Foster of Styled to Suit painted their headboards with a black semigloss paint. Doing so anchored their color scheme and gave the room a modern vibe: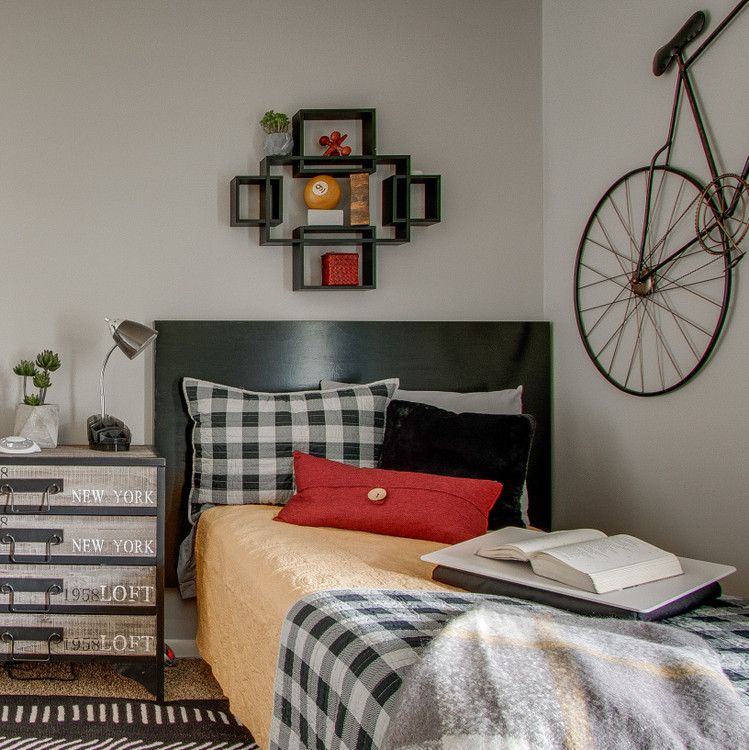 room design by The Practical Decorator and Styled to Suit
Natalie Orr of Main Street Home Staging + Designs and Jamie Watford of JWNash & Co. used a beautiful fabric remnant and simply draped and stapled it over the existing headboard: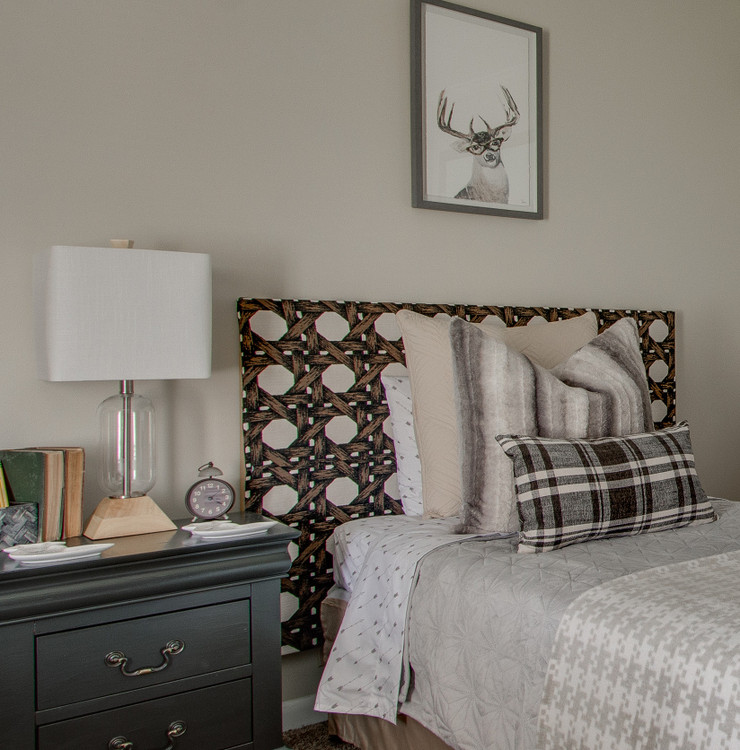 room design by Main Street Home Staging + Designs and JW Nash & Co.
Carol Raetz of Carol Raetz Interiors, LLC, and Angela Myers of Angela Myers Home decided to fully upholster the existing headboard with batting and arrow-themed fabric: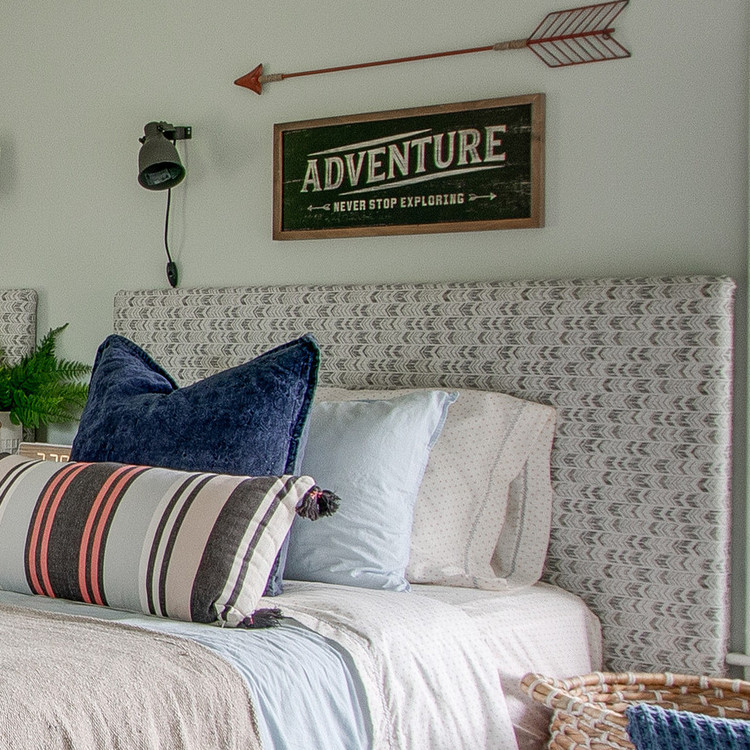 room design by Angela Myers Home and Carol Raetz Interiors, LLC
What did I do? Well, I decided to use the existing headboard wood as inspiration for the overall design and create a mountain lodge feel for my boys' bedroom. So, I simply left it as-is!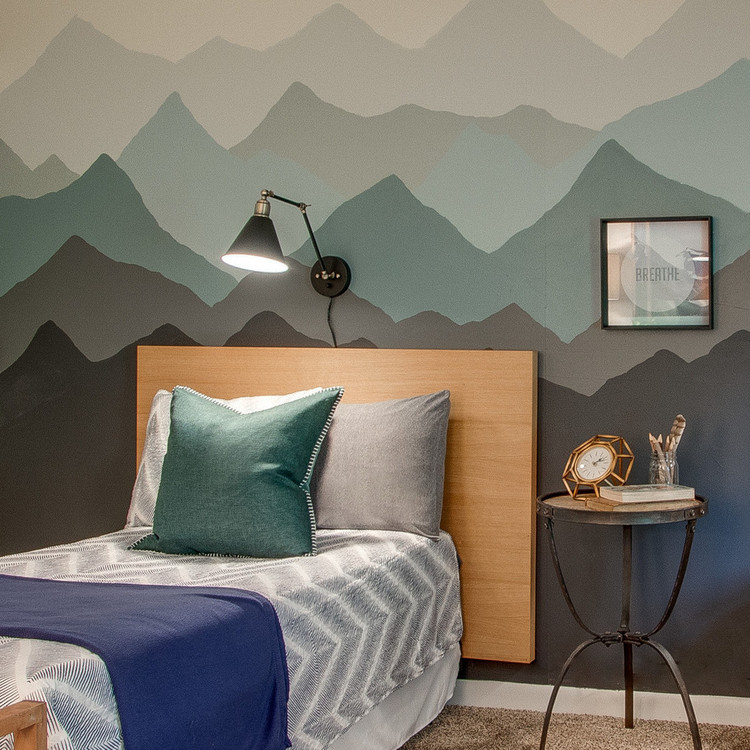 room design by The Decorologist
I hope this inspires you to think outside the box when dealing with existing items in your own home. There are so many pieces of furniture and decor that can be reimagined or transformed with paint, fabric, and a little imagination. We'd love to hear examples of how you've upcycled furniture in out-of-the-box ways in the comments below!
Many of these stagers are certified Expert Psychological Stagers™ – you can become one too! Our next course is scheduled for September 19th-21st, and we would love to see you there. Find out more here!