Many people are not sure if their living room furniture arrangement is "right."  Today I'm giving you a sure-fire way to figure that out – and it's so simple!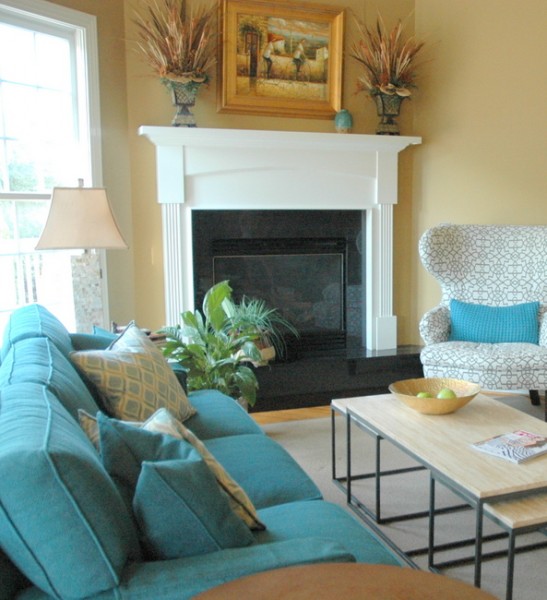 All you need to do is to take two photographs of your room.   Photo # 1:  Find the architectural focal point of the room, and simply take a photo facing it.  Yesterday I worked with a lovely new client on a new paint color palette for her home, but her living room furniture arrangement was definitely wrong.  She told me that she always struggled with coming up with the right arrangement for the challenging space, even after recently buying all new furnishings.  Here's a photo facing the focal point – the fireplace: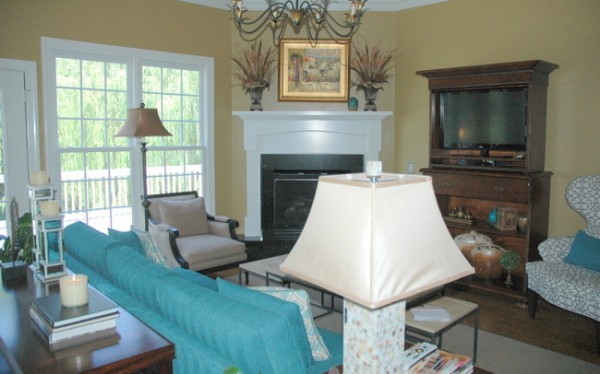 Living Room Before 
Yeah, this is all wrong.  None of the seating in the room address the focal point at all – my client just tried to work around it.  You'll notice she has one of the most dreaded architectural focal points known to man:  the corner fireplace.  Now, let's take another photo of the living room facing the focal point AFTER we rearranged the furniture: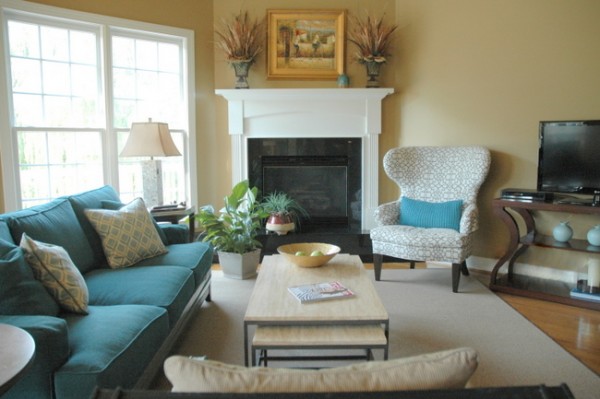 Furniture Rearranged
Please tell me you can feel the difference!  Photo #2:  The other photo you should take of your living room is one from the entry of the room.  This photo will help you see what your guests see when they enter the space and whether or not it's what you want them to see.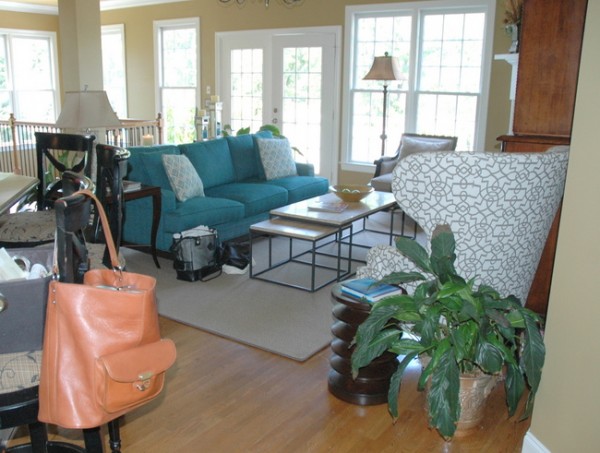 Living Room Before, from Entry 
The entry was constricted – you felt a bit squooshed as you moved into this room.  You couldn't even see the architectural focal point upon entering, because it was obstructed by the large television cabinet.  The sofa and rug faced that cabinet, rather than the architectural focal point.  Now, here's how the room looks from the entry after things were moved around: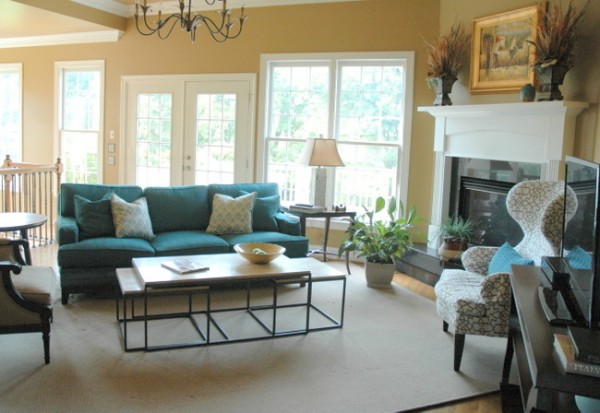 Living Room from Entry 
Now you can see the beautiful new sofa, as well as the fireplace.  The sofa table now acts as a media console and the larger piece that previously held the television was moved into the adjoining breakfast room.  Doesn't this entry view just welcome you into the room?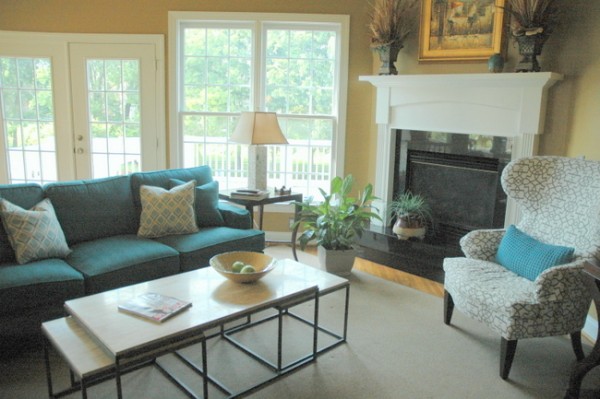 Living Room Furniture Arrangement 
Of course, we are not done here!  We chose updated wall colors throughout the home to better complement the direction of my client's newer, fresher furnishings.  The existing main neutral you see here is about the color of peanut butter and is too warm for the cooler furnishings my client finds herself attracted to.  We chose a dozen new coordinating colors to update the 6,000 + square foot home and squeezed in a living room redesign, all in one afternoon.
If you want to know exactly how to arrange your furniture and art in every room, check out my 2-hour online workshop that will teach you how!