Summer is on its way – no matter what else is going on in this crazy world! I thought it would be a good time to share another happy, colorful room reveal and my pro tips for how to decorate a room from scratch.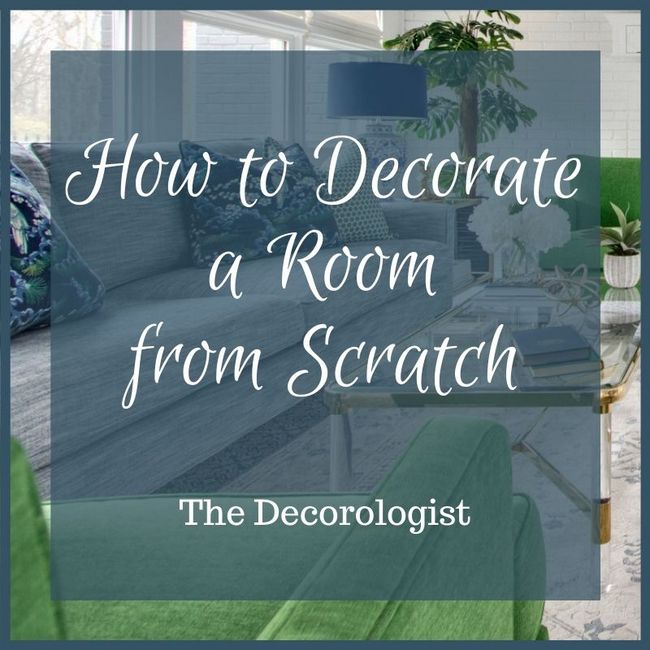 I was brought in for a design consultation after the new addition was framed out. My client was adding a sunroom and a garage on the backside of her home.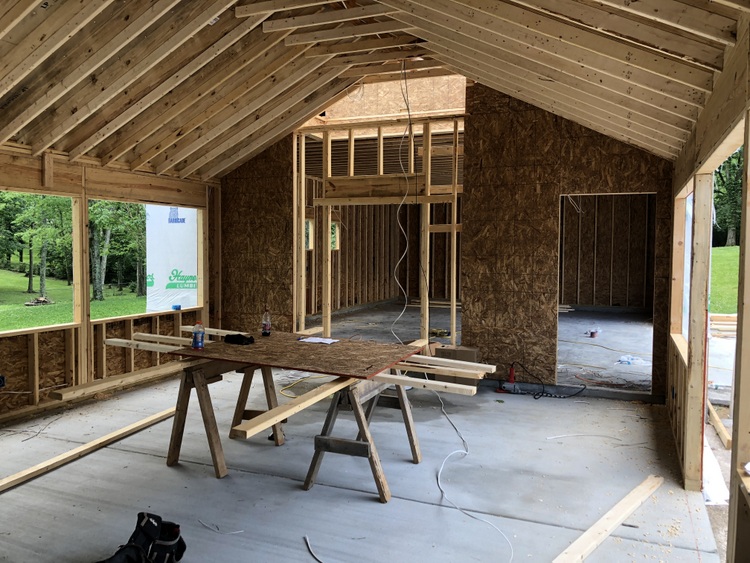 Knowing we were going for a Palm Springs inspired space, my client and I began imagining a sophisticated sunroom for entertaining friends and lounging on hot summer days.
Pro Tip #1:  If you are trying to decorate a room from scratch, start with the floors.
Since this is a sunroom, hardwood isn't the best choice. We needed something hard-wearing that wouldn't fade from the sun, so we decided to go with a patterned encaustic tile. I found this gorgeous blue patterned tile at ProSource, which is only open to the building trade. Naturally, this kind of pattern and color is going to set the tone for the whole room, so we would have to choose our upholstery fabrics wisely!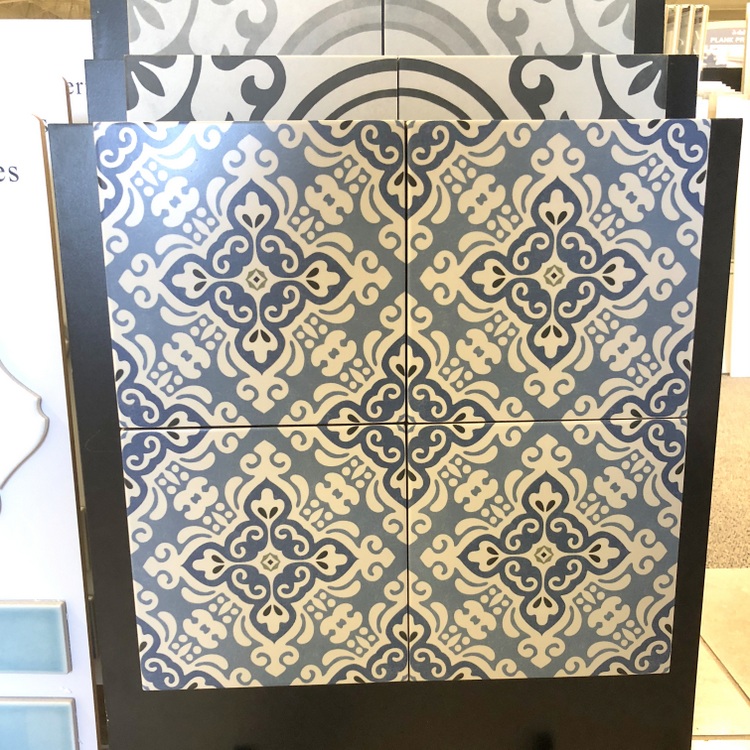 While usually not a big deal with hardwood or neutral carpet, in this case it is crucial to choose patterns and colors that coordinate with the flooring.
Pro Tip #2: View samples in relationship to one another, keeping in mind their scale.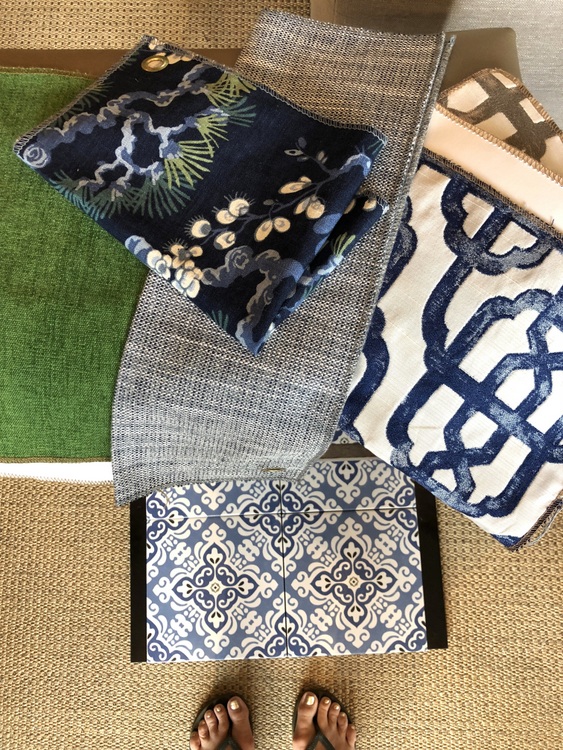 Although the encaustic tile is a busy pattern that will be across the entire floor, that doesn't mean you can't use other patterns (selectively, of course)! Keep it interesting by mixing smaller and larger patterns, geometrics and florals, and coordinating colors.
Pro Tip #3: Choose paint color and overhead lighting that tie the fabric colors and patterns together.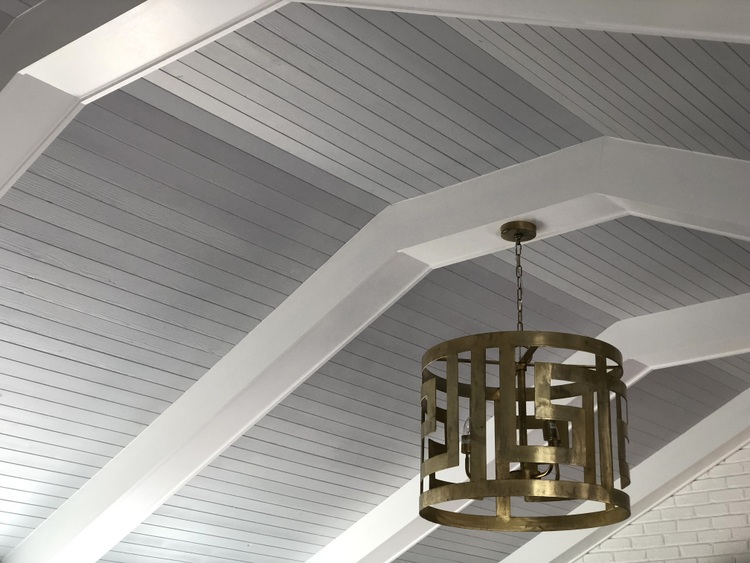 With so many windows in this sunroom, it made sense to simply paint the trim and what little walls there are white. The sky-like ceiling color I chose serves to emphasize the architectural detail and distribute some color towards the top of the vaulted room. The gold geometric light fixture from Grahams Living speaks to the pattern on the upholstered chaise longue.
Pro Tip #4: Install and arrange upholstered seating FIRST.
Gosh, it's soooo important to be patient when you decorate a room from scratch! After the flooring, paint, and lighting are installed, the large upholstered furniture should be arranged before anything else in the room. Before tables, art, accessories. Determine the arrangement based on the architecture of the room to create what I call architectural harmony before moving forward with the design.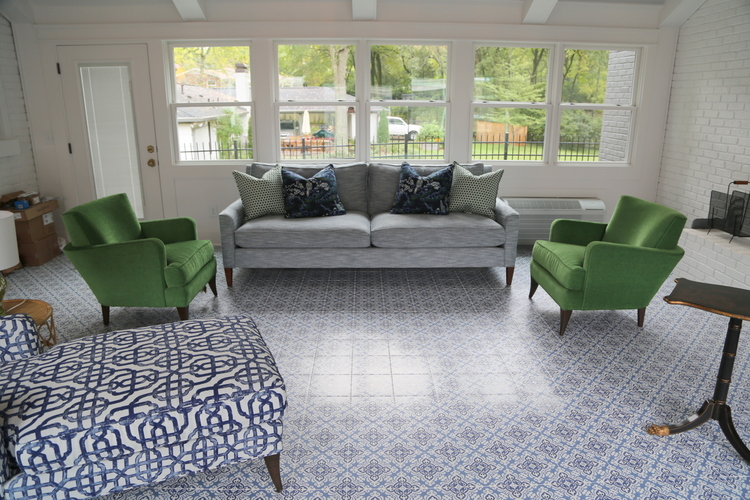 This isn't as easy as it sounds, especially if your architecture is a little wonky. Once your most important pieces of furniture are in, you can then determine what you need to fill in the space. When my clients' upholstered furniture is delivered, I measure for coffee table, side tables, lamps, etc. THEN AND ONLY THEN, is it time to accessorize! Be sure to take paint color samples (SmallWall sample boards, of course) and upholstery swatches along with you when you shop for accessories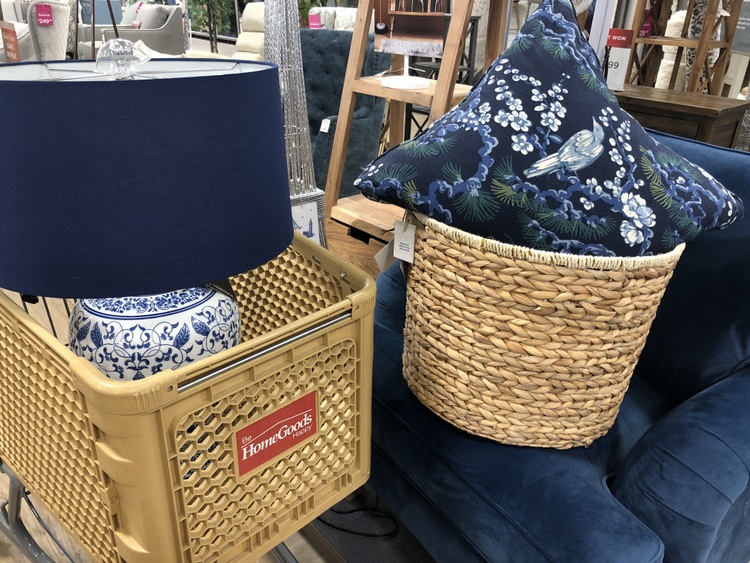 This is the fun part – when anticipation is building, and you know the design is about to all fall into place! Now it's time for before/afters: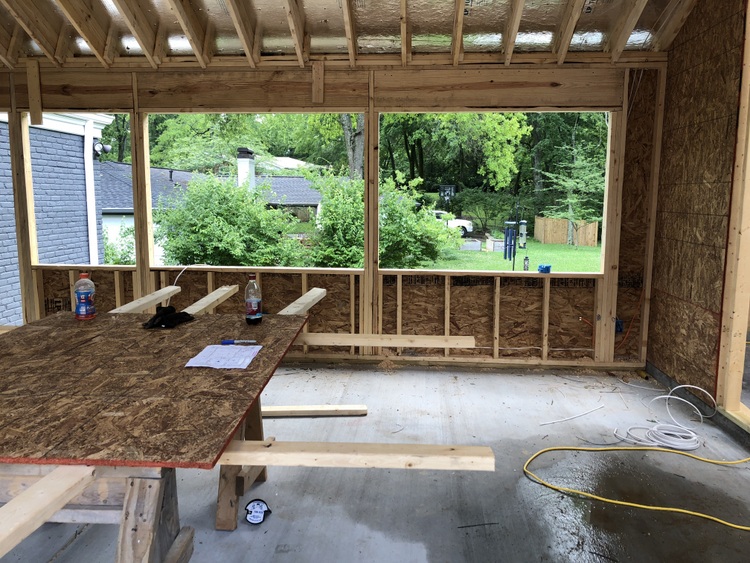 before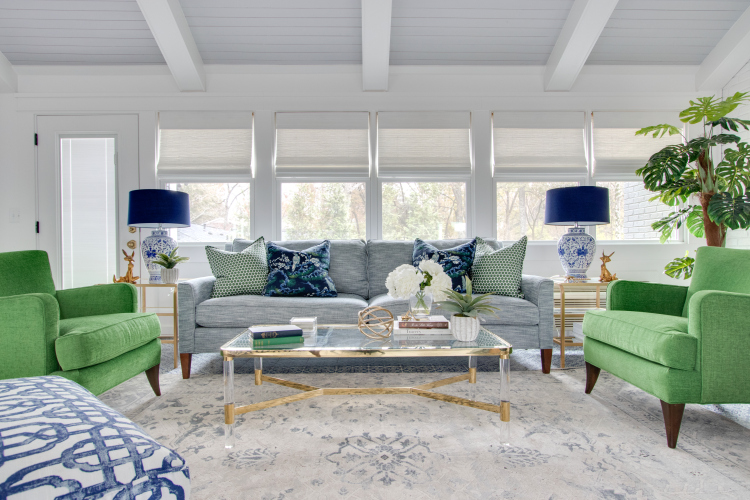 design by The Decorologist, sofa and chairs sourced at Merridian Home Furnishings
And that brings me to
Pro Tip #5: Choose accessories that add personality, warmth, and meaning to your space.
I always prefer to shop for accessories WITH my client. I offer guidance and direction to keep you on-task and focused, but you make the final decisions about what feels most like "you." Afterall, it's YOUR home!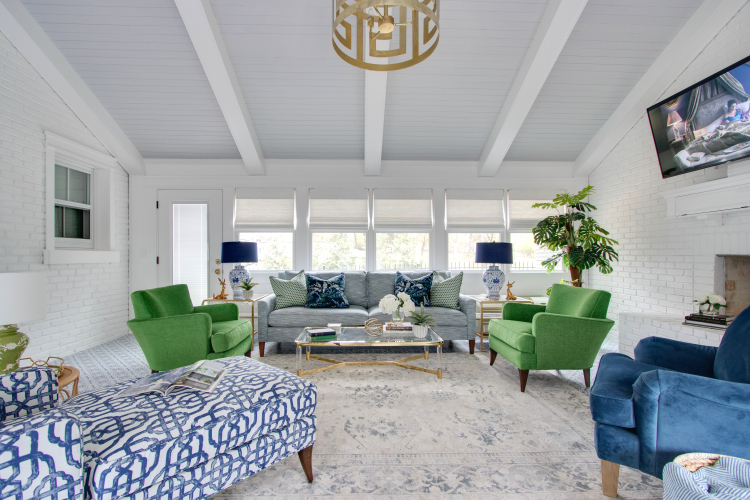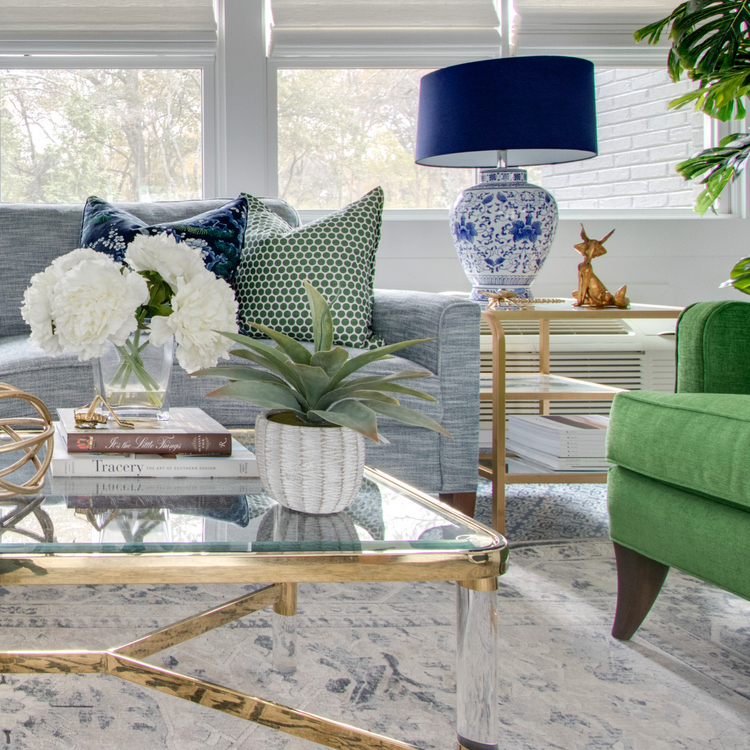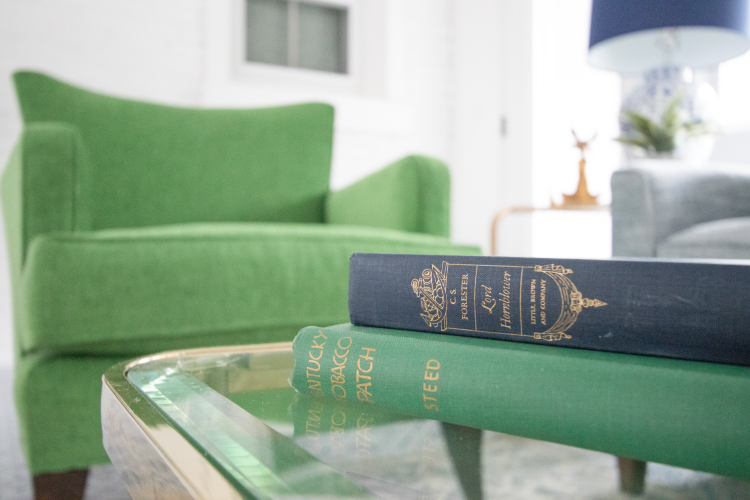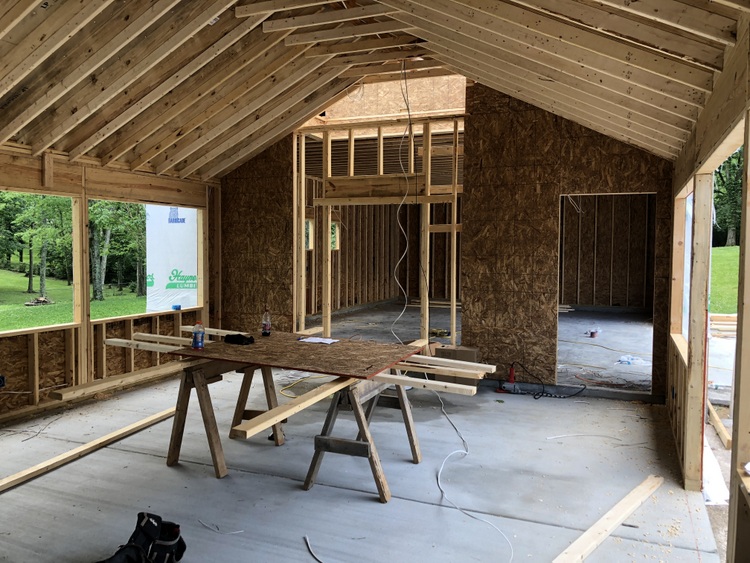 before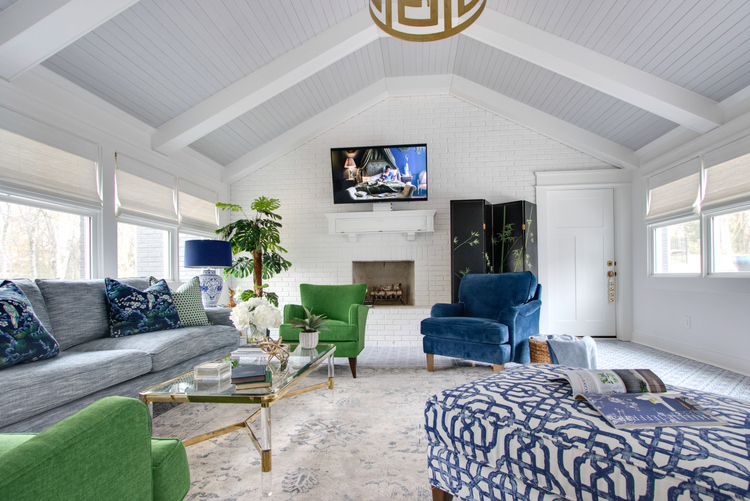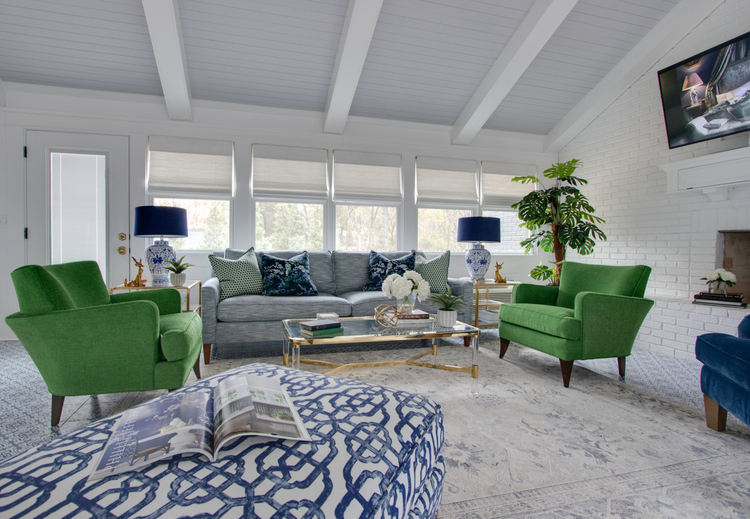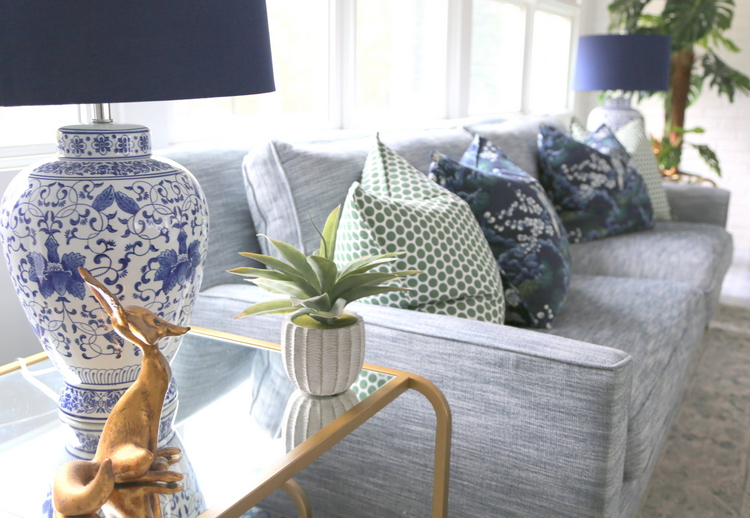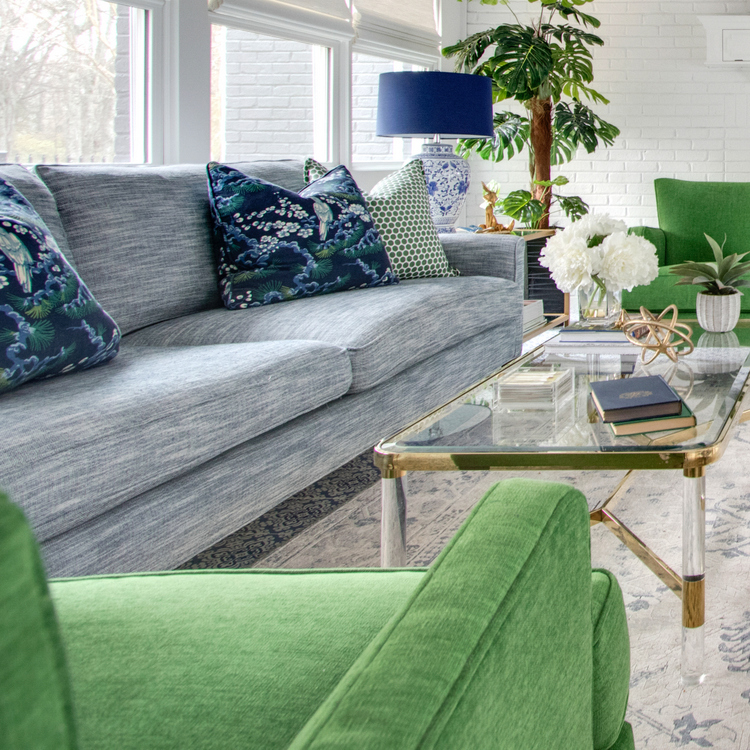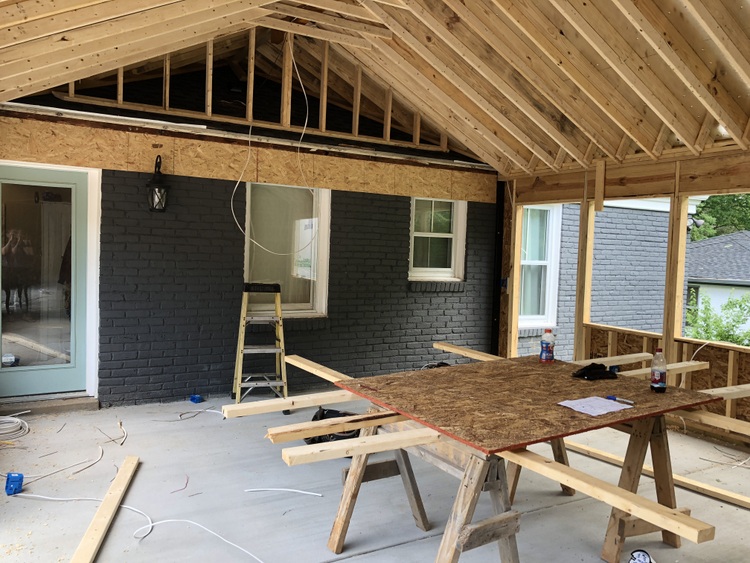 before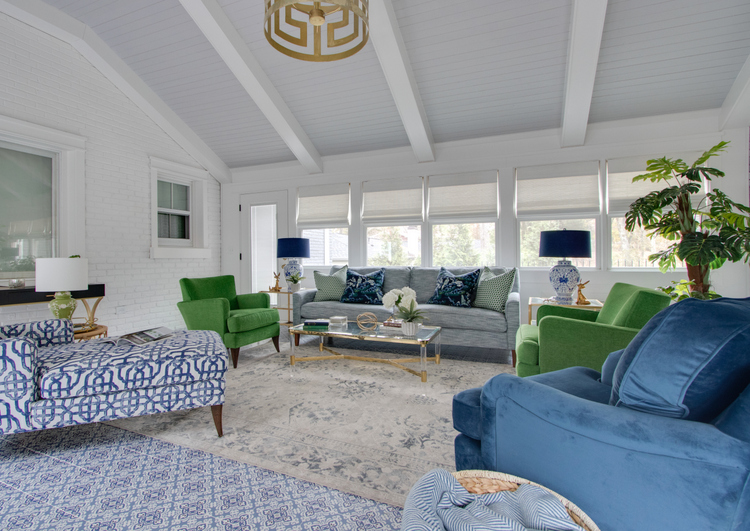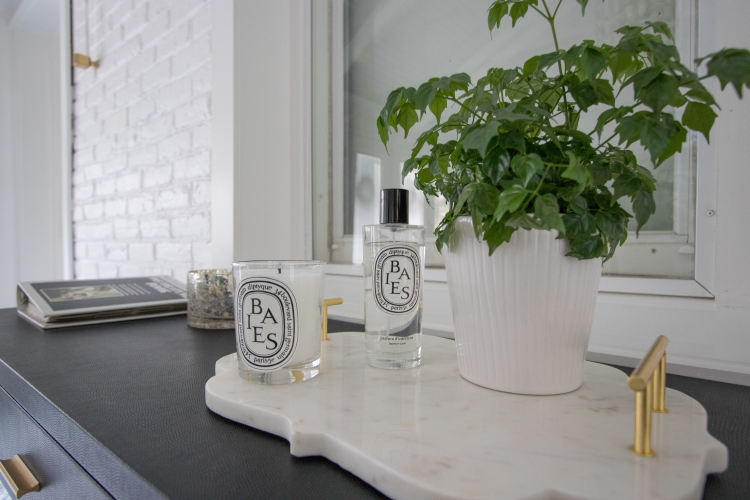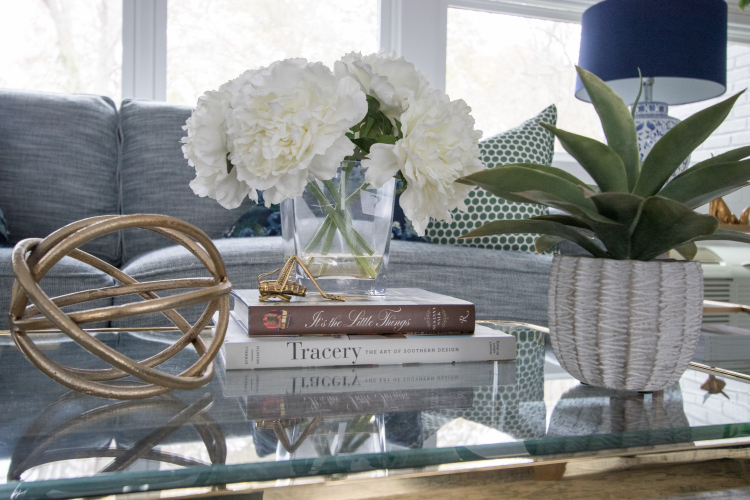 I hope you all have a good weekend, maybe even doing little decorating projects around your home to lift your spirits!
While we are all on social lockdown, I've decided to offer a limited time discount on my Psychological Color Expert™ certification course. Use this unexpected downtime to learn something new or prepare for a new direction – COMPLETELY ONLINE!
Please check out what all I give you in this course (hint: EVERYTHING), and be sure to read our 5-star reviews (scroll to the bottom of the product page). Use coupon code: COVID19 for $100 off the paint color training course.