You probably know that a great rug can soften up a space and improve the auditory quality of a room by absorbing sound. Today I want to share with you a few reasons why you should consider using vintage rugs in your home!

Sure, I often help clients purchase new rugs. But there's something truly special about a one-of-a-kind vintage rug! And lucky for you, I've found a great new source for quality vintage rugs that won't cost you an arm and a leg. Revival Rugs offers beautiful and affordable vintage pieces online and direct to the consumer, and I can't wait to show you a few of their beauties that I am using in the historic home we moved into a mere month ago! Here are 4 reasons you should use vintage rugs in your home:
1. A vintage rug is an heirloom piece that defines and grounds a conversation area.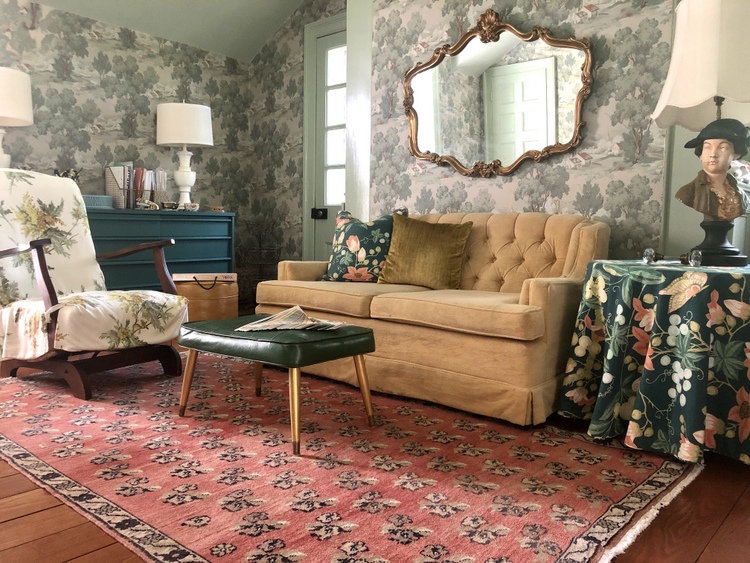 Check out the lovely dark coral rug from Revival Rugs that I chose for my study. I'm absolutely in love with this one, guys.Imagine this spot WITHOUT it. This rug pulls the seating and little tables together, creating a cohesive vignette on this side of the room that draws me in. In fact, I am sitting right here on that sofa as I write this blogpost!

Your kids won't be fighting over your machine-made rugs when your gone, but there might be a tussle over that gorgeous rug hand-woven by a skilled artisan in Turkey! A great vintage rug makes a room special and unique, which takes me to my next reason to bring one into your home.
2. A vintage rug can add visual interest and character.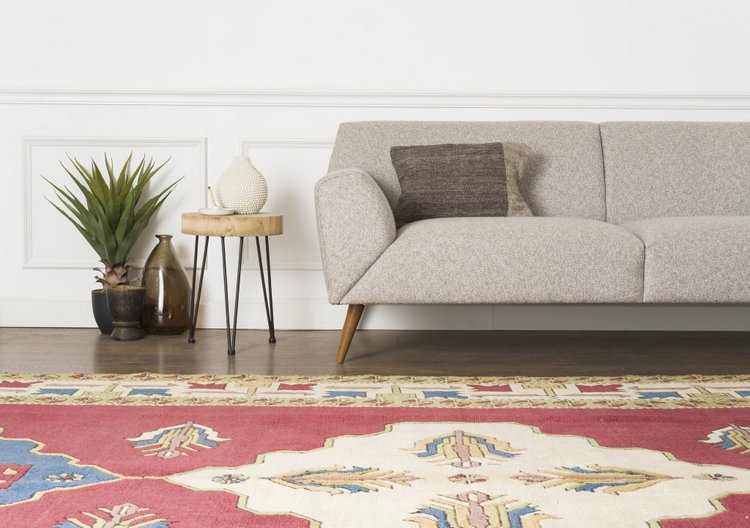 Egon vintage Turkish rug, Revival Rugs
While any lovely rug can add visual interest to your room, a vintage rug can bring unique character to your space. Not all rugs are created equally. Machine-made rugs are cheaply and quickly made on power looms controlled by computers. All of Revival Rugs are handmade with traditional techniques and natural fibers. Their vintage rugs are between 30-100 years old, but they also carry new rugs. Their new collections are handwoven today in limited editions, designed and woven in collaboration with artisan partners.
A one-of-a-kind rug always outshines the mass-produced trendy rugs you see on the daily. Come on now, do we really all have to have the same five rugs of everyone else in our neighborhood?? When we follow those trends, we quickly tire of the piece and want to buy the next big trendy rug three years down the line. A timeless vintage rug never goes out of style.
3. Vintage rugs are low maintenance.

You know what it's like when you buy something new for your home, and its first scratch or scuff breaks your heart just a little? A vintage rug with patina (a nicer word than age or experience!) is already broken in and doesn't have to be handled with kid gloves.

Vintage rugs are not typically standard size, which actually adds to their character. Some of their small rugs like this one in my little sitting room are recommended for kitchens, bathrooms, studies, foyers, and bedrooms. They're also very good for closets, if you're looking for some secret luxury!
Depending on the size of the rug, the Revival Rugs website shows you different ways you can use them to best effect: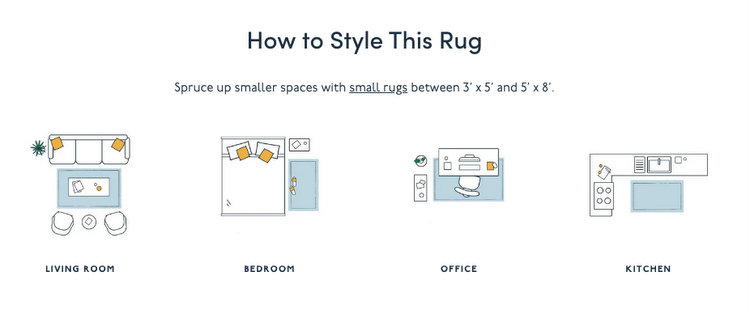 And to the question you may be asking after seeing this space: no, this is not the same loveseat as the one in my study! This one is velvet, while the other is chenille. 😉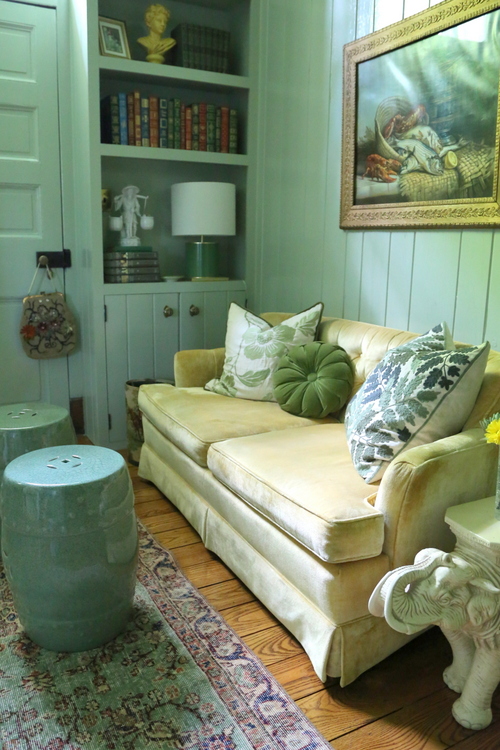 Back to the low maintenance of vintage rugs. If you've ever purchased a mass-produced rug that sheds so much it requires more regular grooming than your Labrador Retriever, you know what it's like to have to baby some new rugs!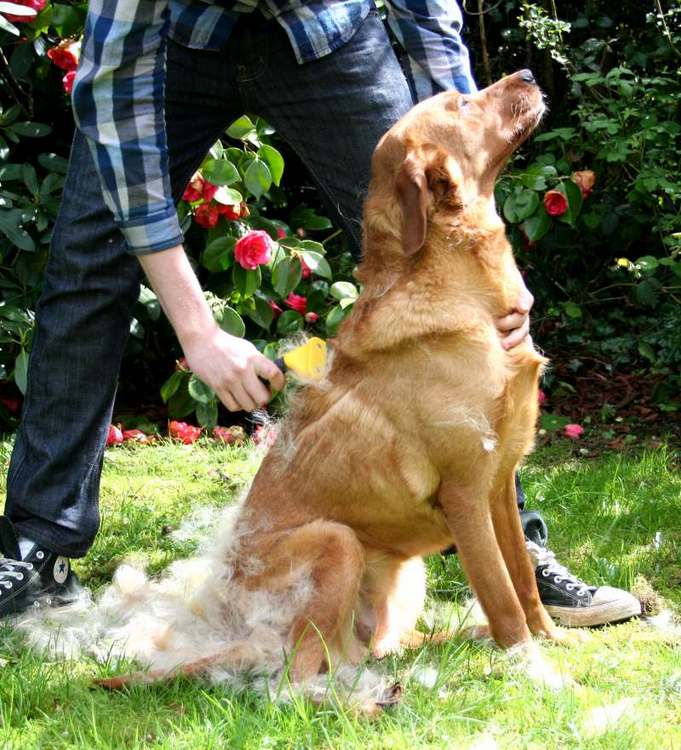 source
4. Sustainability – purchasing vintage rugs is a beautiful way to recycle.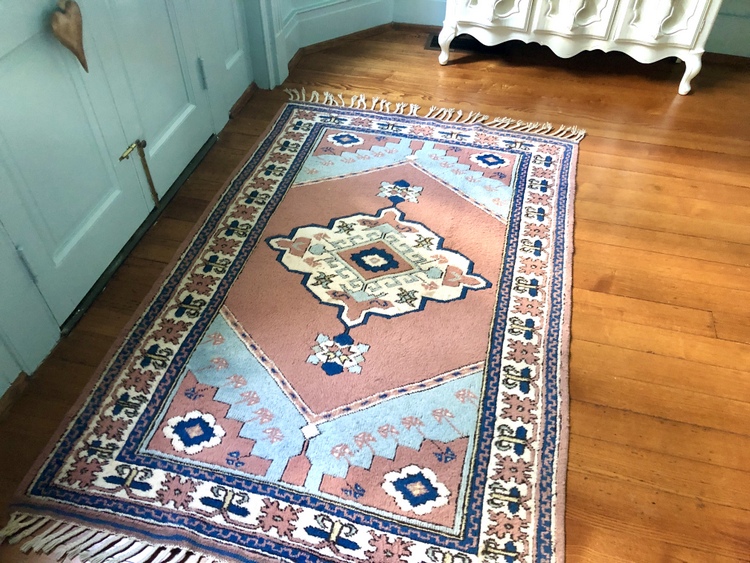 Did you know that 5 billion pounds of carpet were sent to the landfill in 2017?? That's kinda shocking, guys. Well-made vintage rugs can last for many decades, even centuries. I know what you may be thinking: how can these rugs be CLEAN? Revival Rugs has an impressive process for cleaning and restoring their rugs, which includes tumbling, trimming, cleaning, overdyeing, and line drying.
Although vintage, my "new" rugs smell fresh and clean – which is important to me. Not too long ago, I found a sweet vintage rug at an estate sale. Despite my best efforts, I haven't been able to rid it of the musty smell and had to put it out on my screened porch because it's just not as clean as I want for inside my home!
Here is the rug I chose for the foyer of Granbery Manor. The Revival Rugs website's color representation of the rugs I chose was excellent. The blues tie in well with my paint color and wallpaper, while the pink echoes some of my vintage McCoy pottery and the adjoining powder room paint color.


If you've been following my restoration journey on Instagram, Facebook, or YouTube, I am still finishing up the rooms in Granbery Manor that I will be sharing soon! Sharing my new favorite source for quality vintage rugs at a fair price was a great opportunity to give you a bit of a sneak peak of a few spaces in the grand old house. We are already enjoying it so much and can't wait to entertain when the world will allow it.
Thank you to Revival Rugs for providing me with these beautiful rugs for our new home. And guess what? They are providing YOU with a 10% discount with the code DECOROLOGIST10. Be sure to check them out often, as they have new options coming in all the time! I'd love to know what you think about the rugs I chose for our new place.
Disclosure: Revival Rugs compensated me with their beautiful products in exchange for this blogpost. All opinions and thoughts regarding their products are completely my own!