My little girl is growing up.  She wants a more mature bedroom, something different than the one she's had for years.  The room you see here is it's condition just prior to a magazine shoot at our house a few months back.  So please understand, it's NEVER this clean.  Which is a problem, but I'll get to that later in the post when I share with you my dream . . .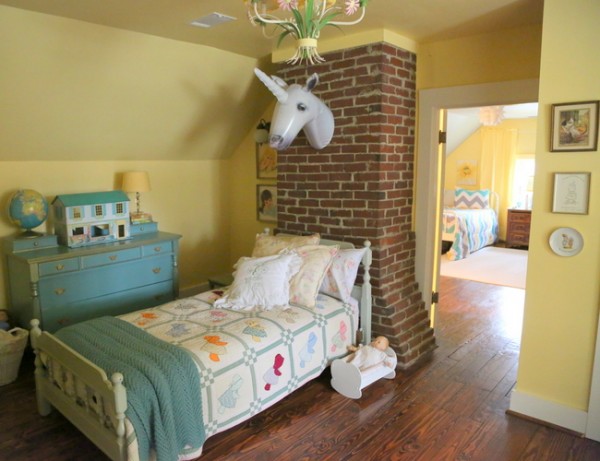 daughter's room
Her bedroom is really a pass-through room into my older daughter's room, which doesn't give either of them much privacy.  Mr. Man decided he is tired of going from his studio (in the finished basement) to the second floor of our home to get to his office. Because he offices from home, the Mr. has clients traipsing through our house all the time.  Although he has LOVED this room as his office, he offered to let our younger daughter move into it so that she could have a big girl room and he could have a complete studio/office on one level.  I do believe I saw him shed a tear, though . . .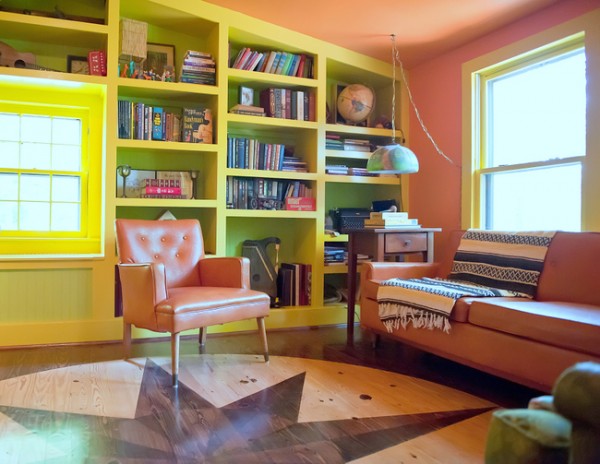 Mr. Man's Lair Office
My daughter loves all the bookcases and the window seat in this room (Mr. Man built those in ten years ago), so she and I began to dream what her new room will be.  We have decided to paint all the bookcases and trim throughout the room turquoise blue to change up the color scheme dramatically. The new color scheme will be turquoise, orange, and yellow. The more I think about it, the more excited I get about the changes!  This room will be different from any room in our home.  This is the Inspiration Board I put together for this space: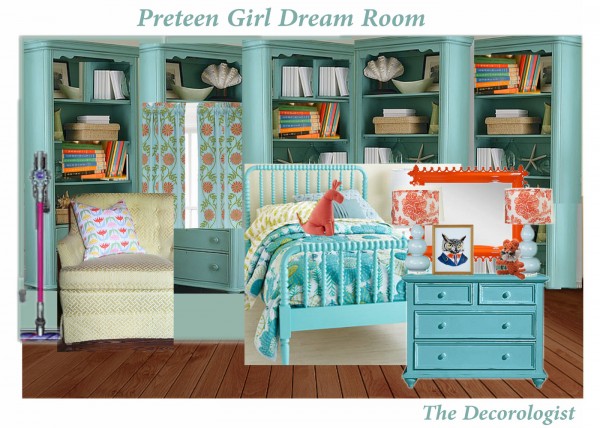 So this is going to be great for her, but what about MY DREAM?  My dream is for a room that stays clean, picked up – everything in its place.  Not all the time – not when she's playing, of course.  But for a small smidgen of every single day, my dream is for her room to look like a magazine spread.  Is that too much to ask?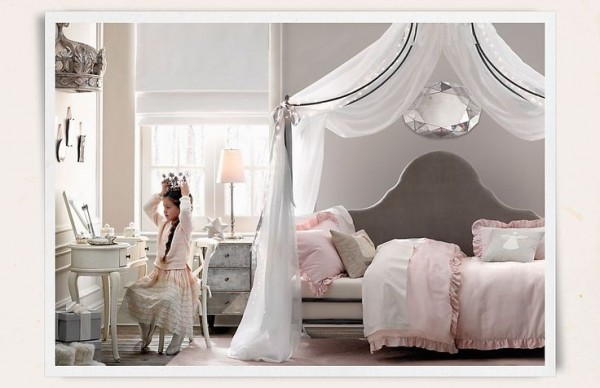 Well, you may think my expectations are a bit unrealistic, but I recently learned about this amazing CORDLESS vacuum – the Dyson DC59 Motorhead.  It's getting rave reviews, and I will tell you why. I'm pretty sure this could make my dream come true.  It outcleans the top five selling full-size vacuums, and it's cordless. We have a central vacuum system in our home, which has its merits, but my kids hate the big clunky hose and claim it's too hard to maneuver. See how easily the  Dyson DC59 Motorhead fits in her room: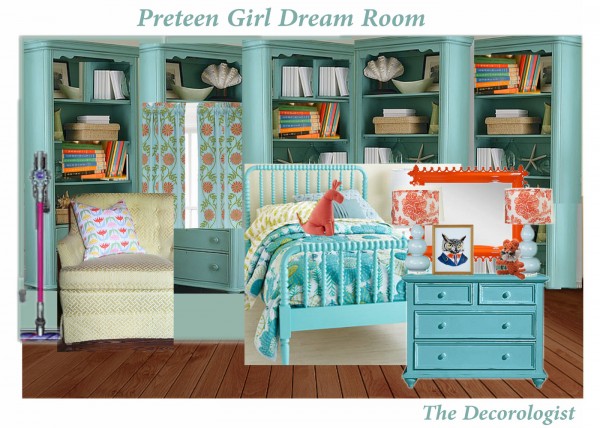 I'm thinking the Dyson DC59 Motorhead might be just the ticket to get the girls to vacuum their own rooms.  It's lightweight – less than 5 pounds!  And it easily cleans under furniture, above head (to get into all the shelves in her bookcase).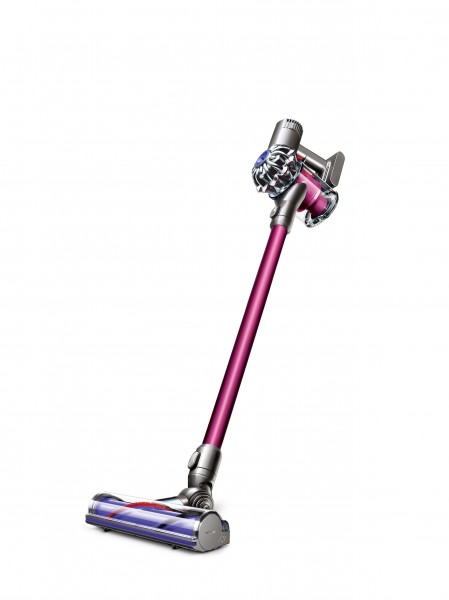 We could use it to vacuum and dust – with one simple machine.  It's great on stairs and will even zap cobwebs in corners without having to touch them, so no more excuses for my dear daughter NOT to clean her room!

The Dyson DC59 Motorhead works equally well on hardwood and carpet, and it's a breeze for cleaning out your car – and if you've ever ridden in my car, you would know badly I need that.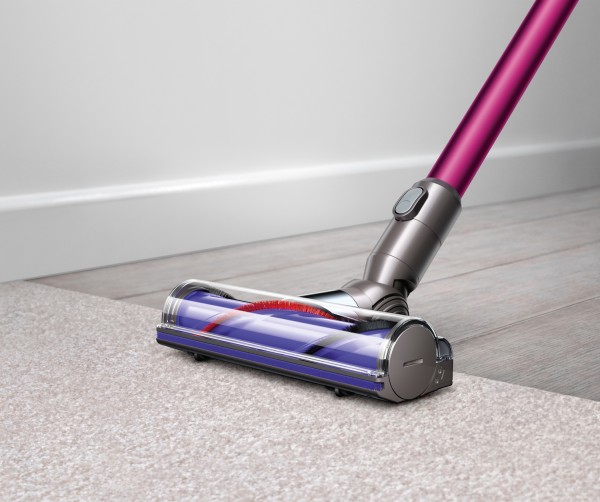 Now to make your dream come true – we are giving away a Dyson DC59 Motorhead, a $600 value!  Here's all you have to do:
1.  Click one of the links in this post to learn more about this amazing vacuum cleaner of the future.
2. Leave a comment below briefly describing your dream space and which Dyson DC59 Motorhead feature would be most helpful in YOUR house.
 Easy – now who wants to win???
Stay tuned to see the transformation of my daughter's dream room.  We want to get started on it soon!
Thanks to Dyson for sponsoring this post