So you have a big puffy brown sofa in your family room and don't plan to replace it any time soon.  And you have an accompanying wall color like this olive green. The color scheme here is brown + olive + gold or what I like to refer to as "blah."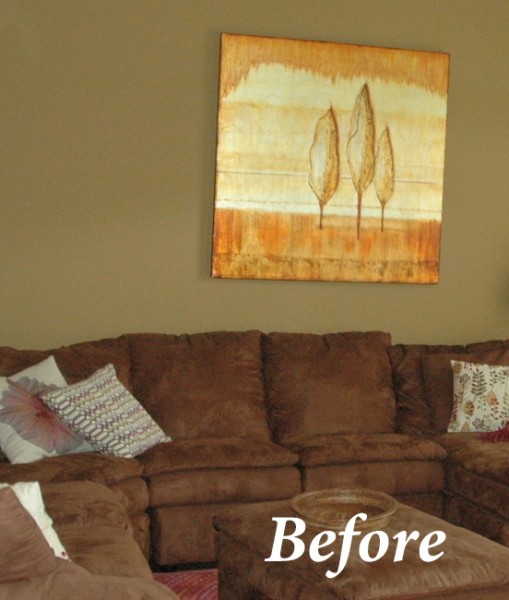 It's pretty predictable, right?  Might there be a better backdrop paint color for such a dark beast?  Let's see what you think about what I chose for this particular problem sofa in a client's home: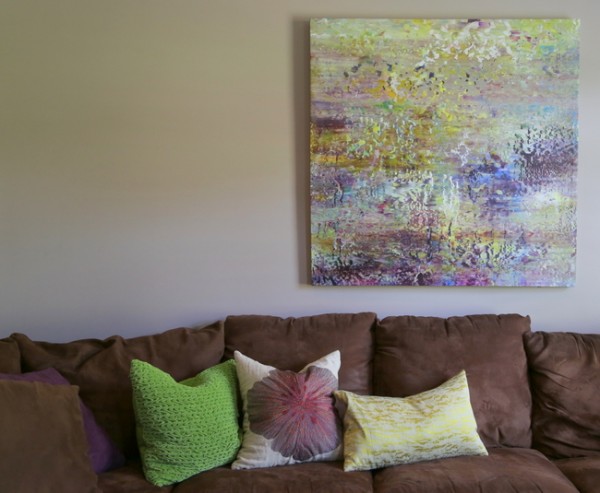 after 
The paint color I chose is Benjamin Moore Elephant Gray 2109-50, which is gray-brown with a lavender undertone.  It's a sophisticated, barely-purple color that literally glows on the walls where there is good natural light.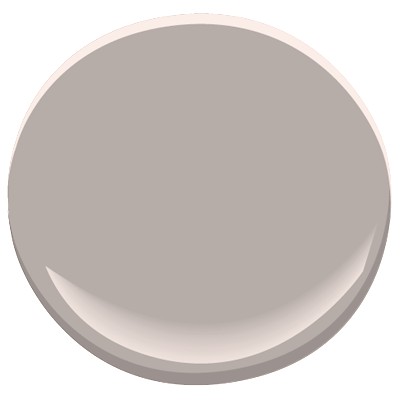 Benjamin Moore Elephant Gray 2109-50
But don't stop there.  The art and the lighter, more lively colors in the pillows pulls the new color scheme together and downplays the dark brown sofa.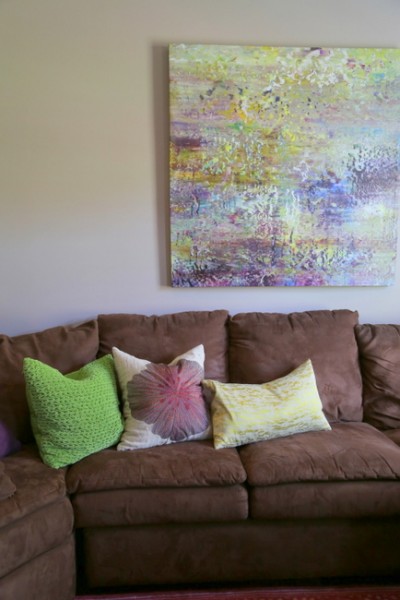 Can you tell the difference?  The look is definitely more updated, not so depressing.  Sure, I'd like her to replace that sofa.  But this is real-life decorating, and there's a whole lotta choosing between "the lesser of two evils" in my business.  Just keeping it real.
If you need help understanding paint colors, check out my video workshop on choosing the right paint colors for your home.