Painting your exterior is a scary and daunting task.  Visualizing options that would work for a given house is beyond the imagination of most people – it's just not easy!  A recent Nashville client hated the exterior of her stucco home and needed help from a Color Consultant (that's me, by the way).  When I arrived to give her advice, the stucco had already been removed.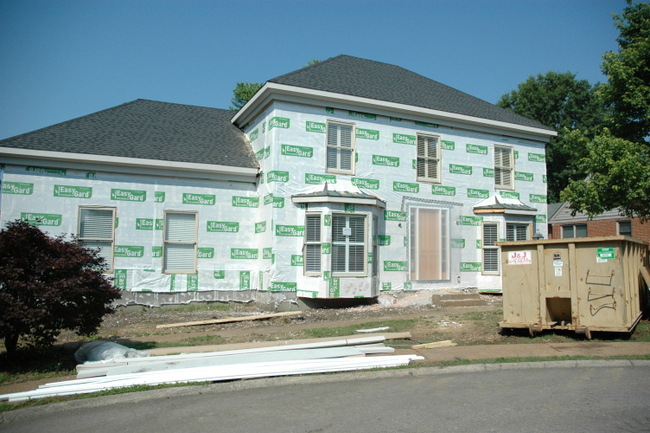 This was the brick veneer she had chosen to give her home the facelift she wanted.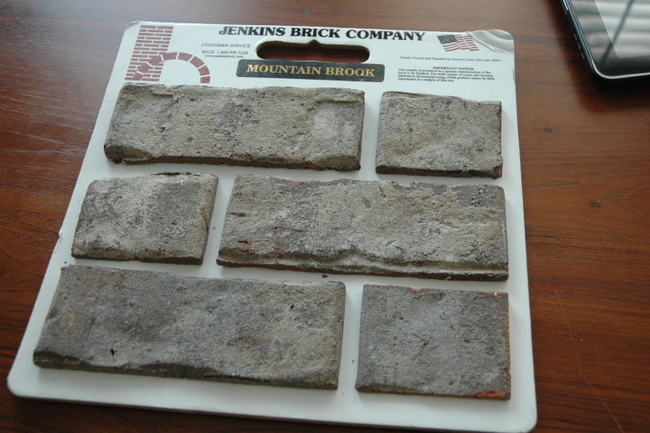 I loved the brick immediately!  So now her questions:  Light trim or dark trim? Color or neutral?  Which neutral? Shutters or no shutters? Paint the door or stain it?  Once we established what would work well with her existing roof and her new brick veneer, I had the  graphic designer on my team mock up some options to help my client visualize her best options going forward.  Here are a few we both liked – this one is dark trim, light bay window siding, and dark muted blue on the front door.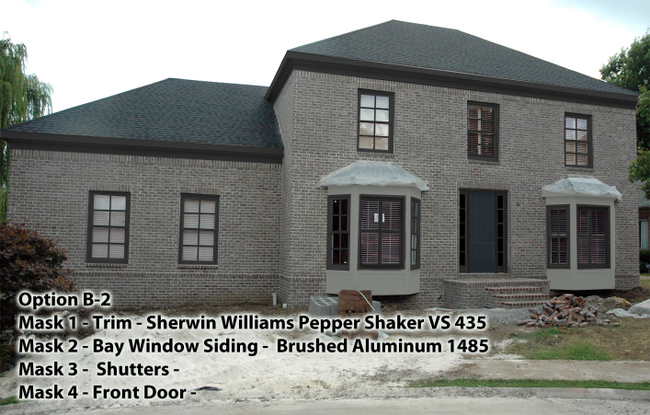 This next one is the same scheme as the one above, but with the addition of shutters.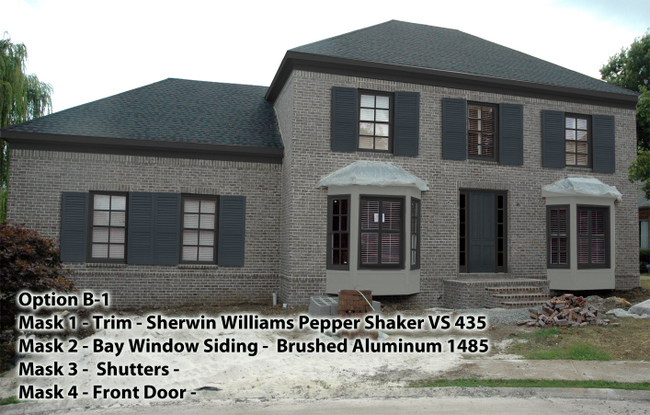 Here is one we worked up that utilized lighter trim rather than dark, and a wood stain on the door rather than paint.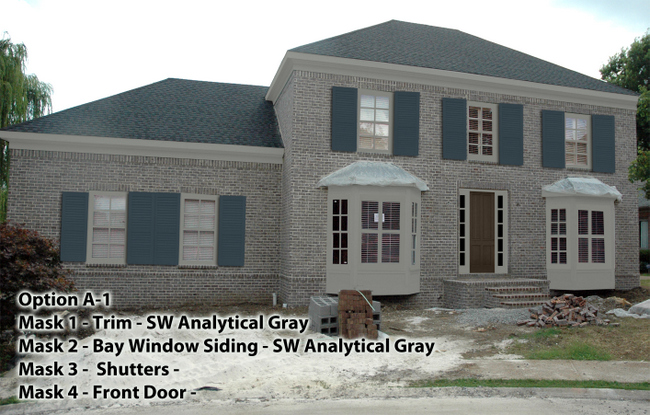 We actually mocked up a few other options, but these were our favorites.  Isn't it interesting the way the placement of color affects the overall style and feel of the home?  The last one feels the most traditional, while the first one feels more sophisticated and a bit European.  Oh, and you should know that the shutters on all virtual three mock-ups are the same color.  The shutters appear lighter in the last mock-up because of the dark trim.  That's something that's hard to predict unless you "see" it for yourself!  Can you see how much easier it would be to make decisions on exterior paint if you could visualize the possible results?  Contact The Decorologist if you need help making the tough decisions regarding interior or exterior color!