Do you ever find yourself sounding like a broken record (do you young things even know what a broken record is)?  As a decorator, I find that one of the most versatile pieces of furniture is a long, narrow buffet table or sideboard.  Let me convince you.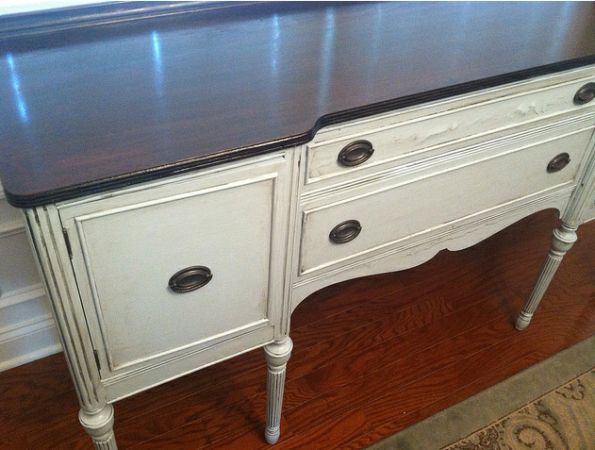 I love a good buffet in a dining room, but it can and should be used in other rooms as well. I'm sure this one languished for years before it was painted, simply fading away into the background of a wood-stuffed dining room.  All it takes is a great color to revive a gem like this.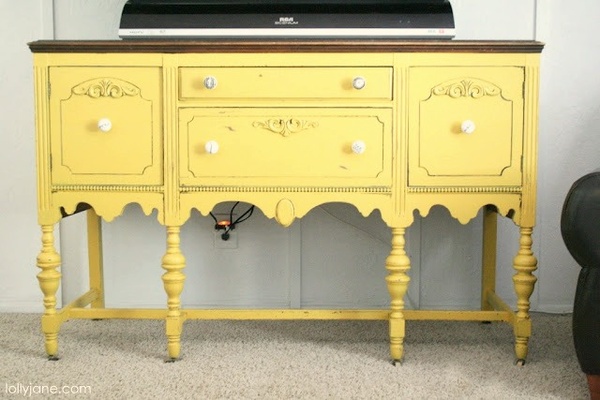 An entry often needs a narrow console table as a landing spot for keys and such.  A buffet is a great alternative for this spot.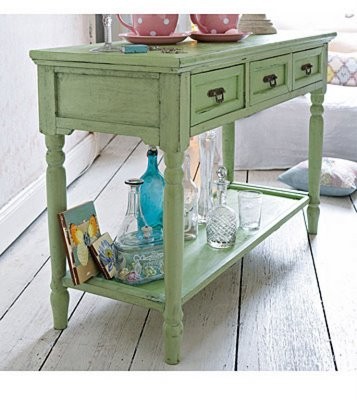 via Pinterest
Whether you mount your flat screen television on the wall or not, it really needs some kind of console below it to ground it.  And a long sideboard or buffet table gives you the opportunity to create a vignette so that it's not all about the tv.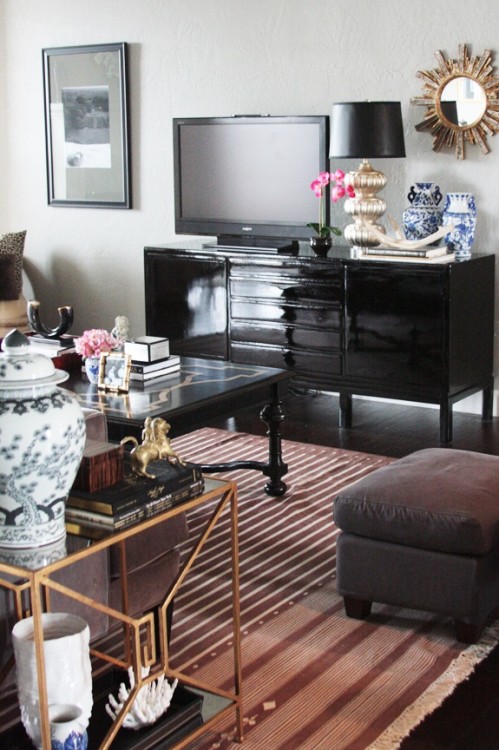 Placing a television on a nice, long piece beneath an interesting art grouping is so much nicer than the alternative:  having the television serve as the main focal point of the room (blah).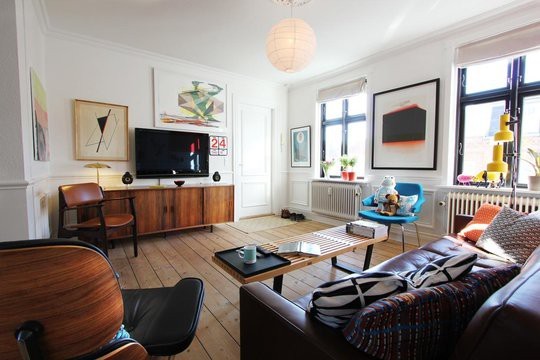 And I'm kinda stoked that the old defunct stereo cabinets finally have a reason for a makeover.  They are typically low-slung and a great length for a tv console.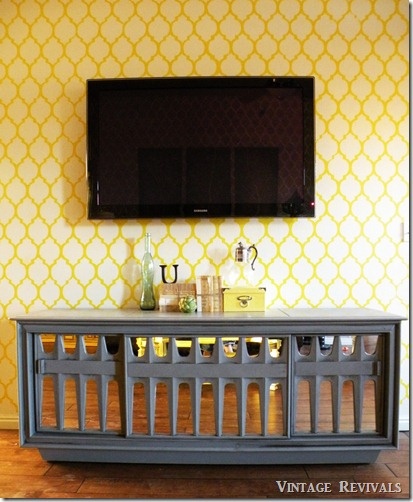 Do you need more lighting in your living room?  Don't just put a lamp on a small table somewhere.  A buffet table is a great place to park a collection and a big lamp while squeezing in a bit of storage beneath while you're at it!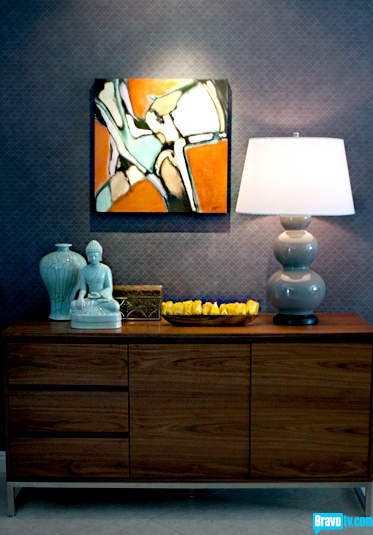 Maybe it's not really a buffet at all, and rather a bedroom dresser.  Who cares if it fits the bill (in regards to scale) and works in the space?  For me, it's always about the size and shape of a piece.  And there's always a long, lonely wall in most people's homes that could use a nice long table.  Whether that's really a console table, sofa table, buffet, credenza, dresser, or an old stereo cabinet – I don't really care, so long as it works.  And that it can be painted, of course!