Here are a few great ideas to keep in mind if you are ready to redesign a room in your home, which are illustrated in this recent before-and-after of a client's den.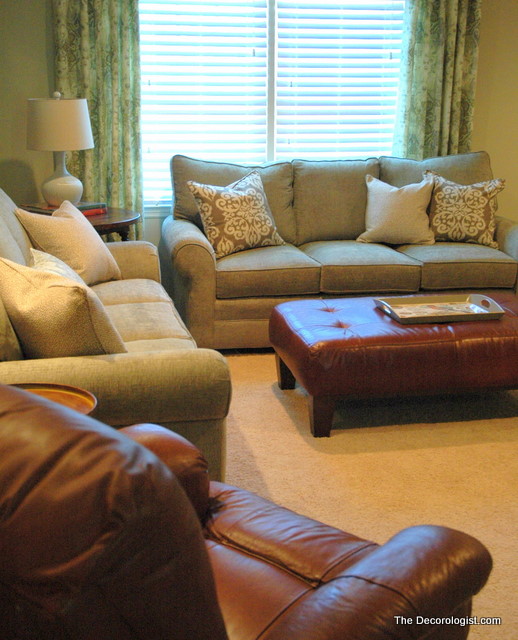 1.  Stay true to who you are.   With children no longer in her home, this client was ready to redesign her den and make it a warm and welcoming place to hang out with her husband and enjoy informal gatherings with their friends.   This is where we started: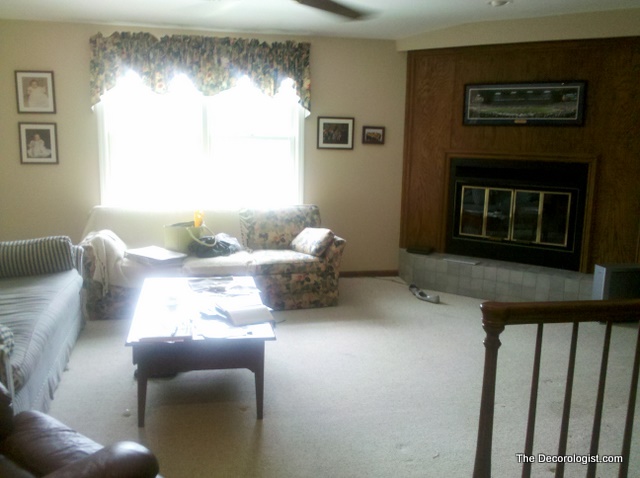 Her style is traditional, but casual.  A new design doesn't necessarily mean a new style.  Rather than going for a completely different style that didn't fit who she is, my client wanted a fresh, updated kind of traditional.  Here's the after: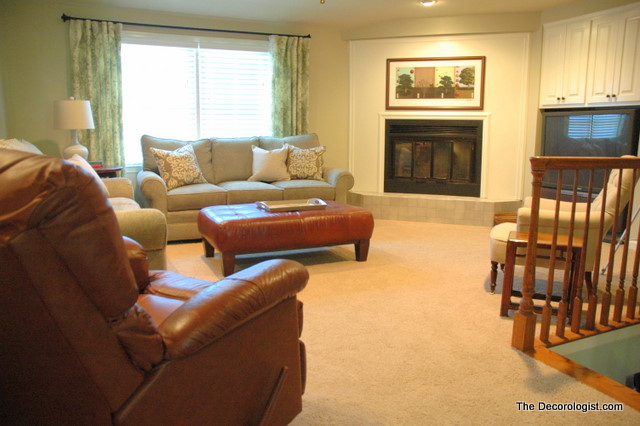 2.  Get over it and paint the wood paneling.  You may have noticed in the "before" that the fireplace was surrounded by wood paneling.  We all know how I feel about wood paneling.  My client thought that the gray tiles at the bottom of the fireplace needed to be ripped out.  As soon as I saw the fireplace, it was obvious to me the problem was the paneling and the brass insert, not the gray tiles.  I encouraged her to have the paneling painted and to change out the insert before ripping out those tiles.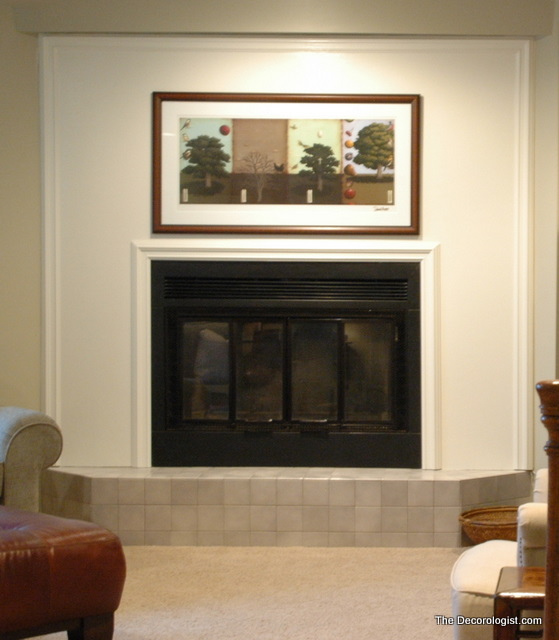 You can see that the tiles weren't even the problem!  They blend in just fine now, don't you think?  Ok, on to the next tip:  3.  Let go of the things you don't need or want.  Clutter is a downer.  And just because you have an exercise machine you'd like to keep in your room, doesn't mean everything around it has to go to pot.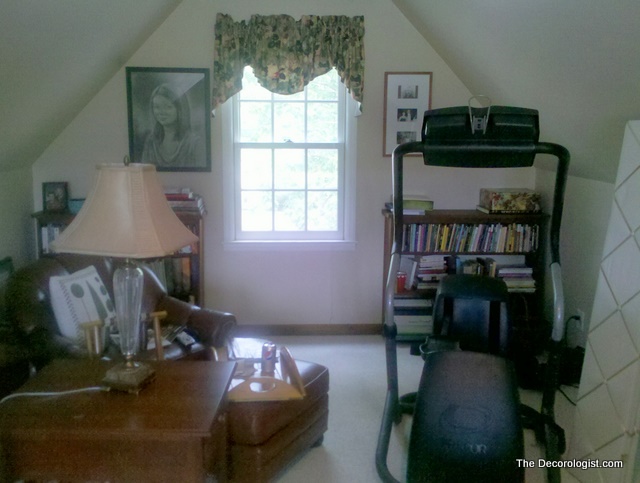 This alcove is so much nicer, even with the exercise equipment!  With a pair of bookcases already in that area, it just made sense to carve out a little space for a cozy reading nook.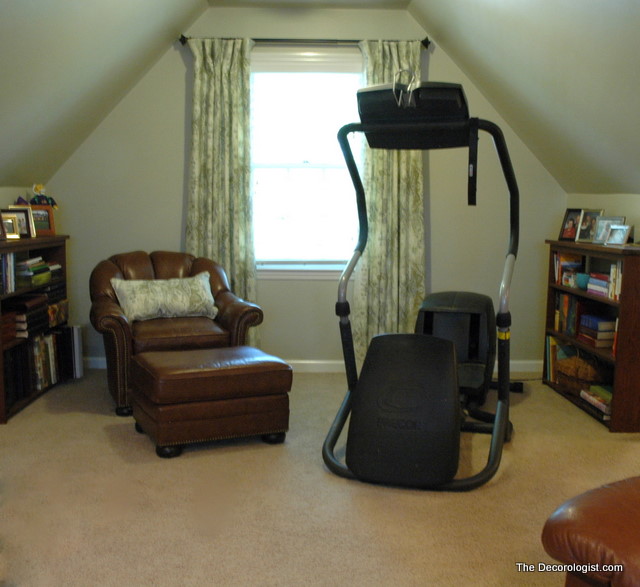 4.  Replace frilly window treatments with simple, elegant panels.   It's time to face the music:  window valances look outdated.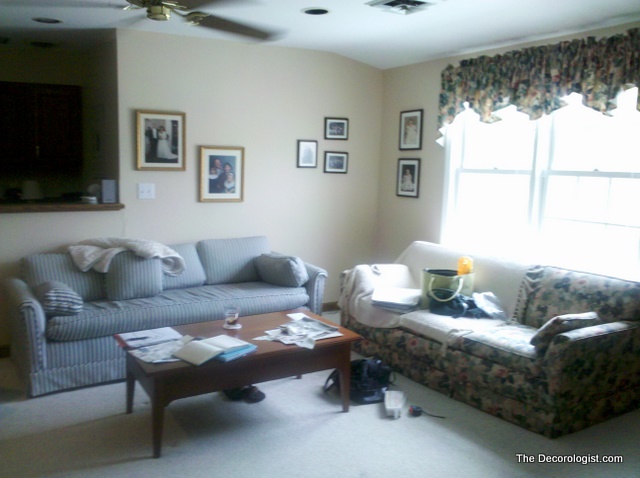 Put the focus on the view and the architecture of the windows by mounting simple window treatments outside of the windows to make frame them and make them appear larger and more important.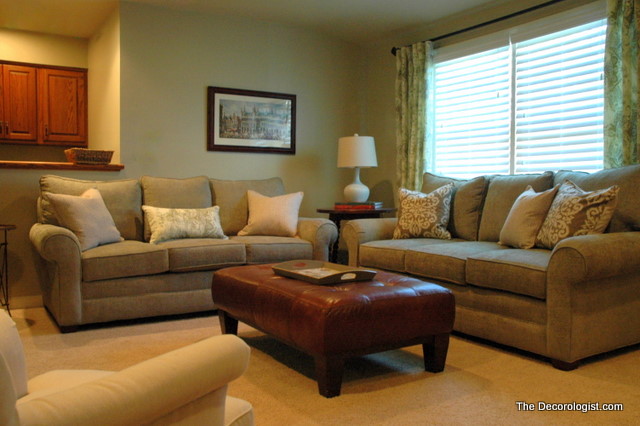 5.  Group family photos and nostalgic items to reduce clutter and create a sense of importance for those memories.  A "designed" room doesn't mean you should get rid of family photos or memorabilia.    Just rethink how you display those items.  Grouping them in like frames and hanging them in a cohesive group makes them an important focal point.  This kind of grouping is a big improvement over the photos hung in the photo earlier (2 pictures up).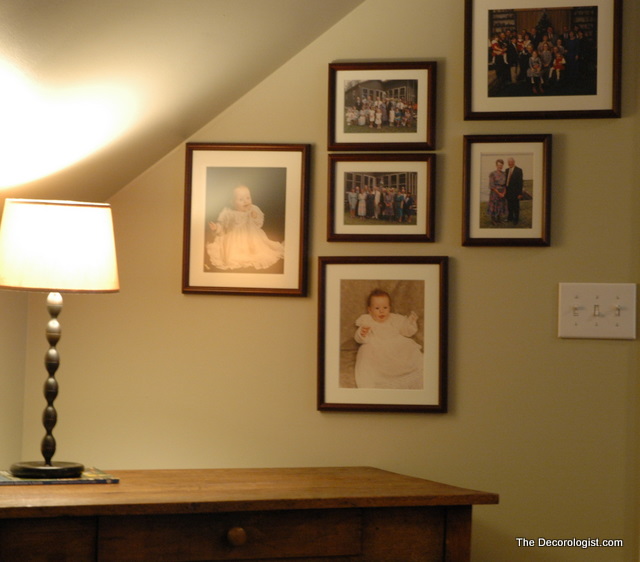 6.   Arrange your furniture so that the seating faces each other.  Even when the room is primarily for television-watching doesn't mean you can't create a space that promotes true conversation and relationship.  This seating arrangement addresses both focal points (the fireplace and the television), but is still oriented in such a way that emphasizes the importance of the interaction of the humans who may be in the room.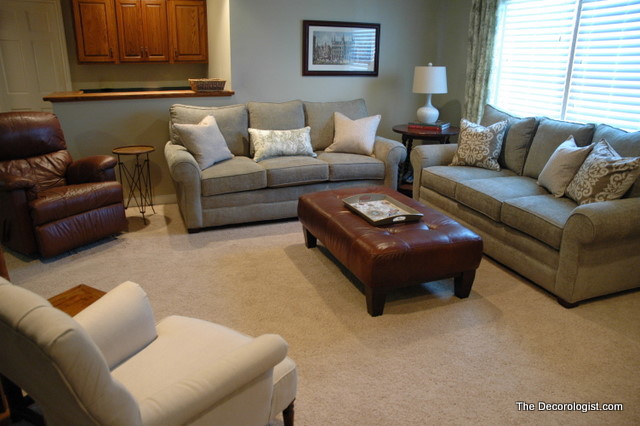 What are your best tips for updating or designing a room?  
Share this Post