My youngest daughter decided she wanted to be Frankenstein (of all things!) this year for Halloween, so we decided to go "old school."  My oldest daughter was a mummy, I was the bride of Frankenstein, and Mr. Man was Dracula.  Here are the kids in the scary costumes we created: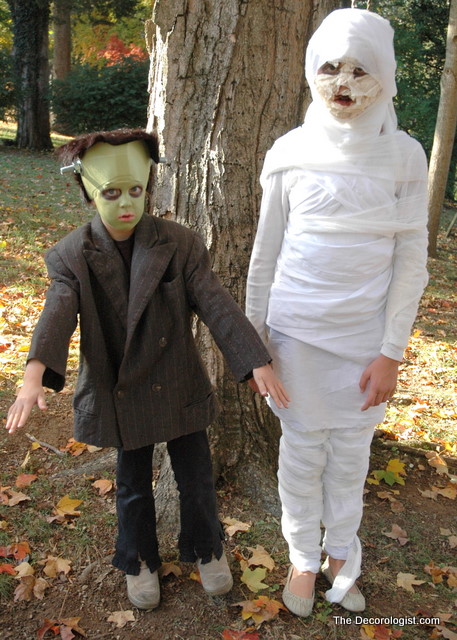 Frankenstein & Mummy
Pretty scary stuff, eh?  A gallon of milk cut in half and some fabric fur from JoAnn's was the starting point for our Frankenstein costume.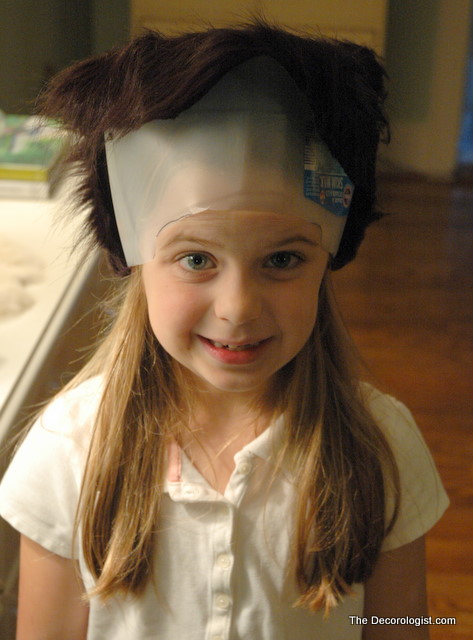 We attached bolts, screws, and nuts on either side of the milk jug.  The jacket was an older boy's suitcoat we got from Goodwill – we cut down the sleeves and bottom hem and pinned a large pair of shoulder pads inside.  Two coats of Benjamin Moore's Agave AF-420 latex paint (!)  was the perfect shade of green for this little Frankenstein.  Don't worry – it came right off with a little warm water and soap!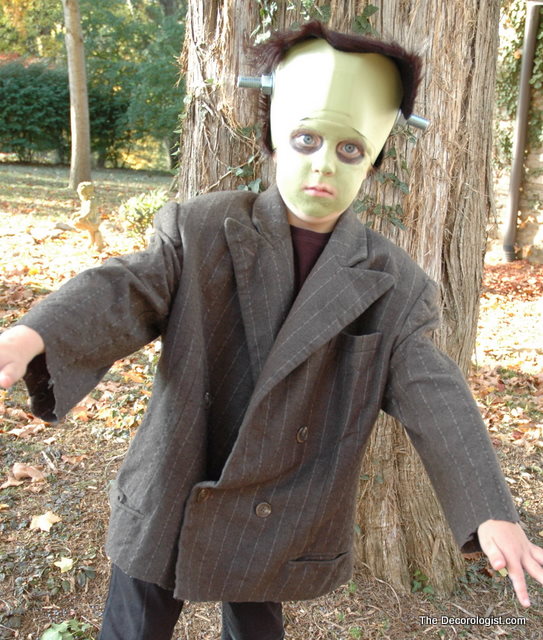 Cutest Little Frankenstein Ever!
Our mummy was wrapped in strips of muslin and cheesecloth.   I dipped paper towels in cold coffee, let them dry completely, then stuck pieces of it to her face with a paste of flour and corn syrup.  It was kinda nasty, but she certainly looked like the undead.  Or maybe a burn victim.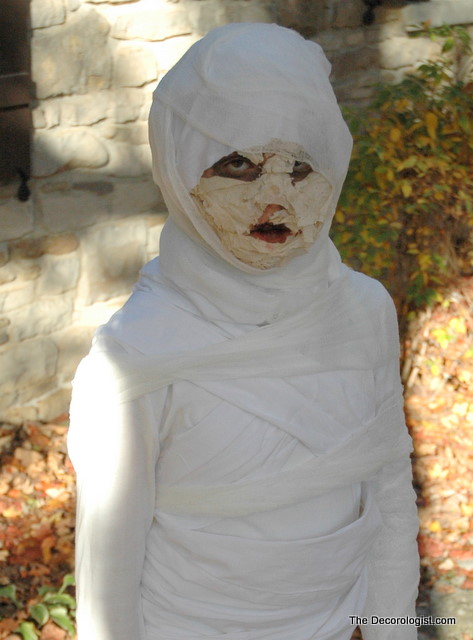 Scary Mummy
What were your costumes for Halloween this year?