Although I love to send vintage or vintage-inspired Valentine's Day cards, I thought it might be fun to send out something like these instead: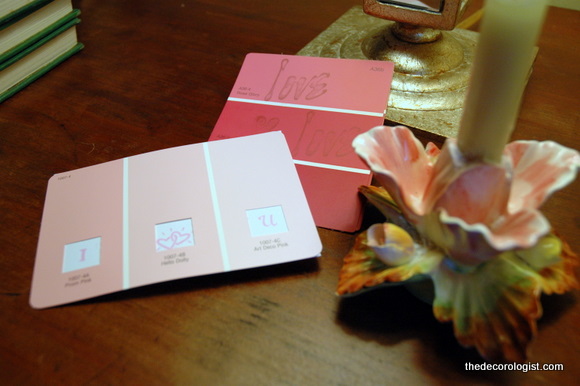 I picked up these paint chips at Lowe's while I was shopping for lighting and plumbing fixtures for a client this week.  The paint swatches with the holes work great – just glue card stock to the back and stamp in the white spaces that show through.  You can get a million different decorative stamps and ink at Michael's.  I got the idea from Vanessa over at Silly Eagle Books.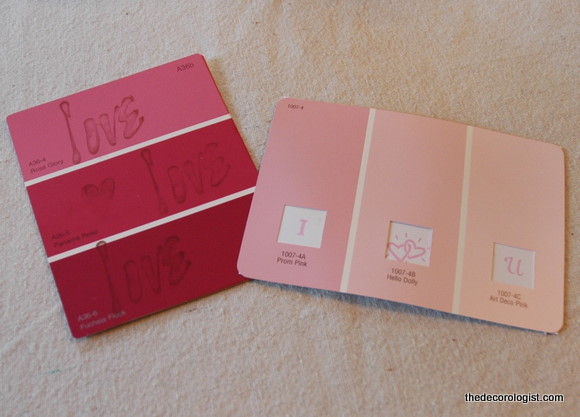 Happy Valentine's Day from The Decorologist!