| | |
| --- | --- |
| | Is winter over yet?  Unfortunately, I realize that the answer is no.  So I might as well share some winter tablescapes with you today!  This one incorporates lots of white.  Even the nuts used in the topiaries are spray painted white for a snowy effect. |
| | |
| --- | --- |
| I like to keep out certain themed elements that I use in Christmas decorating to use at other times during the year.  These include snowflakes and snow-covered things for winter tablescaping, as well as silver balls and mercury glass.  I'll use the bird-related items in the spring and summer. | |
This is my current winter tablescape in my dining room.  I hung some white Martha Stewart pom-poms because they look like big snowflakes.   I've got a few snow-covered trees, owls, and deer for a winter forest feel.  And punches of blue, because I really need some color right now!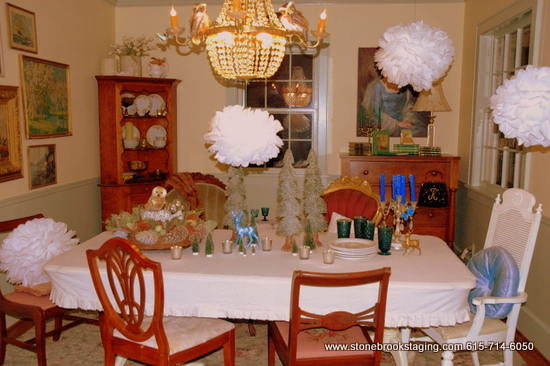 Closer up, you can see I have a pinecone wreath, silver votive holders, and silver and white Christmas balls on the table.   Both color and theme unite these objects.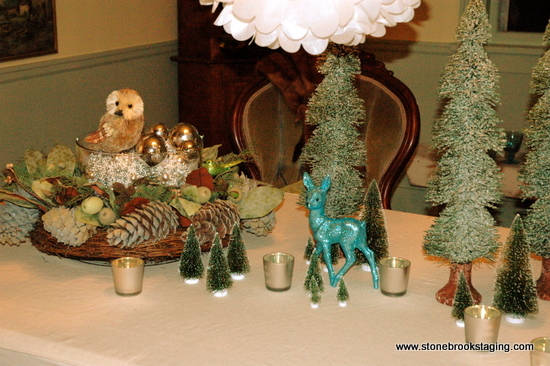 This time last year, I had a large family dinner party.  I used white hobnail plates, silver, mercury glass, and green glass goblets for my dining  room tablescape.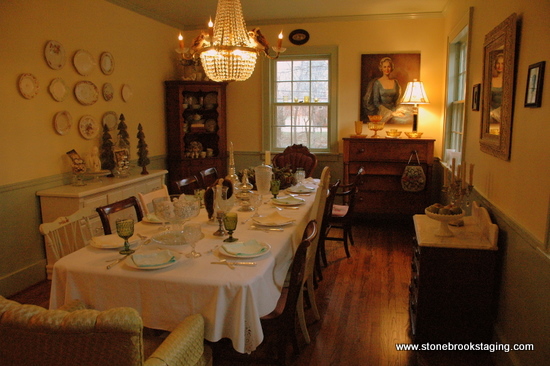 | | |
| --- | --- |
| I used green accents rather than blue.  And lots more silver than this year.  A little vintage fur collar warms up my porcelain lady figurine. | |
I love filling glass urns and vases with interesting decorative accessories such as silver balls, shell and crystal napkin rings, and vintage family photos.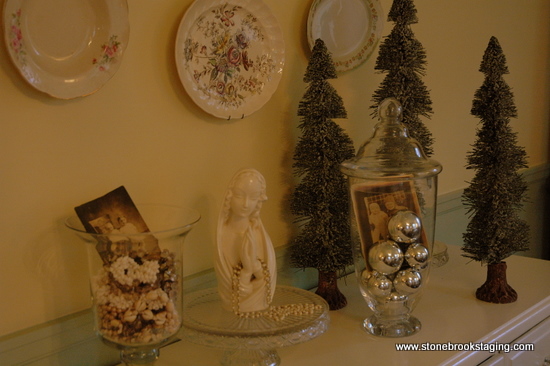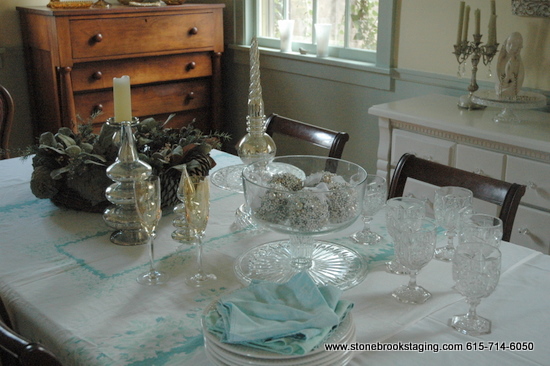 Look in your cupboards and drawers for decorative elements you can use in your own winter tablescapes!