Tomorrow afternoon I'm going to be arranging some family photographs in an open stairwell of a client's home.   That's got me thinking about different ways to hang art on a staircase wall.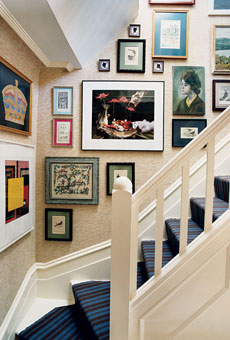 The wall going up one side of the stairs is visible from the entry and the living room of the home, and it is currently bare -bare-bare.  I asked my client to gather up her favorite black and white photographs of her family.  She has an assortment of frames, and we decided to pull out all the brushed nickel ones and then spray paint all the remaining hodge-podge ones black.  Having two colors (nickel and black) of various size/shape frames will give her a good balance of unity and variety.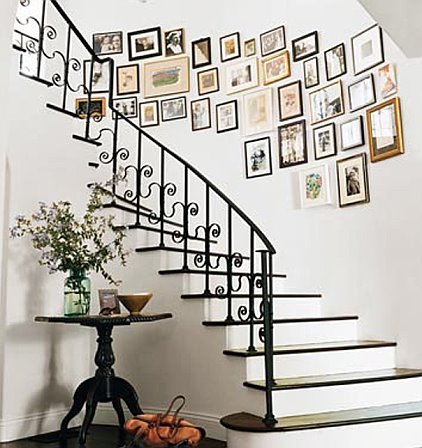 Here's an art grouping on a stairwell I did recently.  It's a simple but effective display, I think.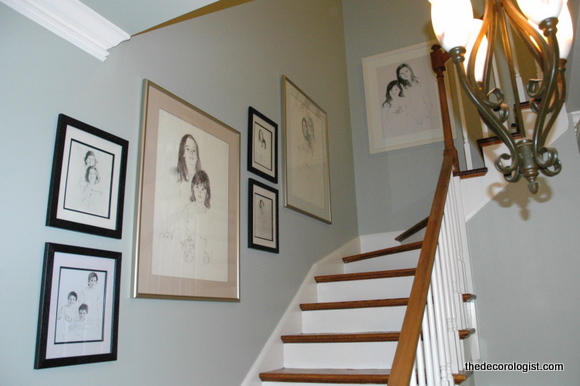 I know stairwell walls scare a lot of people – they usually leave them bare because they just don't know what to do with them.  It's all about gathering photos or art that tell a story – a story about your family or about the things you love or collect.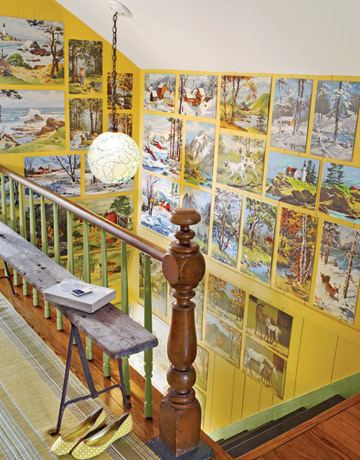 The arrangement works best if it the pieces are grouped close together – so they read as a visual whole.  Following the rise of the stairs is essential so that the pieces make sense in that space.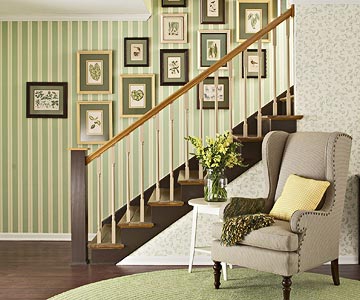 I love this unexpected display of art – hung directly on the stair rails!
If you want walking up your stairs to be a happy experience, schedule a Design Intervention with The Decorologist.