I read a tiny article – and I do mean tiny, it was less than a quarter of a page – in Elle Decor last week that reveals what top designers believe are "over-and-done-with" decorating trends.  Let's see if you agree or no:
Books as Decor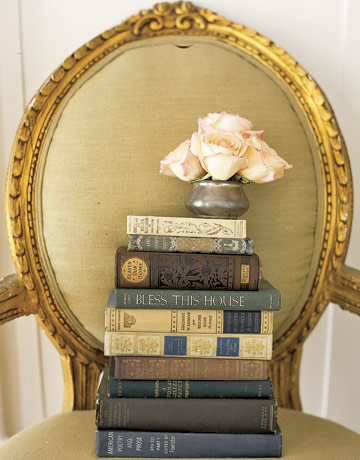 I've got so many books in my home that I'm using as decor, I'll just have to move out and start over . . .
Midcentury Modern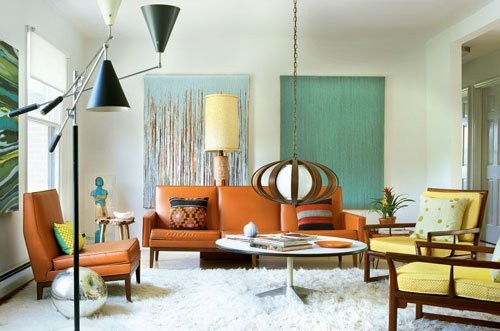 Can they just dismiss a whole decade of decor innovation?  Why should they want to?
High-Gloss Colors on Yard-Sale Items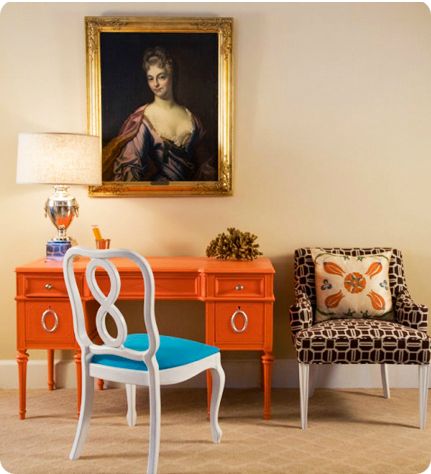 Jill Sorensen
Oh come on, paint can turn a dud into a stud!  Isn't it politically incorrect to be against upcycling?   
Overly-Styled Rooms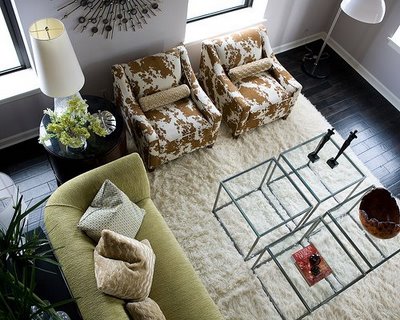 Kelley Jones design, Reid Rolls photography
Hmm.  What do we expect in magazines, real rooms?  You can just go to friends' and family's homes to see that.  Magazine rooms are about casting a design vision – who expects them to be real? 
DIY Decor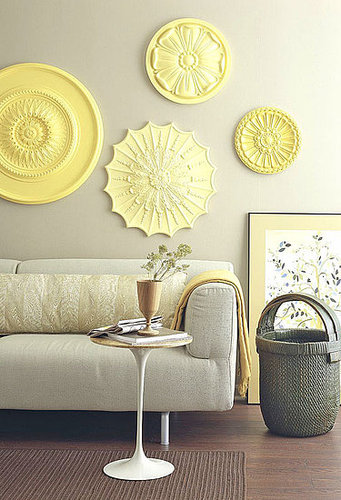 source
Right.  Creativity is so totally out.   We should just go back to decorating rooms like everyone else's. 
So am I way off-base here?  What are you "so over" in design trends?
P.S.  Sorry I don't have a direct link to this article – I couldn't find one.  Check out the January 2012 issue of Elle Decor for more information.