In my last post, I wrote about a recent Elle Decor article where high-end designers were deeming certain decor trends to be "so out."   I obviously disagreed with them and (judging from the unprecedented amount of responses from you guys) so did you!  Several of you wanted to know what's on the The Decorologist's list of trends that should be thrown out the window.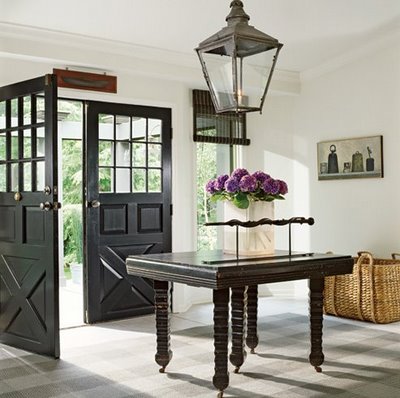 In working with real clients in real homes, I don't get bogged down in what design trend is hot or not.  However, I am going to tell my clients if they have something going on in their home that makes it look "dated" and is holding them back from having a beautiful space.  So here's my top 5: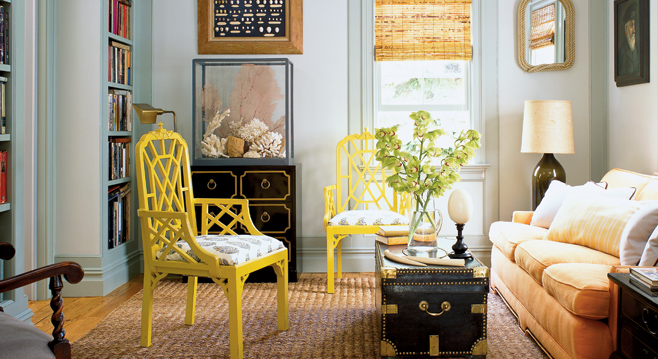 1.  Tray and coffered ceilings with the banding painted in an accent color.   When tray ceilings first became popular for dining rooms and bedrooms, multiple colors and contrasting banding were used to make people take notice of the trayed effect.  That looks so dated now.  It's like,  "Look at me!  I'm a tray ceiling!!!"  No duh.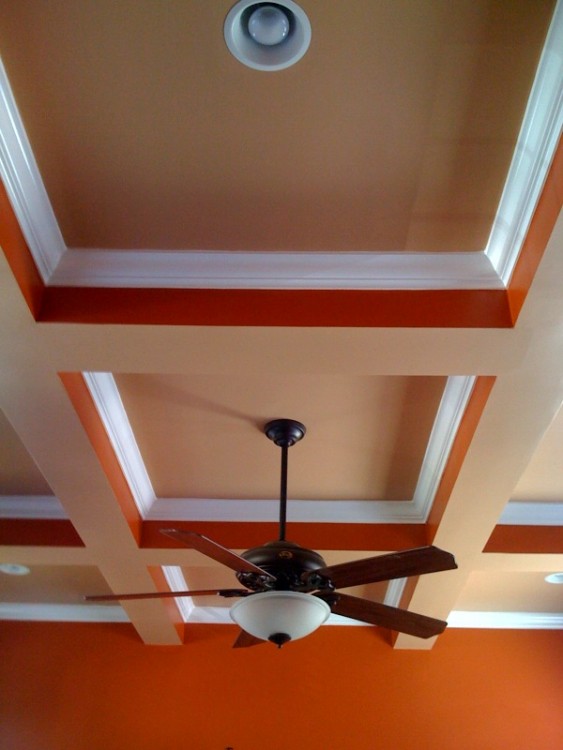 source
2.  Accent or contrasting color under the chair rail.   There are other options below the chair rail that I will expand on in a future post, but just know that if the wall above it is yellow you shouldn't paint the wall below it red.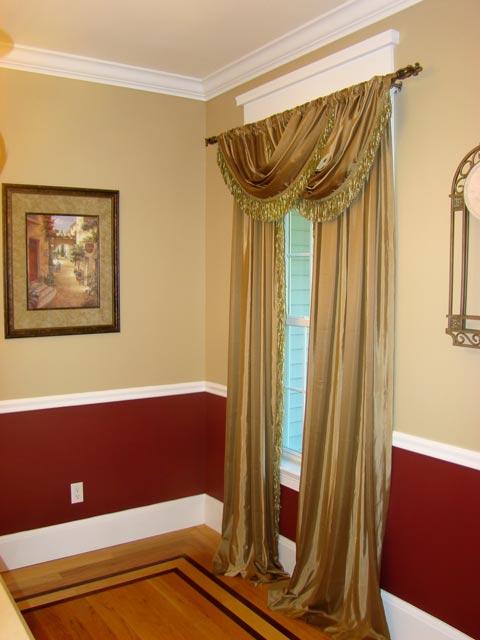 3.  And that last picture reminds me:  Windows wearing ballgowns.  Festoons, jabots, valances, and all other fancy/puffy window treatments do nothing but block your light and make a scene.  Elegant, simple panels highlight the view and your architecture, as window treatments should do.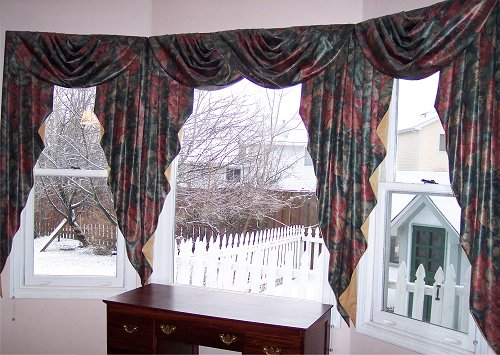 I Really Hate Even Putting This on My Blog
4.  Matching sets of furniture.  That goes for the living room combo:  sofa/loveseat/chair with matching side tables + coffee table, all in the same style and wood finish.  And that goes for the complete dining room or bedroom set.  It's just a lazy and uninspired look.
 source
5.  Unused or under-utilized spaces.  No one needs three living areas or a dining room that is never used.  Transform your unused space into a library or office – anything but leaving it utterly wasteful.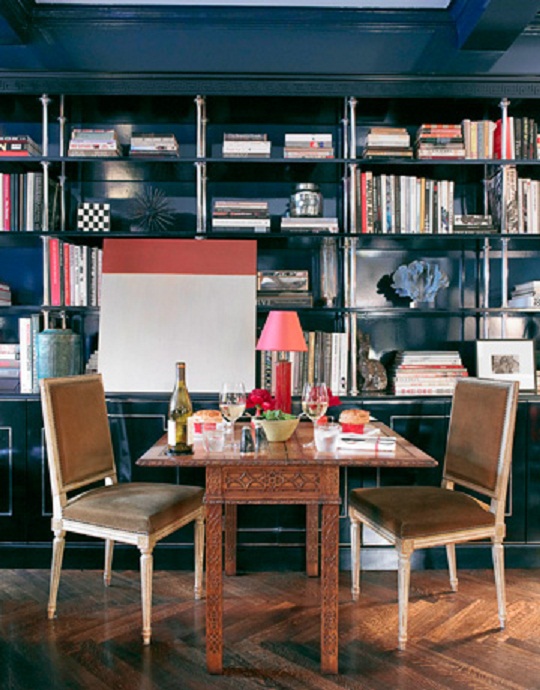 You didn't hear me mention the owl trend, the horse trend, the antler trend, the words-as-decor trend.   Because I will not be the one to walk into your home and say, "Oh, you must get rid of that horse art – it's sooo Spring 2011"!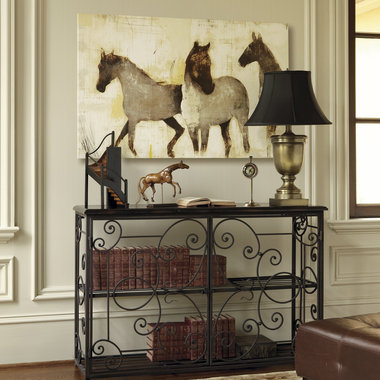 Those fun little trends aren't what date your house and drag it down.  Year-by-year, you don't have to be on the cutting edge of design.    But there are some important things you can do to stay in the current decade. 
Now, do you agree or disagree with MY list?