This morning I met up with my design bestie, Elizabeth Scruggs, and we took the 2017 Antiques and Garden Show by storm! Of course, I want to share a few of my favorite things about the longest-running, largest, most respected show of its kind. I'm a lucky girl to live in Nashville!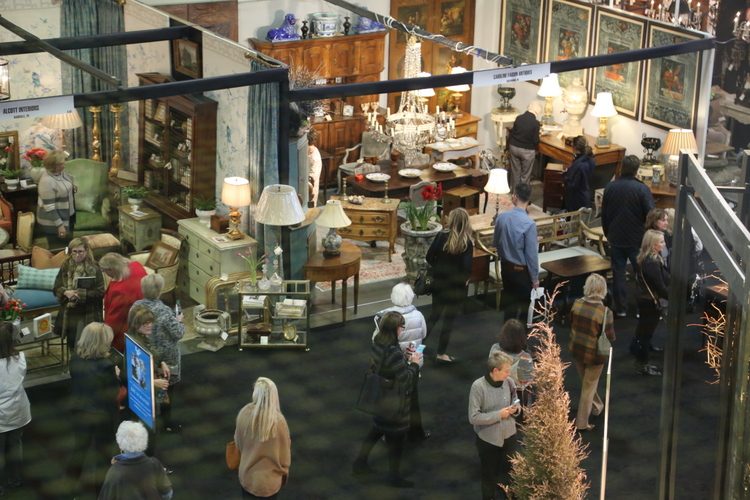 This show is definitely an antique lover's paradise, full of the most amazing vendors of fine antiques from across the country. They set up the most lovely vignettes in their booths, ripe with inspiration. I stood and drooled in front of this one – I would LOVE, LOVE, LOVE to have this wallpaper in my dining room: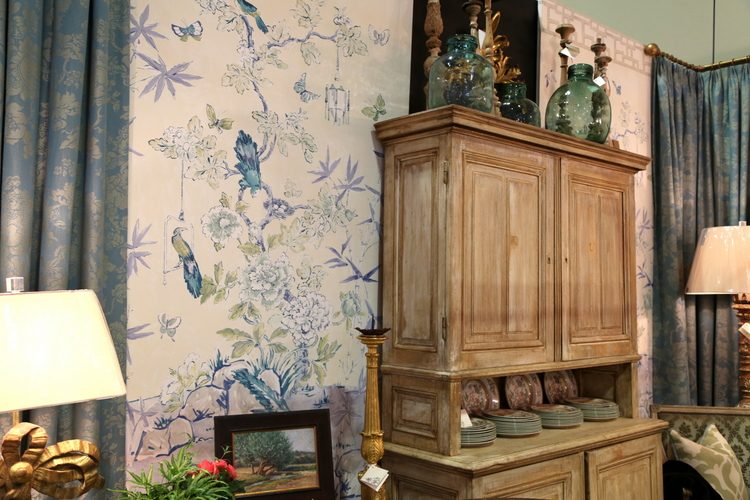 Scarlett Scales Antiques never disappoints, and this year was no exception. Her booth was all about the blue and white porcelain – so classic, but so fresh.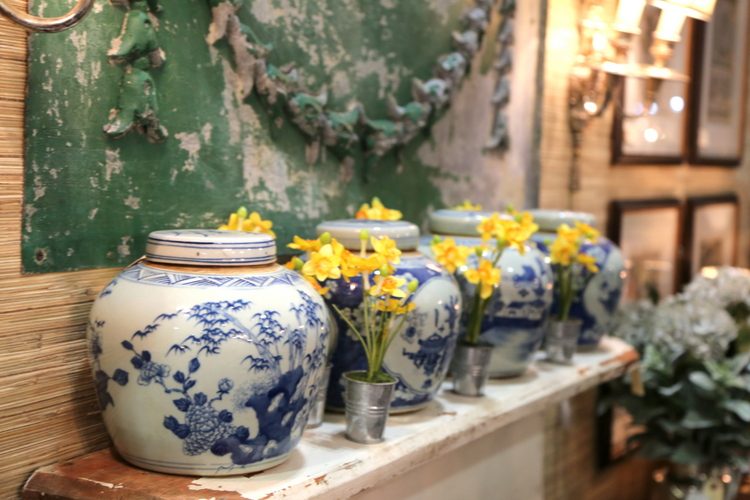 There were lots of gorgeous lamps at the show, and I would have loved to snap up ALL of the ones from this booth: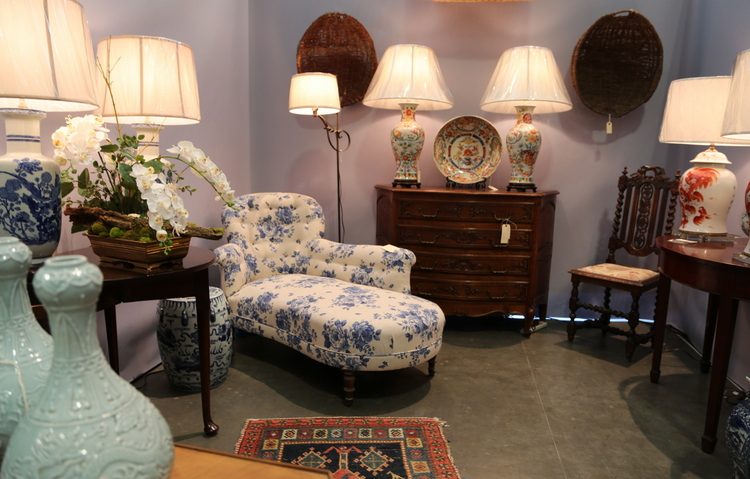 I was so happy to run into my friend, Meryll Rose! She had just finished up a segment with WTVF Channel 5's Talk of the Town.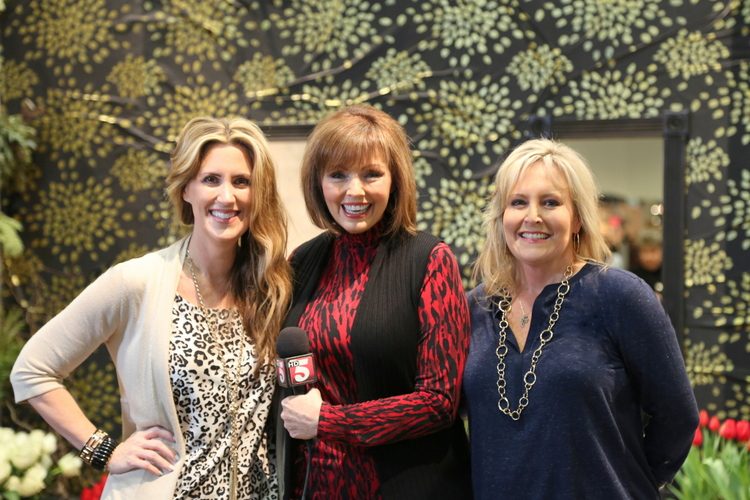 She was nice enough to sit down and chat with me about the show and her interview with Nate Berkus earlier that morning:
[jwplatform CwVKQmSD]
Nate was the keynote speaker at The Antiques and Garden Show this year, which was followed by a book signing with a line about a mile long. Here he is – up close and personal!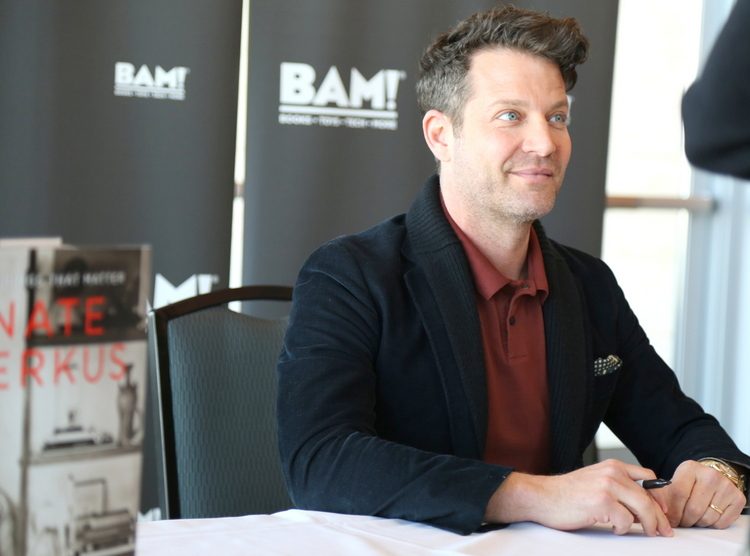 designer Nate Berkus, photo by The Decorologist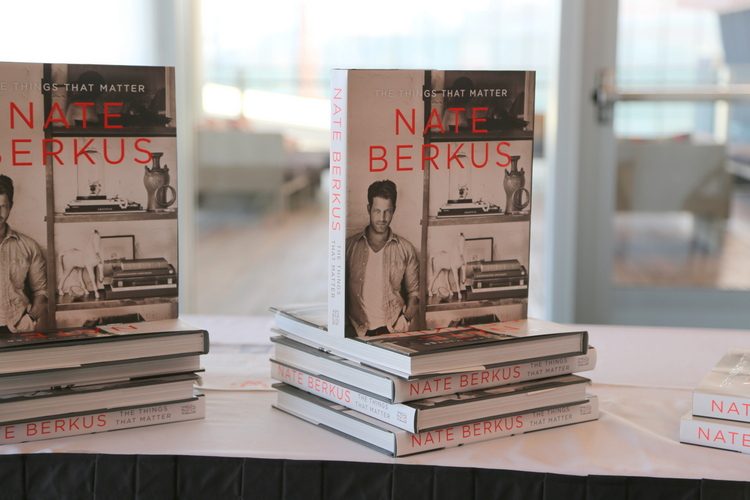 I ran into several of my clients at the show, and even the stylist who came up from Atlanta last year to work with the photographers that shot my home for This Old House magazine (and its cover) last year!
ADAC hosted a very cool designers-only Hospitality Suite where I met Lisa with Cowtan & Tout, and she showed us some gorgeous fabrics and wallpaper.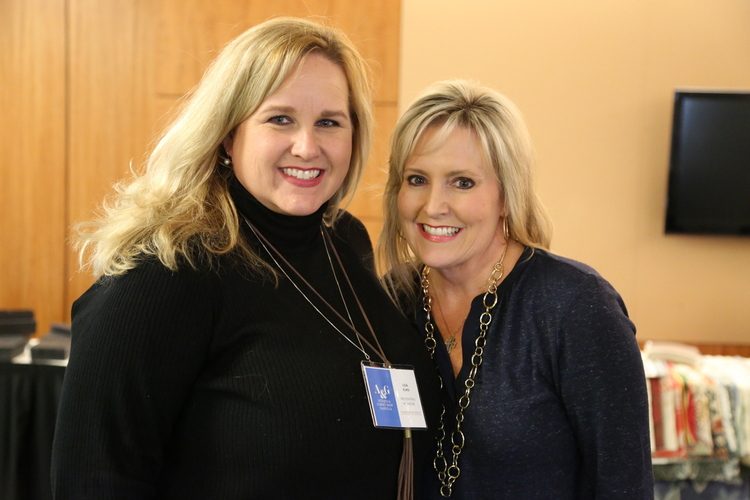 Cowtan & Tout's Lisa and Superior Construction and Design's Elizabeth Scruggs 
Look at the amazing view from the ADAC Hospitality Suite!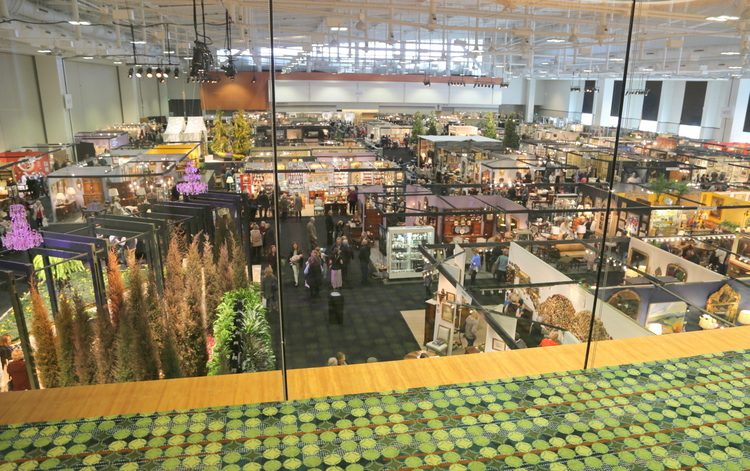 The flowers are always so incredible and the garden vignettes make you hopeful that spring is around the corner. This particular one was stunning, and I saw so many people trying to get the perfect Instagram picture of it.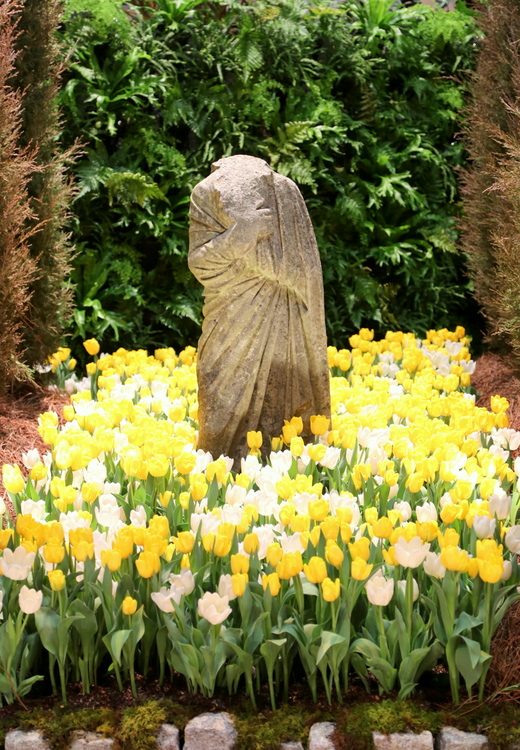 Now, the most BIZARRE thing I saw at the show was this: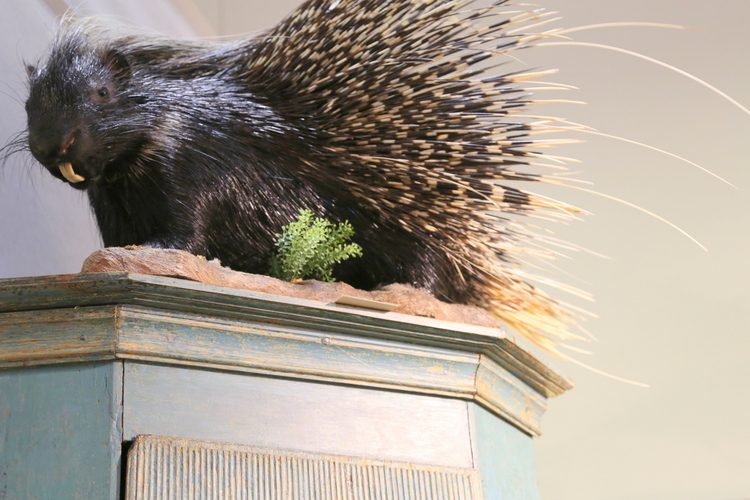 Well, that was disturbing!
If you feel as though you missed out today, no worries! The 2017 Antiques & Garden Show will be open through this weekend and you can find out more here.