There was a time when an indoor/outdoor rug was something to be considered ONLY for the outside.  Not so anymore!  There are lots of beautiful options that feel quite nice underfoot and work in many indoor spaces.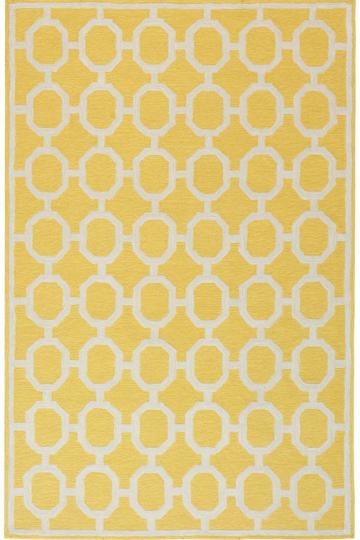 via Pinterest
Why would you choose an "outdoor" rug for indoors?  Most are made from poly acrylic or polypropylene, which are waterproof and stain resistant.  To clean them you simply take them outdoors and hose them off.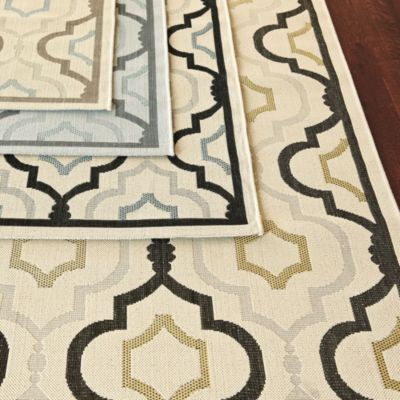 If you have kids or pets, a rug like one of these might be a smart option for your home.  No worries about spilled food or other unfortunate accidents.  And the best part?  They are less expensive than most other typical rugs their size – most 5×8 rugs cost between $150 and $300.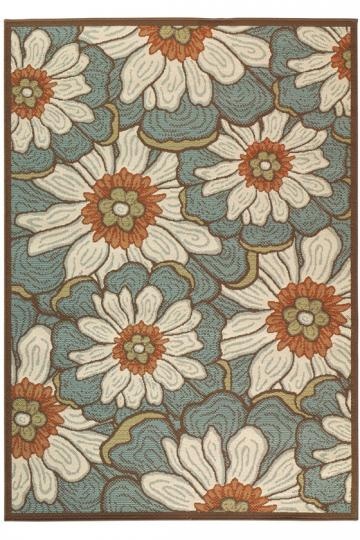 This one from West Elm is waterproof, but feels like wool underfoot.   Beautiful on a covered porch, but also a great option for under a kitchen table.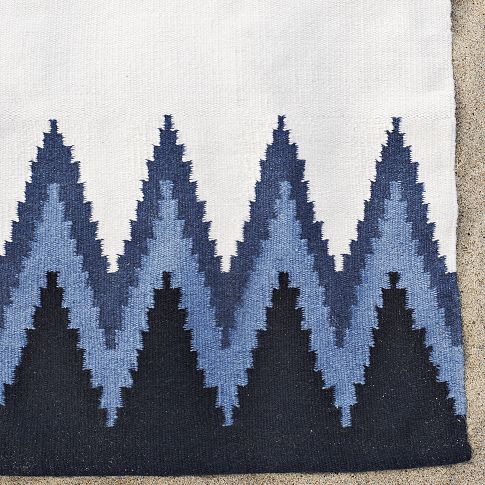 I must tell you:  there aren't as many options in indoor/outdoor rugs that work really well in traditional spaces, such as formal living and dining rooms.  They tend to be less formal and more contemporary.  However, here's one from Ballard Designs that can work in more formal spaces: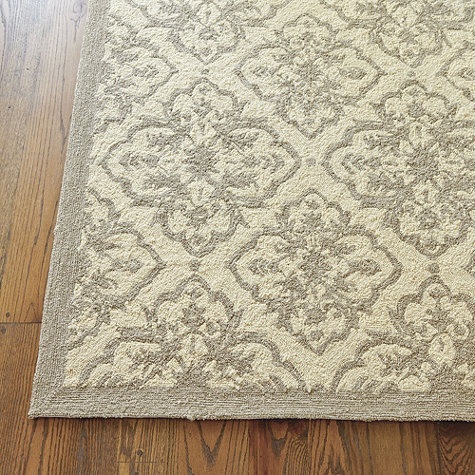 Some of the retailers who offer indoor outdoor rug options include Ballard Designs, Home Decorators, West Elm, and Dash and Albert.   Have you seriously considered an outdoor rug for your indoor setting?