What do you do when your dining room looks forlorn and empty, and it's making you crazy -depressed?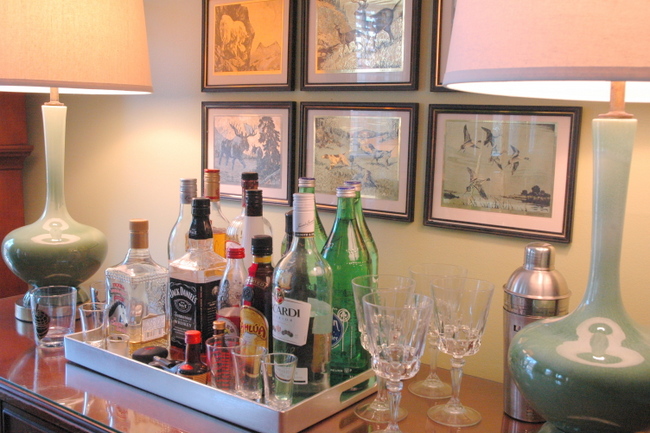 No, I'm not suggesting that you pour yourself a stiff drink.  Put down the bottle and pick up the hammer!  I spent yesterday hanging art and plates in my client's dining room, and it made such a difference.  This is where we started: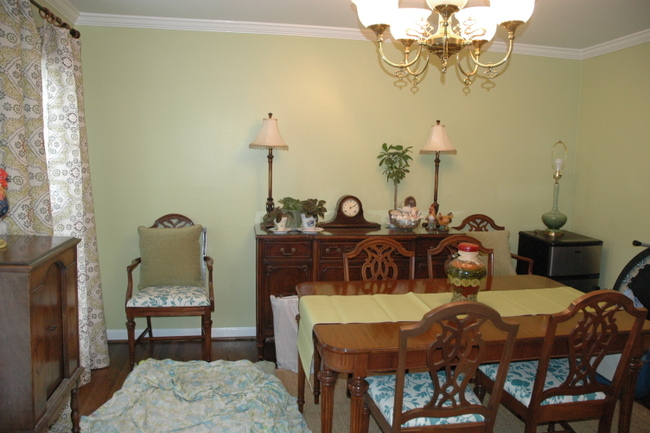 Dining Room Before
Grouping plates in a pattern and hanging them on the wall is a great way to display dishes that don't get a lot of use and have been languishing in the cabinets.
I love layering green on green on green.  Two gorgeous green lamps on either end of the sideboard and these green dishes look lovely on the yellow-green walls.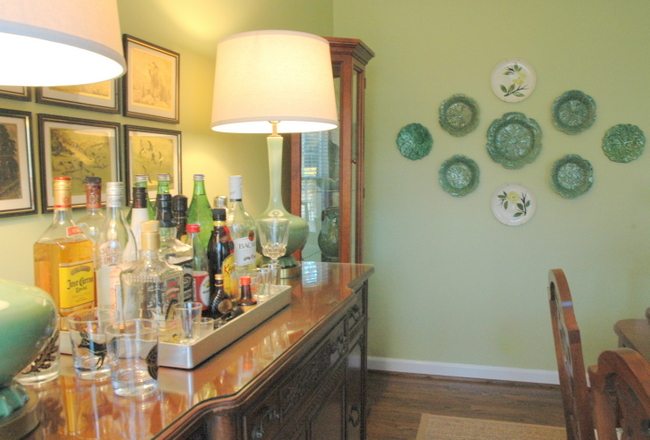 The sextet of vintage engravings found the perfect home between the lamps and above the "bar."  A large tray corrals all the bottles.  Is it just me, or does this look kinda Mad Men?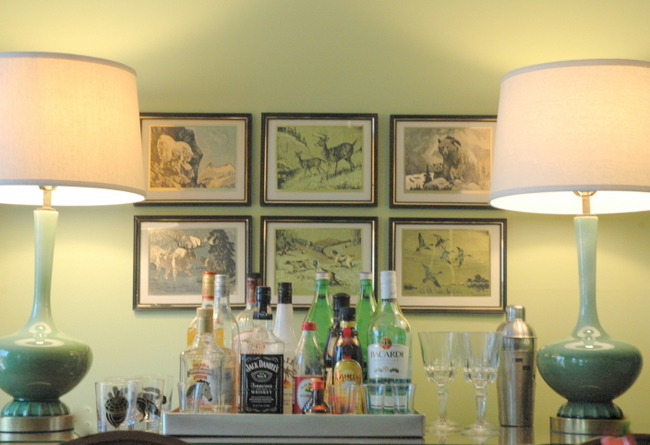 The opposite wall was a perfect place to group and display my client's collection of state plates, collected to represent her family's travels.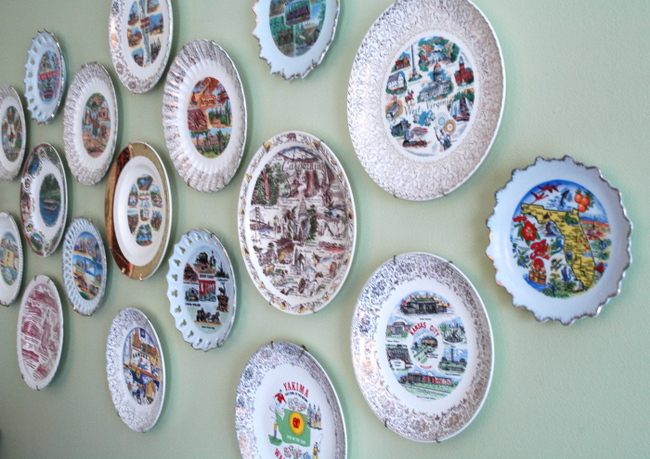 State Plate Collection
Now my client's dining room is fresh and updated, ready for entertaining.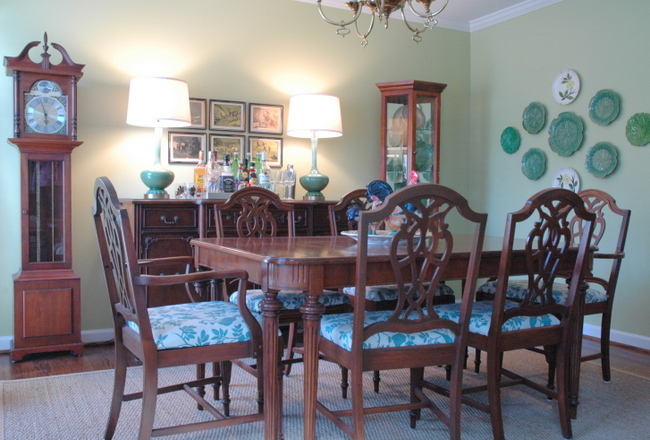 Dining Room After
Maybe it's time to rethink what's hanging on your walls.  Just take everything down and try moving things around or grouping your art or plates in a new way.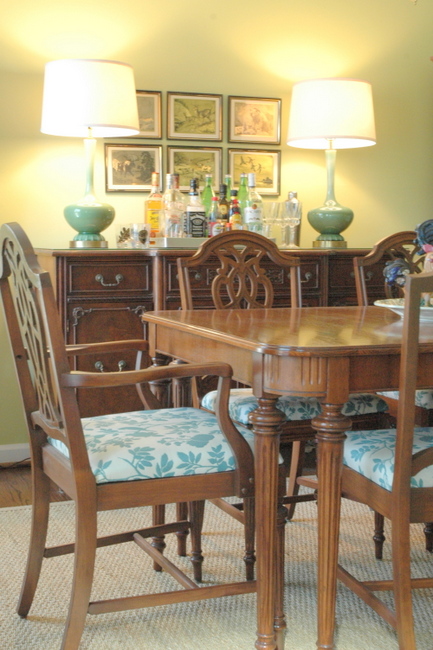 If you need a fresh perspective on how to display your beloved collections in a whole new way or need help with choosing color for your home, contact The Decorologist to schedule your consultation today!
Sign up for my emails for more before & afters and decoration inspiration.
Share this Post