Who doesn't want high style paired with budget prices?  I shopped for a dining room table and chairs with a client this weekend, and the chairs we chose cost about $3000 for six.  They are FABULOUS, of course, but not everyone can afford to spend that much money on dining or kitchen chairs.  Which got me thinking about some of my favorite bargain chairs from IKEA. Let's start with my current favorite – a modern take on the classic black windsor, this stylish dining chair would look great at a rustic farmhouse table or a metal industrial dining table.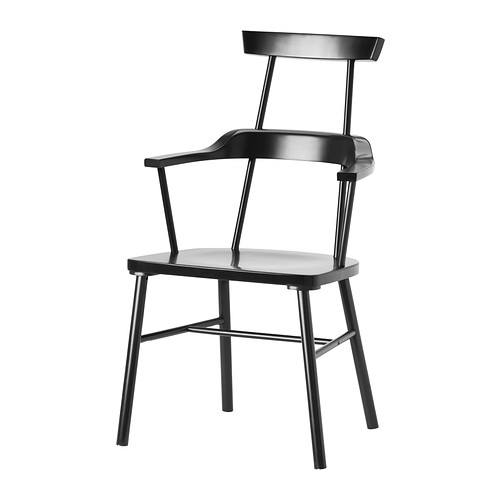 This is another classic with an x-back that would work in both traditional and contemporary dining rooms – it's a lot like one I used in a recent dining room design.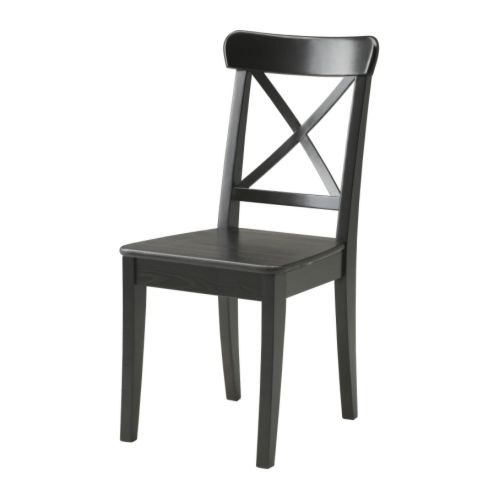 Your grandmother's ladderback dining chair now comes in a new finish – weathered gray pine.  And it's a cutie – it reminds me of one of the chairs out of Goldilocks and The Three Bears!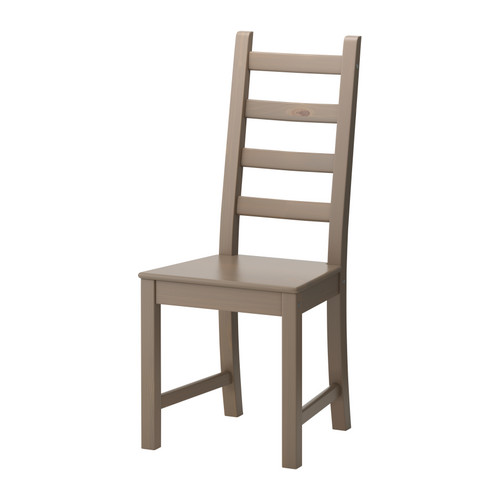 If you prefer something a bit more informal and contemporary, these lovelies might do the trick in your dining room or kitchen.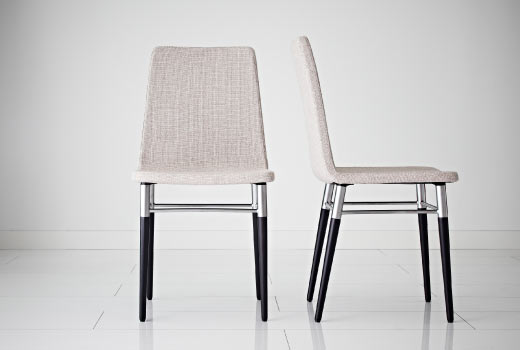 Great paired with an informal wood or glass kitchen table, this is simple and perfect in white.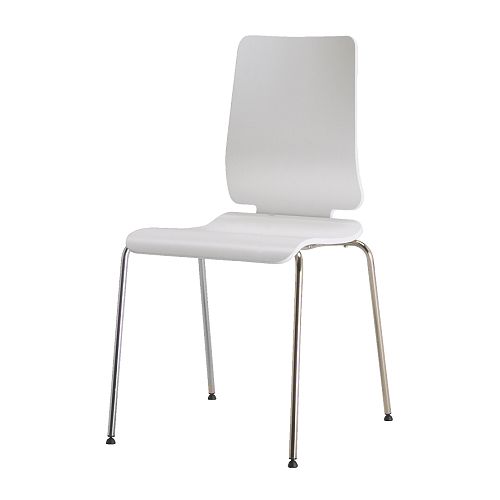 This one's a bit more playful and would be a fun addition to a sleek, modern kitchen.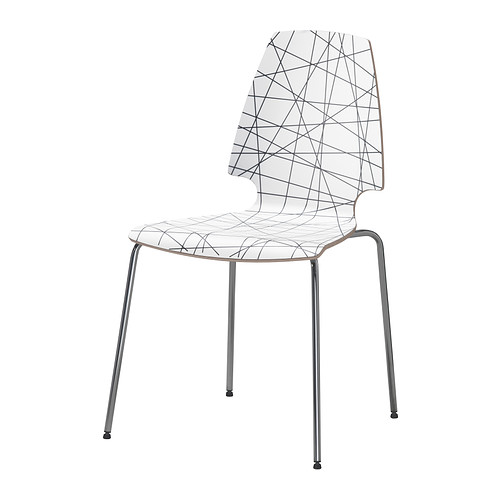 Last but not least, this acrylic kitchen chair takes up next to no visual space, making it a no-brainer for a small room.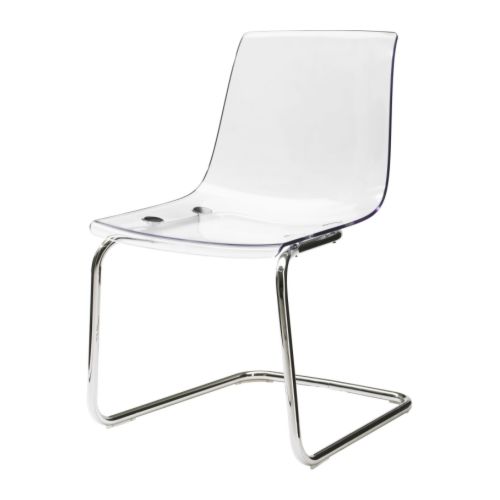 Which one is your favorite?  Have you had a good experience with IKEA dining chairs, or do you have a source for other bargain finds?