Have you ever had a lamp or other accessory that was the right shape and size, but not the right color for the space you want to put it in?  I'm here to tell you that paint covers over a multitude of sins!  Case in point:  my recent client bought a pair of lamps because she loved the shape, lampshades, and the color of ONE of the two.  She couldn't find  a matching pair, but she bought them anyway!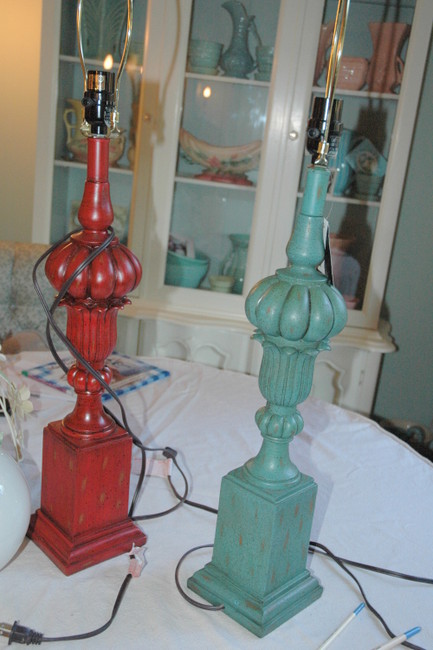 Original Condition of Lamps Purchased from TJ Maxx
She asked me, "Can you help me make this work?"  I said, "Well, of course I can – I'm The Decorologist!"  No, I didn't really say that, but my mind started churning, trying to figure out how to solve this First-World problem. Since she liked the greeny-blue one on the right, I decided to try to re-create it.  Knowing that would be impossible, I decided to shoot for getting close – and both lamps looking like a pair.  I could do that.  First I painted them both Benjamin Moore's Spirit in the Sky.  Who wouldn't love a color named that???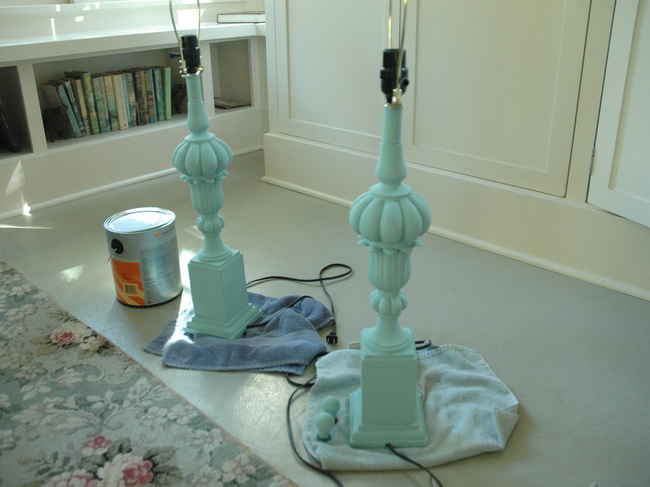 Benjamin Moore's Spirit in the Sky
When that dried, I took some old walnut wood stain and began applying in with a sponge brush.  I pretty much let it run down through the cracks over the paint.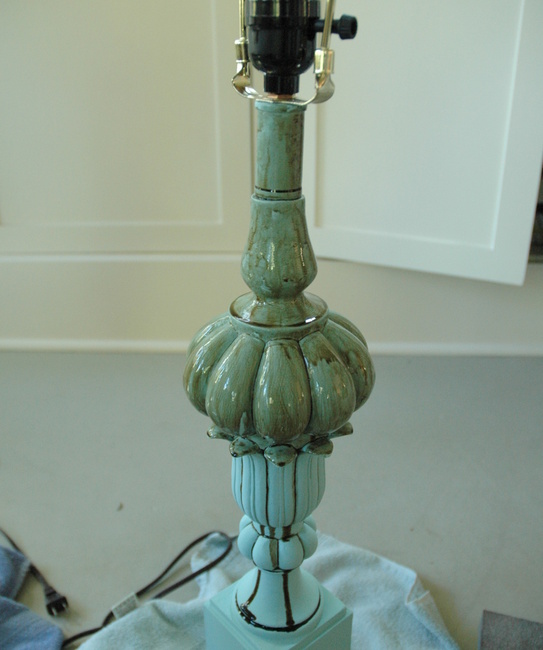 Applying Wood Stain 
After waiting a few moments, I buffed off the stain with a soft cloth.  I left the cracks with more of it, so that the details of the lamp would be highlighted.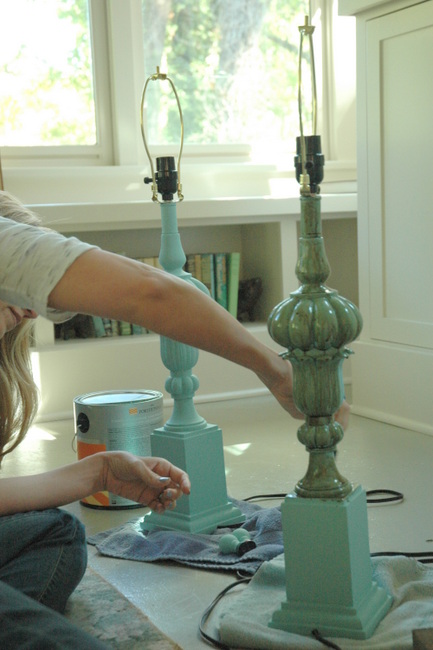 Just a little more paint and little more wood stain, and both the lamps look as though they belong together at last: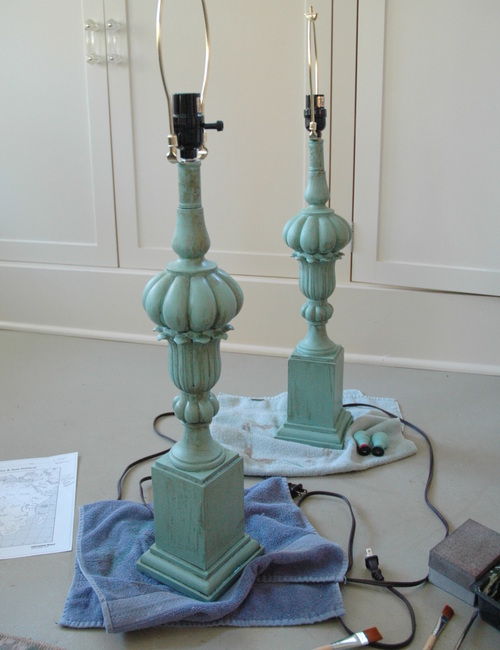 "Aged" Lamp Bases 
So here they are now, in there places – creating a balanced effect in this soothing coastal living room.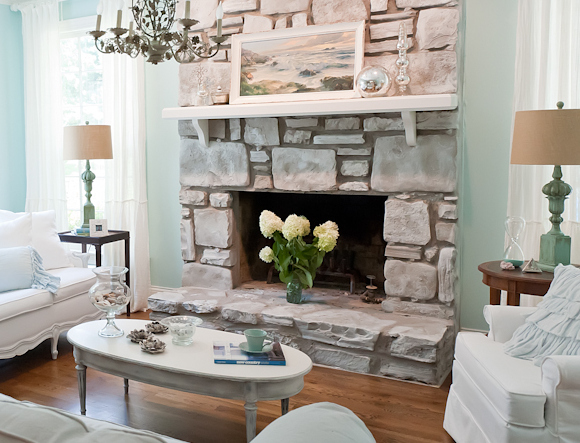 Coastal Living Room Design by The Decorologist
Before buying new, always re-think what you already have.  If you like the size and shape, can it be painted to work into your design?   What have you painted to make something unexpected work in your own space?
Share this Post