Unless you are living under a rock (no pun intended), you've heard that Pantone announced the 2013 Color of the Year.  I'm thrilled that Emerald was chosen, and as a paint color consultant I love all the possibilities for integrating that color into the home.  I've talked about my crush on Emerald, and  I've been injecting this color in my own home for the past few months, like these pillows that are on my living room sofa.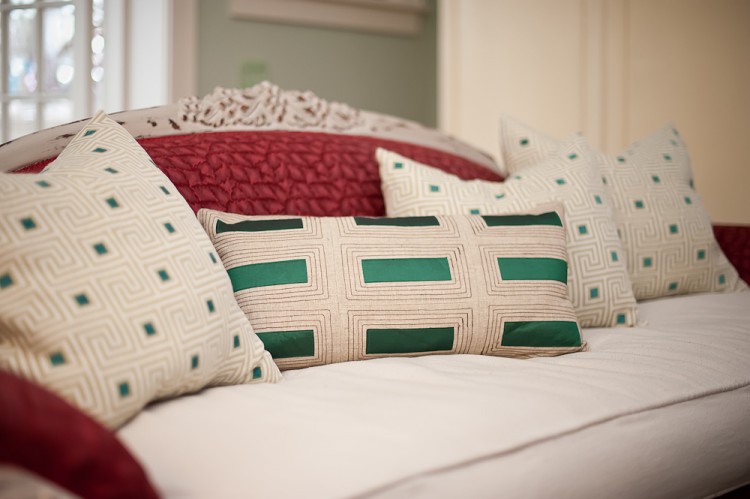 emerald green accents/Melanie G Photography

Most people won't be clamoring to paint their living room walls in Emerald Green, as it's a pretty dark and intense color.  That doesn't mean you can use it to glam up a room, if you are judicious in how you apply it and other jewel tones.  During a Nashville Color Consultation a few months ago, I chose a color scheme for a client's dining room that shows how to add a color like this without it overwhelming a room.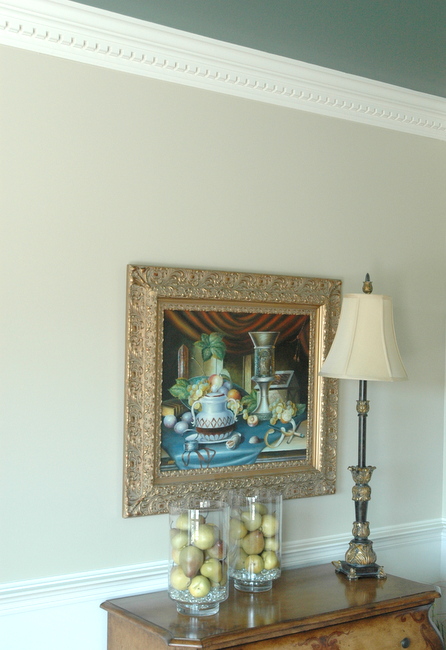 emerald green on the ceiling 
Emerald green, in the form of Benjamin Moore's Silver Pine, makes a beautiful and surprisingly subtle accent color for this dining room.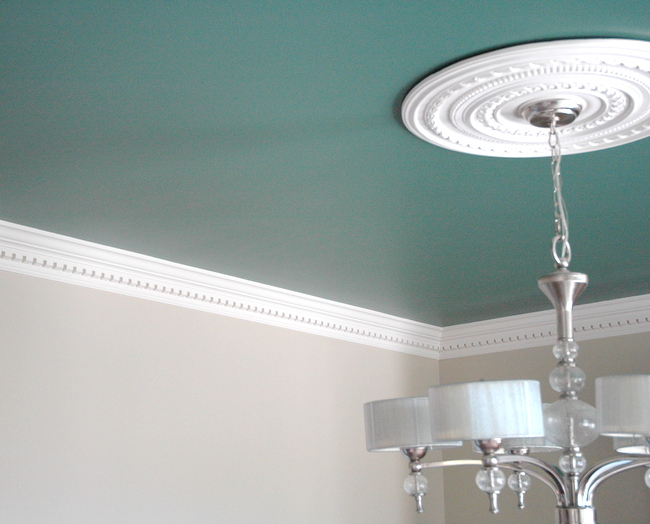 Benjamin Moore Silver Pine 
I also did a beautiful master bedroom with emerald walls this year, but I don't have a photo of it.  A dark jewel-like green looks fabulous in a small powder room, like this one I chose for my client Annessa: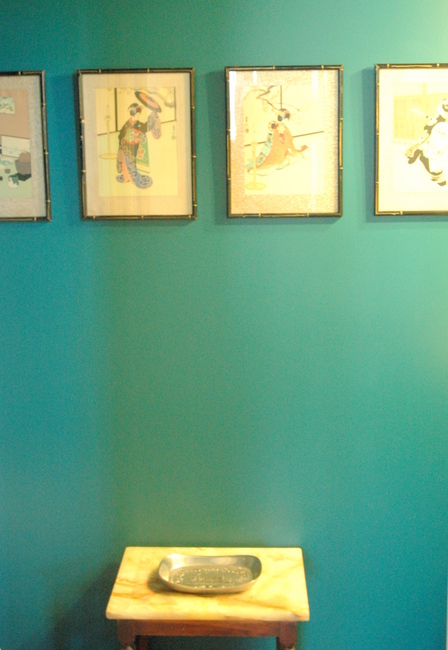 Emerald green or any other great jewel tone would look amazing in a cozy library or man's den, like this one Jamie Drake did at the Kipps Bay Showhouse earlier this year.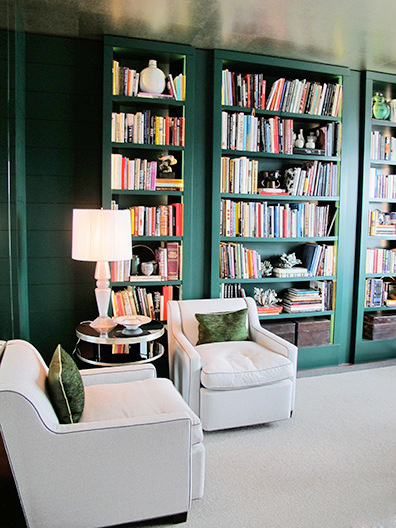 Jamie Drake  
If you are integrating it into your color design, consider using a layering approach I like to often use when constructing a color palette with my clients. This idea is illustrated in this Inspiration Board I recently created for a 2013 Color Trends contest sponsored by Benjamin Moore and designer Tobi Fairley.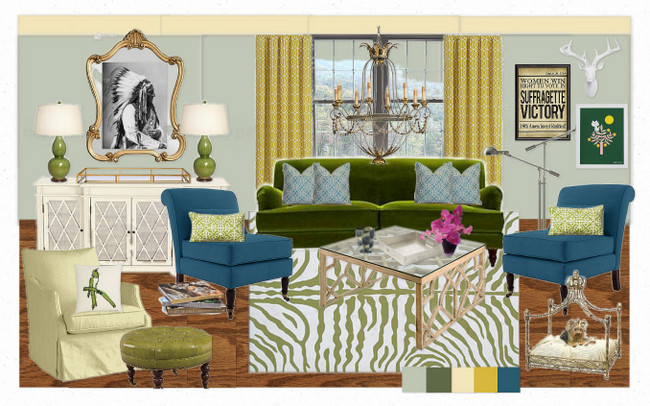 The Decorologist's 2013 Color Trends Contest Entry
If you check out the color chips at the bottom on the design, you'll see I used both lighter and darker versions of green (Benjamin Moore Prescott Green and Avon Green), as well as yellow (Windham Cream and Citrus Burst), plus the jewel blue (Blue Danube).  This kind of color layering makes a vibrant color scheme feel more cohesive and livable, but not so matchy-matchy.  
So you see, Pantone's 2013 Color of the Year may not be the choice for your wall color, but there are lots of fun ways to integrate it into your color palette if you love it like I do.  If you have an Olioboard account, I'd love to have your vote for my entry every day for the next week.  I'm currently in the Top 8, so I am keeping my fingers crossed that Tobi Fairley will choose me to be one of the attendees of her MBA Design Camp in January.  Thanks for your support – I couldn't keep blogging without you guys!