Ever heard of the saying that every room needs a touch of red?  I don't necessarily agree, but I do think many rooms could benefit from a touch of black.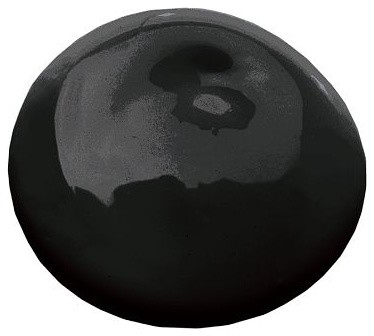 I recently did a Home Staging and Color Consultation with a new client who is putting her home on the market.  Her home is in a desirable neighborhood and school zone, but her entry didn't really make much of an impression.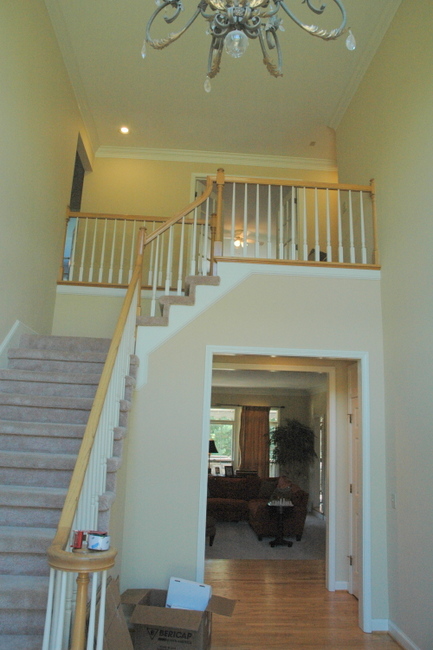 Before Color Consultation
Like many houses built 15-25 years ago, the oak banister or handrail was faded from the sun and the yellow paint color looked more dated than sunny.  A paint update was first on the list of things needed to make this home more desirable to buyers.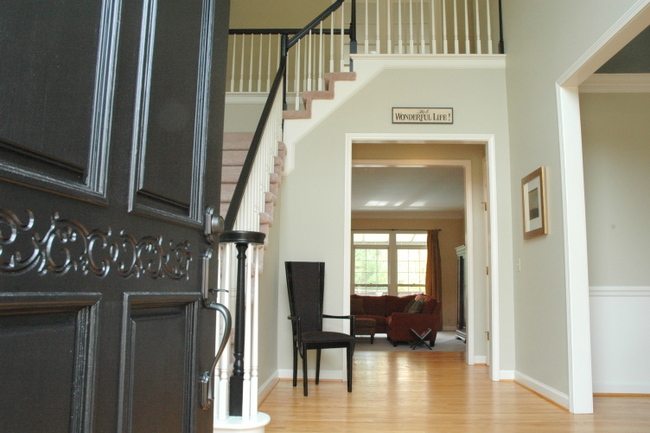 After Color Consultation
A fresh gray-beige on the walls could make it pass for a new home, and the newly-painted black banister (handrail) and newel posts make the staircase a grand statement.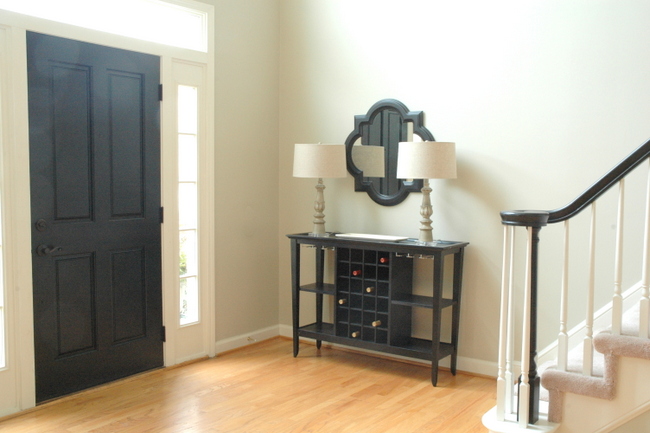 Neutral, Updated Entry
If you are adding a black accent to a space, make sure you repeat it somewhere else in the room.  I had my client paint the interior of her front door black, as well.  The entry console and mirror are also black, but that's mainly because the console was repurposed from another room in the house.  If this were a decorating client, rather than a home staging client, I would likely suggest an entry table in a wood finish or a painted finish other than black. Since this is staging, neutral is good enough and keeps the possibilities open for would-be buyers.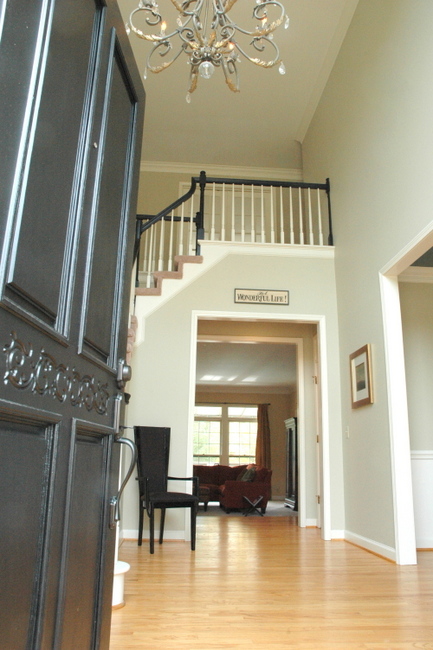 Entry After Home Staging 
There's just something about a touch of black that reads sophisticated and can ground  an airy space just enough.  Don't you agree?
Subscribe to my emails for more color and design tricks of the trade!
Share this Post