What an exciting couple of weeks it's been around here! We just finished up our September Expert Psychological Stager™ (EPS™) certification course here in Nashville, which was a fabulous experience on many levels (more about that on another day). AND, I've been preparing to birth my baby — well, it almost feels like that!
Introducing The Psychological Staging™ Paint Color Toolkit: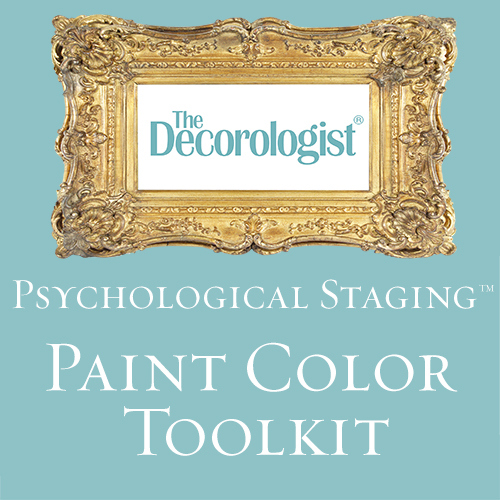 This is VERY exciting news for home stagers and real estate professionals, because nothing like this has ever existed before. When I began my career in home staging twelve years ago, there was no training provided for choosing the right paint colors for staging to sell. I learned by trial and error, and the errors were excruciating for both my clients and myself!
Realizing that the right paint colors can make the most positive visual difference in a home than any other staging trick there is, I began testing and learning everything I could about paint colors, color trends, and color placement. After years of creating custom interior and exterior paint color palettes for over a thousand homeowners, I have developed a system to help anyone choose the right paint colors and color placement when staging a house that will appeal to the widest possible audience.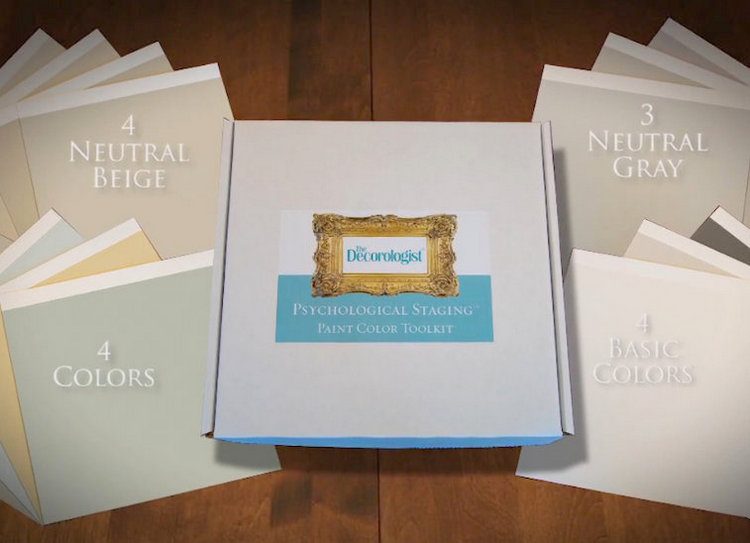 The kit includes 15 on-trend neutrals, colors, and my favorite "basics." But that's not the cool part. Not only do they work together in perfect harmony, they have simple but detailed instructions on the backs of each color board!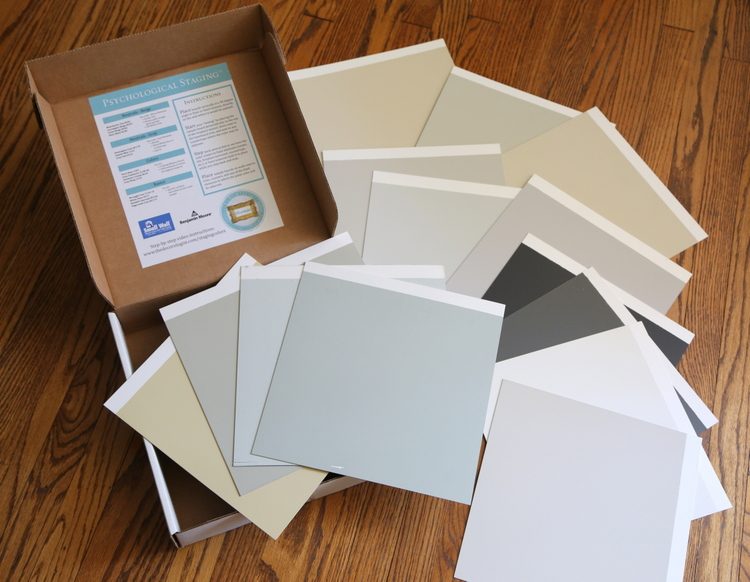 It's a simple and direct system – which means you don't have to have a Ph.D. in color to make the right choices when choosing paint colors to sell a property. You just follow the instructions, paying special attention to the section on each board that gives you rules for where to use it and where not to use it. For example, if there are orange-toned kitchen cabinets, I spell out which of neutrals and colors are the best options for the walls in that room.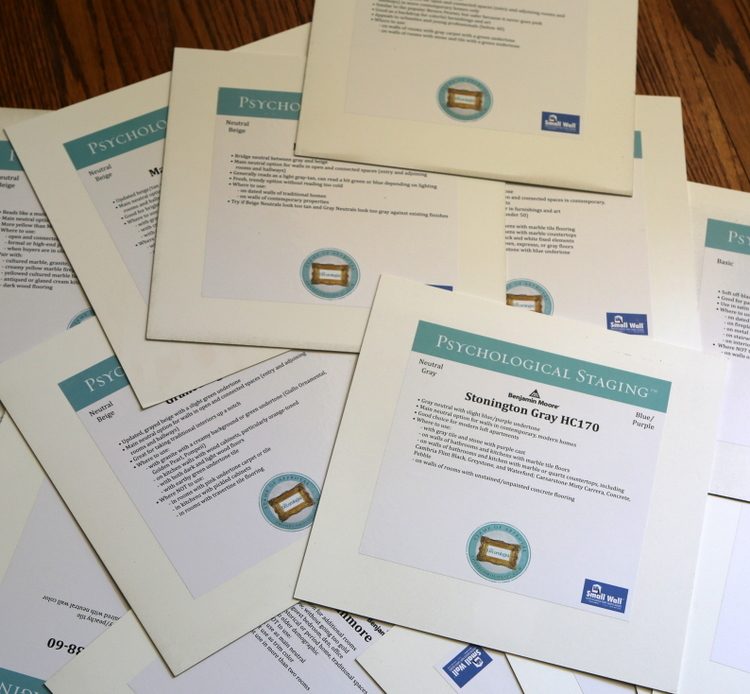 It's all there with you when you are on-site during a staging consultation or at your first visit to your seller's home. Just follow the instructions for choosing the main neutral, then you'll move easily into the other colors that are needed to fill out a complete color palette that will update the entire home. I even created a 10 minute video showing you step-by-step exactly how to use this product successfully. Choosing an on-trend, cohesive color palette that offers a bit of variation will help buyers remember every room, and with this kit you'll be able to do that for an entire house in about 20 minutes flat!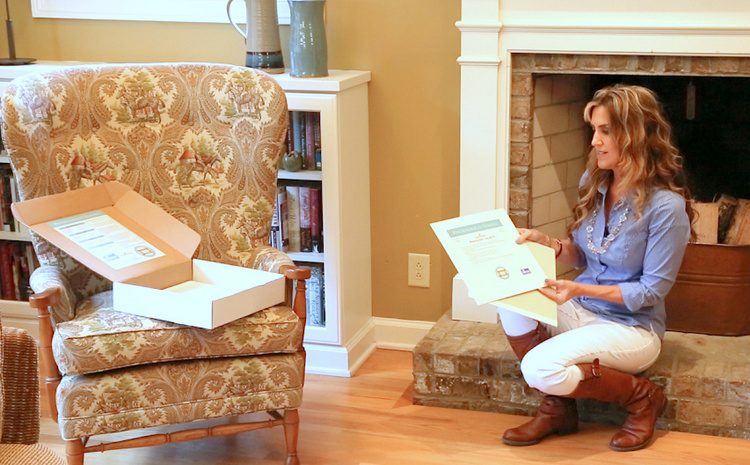 Sound easy? Well, let me tell you, developing this product and system was ANYTHING BUT!  After being unable to find any local fulfillment company willing to hand-paint these boards to my specifications, Mr. Man and I had to figure out the best way to do this in bulk. Here's a shot of the area in our warehouse where he built an ingenious paint booth: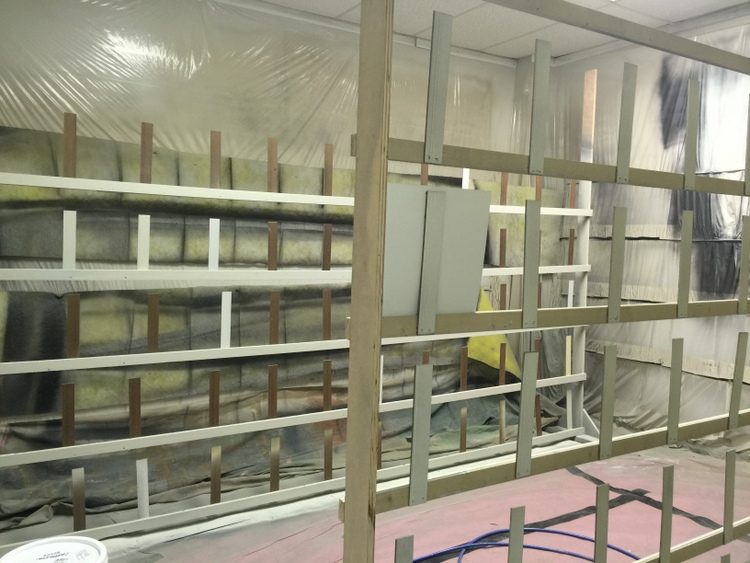 Even my kids spent many, many hours this summer sorting painted boards, applying stickers, and packing kits. I did pay them for it, but I can't say they were terribly happy about it.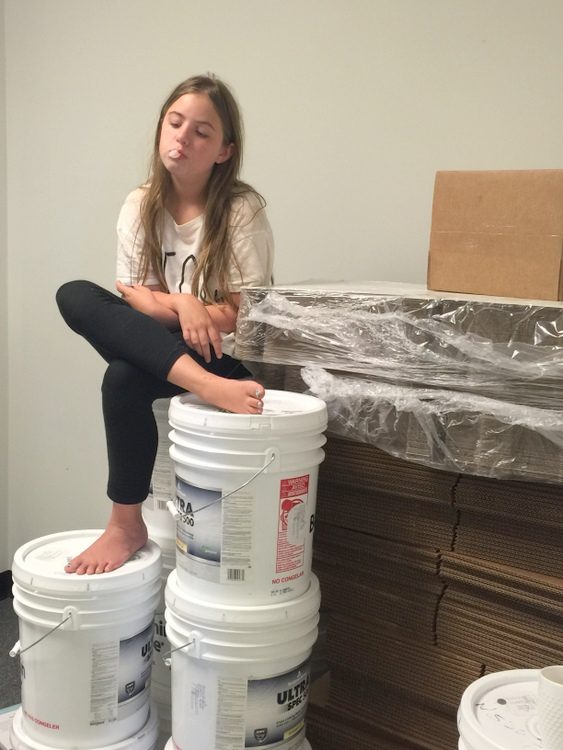 But Benjamin Moore was pretty happy to see me hauling out these 5-gallon buckets, I can tell you.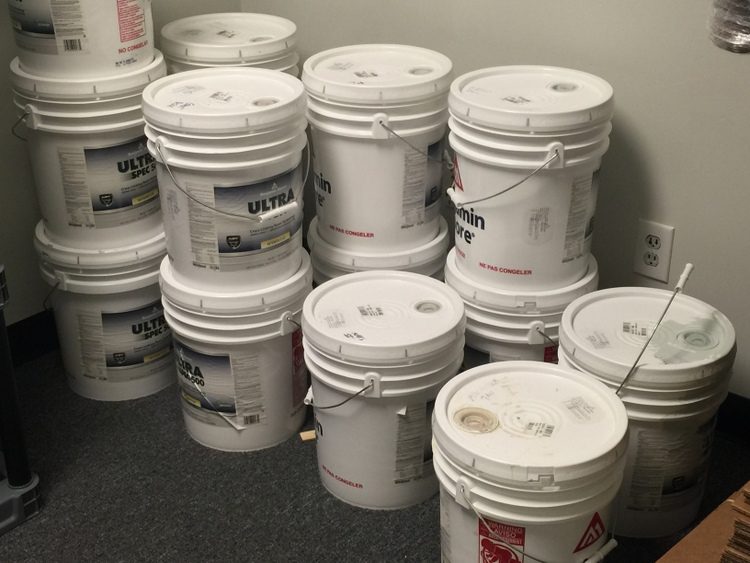 Here's a photo of me demonstrating how to choose the right wall color for this flooring last week at the Expert Psychological Stager™ training course. Previous graduates of my course have purchased the prototype of the kit over the last year and have been so helpful in giving us feedback to help perfect the toolkit.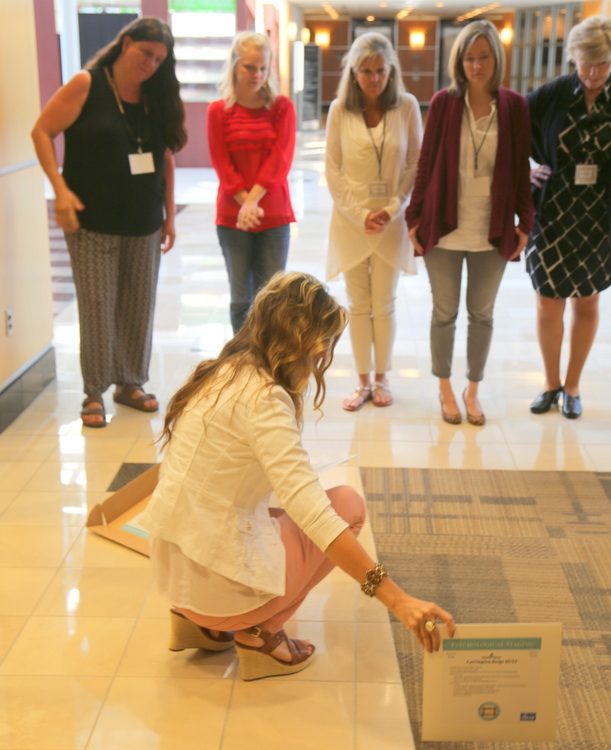 Here's what some of them have said about their experience using the Psychological Staging™ Paint Color Toolkit:

The kit has truly been a lifesaver during consults where I have no idea what I'm walking into or when I get stuck trying to find that "perfect color" for a client.
– Morgan Thompson, Graced Interiors

I love using my pre-made boards! Beautiful, practical colors and such a great visual aid for clients! – Becky Barton Porter, EPS™ home stager

Using the color boards helps me feel so much more confident about my color choices.
– Samantha Ley, Canterbury Home Staging

The staging color boards are one of the most useful items in my "tool bag." They are lifesavers!
– Karen Brodrick Hattan, Home by Hattan

Kristie's top picks for staging colors has been priceless for my business It has made my life so much easier! Not only does it help with staging consults, but I also have used it for color consults for clients looking for a fresh, neutral look. I consider a very powerful personal weapon for your business!
– Linda Green,  Reinventing Spaces by Linda
Because we are producing these kits in-house (so to speak), a limited number of Paint Color Toolkits are available until we are able to produce more. You can find much more about the product by visiting the landing page, and be sure to watch my promotional video by clicking on the image below: