You know how important furniture placement is to me.  I analyze, study, and experiment with it ceaselessly.  Why do I care so much?  Because I find that the Number 1 reason that most rooms look "wrong" is because of bad or off-kilter furniture arrangement.  I have clients who are completely flustered with their bedroom furniture placements because they cannot see the possibility of putting the bed in front of a window.  Here are a few examples to prove to you skeptics once and for all that the bed CAN be under  a window: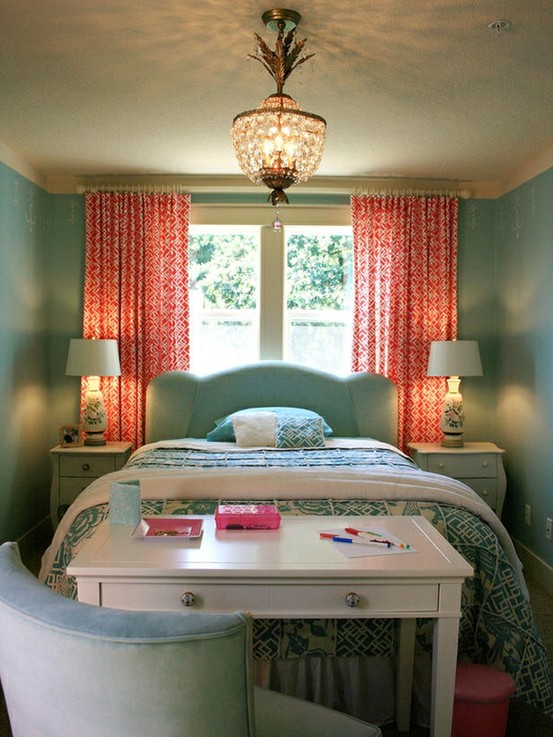 98% of people would have put the bed in the photo above on one of the other walls in the room, but they wouldn't have gotten the fabulous look that this small room got largely because the bed is centered on the window.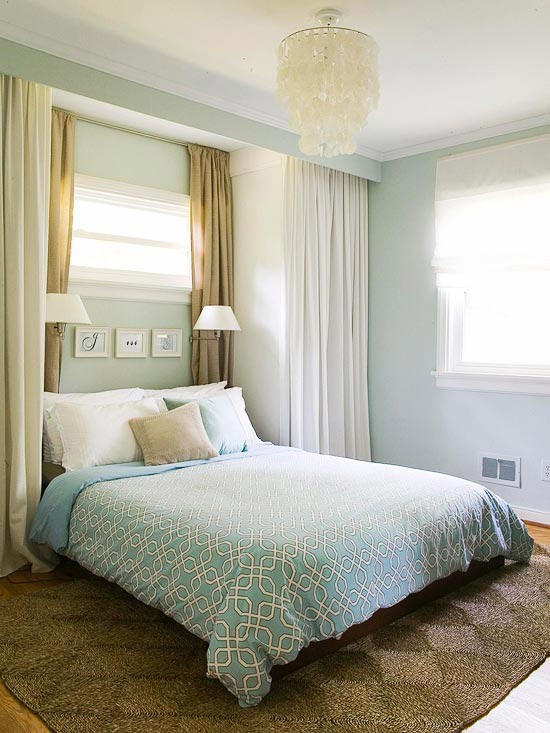 In the photo above, the homeowner gets extra closet space on either side of the bed (behind the curtains) and solves the awkward problem of a high skinny window by placing the bed under the window.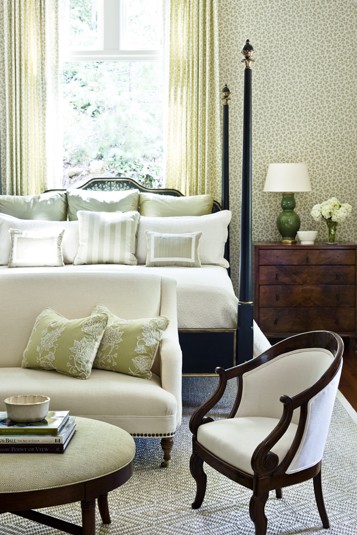 Look how beautifully balanced the room above looks!   Here's another lovely room with the bed placed under the window: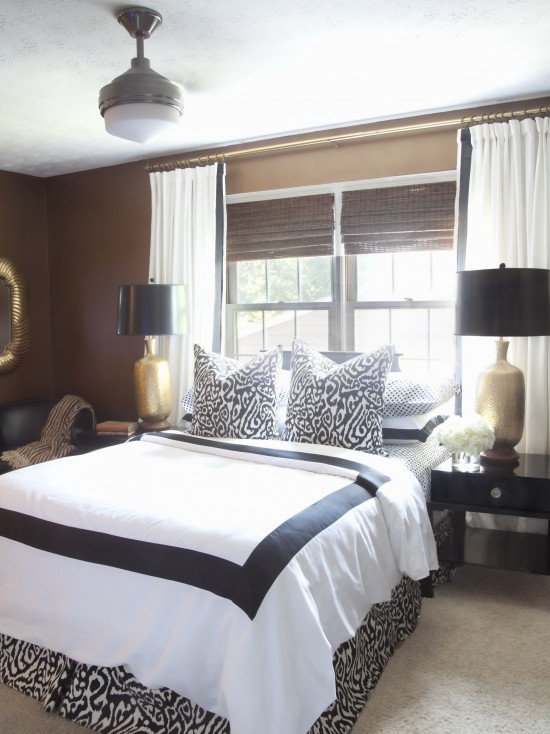 Lest you think I don't practice what I preach, here's where my bed happily sits under the window: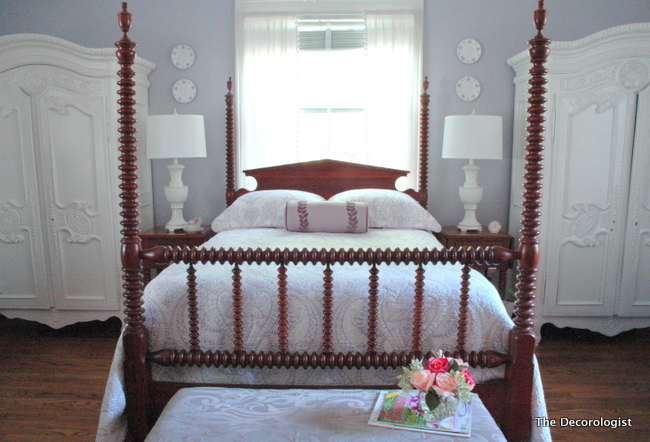 My Own Bed Under a Window
Sometimes the shape and architecture of a room calls for the bed to be placed squarely in front of a window, and there is NOTHING wrong with that.  Sometimes it's just the right thing to do!