Brrrrrr.  It's cold and snowing in here in Nashville.  But it can be cozy and warm in the little nests we make for ourselves!  Here are my top 5 ideas for cozying up your home in winter:
1.  Bring in cozy fabrics in pillows, throws, and drapes like velvet, corduroy, or fur.  Even ruffles – which are everywhere in decor right now – add fluff to make you feel just a little warmer.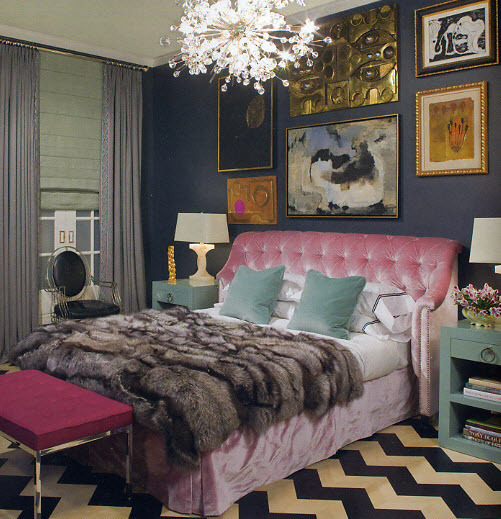 2.  Rearrange your seating to cluster around the fireplace.  Nothing says cozy like a blazing hearth.  Even if you don't have a fireplace, clustering your seating closer to illicit cozy conversation is the next best thing.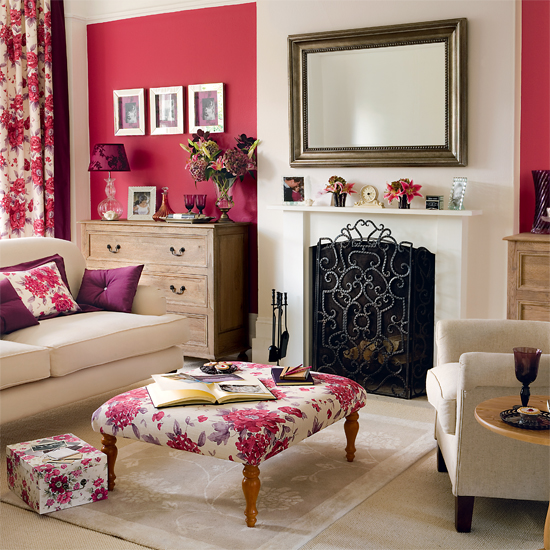 source
3.  Adding in throws and blankets to seating is a no-brainer.  But how about draping furs and throws over tables and ottomans to visually warm up the space?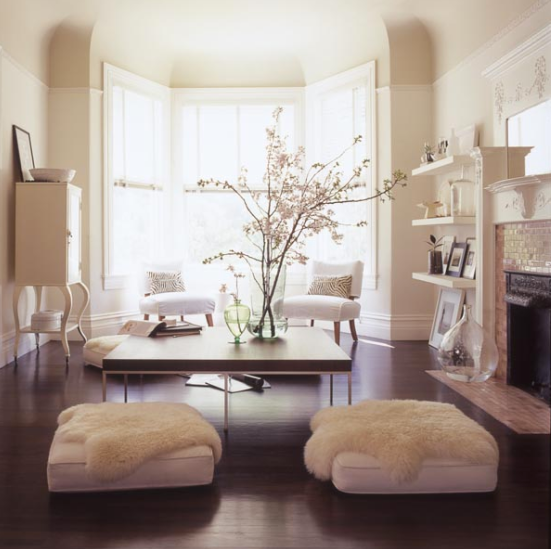 4.  Layer darker, earthier accessories over the lighter base you already have.  Think browns, dark jewel-tones, and wood.  Replace lampshades with darker or patterned ones to warm up the light in the space.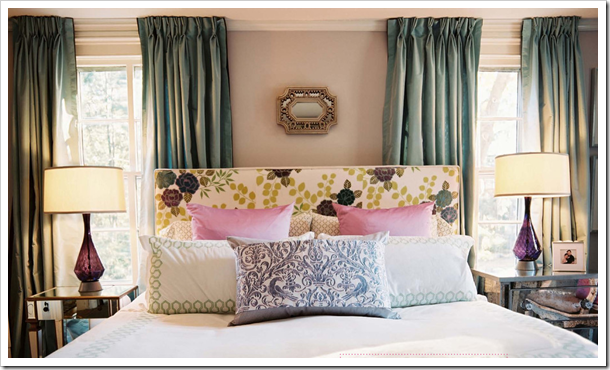 5.  Use rugs to warm up a conversation area.  Experiment with layering a smaller Persian over a larger sisal, or create your own unique rug with floor tiles available from companies like Flor.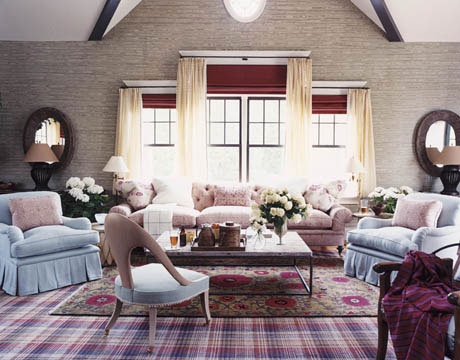 Have a fluffy white rug in your child's nursery?  Why not bring that into your living room for the season? That's what I did here in my own living room, where my children love to curl up and play games in front of the fire.