I recently decided I needed to make a few changes in my office.  I can't say this is anything unusual for me, especially because I am organizationally-impaired.  My office and my prop room are the two most difficult areas of my home to keep looking sharp, because they both require constant reorganization.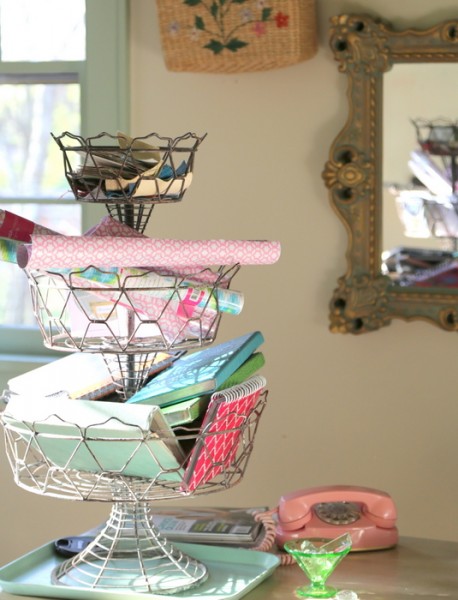 wire tiered basket from Home Goods
It's been two years since I got this room really organized.  So I decided now was the time to change up a few things and make the room lighter and brighter by removing the curtains that have hung in this room since it was a nursery for my kids, along with the large bound rug that's been in there for 13 years.  I pulled the curtains and rug out, which instantly made the room so much bigger.  Then I decided I needed a little bit of modern in my oh-so-vintage space.  So I ordered two of these: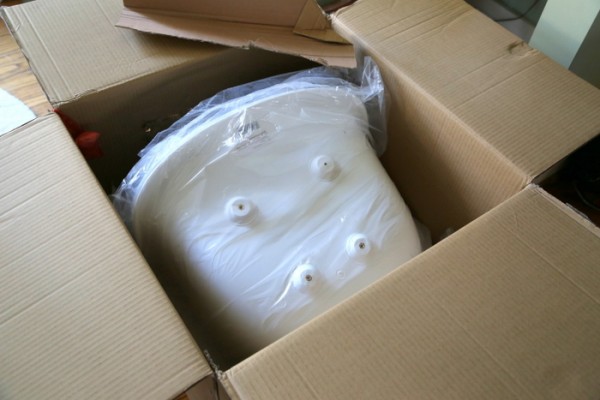 ???
Can you tell what I bought?  I put them together myself!  But then I had to get Lego Allen to put them together correctly.  Oh, Lego Allen works for Mr. Man.  My kids call him that because he looks just like this guy: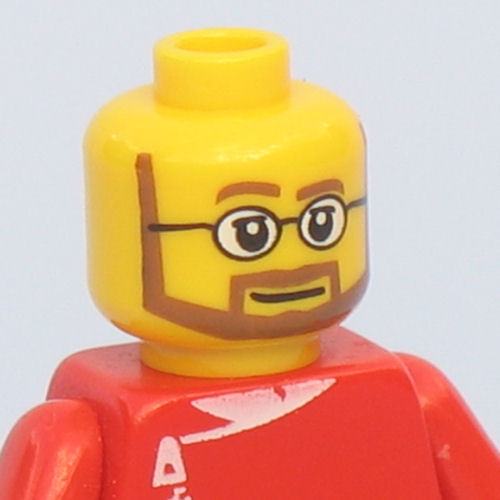 Say hello to Lego Allen
Allen is awesome about helping me out when Mr. Man is too busy.  Recently he helped me carry home a new piece of furniture for my dining room from an estate sale – Mr. Man didn't even notice it for days.  So now the very cool pair of Baxton Studio Florenza plastic armchairs are in my home office: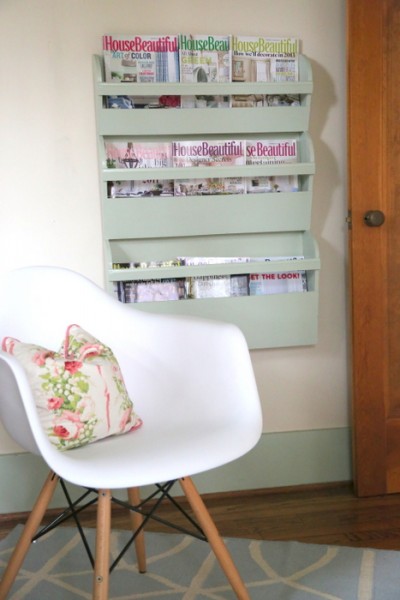 There's one on either side of my desk.  This is the view upon entry into the office now: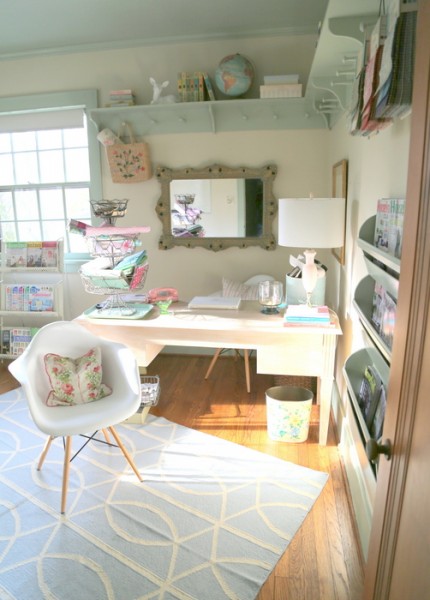 my home office
These chairs add a retro modern element to my very girly home office.  They are made of molded plastic, but are surprisingly comfortable.  And they were quite a bargain at $158 for the pair.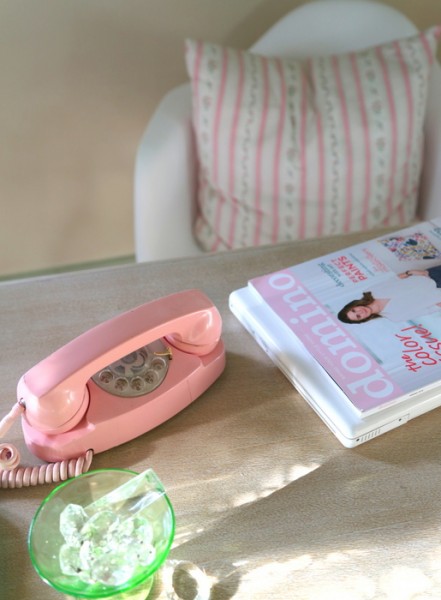 still girly
My pink princess phone doesn't currently work, but I'm going to ask Mr. Man to get it functional for Mother's Day.  Which may mean that Lego Allen is going to fix it.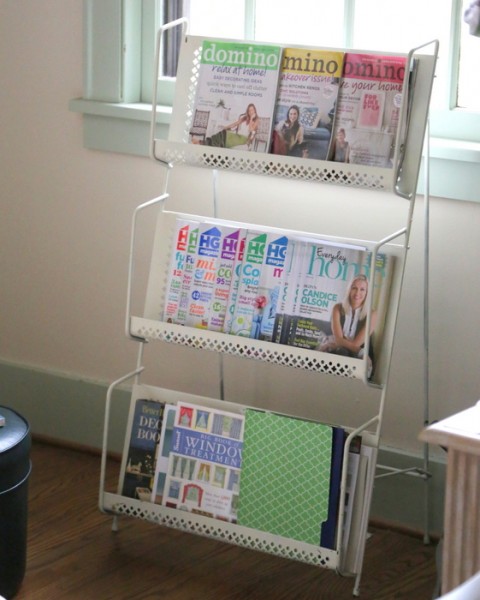 wire magazine rack – yard sale find
And I'm pretty happy with the new, fresh rendition of my home office.  Oh, and Lego Allen hung that chandelier for me, too!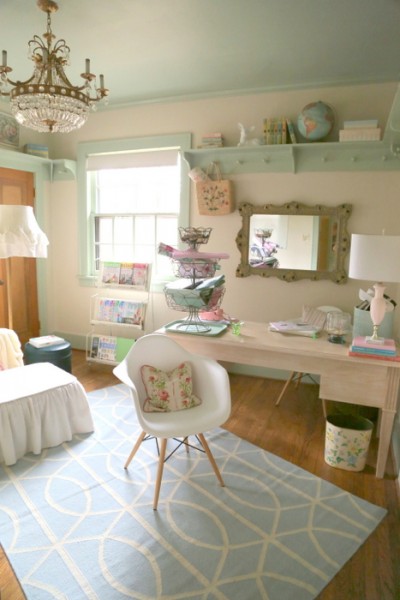 home office
And I still have room for a cozy chair under the window, where I can curl up and read my design magazines and books.