I shared design trends and paint colors from HGTV's Smart Home 2014 that I toured a few weeks ago, and today I am sharing the dinner party I hosted for the southern bloggers who came to Nashville for the exclusive blogger tour.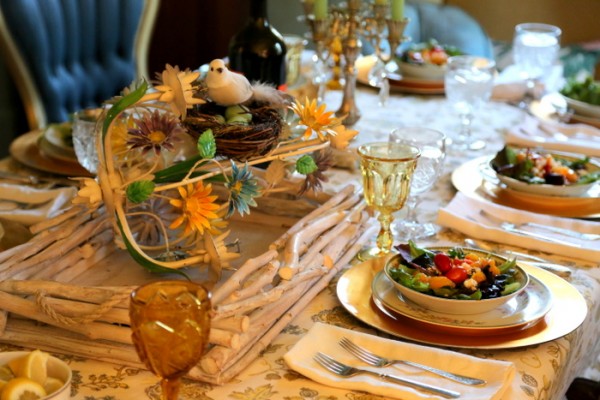 To say, "I hosted the dinner" makes me sound a bit more generous than I deserve!  In reality, Forest Home Media, who represent Carbine & Associates (builders of the HGTV Smart Home 2014 in Nashville) had the dinner catered.  Let me tell you – having a dinner catered in your own home is all kinds of awesome!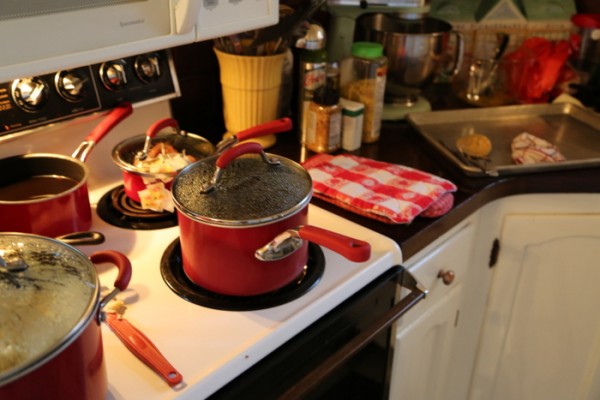 catering by Simply Epicurean's Cydney Osborn
It was great to get to know all these amazing bloggers.  Most of these ladies make a nice full-time living from blogging and have a mind-blowing number of readers and followers.  Only a couple of us blog secondary to our primary business.  **News Alert** I do NOT make a living from blogging, but it does help grow and expand my business!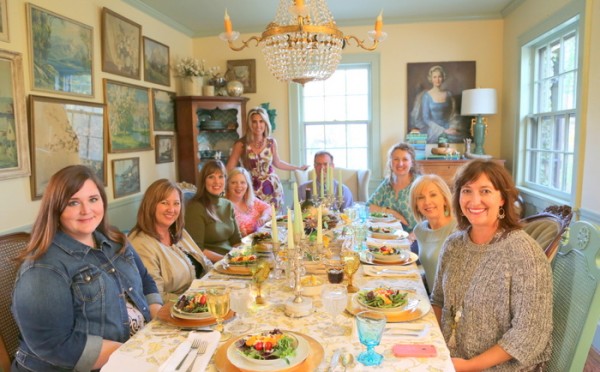 Beth of Unskinny Boppy, Dana Tucker of Forest Home Media, Heather of At the Picket Fence, Karianne of Thistlewood Farm, me, Kate of Southern Belle Simple, Rhoda of Southern Hospitality, Brandy Adams of Make + Model (photo by Nancy McNulty of Forest Home Media)
What an unbelievable think-tank I had gathered in my home!  And we had a lot of fun, too.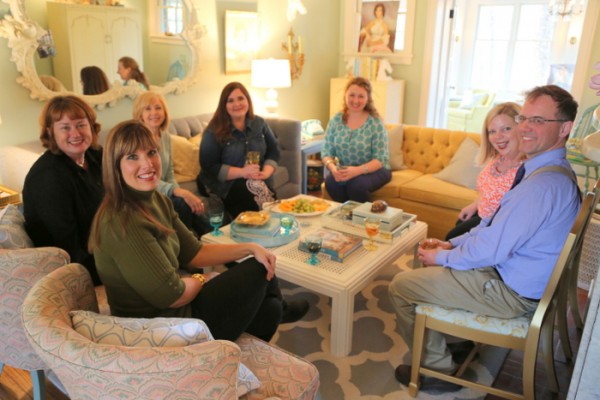 One of these women entrepreneurs is Rhoda of Southern Hospitality, one of the front-runners in the world of home bloggers.  Such a lovely and gracious lady, Rhoda took a bazillion photos of my home and featured it last Friday on her wildly-popular blog.  Please hop over and see the pics on her blog!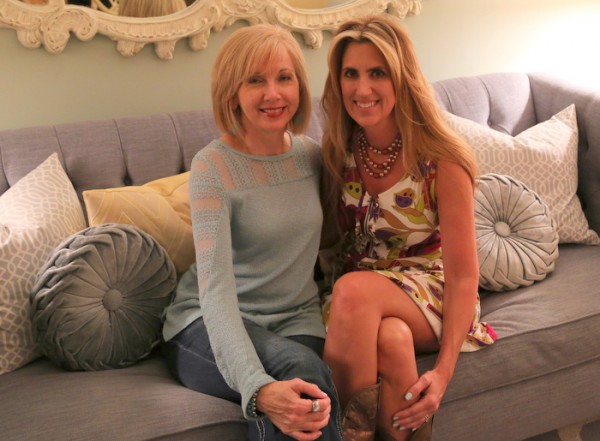 with Rhoda from Southern Hospitality
I also got to spend more time with the owner of one of my latest obsessions.  Brandy Adams of Make + Model curates vintage decor for her business and hosts Pop-Up Sales in Nashville several times a year.  Her next one is this Sunday, May 4th, so check it out if you live in the area or visit her online store here.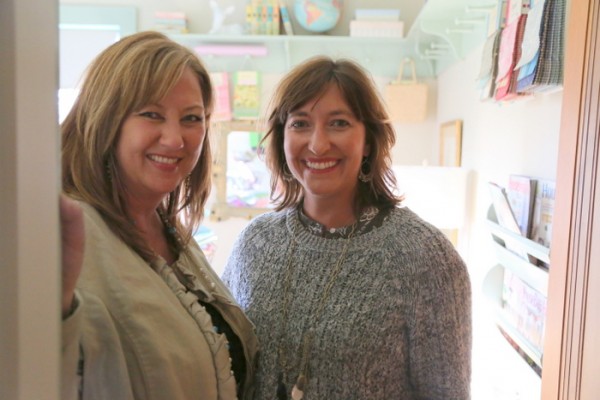 Dana Tucker and Brandy Adams
I'm looking forward to our Front Door Friday – Spring Edition this week!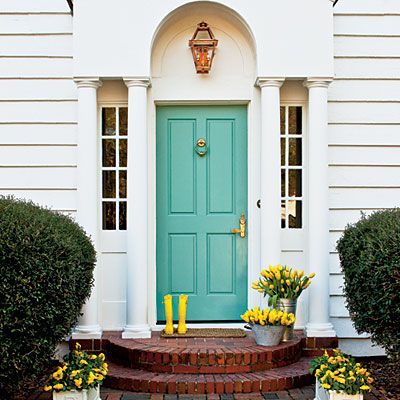 Front Door Friday – Spring Edition
Looks like I'll have a full day (or more likely, two) of front doors to transform for readers all across the country.  We can probably fit in one or two more, so if you need a facelift for your front door this spring secure your spot before we're booked solid by contacting my assistant at [email protected] today!
Share this Post