Another busy week when I've barely had time to write!  This week included a Speed Staging that was pretty dramatic.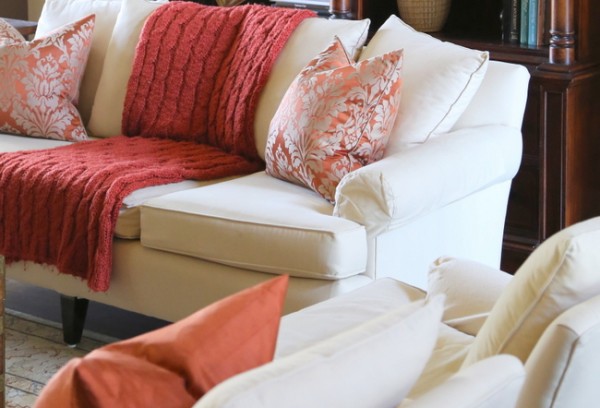 speed staging in Brentwood, TN
I should have some before/afters to share with you soon.  It's always fun for me to work with the Allen Team at Brentwood Area Homes – we are like whirling dervishes during our Speed Stagings!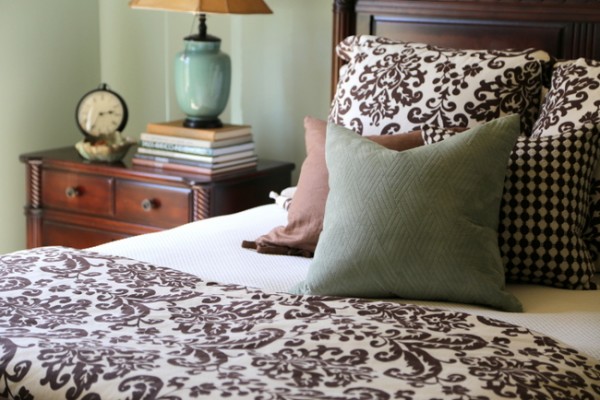 Brentwood, TN home staging
I also spent one morning hanging art and styling bookcases for an ongoing client: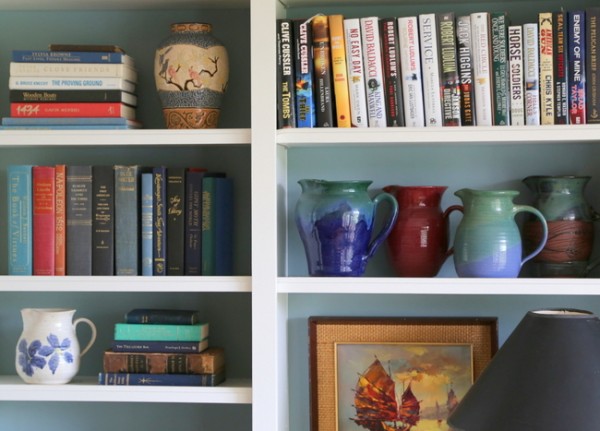 styling bookcases
And the following morning checking in on another client's bedroom progress.  We are so happy with the new chairs for beside the fireplace.  How lucky is she to have a fireplace in her bedroom?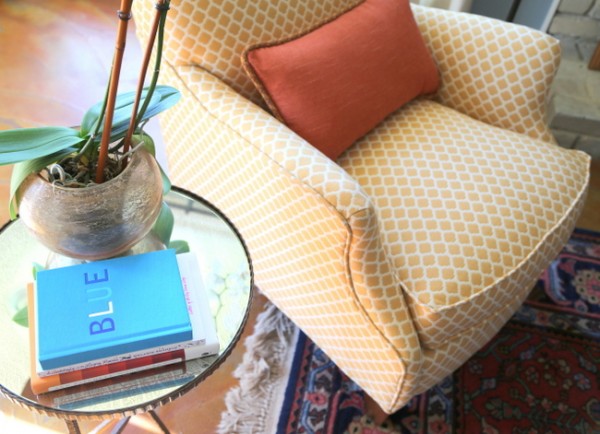 new chair in buttery yellow fabric!
This is yet another fireplace that we have transformed with paint.  This was the fireplace before: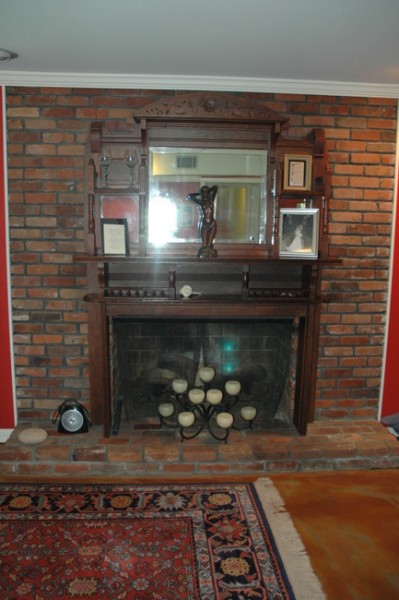 fireplace before
The room is nearly complete – you'll see more soon.  Here's a sneak peek of the difference: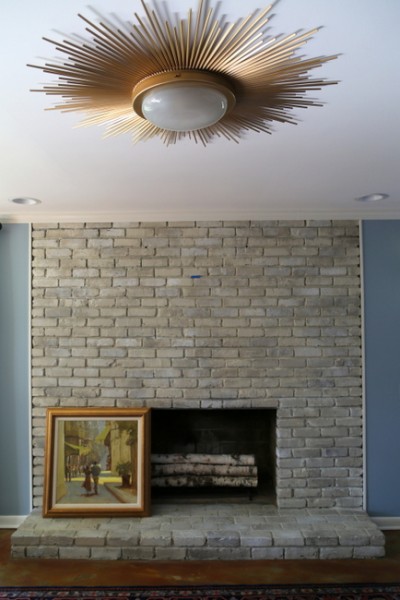 Then yesterday, I taped two news segments with Talk of the Town's Tuwanda Coleman.  She just bought a new home, so I shared some tips about choosing new paint colors for your home.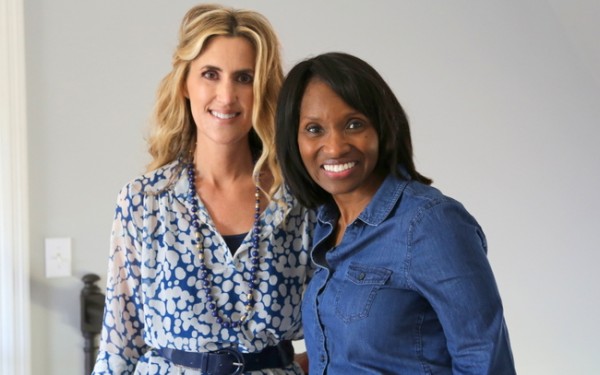 Me and Tuwanda Coleman of Nashville's top midday show, Talk of the Town
I was pleased to be invited to a brainstorming meeting about the 4th Annual Bella Rustica Barn Sale this fall. This is THE sale to attend in the middle Tennessee area, so make sure you mark your calendars for October 10-11, 2014!

Bella Rustica 2014
Proceeds from the Bella Rustica sale benefits AGAPE, a wonderful charity that provides counseling, adoption services, and foster care for needy children.  Linda Lindley, the tireless organizer of the event, gave me these sweet gifts as I left the meeting: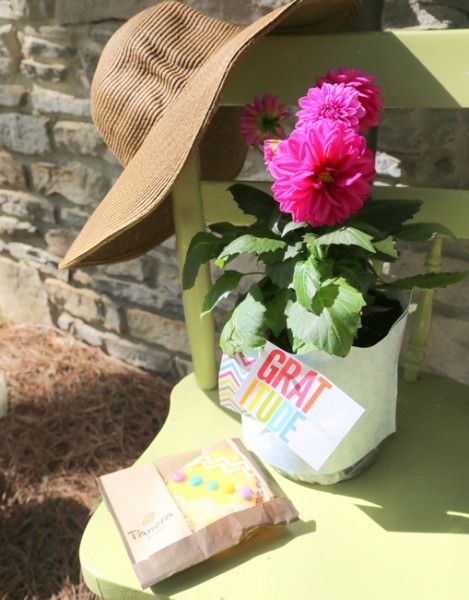 gifts from Linda
Nothing like a fabulous hat, flowers, and a fabulous cookie to make my day!  Thank you, Linda!  I'm really looking forward to this fabulous event – I always find the greatest treasures. Just look at some of what I scored last year: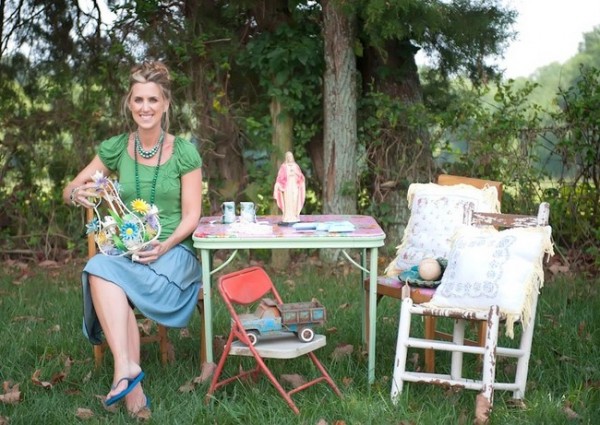 Bella Rustica 2013 treasures, Melanie G Photography
Oh, and my article on the HGTV Smart Home hit the local paper this weekend, so that was fun to see!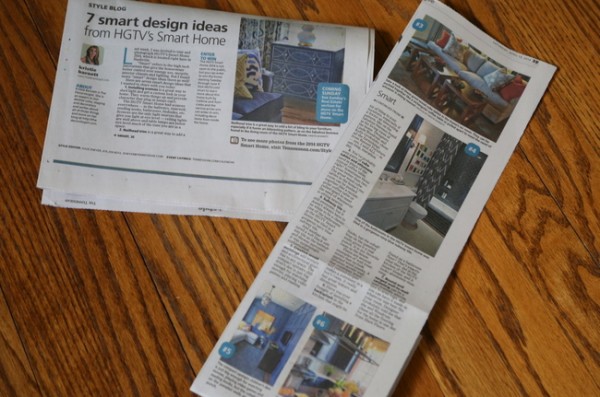 find The Tennessean article here
I hope you all have a wonderful Easter weekend.  We're having a big family Easter dinner and egghunt at our home on Sunday.  See you next week with new before-and-afters and decorating ideas!