I have a little weakness for chairs. Vintage chairs. In their original upholstery. I wouldn't consider myself a clean freak, but it does concern me that I sometimes bring home a 50-year-old chair that could be dirty. I don't buy any upholstery from second-hand stores or Goodwill anymore because I am fearful of bedbugs, but I love a good estate sale from a clean home or the Everything But the House (EBTH) online auction site. Even in a "clean" home, there can be loads of dust, pet hair, and/or other allergens in the upholstery.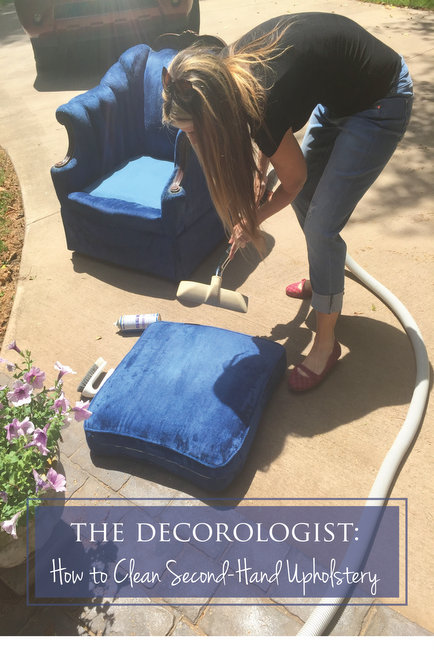 Or like many of the estate sales I go to, everything may smell a little too much like White Shoulders perfume.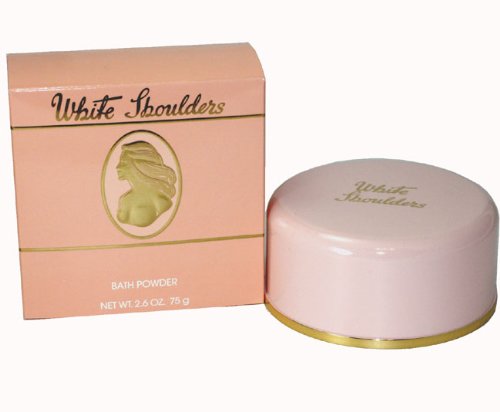 also known as Eau de Nursing Home
Regardless, I have a routine for cleaning my upholstered treasures that I thought I'd share with you! I recently found this big blue velveteen chair that I thought would be perfect for my teenage daughter's bedroom – we've been keeping an eye out for just the right funkiness and color for a bedroom chair for her.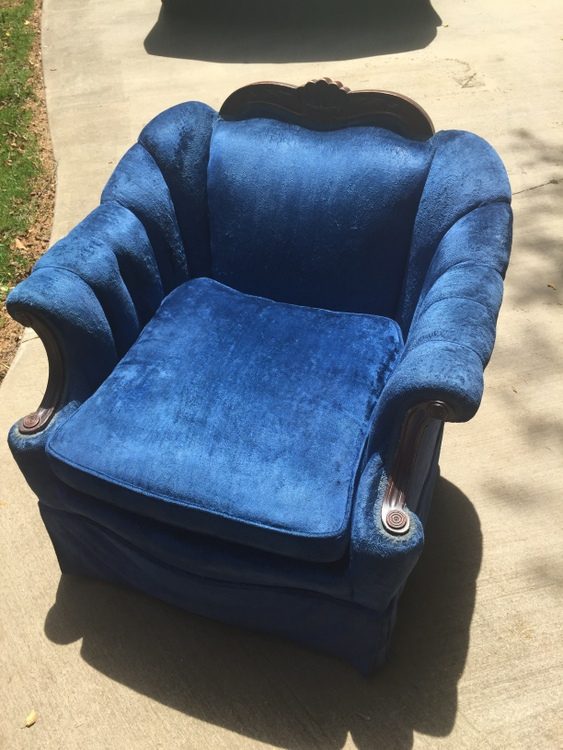 yes, I know it looks like Cookie Monster's chair . . . 
It was in an elderly lady's bedroom, and yes, it did smell like White Shoulders. Before you bring any upholstery into your house,
1) Let it air out for several hours outside.
If it's a sunny day, that's all the better because the sun beating down on it does it's own natural germ-killing.
2)  Next, vacuum the entire thing with the brush attachment of my central vac.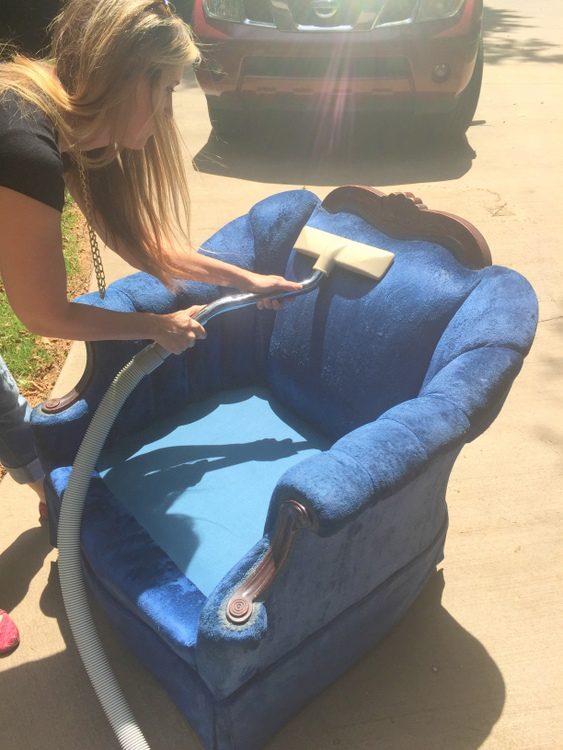 3)  After that, spray Woolite Fabric & Upholstery cleaner on the entire thing.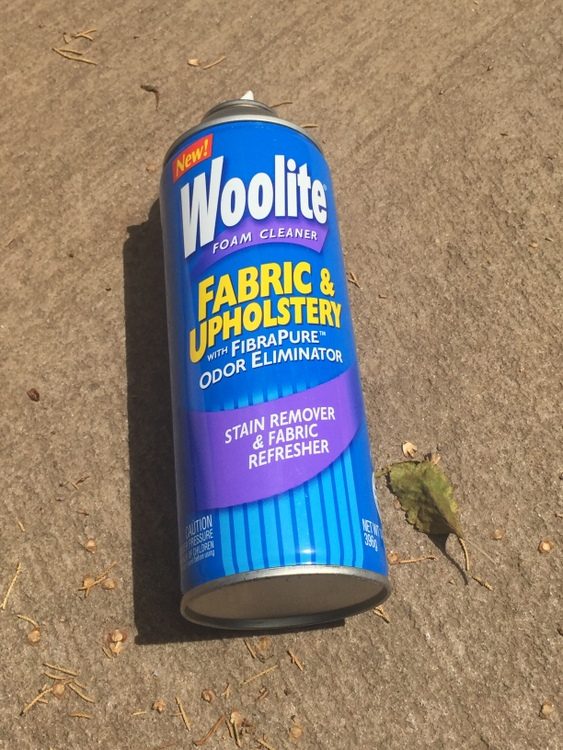 you can find my secret weapon here
I also use this to clean spots or stains on any upholstery in my house, as well as rugs. I just used it last weekend to remove some set-in spots from a recent birthday party where some cake icing was kinda ground into the rug.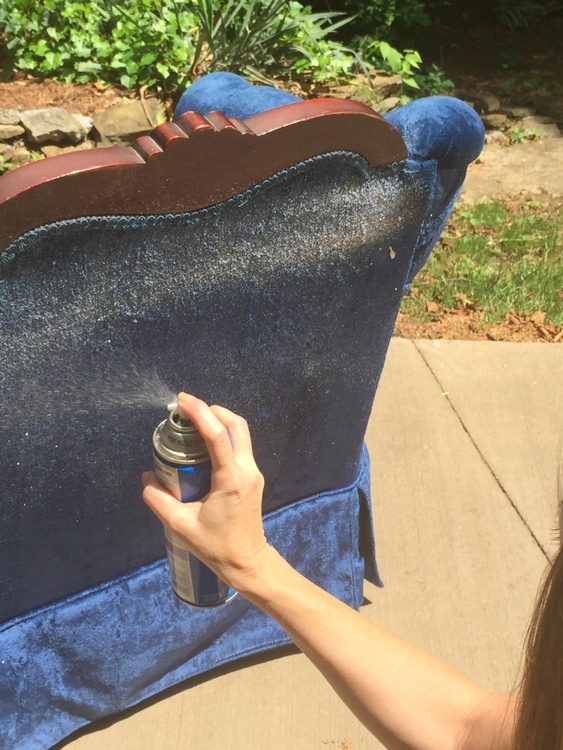 4) Stroke a clean, wet rag over the cleaner in the direction of the fabric (turning the rag and rinsing it out occasionally).


5) Use a hard bristle brush to remove dust from any crevices or to scrub anything that looks like it needs scrubbing.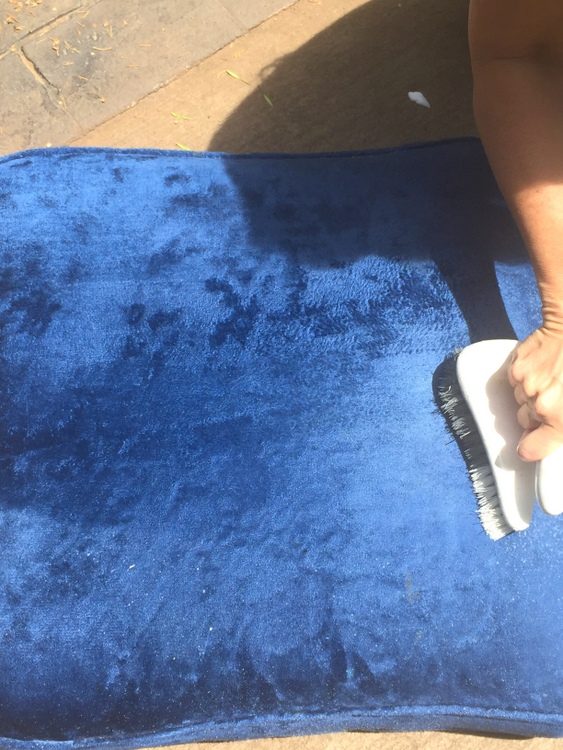 6) Finally, vacuum the entire piece one more time and let it sit outside until it is good and dry.
So here is the Cookie Monster chair, all clean and ready to go in my teenager's bedroom: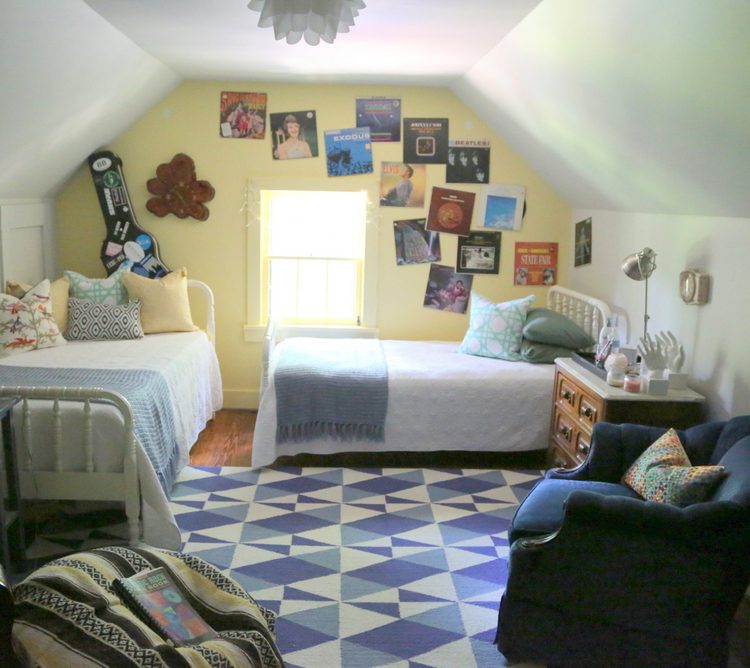 It's comfy, quirky, and it matches her decor, so we're all happy!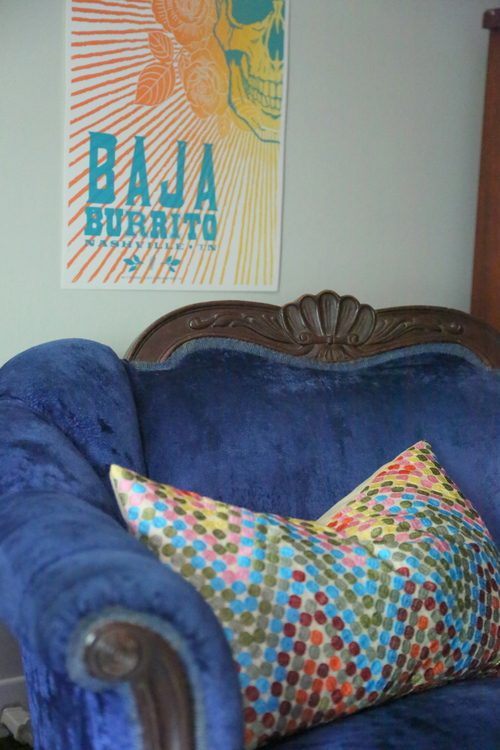 If you are looking for quality second-hand chairs, EBTH always has all kinds of upholstered options, some of which are vintage: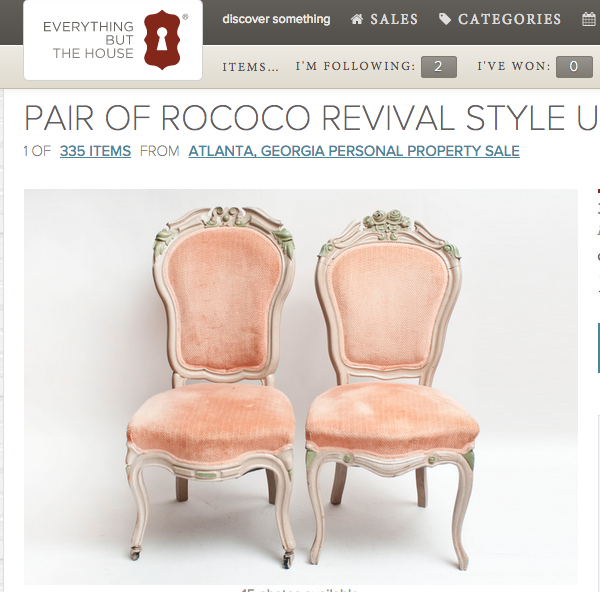 while others are nearly new, like this one I found this morning online: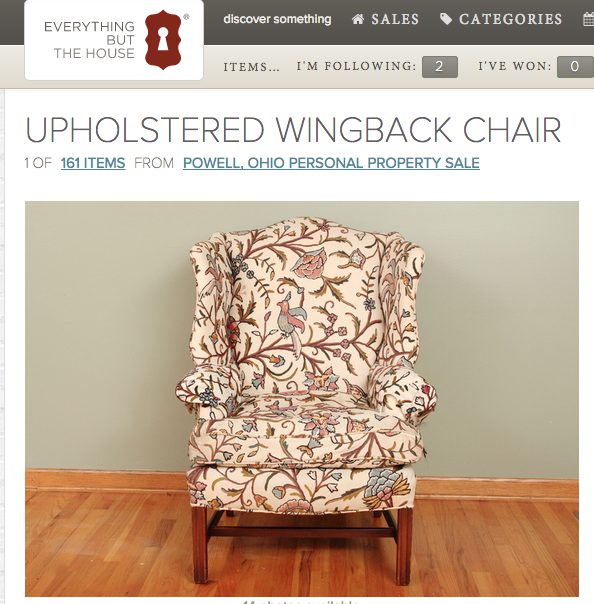 Look for sales in your area, or you can have them shipped. Or, take some time this weekend to do some hands-on shopping in local estate sales or antique malls. Hopefully, you won't get there before me 😉
The struggle is real. This post is sponsored by EBTH, but the obsession for vintage chairs is my own personal demon.