Training dozens of amazing women in Psychological Staging™ over the last year has been one of the most rewarding experiences of my life!  I am so proud of what they've accomplished since, in either starting their own home staging business or taking their existing business to the next level.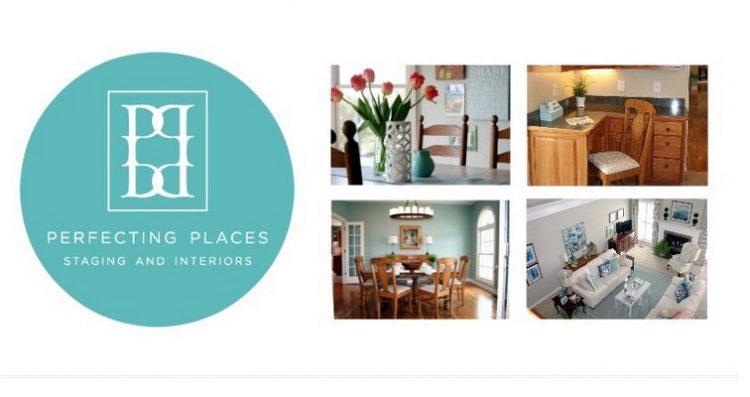 EPS Kim Hume's Perfecting Places
Kim Hume took the EPS course in January of this year and has since launched her home staging business, Perfecting Places, in Louisville, KY.  In the course, we discuss how to identify personal strengths and capitalize on your unique life experiences that will attract and retain clients. With a background in education, Kim is a listener with a heart for helping her clients meet their goals, and her EPS™ training has given her the tools for creating emotional attachments in her staging.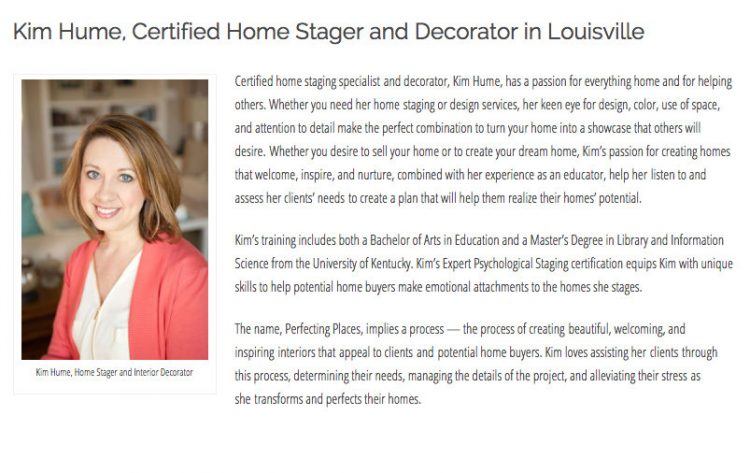 I love how Kim transformed a living room in a recent staging in Louisville. Here's the room in its "before" state: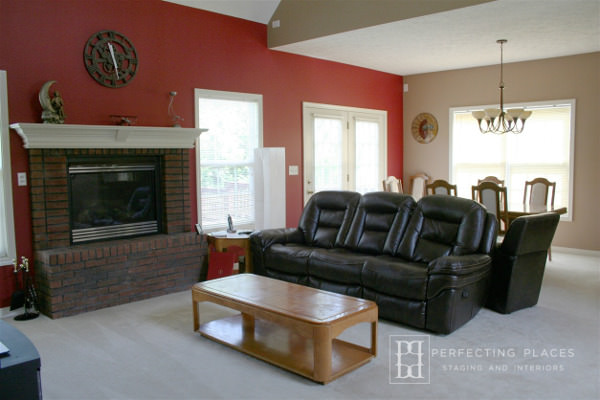 before
She definitely applied what she learned about the right way to put the focus on the architecture and how to use on-trend color and decor to take a dated space to a whole new place: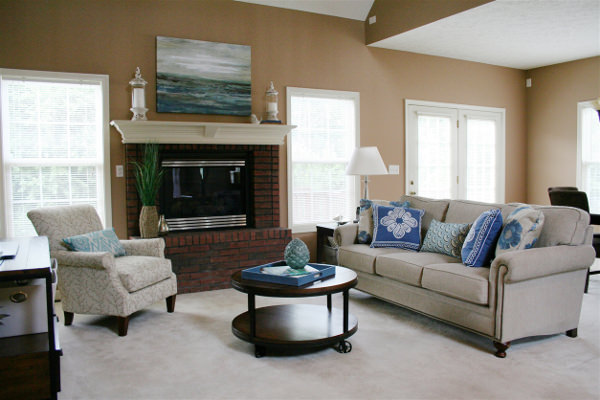 One of the hardest decisions home stagers have to make is when and where to change existing paint colors. In the EPS™ course, Kim learned my rules and the specific colors that make the difference that is needed to appeal to today's homebuyers. This bathroom is a great example of how important it is to know when to change the color and what color to choose.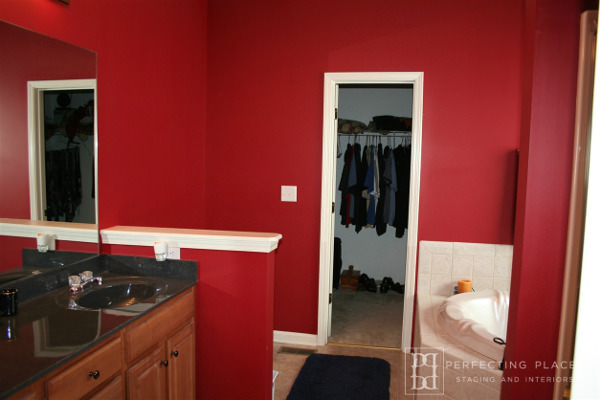 before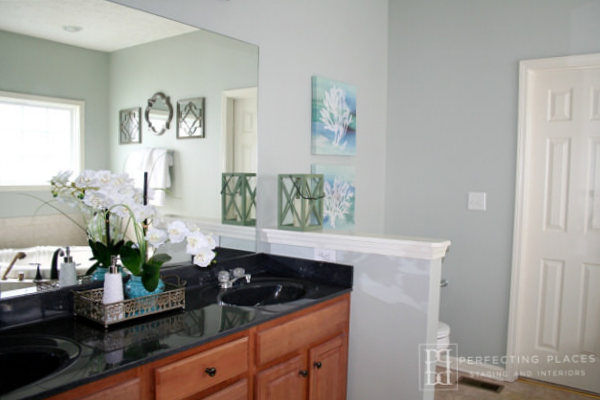 after
This color not only updates this bathroom, it also makes the vanity and wood cabinets look more attractive and high-end. If you are putting your home on the market, the RIGHT home stager can make all the difference in your bottom line. Statistics show that staged homes sell for over 15% above non-staged homes. For a $300,000 home, that could mean the difference of $45,000.
If you are wondering if there's an Expert Psychological Stager™ in your area, you can find out who they are and contact them here. If you want to find out what it takes to become an Expert Psychological Stager™ yourself, find out here. Our March course is filling up, so don't miss this chance to start an exciting new career – you can love what you do everyday and help others at the same time. Here's what Kim Hume had to say about the EPS™ course:
"Taking Kristie's Expert Psychological Staging course was the very best decision I made to move my home staging business forward!  Home staging is so much more than simply moving furniture around or decorating a pretty house. Through this course I learned so much about color, furniture placement, addressing a home's architecture, helping potential buyers attach emotionally to a home, and so much more.  Kristie's background in psychology sets this course apart from other home staging courses, and her funny and engaging teaching style makes the very information-packed course a delight! The on-site full staging day at the end of the course provides the perfect hands-on experience to pull all of the information together, and the on-going support I receive from Kristie has been absolutely invaluable to my business!"