When my friend, Nancy, told me that Southern Living magazine was featuring the Hard Bargain Association in Franklin, TN in an upcoming issue, I was excited for a couple of reasons.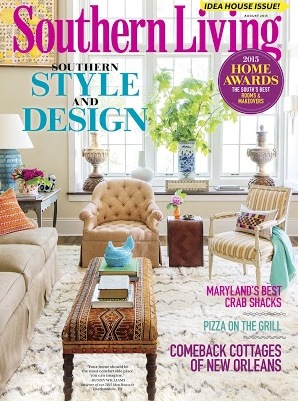 The Hard Bargain Association is a grassroots, non-profit organization seeking to preserve Hard Bargain, a historic African American neighborhood, which was founded over 130 years ago. Their vision is to:
Restore the neighborhood through rehabilitation and construction of new affordable housing
Utilize the community center for educational opportunities, job training, technological advancement, social interaction and community building
Transform the neighborhood into a vibrant community to be proud of for generations to come.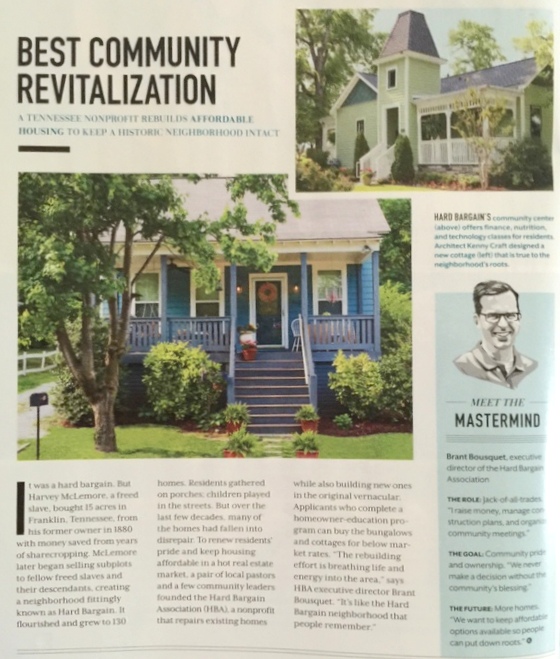 the community center, Ty's House, is at the top right-hand of this page
I was introduced to Hard Bargain over three years ago, when I was asked to consult on the design/color portion of the Hard Bargain Cemetery House rehabilitation project. This building was renamed Ty's House after being renovated by Solomon Builders, the Ty 2 Foundation, and an army of volunteers in memory of Ty Osman II. Solomon Builder's Ty Osman and his wife, Nancy, are the parents of 19-year-old Ty, who died earlier that year in a tragic highway accident. This project touched me deeply, because not only do I have personal passion for historic preservation/restoration, but because Ty and Nancy Osman are my friends.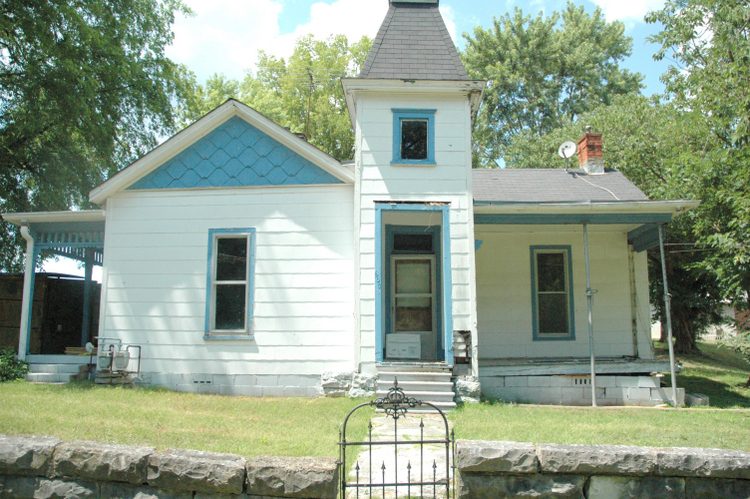 Hard Bargain Cemetery House, in its former condition
If some of you were reading my blog that long ago, you may remember this project, although I never posted before and after photos. I did link to a video of the project, but I didn't really know how to make that run correctly and it didn't work for many people who tried to view it (if you're interested in seeing the video, click here). Anyway, since this article is running in Southern Living this month I thought I'd dig out the photos and post some of them for you to see.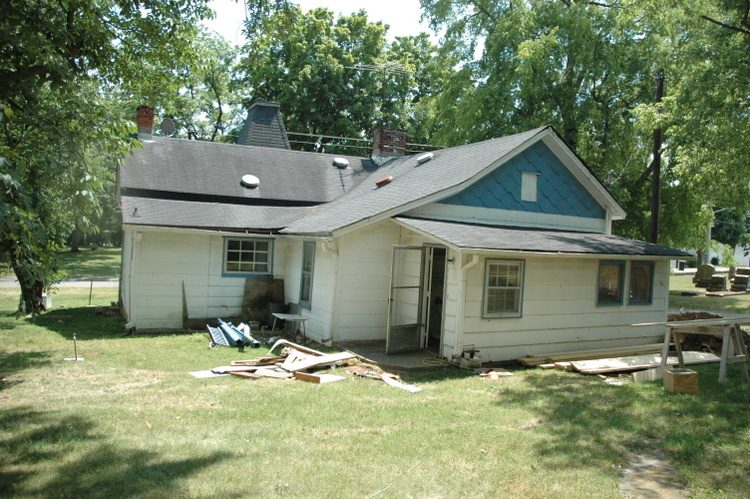 back view, before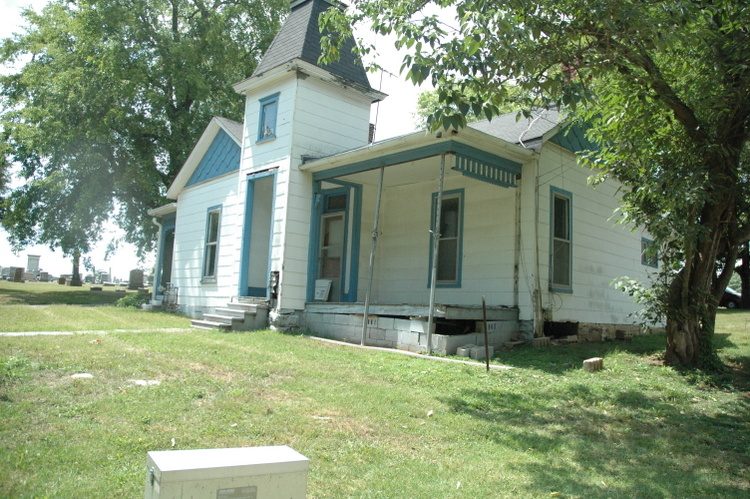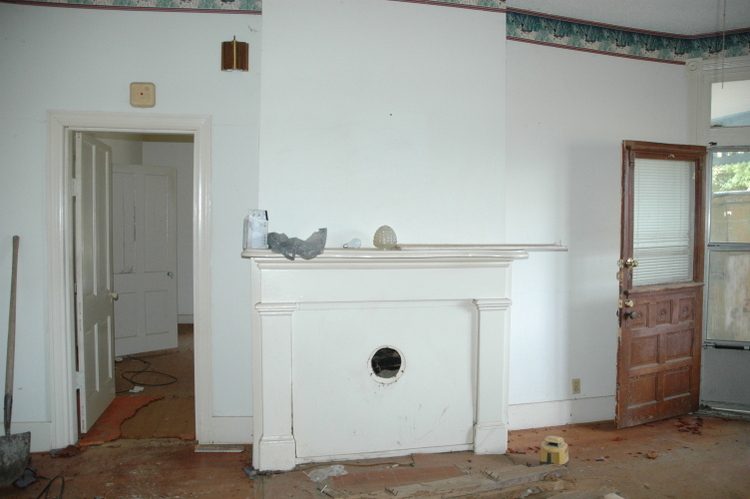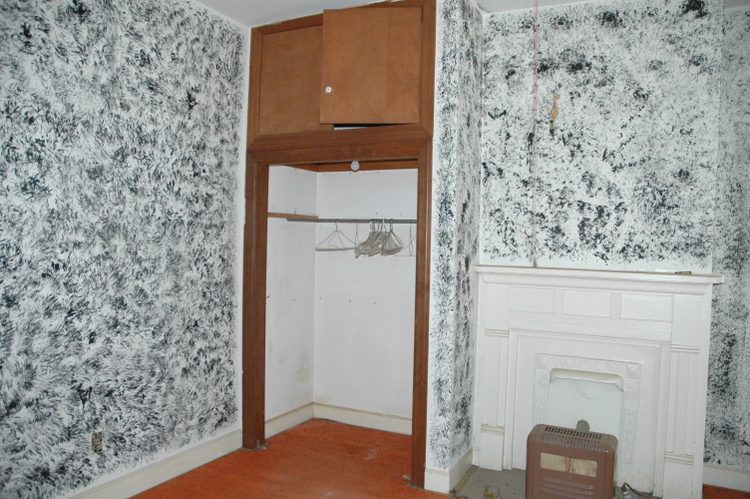 Several hundred people came out to the site three years ago this month to paint the exterior and interior of the house.  I took this photo at the end of the day when the project was dedicated to the memory of Ty: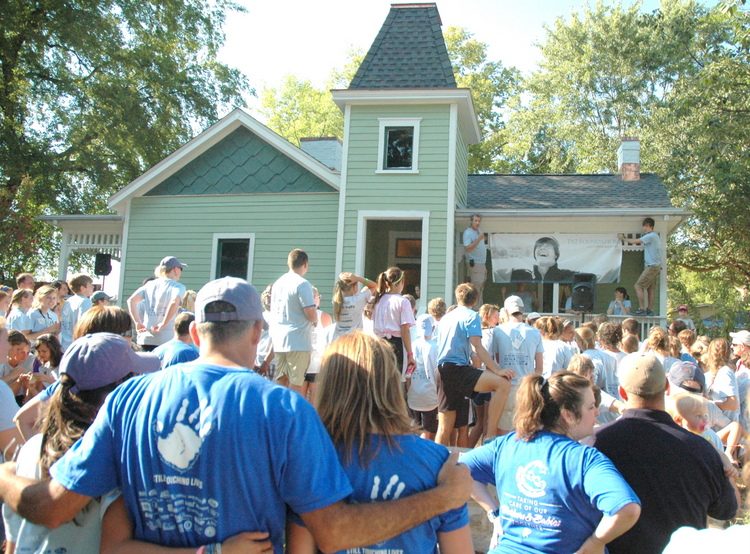 So many great people have been involved in the revitalization of the Hard Bargain neighborhood, including Brant Bousquet, David Crane, Ty & Nancy Osman, and so many others I will never know. I'm grateful I was able to help with a little part of it.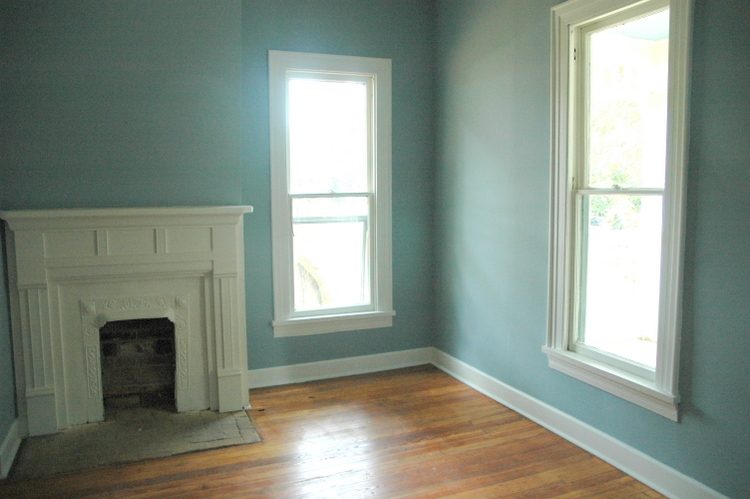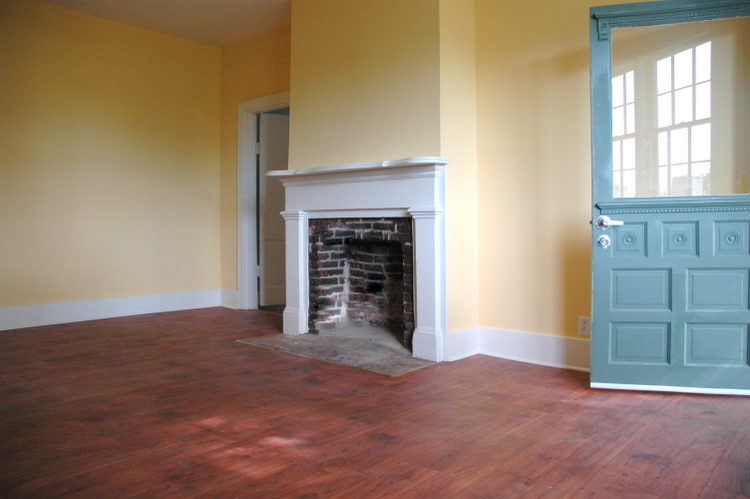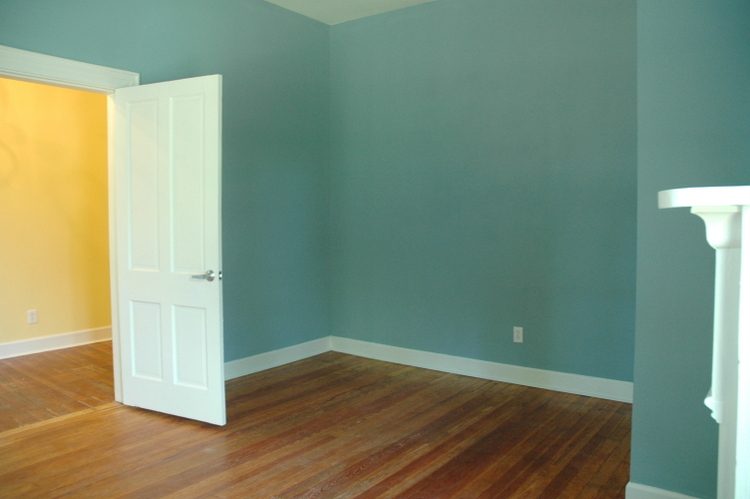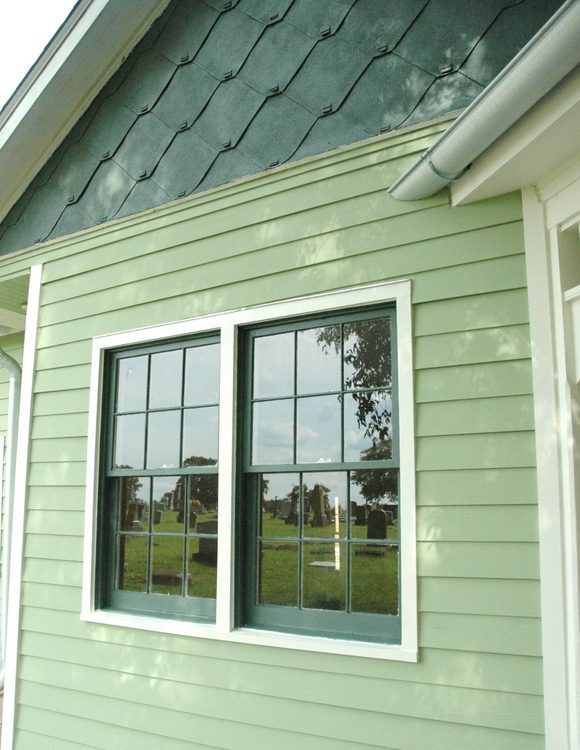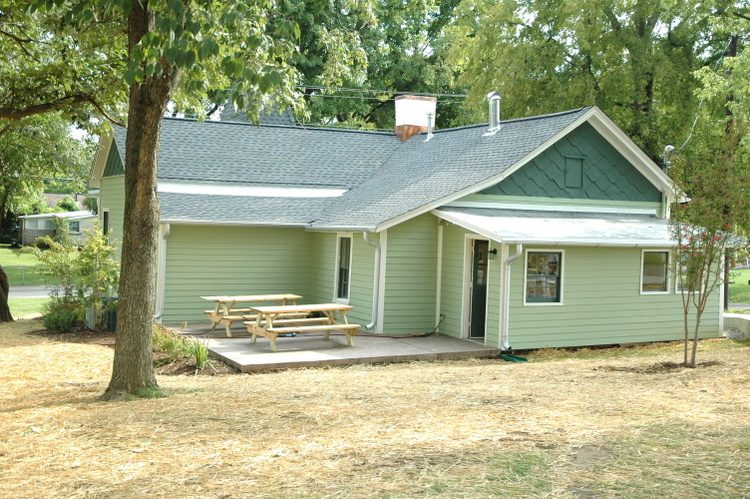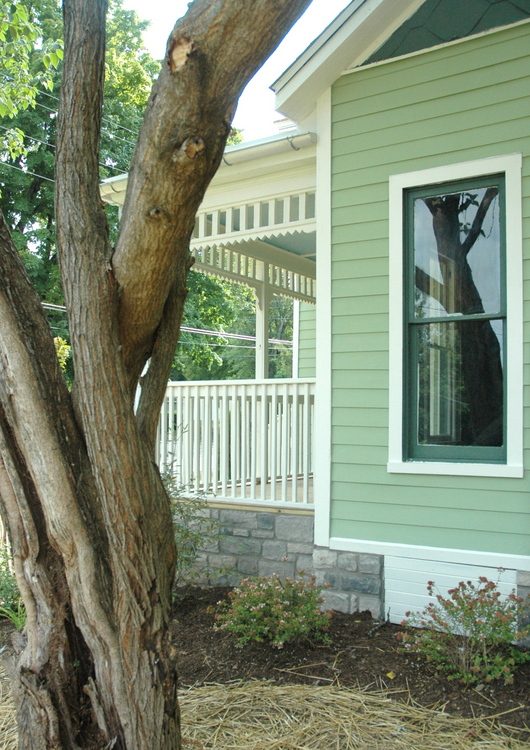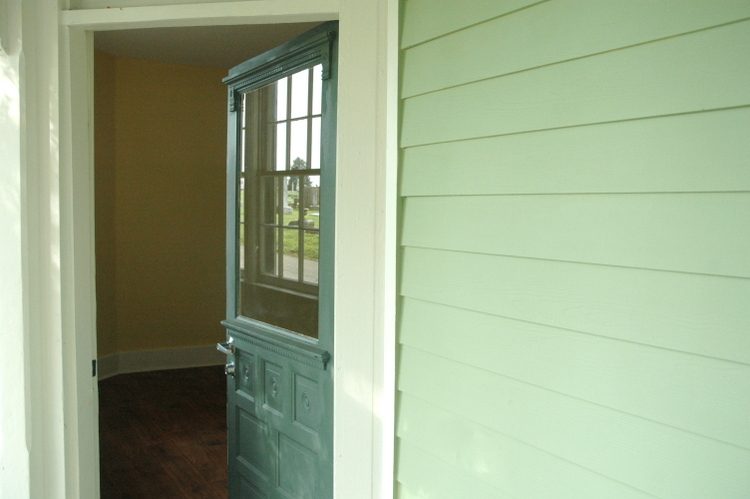 I drove by Ty's House on Friday after working with a client in a nearby area and took a few photos from the street.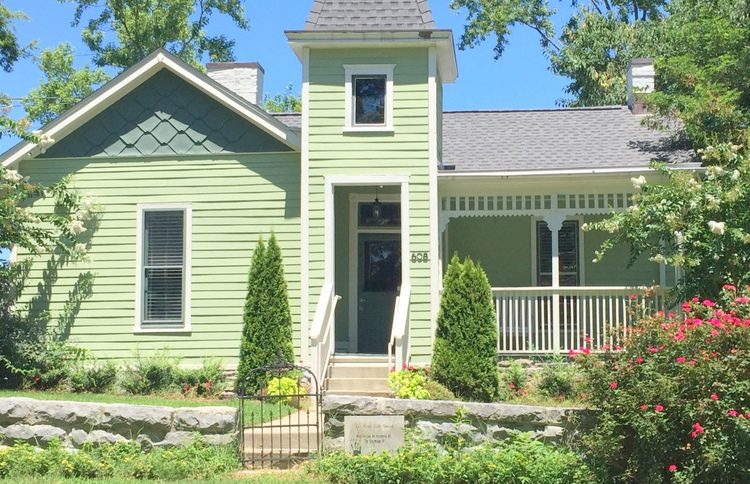 Now that the landscaping has all filled in, it looks even more beautiful than on the day the work on the house itself was completed.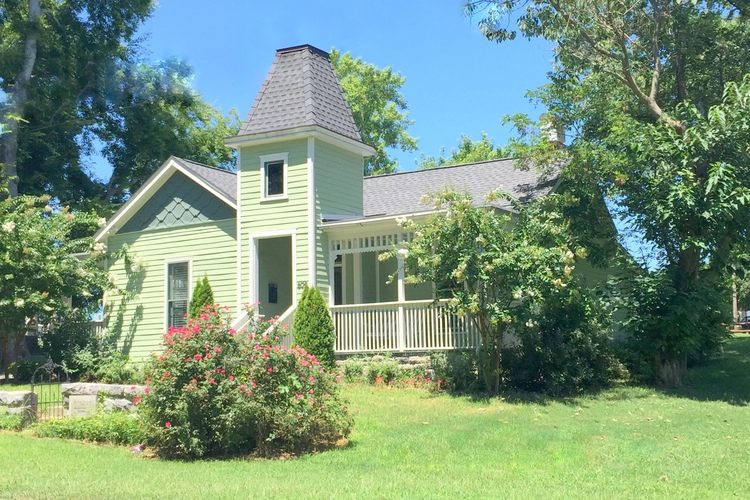 I continue to support the Hard Bargain Association because of the continuing good it does in this community. If you'd like to donate or volunteer with this organization, you can find out more here.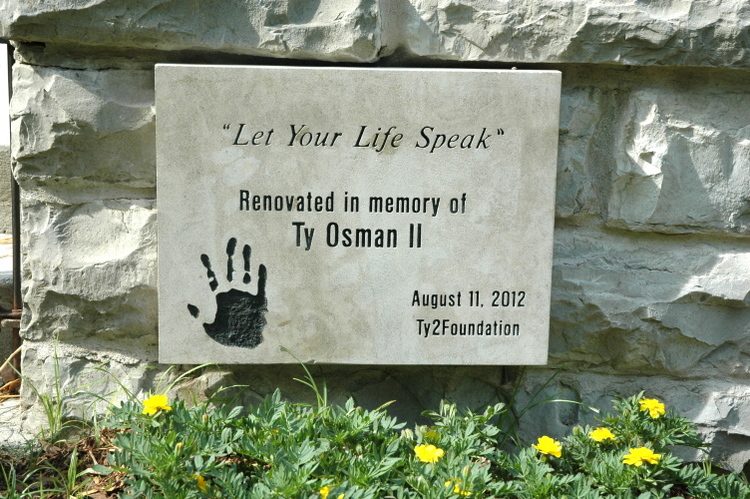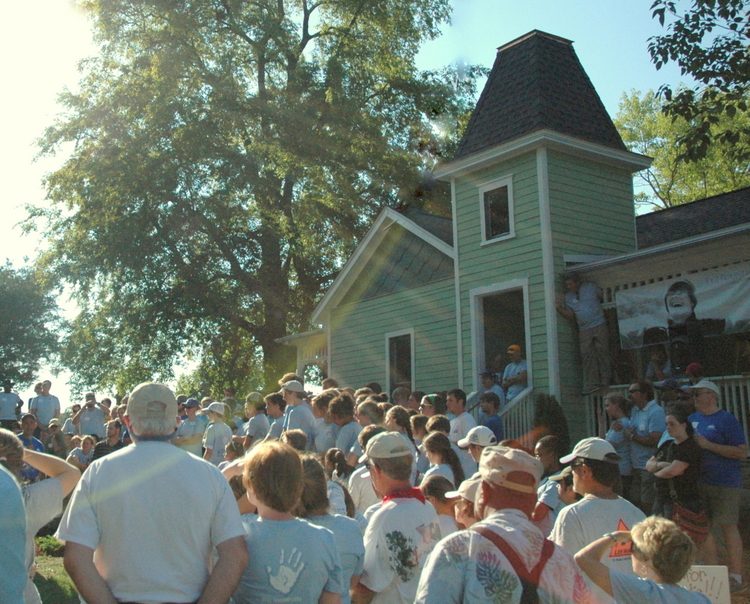 Psalms 73:26- 'My flesh and my heart may fail, but God is the strength of my heart and my portion forever."
Stay tuned to my post later this week about my experience of having my home photographed and featured in the current issue of another national shelter magazine – you might be surprised as to how these things work!