Have you noticed lately that all the big shelter magazines are flooded with content about COLOR?  Specifically, PAINT COLOR.  The latest issue of House Beautiful featured a survey that asked thousands of readers and several hundred interior designers and design bloggers about their favorite (and least favorite) paint colors.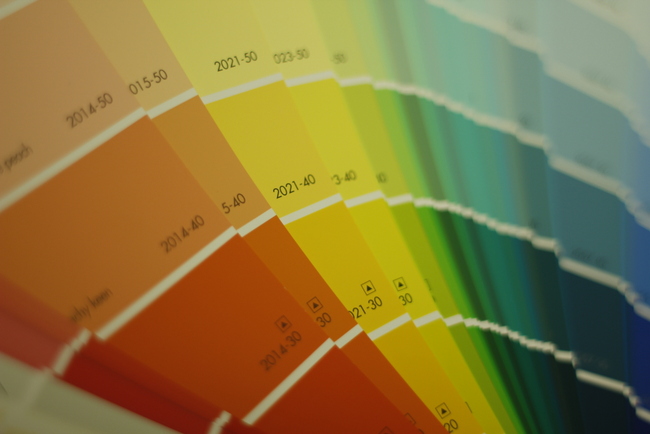 Photo by Matt Barker for The Decorologist
America's top 2 favorites by far are:  #1 BLUE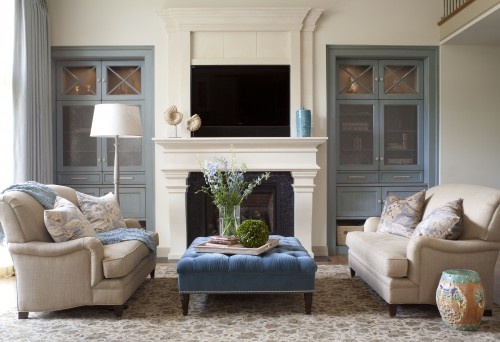 And #2 was GREEN.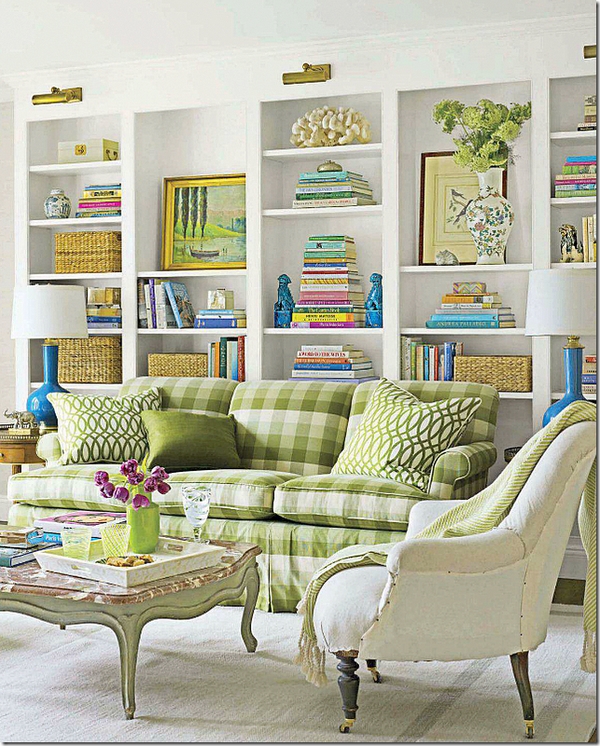 RED and PURPLE tied at a distant third.  77% of readers either just completed a painting project or were planning on painting in the next 6 months.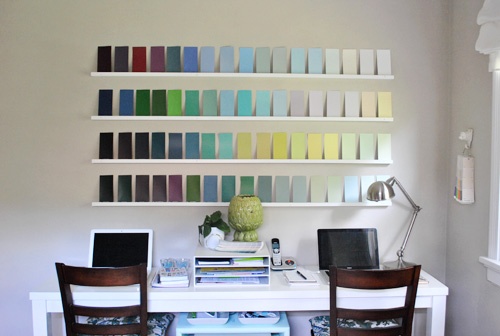 In the southeast, ORANGE is a polarizing color.  It was voted as a hot color, but it's also the color most people are "so over."  You think FOOTBALL has anything to do with this???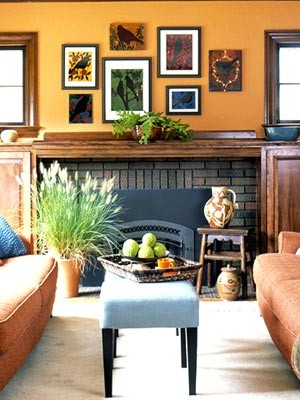 via Pinterest
YELLOW barely edged out WHITE as the favorite color for kitchens.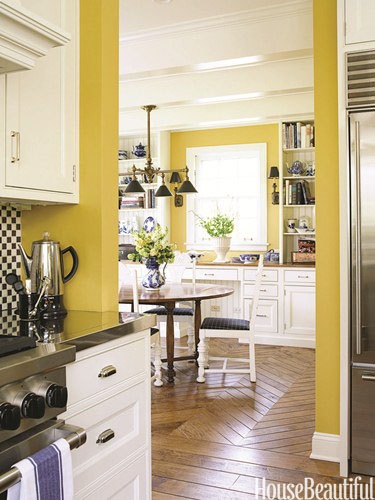 House Beautiful via Pintere
BLUE won big-time for the favorite color for bedrooms.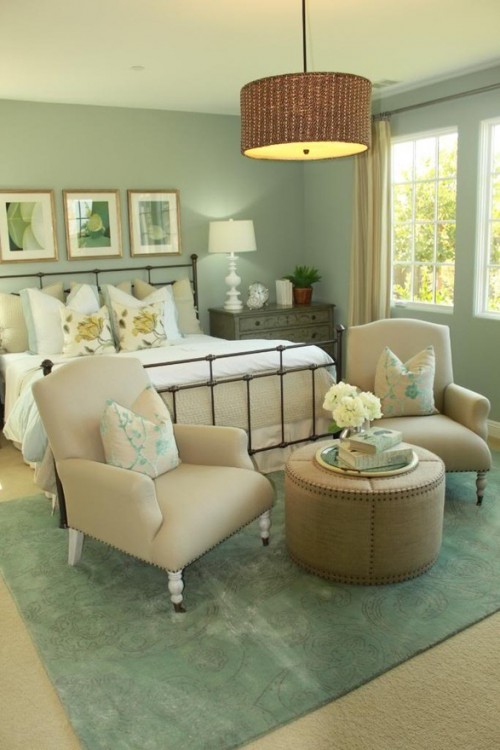 via Pinterest 
The #1 choice for dining rooms?  GREEN.  RED came in #2.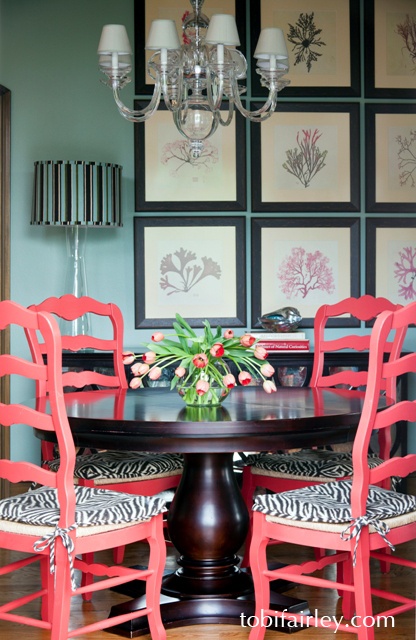 And the hot choices for living rooms?  WHITE, BEIGE, and GRAY.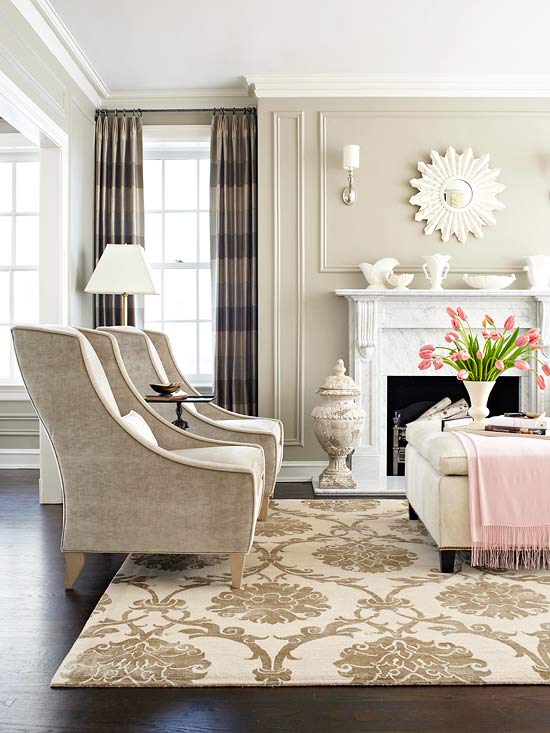 Better Homes & Gardens via Pinterest
As a Nashville Color Consultant, I find that age also affects paint color preferences.  House Beautiful found that to be true, as well.  If you are under 45, you may be more partial to GRAY and BLUE and prefer WHITE kitchens.  They found that the color in this demographic most considered "not hot" is RED.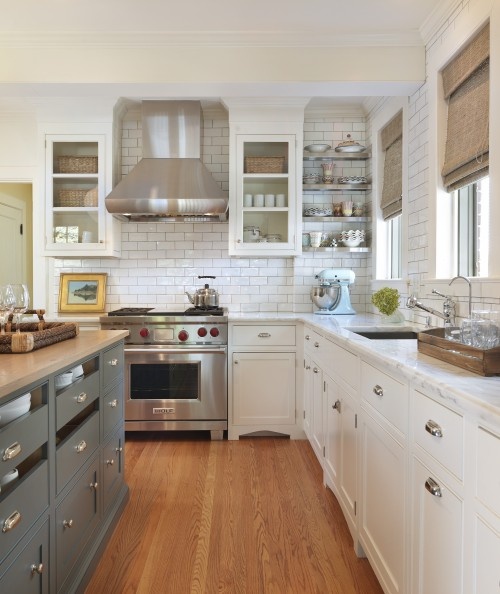 If you are over 45, you may be leary of GRAY and PINK.  This demographic prefers yellow kitchens, and likes GREEN, ORANGE, and RED a bit more than the younger crowd.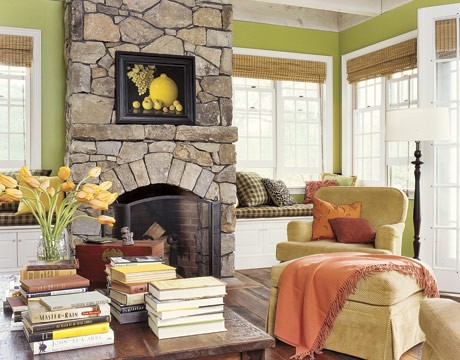 Which colors are currently on the design bloggers' radar as the next "hot" paint color?  GREEN came in first place, with PURPLE in close second.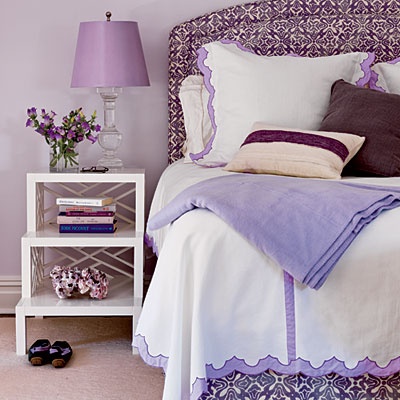 What's your favorite paint color?  Do your choices line up with this survey, or no?