As a paint color specialist in the Nashville area, an Exterior Paint Consultation is one of the services I offer.   A  few months ago, I did an Exterior Color Consultation for a client who was wanting to have the brick painted on her home.  If you remember from this post, my client wasn't sure what color to choose or whether she wanted to go with a light body/dark trim or darker body/light trim.  She was also considering having black shutters installed, but wasn't sure how that would look on her home.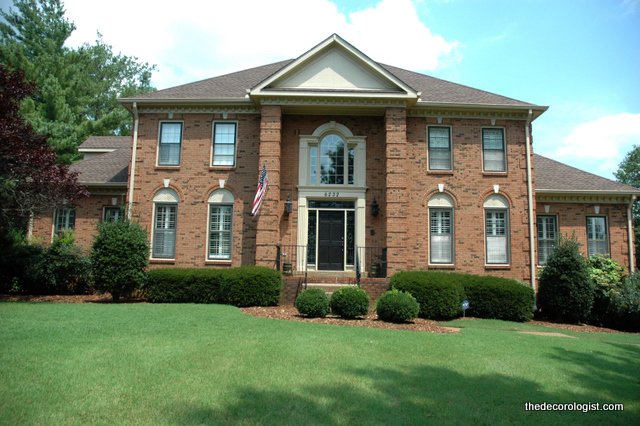 Before Exterior Paint Color Consultation 
I made up 6 Virtual Mock-ups (computer renderings) of the home with different color combinations and placement of color.  You can see all of those here.  This is the one she chose: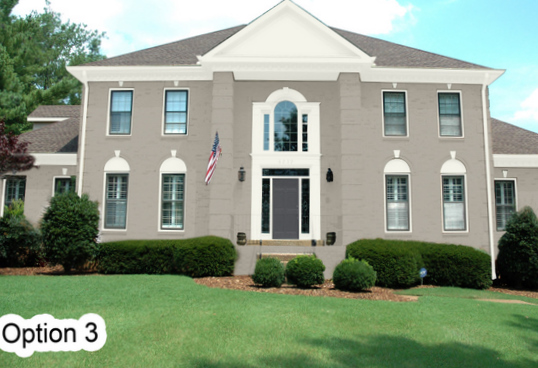 Proposed Paint Color Scheme
Wondering how it turned out?   Here it is today: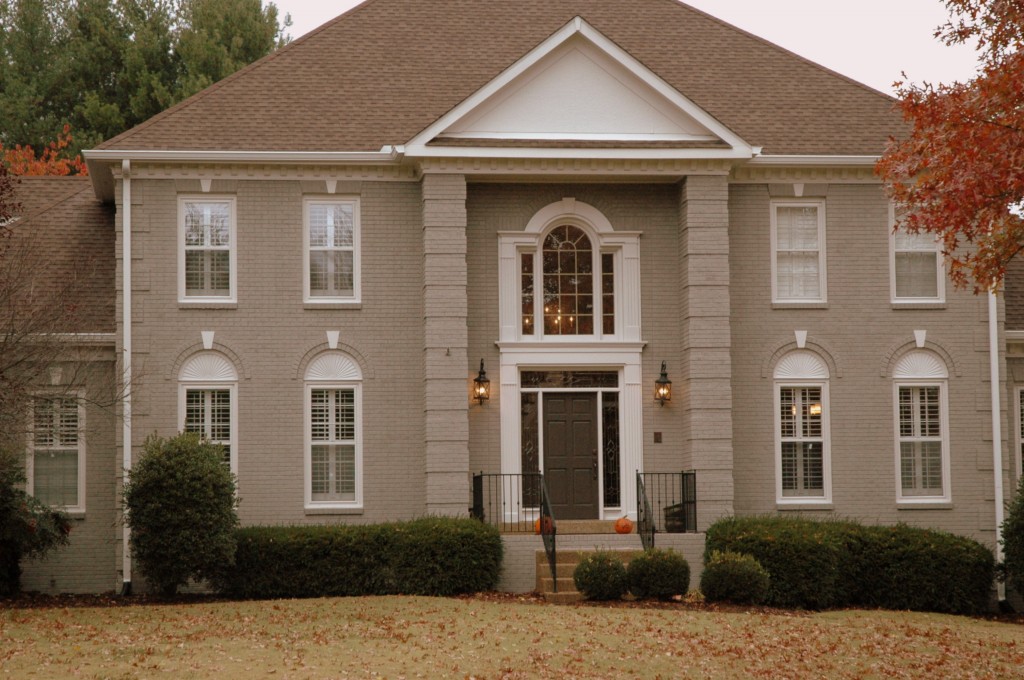 After – Painted Brick Exterior
Computer renderings are not perfect, but the system I use is about as close as you can get to the actual result you can expect once the house is painted.   When you are taking on something as big as painting the exterior of your home a different color than it currently is, it's comforting to have confidence it's going to turn out the way you envision.  If you need help choosing exterior colors and/or envisioning a new exterior color scheme, contact The Decorologist and click here: Choose Exterior Colors with Confidence!